If at first you don't succeed, count, count again! 1984–I'm not talking about the year, nor the book title. I'm talking about the number of 24/2 cotton ends in this 8.5-meter warp. I made it excruciatingly challenging for myself by putting in narrow stripes of 8 ends that are irregularly spaced. It will all be worth it if these curtains come out as I envision them. Time will tell.
After beaming the warp I count all the ends into threading groups. This step is usually straightforward and quick. This time, however (because of my uneven spacing of stripes and because of the fineness of the ends), I miscount the ends once or twice, or three times… I am determined to get all the threads into threading groups before moving on, so I keep at it until all the numbers line up as they should. Whew! Finally!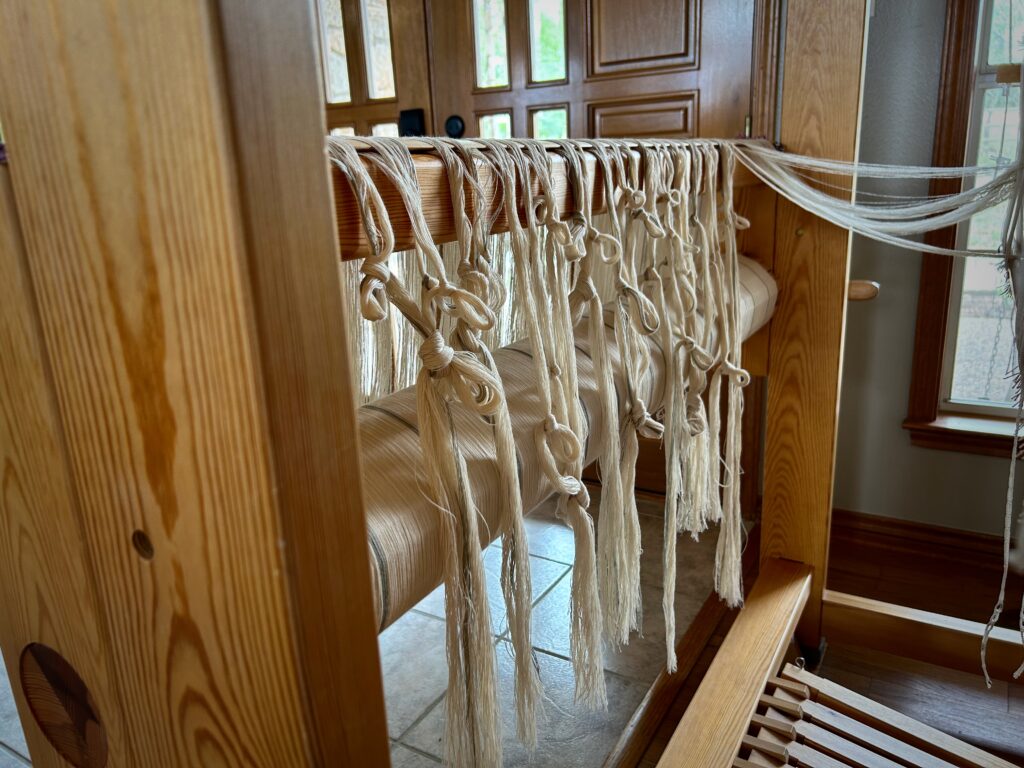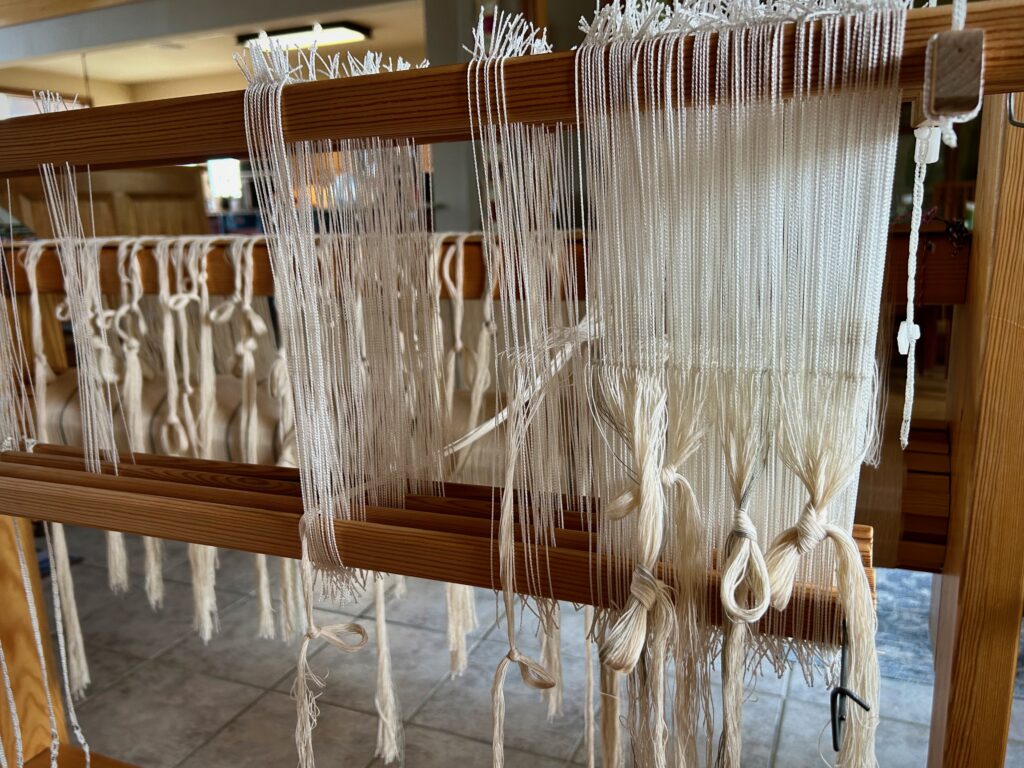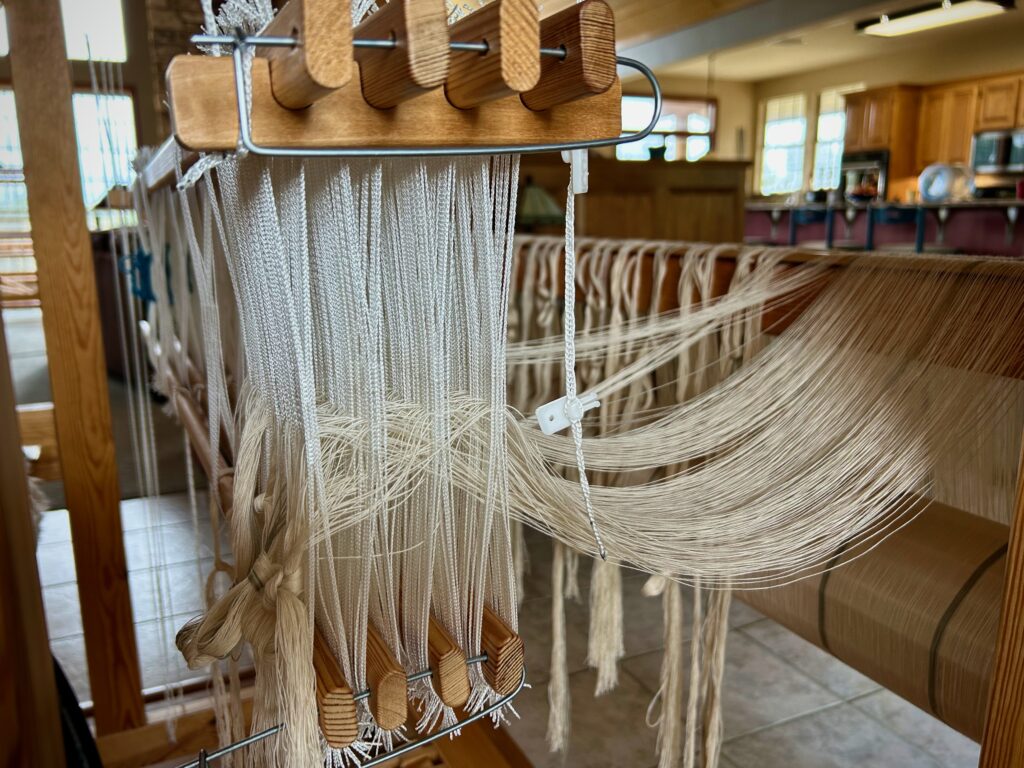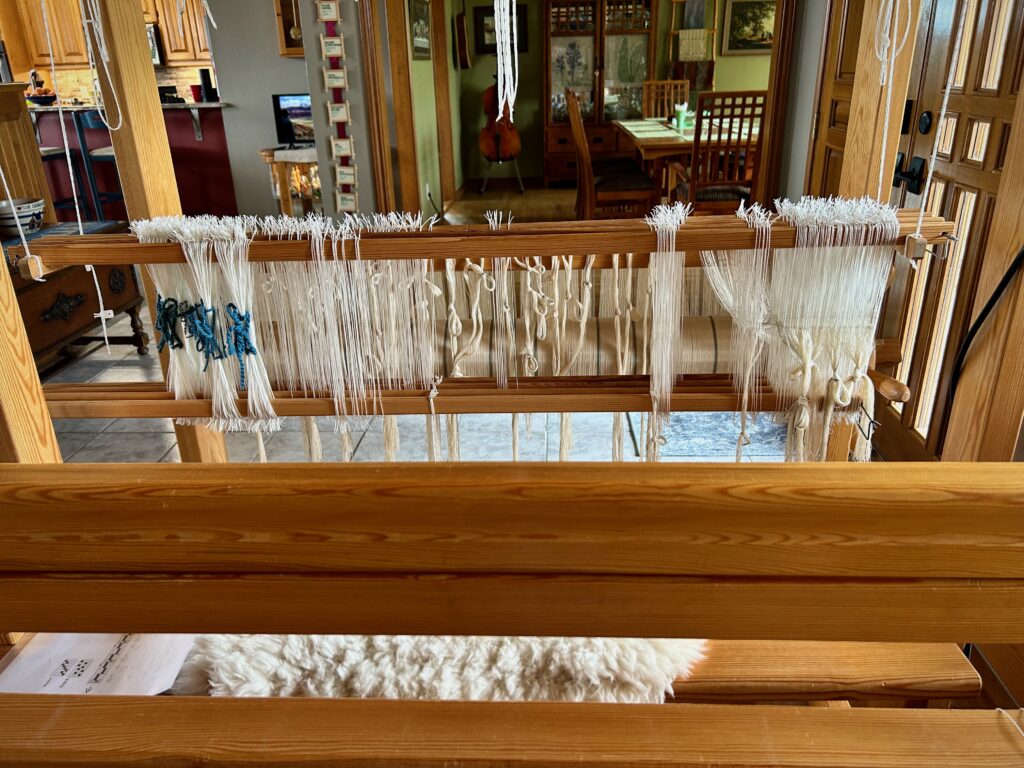 Now we are at the fun part. This is smooth sailing and I am caught up in the breeze of it, relaxing into the hours of calmly threading heddles. Before we know it, the shuttle will be flying in here! And I'll have new curtains in the bathroom. I'm excited about that!
May you press through to the fun part.
For as long as it takes,
Karen