Next up on the big loom (Glimåkra Standard): Alpaca and tencel blend yarn, golden brown, to be woven in lace and plain weave to make a shawl. Wear faith and love as a protection for your heart, as you would wrap yourself with a handwoven shawl for comfort and warmth. Be prepared for the cool days of autumn and winter.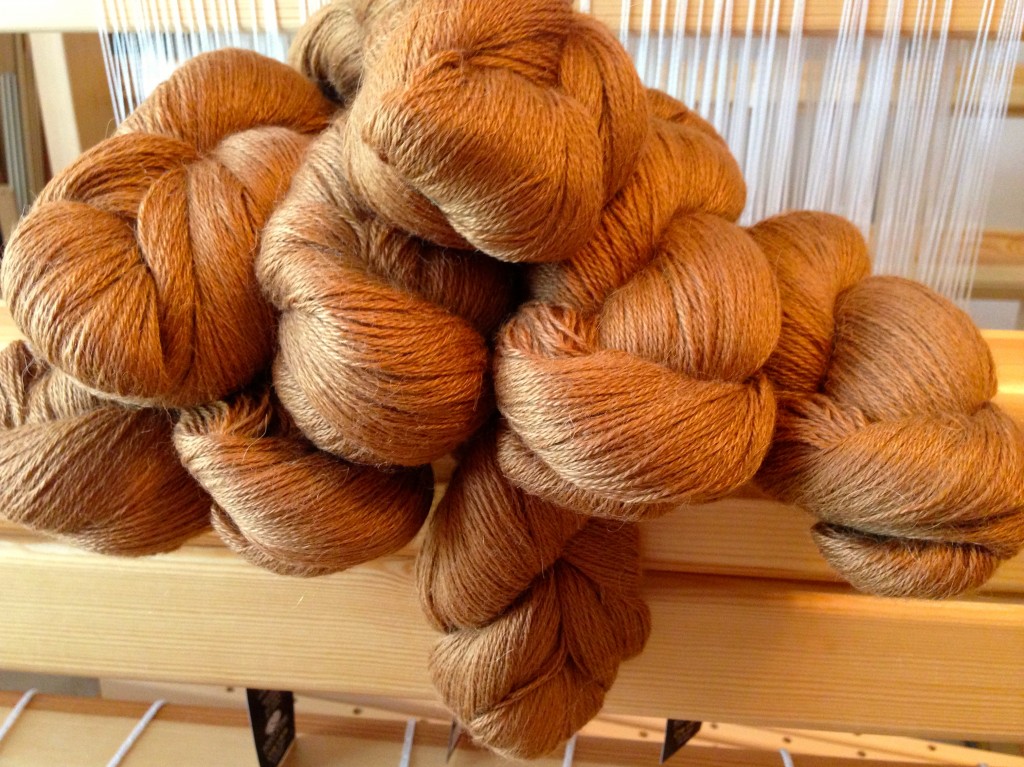 I am thankful our creator has given us security in the shawl of faith and love he has woven for us.
May you stay warm and secure as the days get cool.
In faith,
Karen