Finish the finishing, please. I always have a pile of handwovens that need finishing. Don't you? The finishing smorgasbord includes repairing skipped threads (unintentional floats), securing ends, fringe treatments, hemming, wet finishing, pressing, adding hanging tabs, embellishments, and more. You know you are finally finished when your handiwork is being used and enjoyed.
1. Twisted fringe on bamboo huck lace small tablecloth. This cloth covered an heirloom table, becoming the altar, at Melody's wedding. (This short piece was at the end of the warp after weaving two shawls.) You can see the shawls HERE, and twisting the fringe HERE.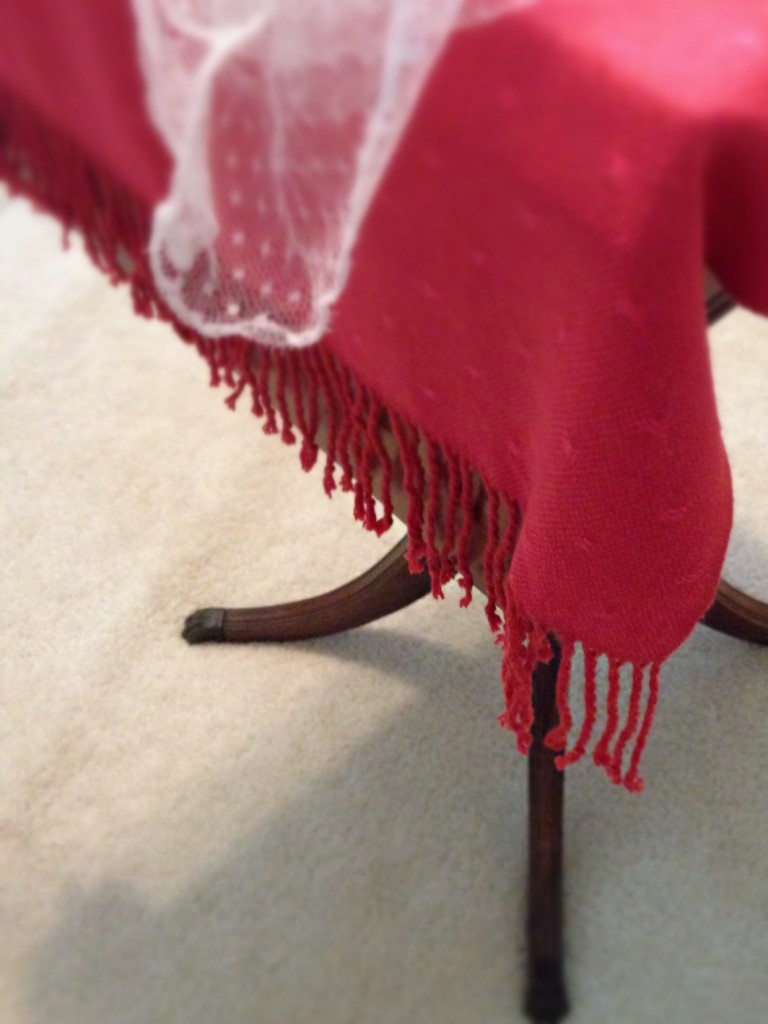 2. Added hanging tabs to handtowels. Installed Ikea rod with basket and hooks to hang handwoven handtowels in the powder room. (When you need tabs for towels, it helps to have a collection of inkle and band loom bands.) You can see the most recent towels HERE – I kept one of the eight for myself; the rest became gifts.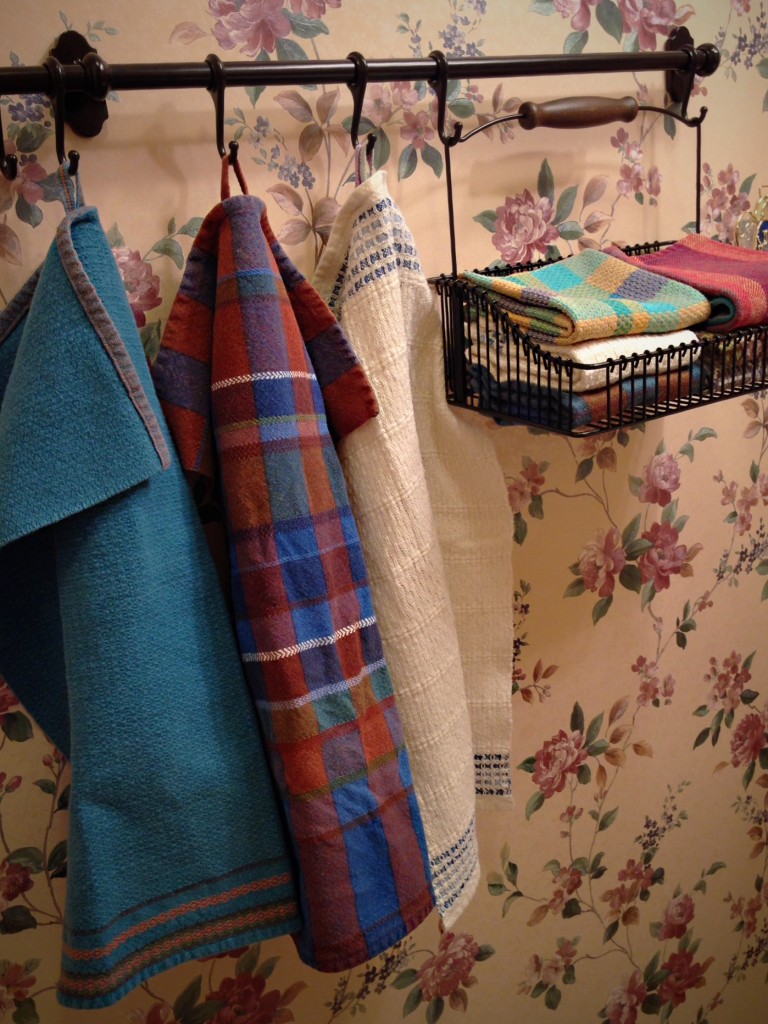 3. Untangled the fringe of alpaca/tencel throw. (A wet finishing nightmare I don't care to repeat.) You can see what it looked like before washing HERE.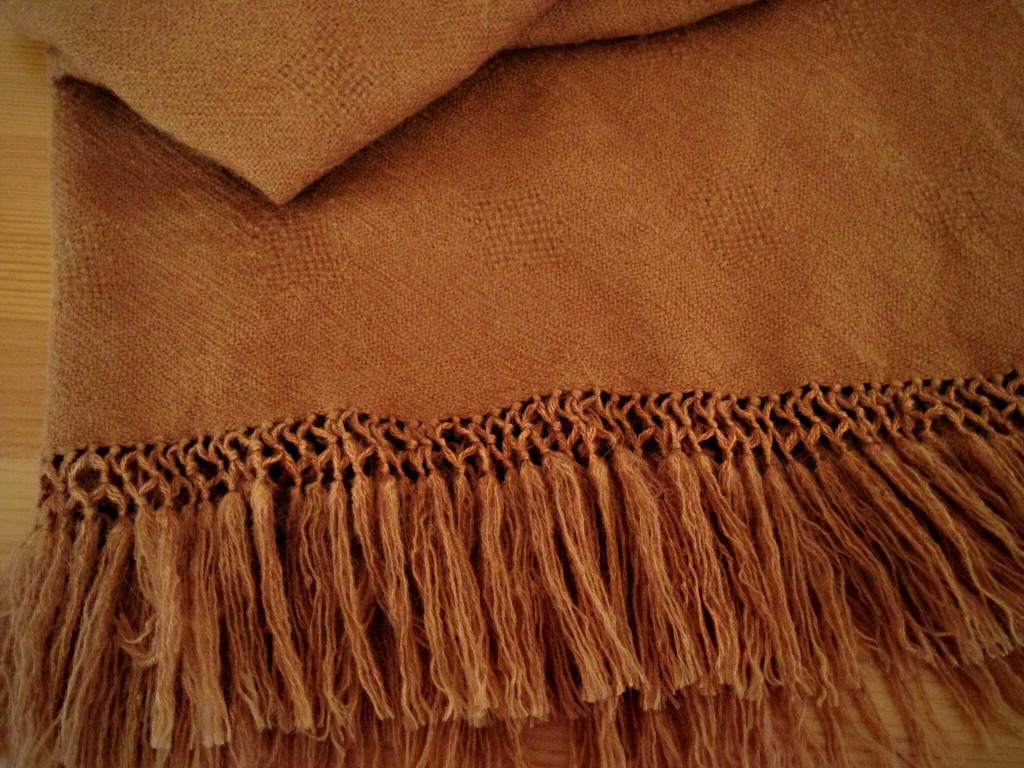 4. Hand-stitched rolled hem on Swedish lace tablecloth. (I may use this as a curtain for my weaving studio window, hung on rings with clips, on a rod.) HERE are the long curtain panels that hang on windows in my home.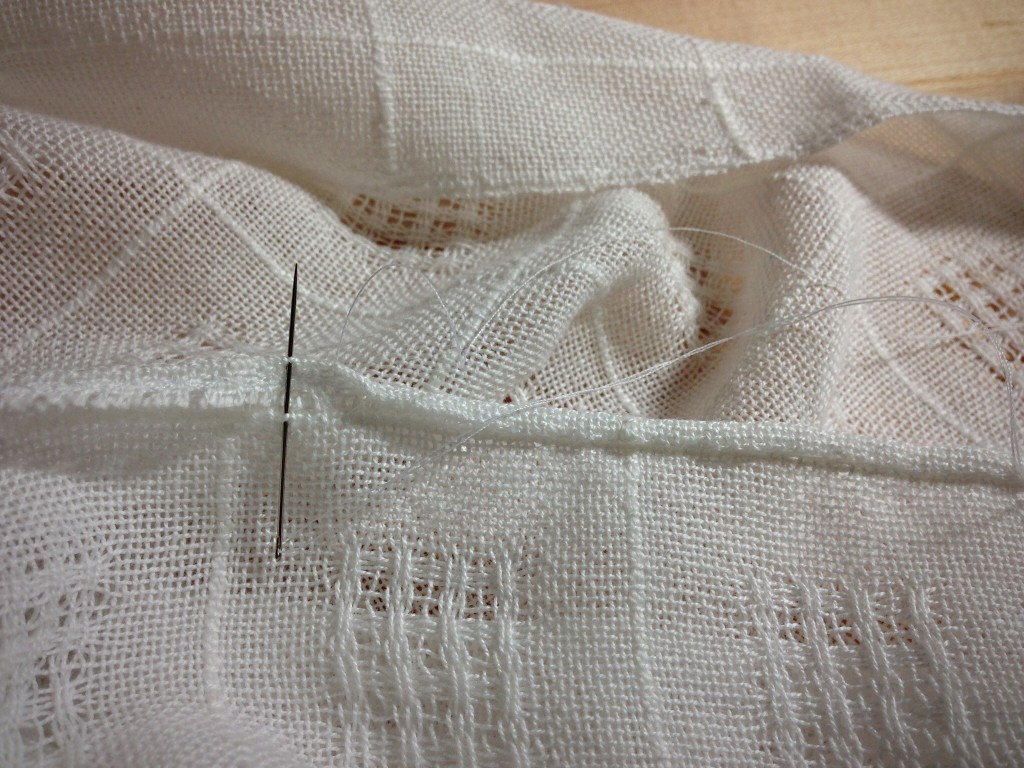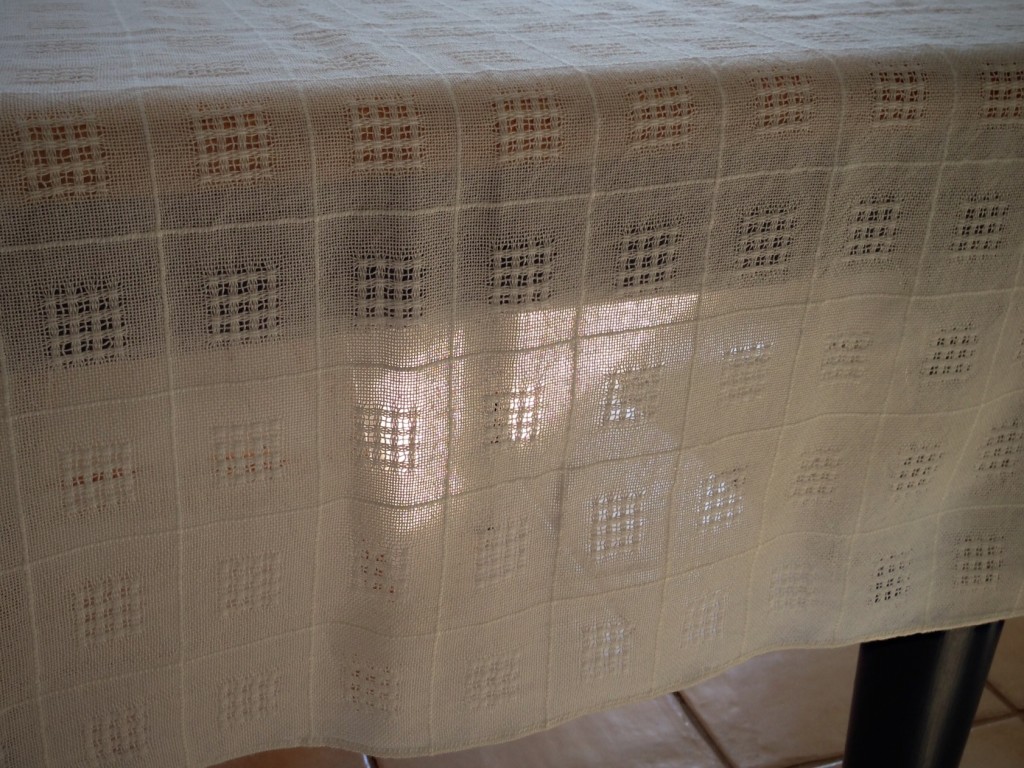 5. Hemmed small sample piece to carry around with me when I have a cup of coffee. (I grab this re-usable "scrap" instead of a paper napkin or paper towel. It also doubles as a coaster wherever I happen to sit down.) The original M's and O's towels are HERE; and HERE you can see what I mean about carrying my coffee cup around with me.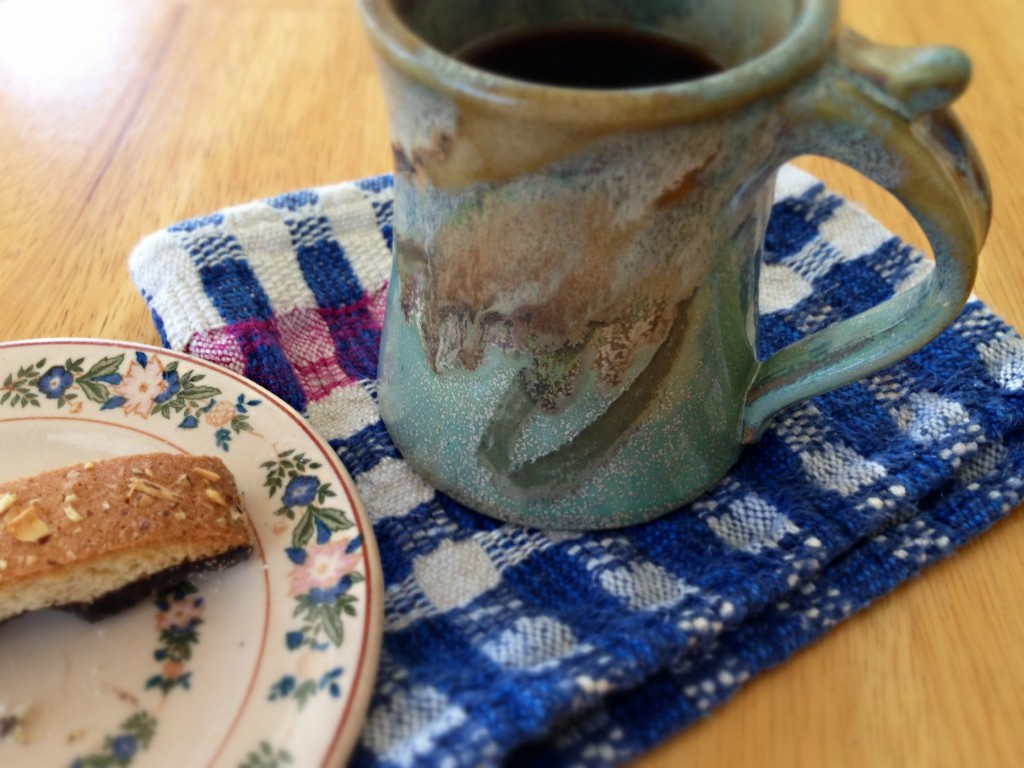 6. Replaced nylon cord on handwoven Roman shades with a cord I wove on my band loom. (The "temporary" nylon cord stayed more than a year. We now enjoy seeing this on our kitchen door every day, finally fully finished.) The only place I have a picture of the original nylon cord, and of the fabric on the loom for the Roman shades is in my Projects on Weavolution HERE. (I'm not sure if you can see it without logging in to the site.)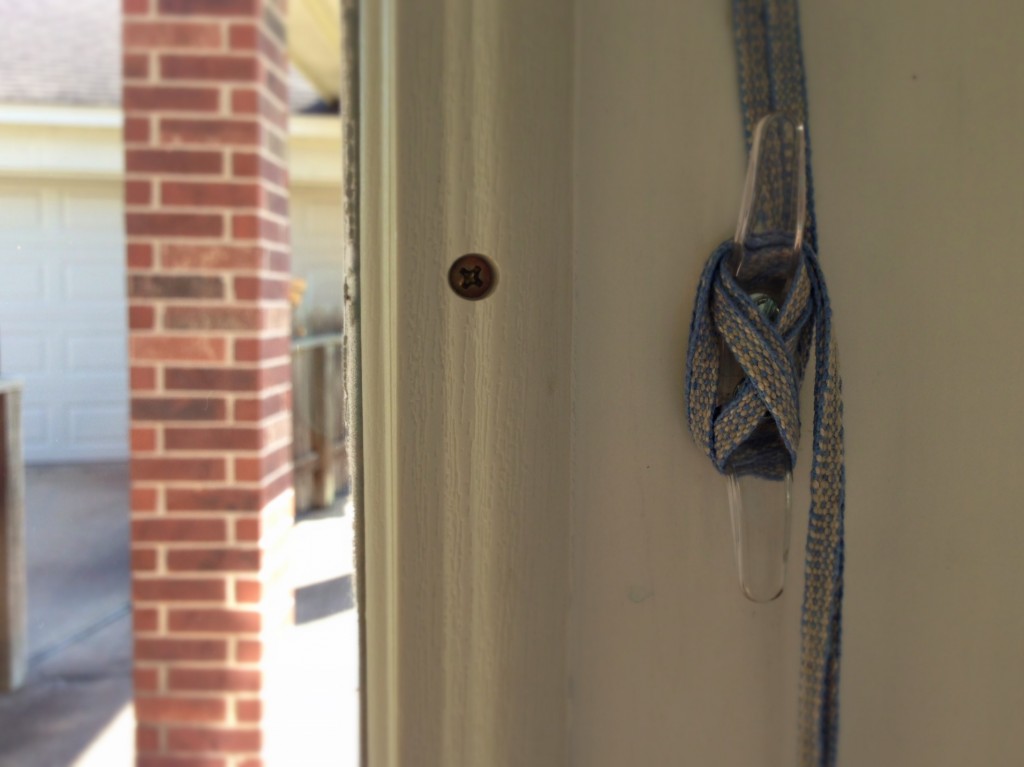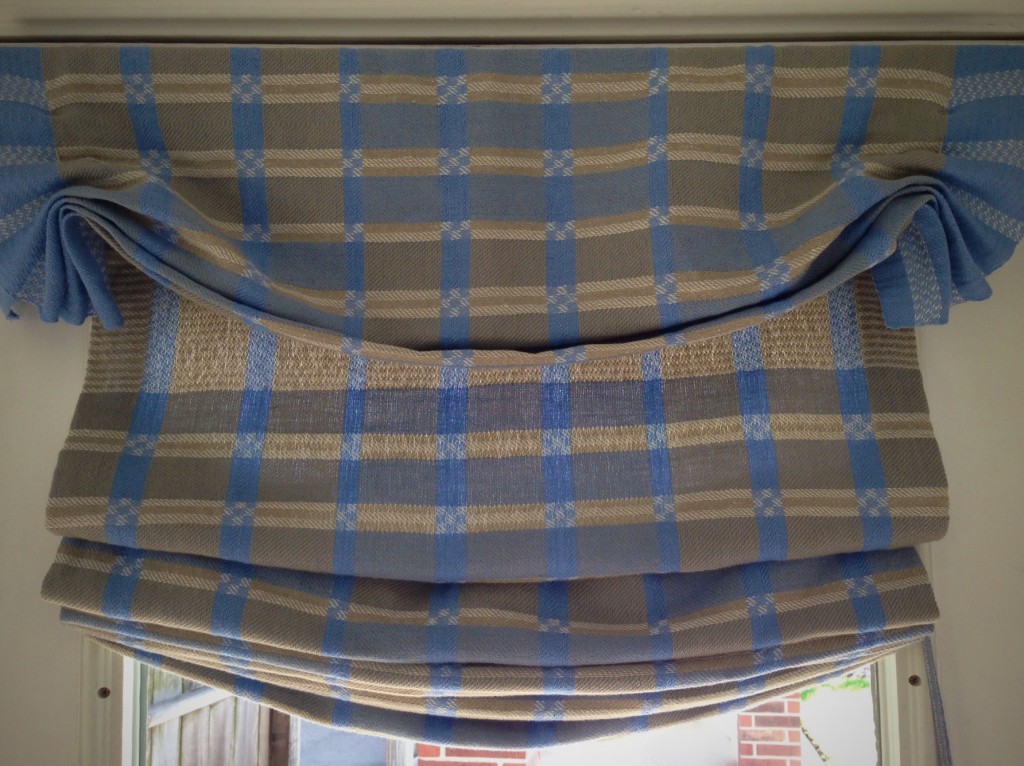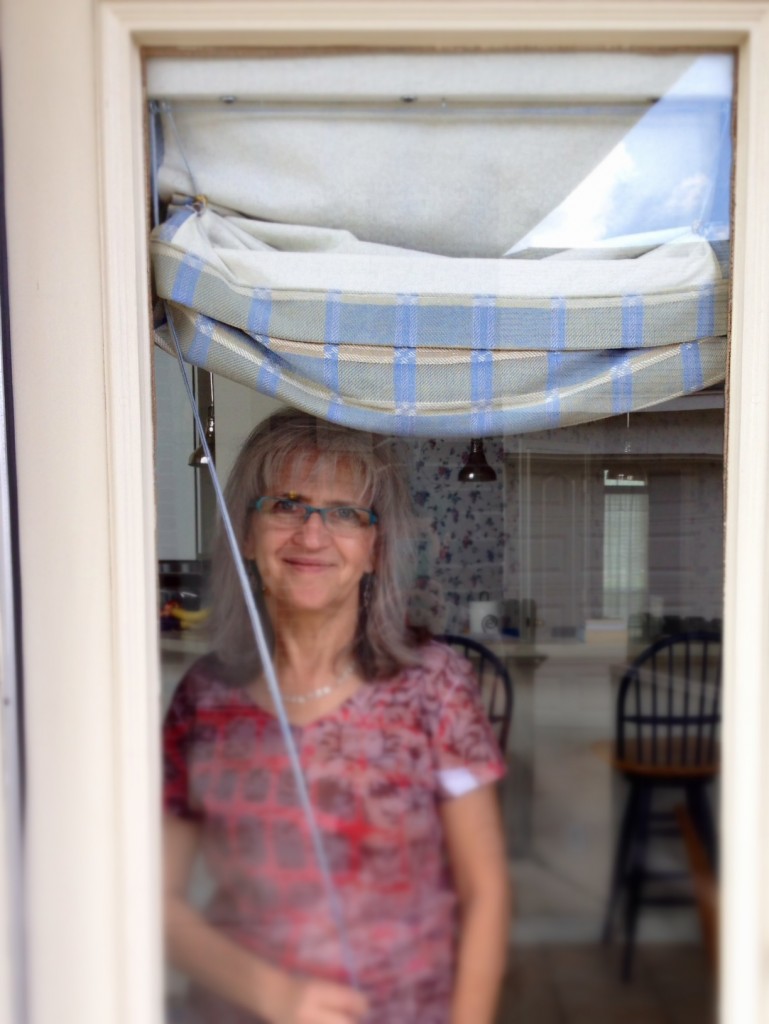 May you reduce your finishing pile (I know you have one).
Forever finishing,
Karen