Oh, how I wish you could feel these hand towels! They are soft. When I take a run of towels off the loom, I first cut them apart and serge the ends; and then I throw them in the washer and dryer for wet finishing. This cottolin and linen fabric went in stiff and scratchy… (Click HERE to see how it looked before wet finishing.) But after the rigor of agitation, spinning, and heat, the towels are perfectly soft and absorbent! Our own hearts can be stiff and scratchy, and not very soft, can't they?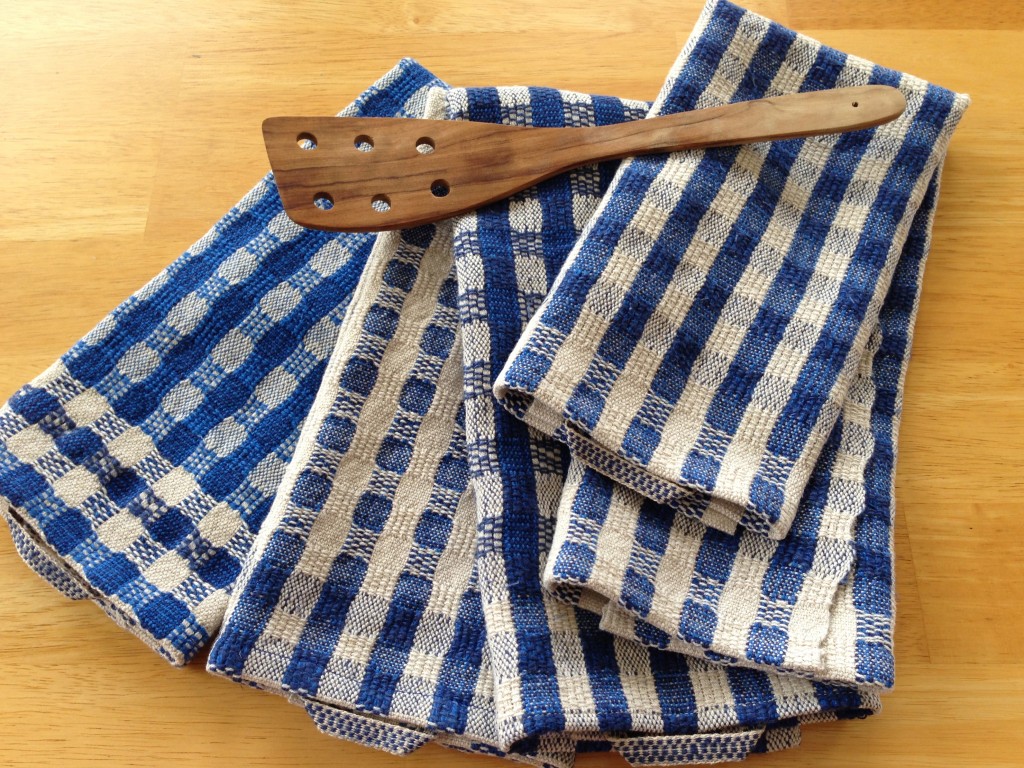 It's hard to admit I need help sometimes, because I would rather think I am good enough to make it on my own. Admitting need is a first step toward a softened heart. Maybe a little turmoil in life is like being thrown in the washer and dryer–we come out softer because we realize how needy we are.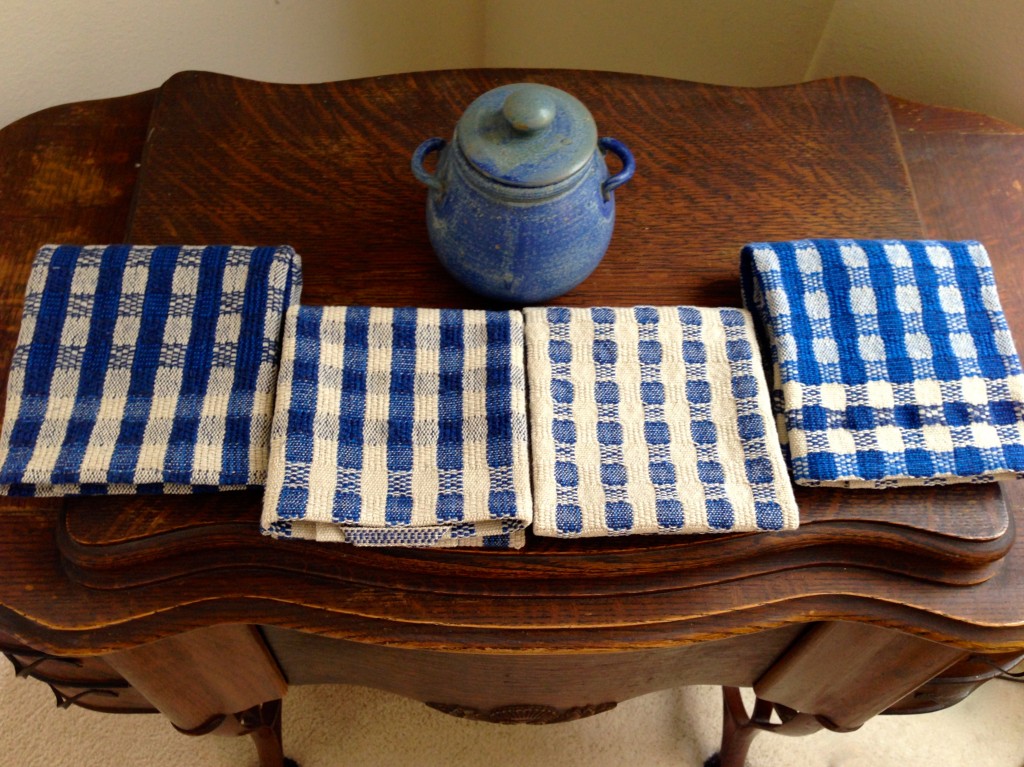 My purpose for these towels is to use them as towels (or, more specifically, for gift recipients to use them). The towels became useful when they became soft and pliable. That's how I want to be in the master weaver's hands. How about you?
May you receive delightful gifts that are soft to the touch.
Softly and tenderly,
Karen