I have an ample stash of handwoven bands. Still, I am making a new handwoven band that is "just right" for the strap on a simple shoulder bag I am making from a rag rug remnant. I pull several near-empty tubes of 12/6 cotton rug warp from the shelves to wind a five-meter warp. I enjoy finding bits of rug warp that can work together—all left over from various rag rug projects.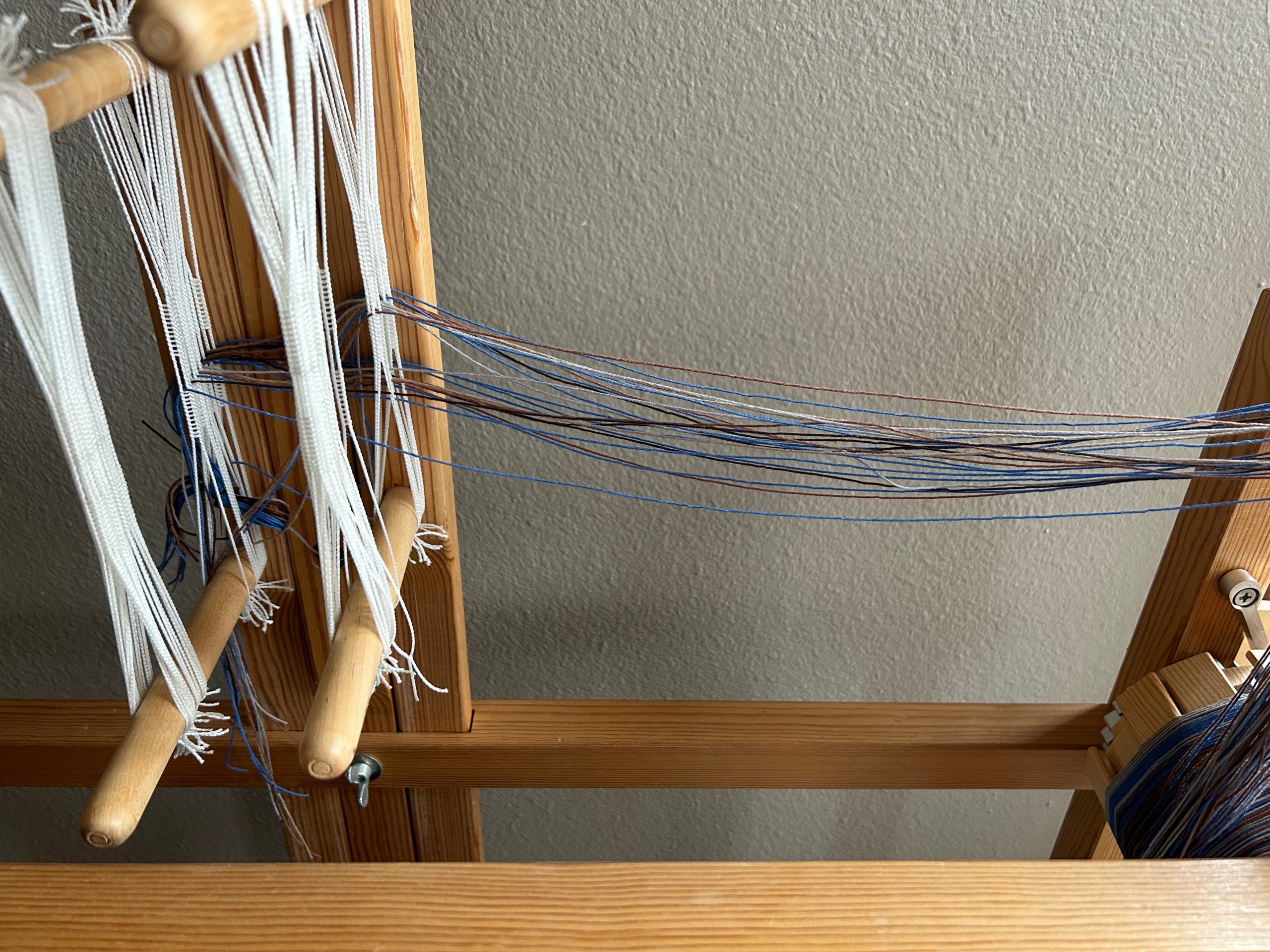 I warp the band loom and start weaving. Ah, what a pleasure to make a specific strap for a specific bag! And all of it from what I have on hand. It's a picture of the way love takes odds and ends like you and me, and finds a way to make us fit together.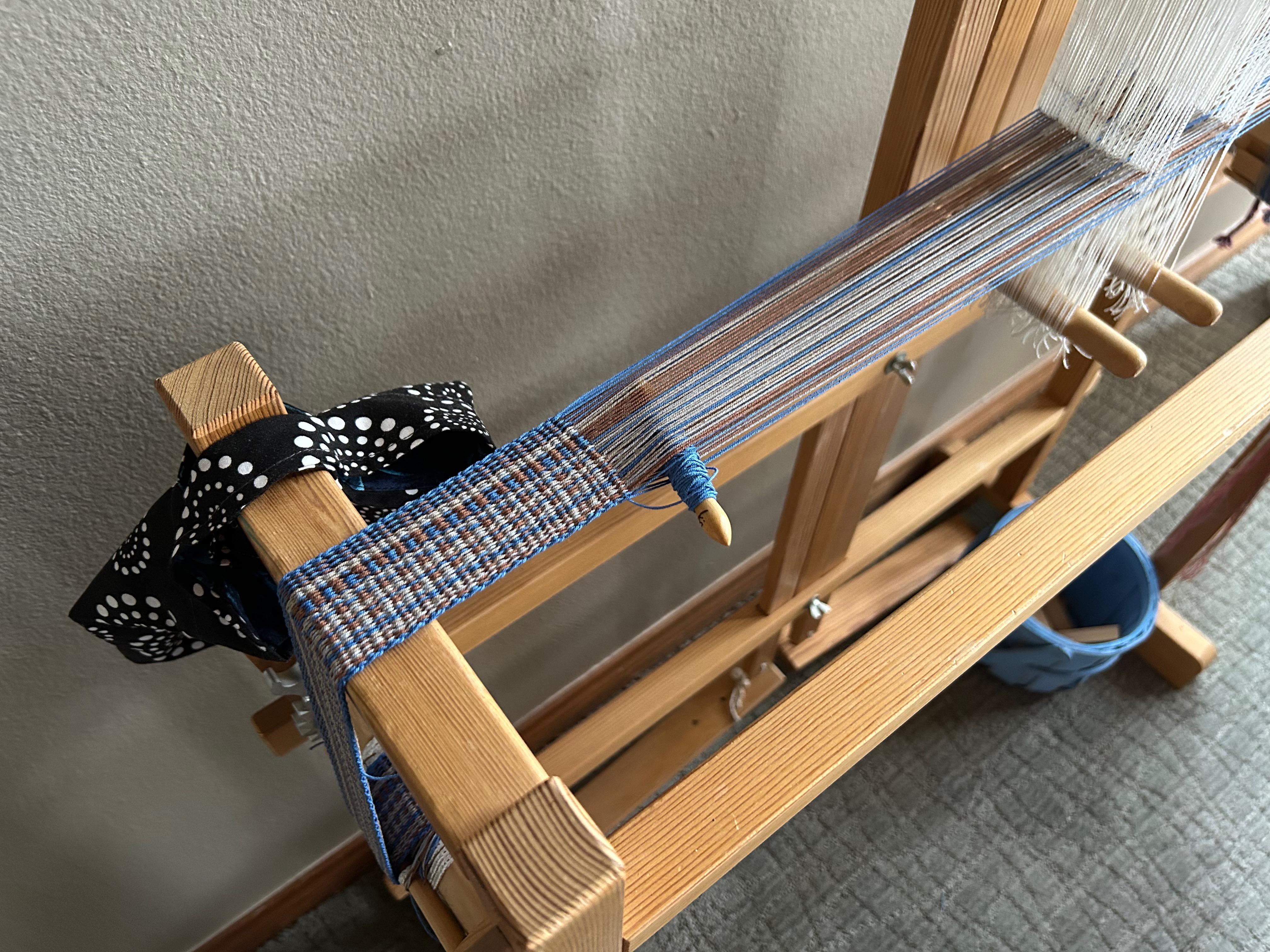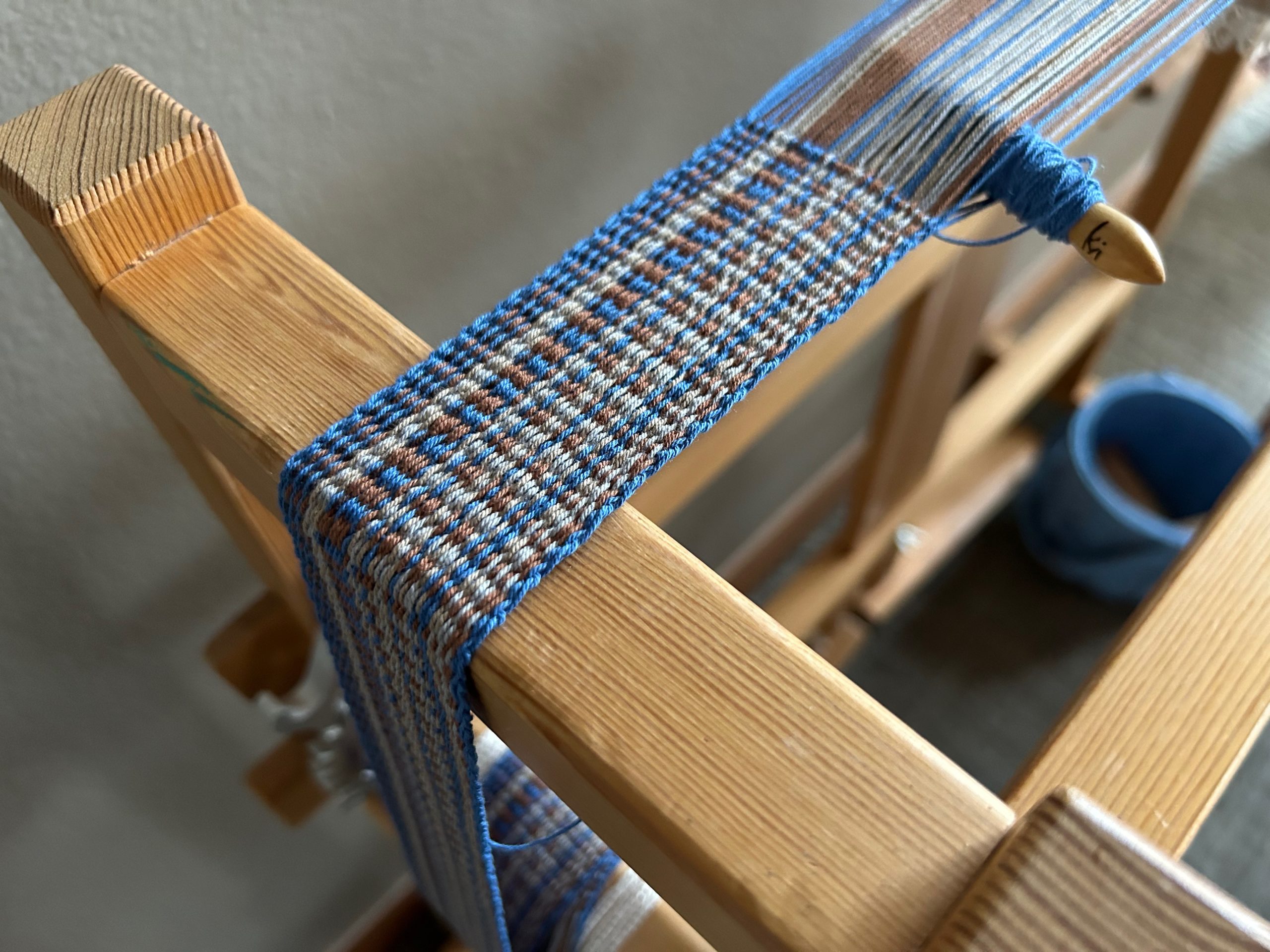 It's like preparing a simple meal for family. You figure out what you have, you scrape together what you can, and you spend time in the kitchen to put it all together. It's not fancy, nor is it perfect. But it's good. Love, after all, is the primary ingredient for a good family meal. Love is the primary ingredient for a lot of good things, isn't it?
May your family meals be really good.
Happy weaving,
Karen