A warp is finished when the woven cloth has been taken to completion. At that point, the loom is free for a new warp. That is the rule I've given myself. If I ignore the rule and put on a new warp before its time, the unfinished cloth has a way of staying unfinished for too long.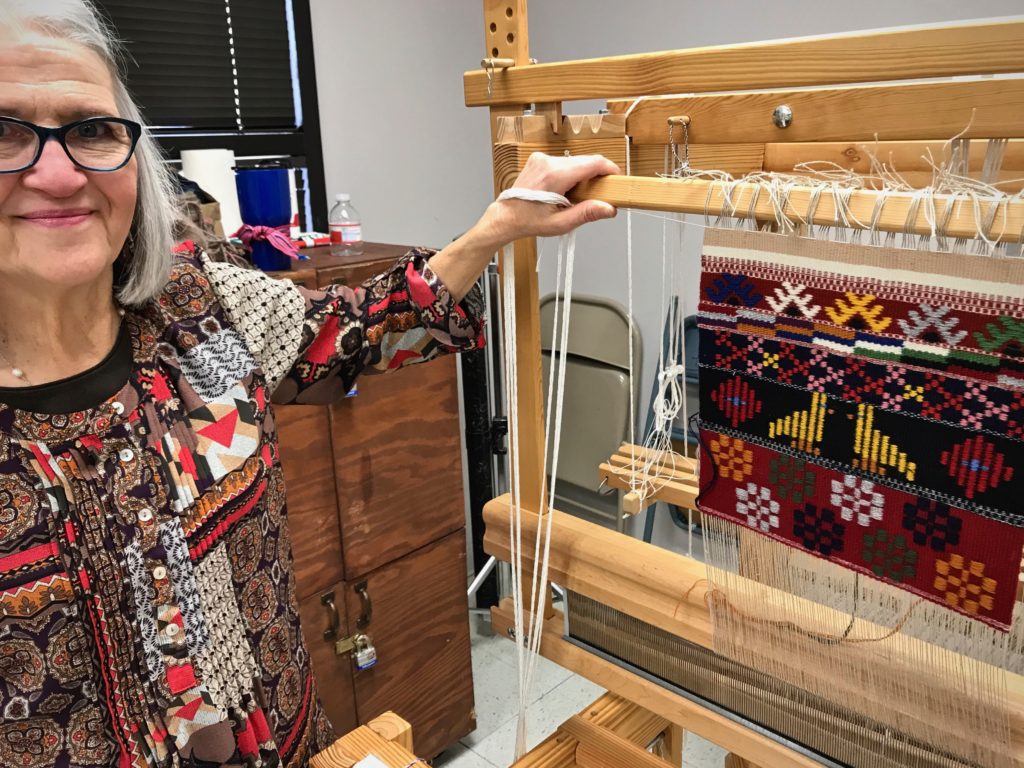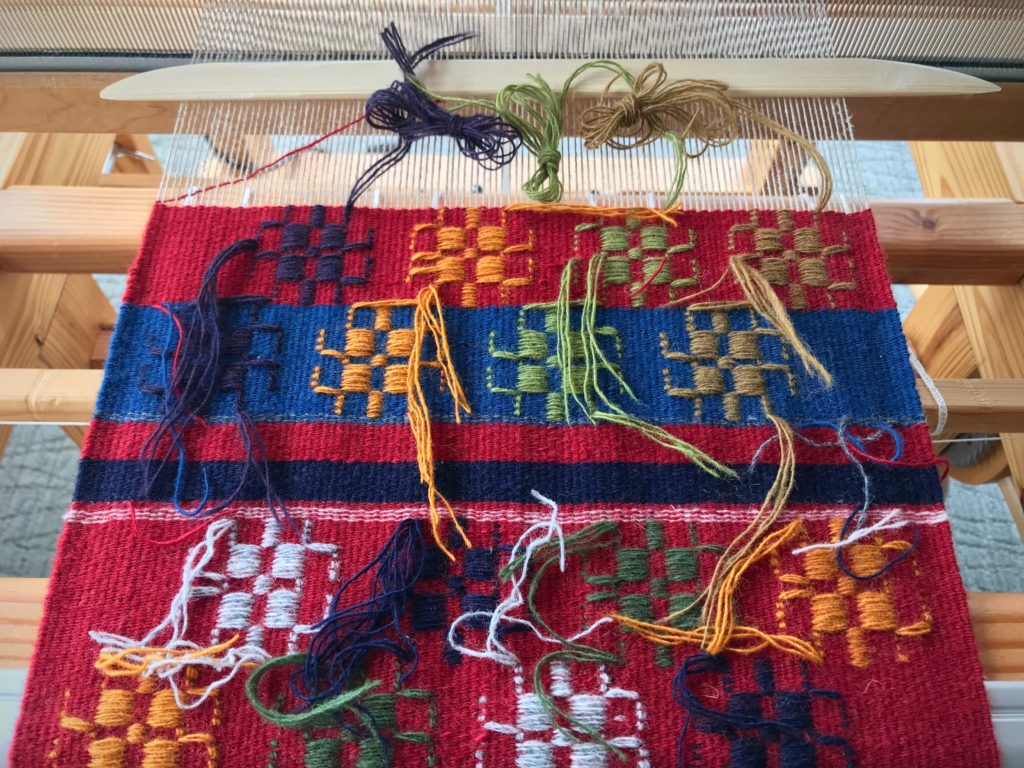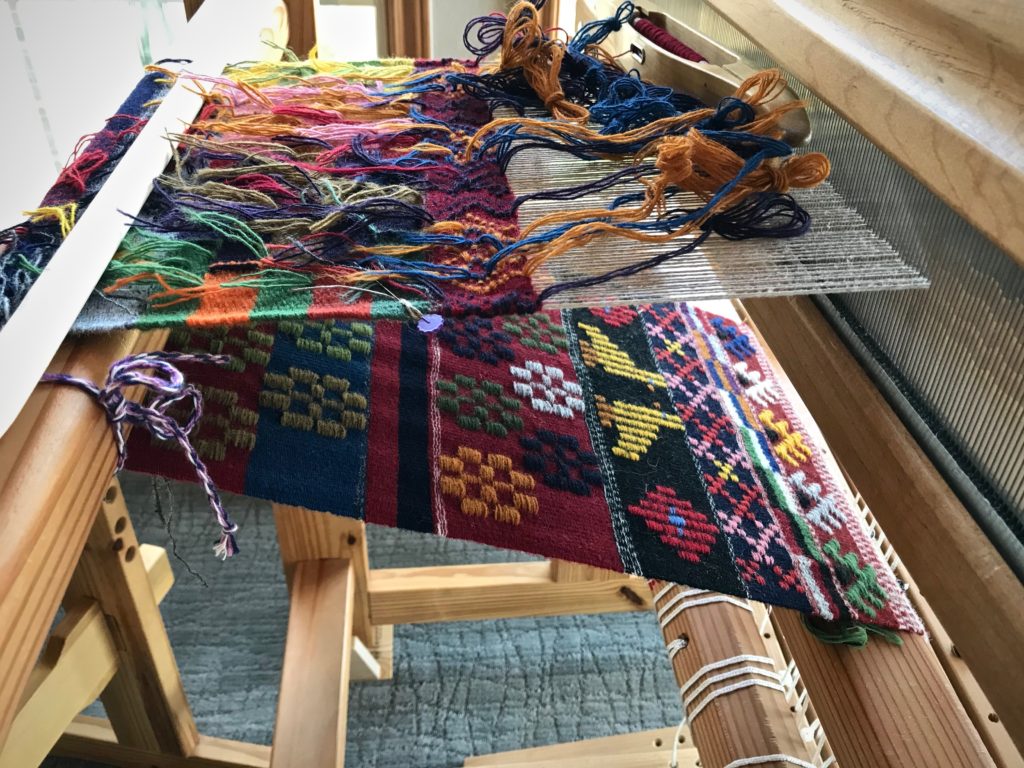 Thanks to that completion rule, I have a new bag. This fabric includes the various patterns that I wove in Joanne Hall's workshop on Swedish Art Weaves several months ago. You will also see that I explored some patterns on my own at home. I gained two excellent outcomes from this finishing pursuit—a new bag to use, and a loom that is free for the next warp! (See the first bag here: Monksbelt Flowers on a Shoulder Bag)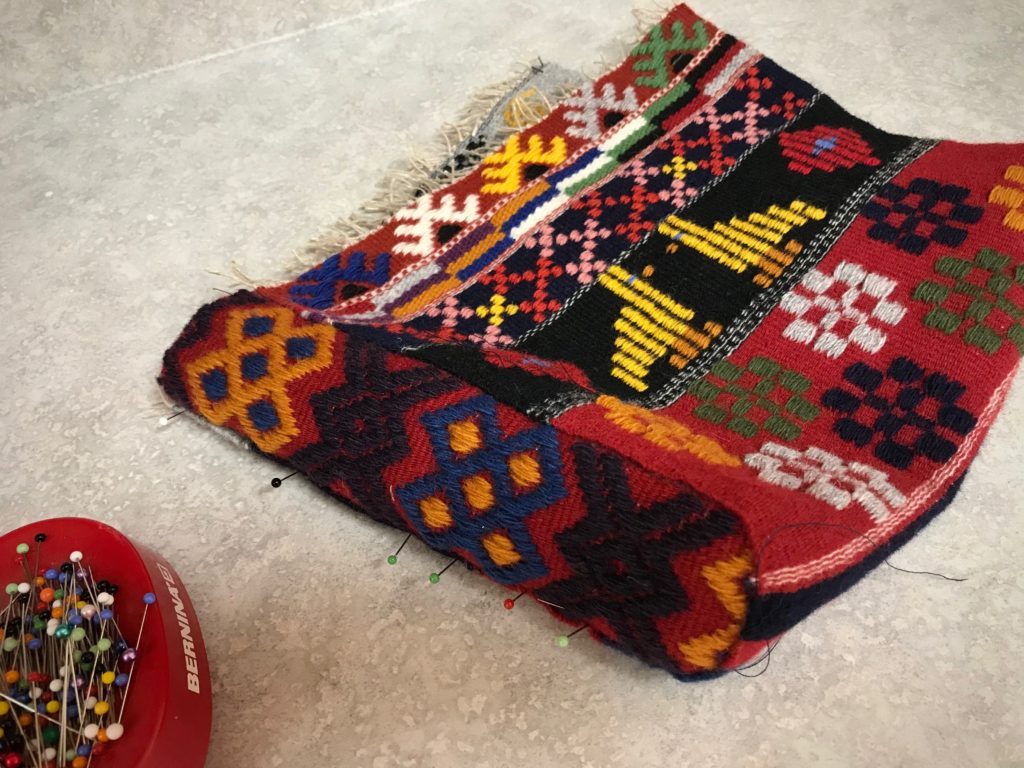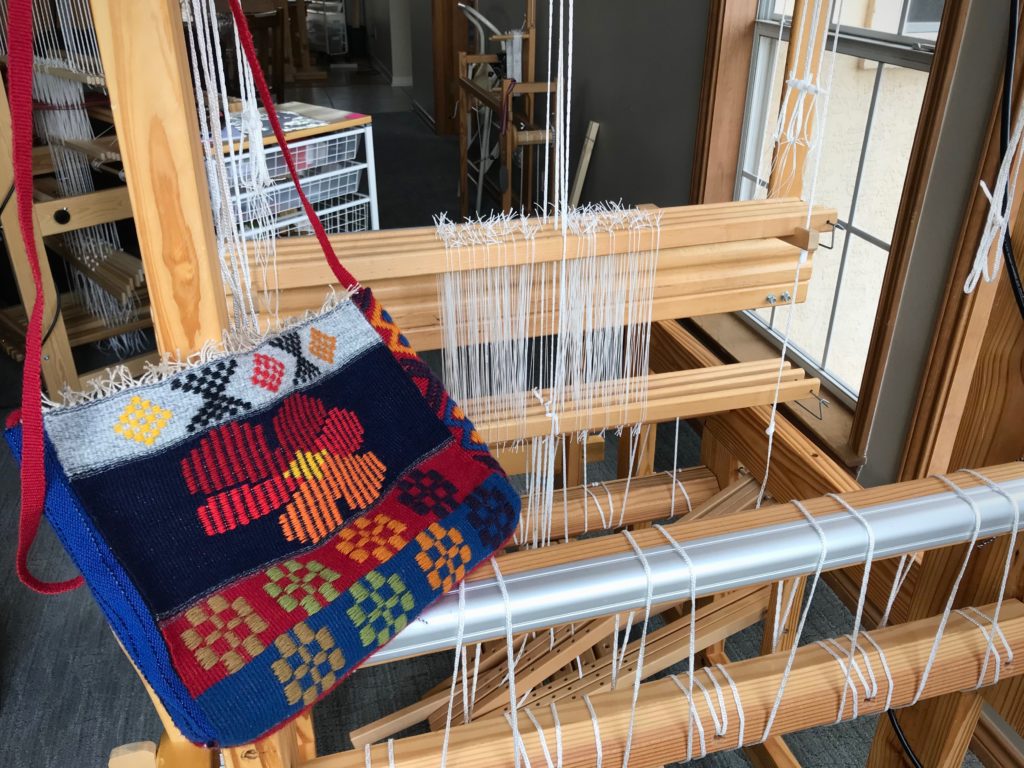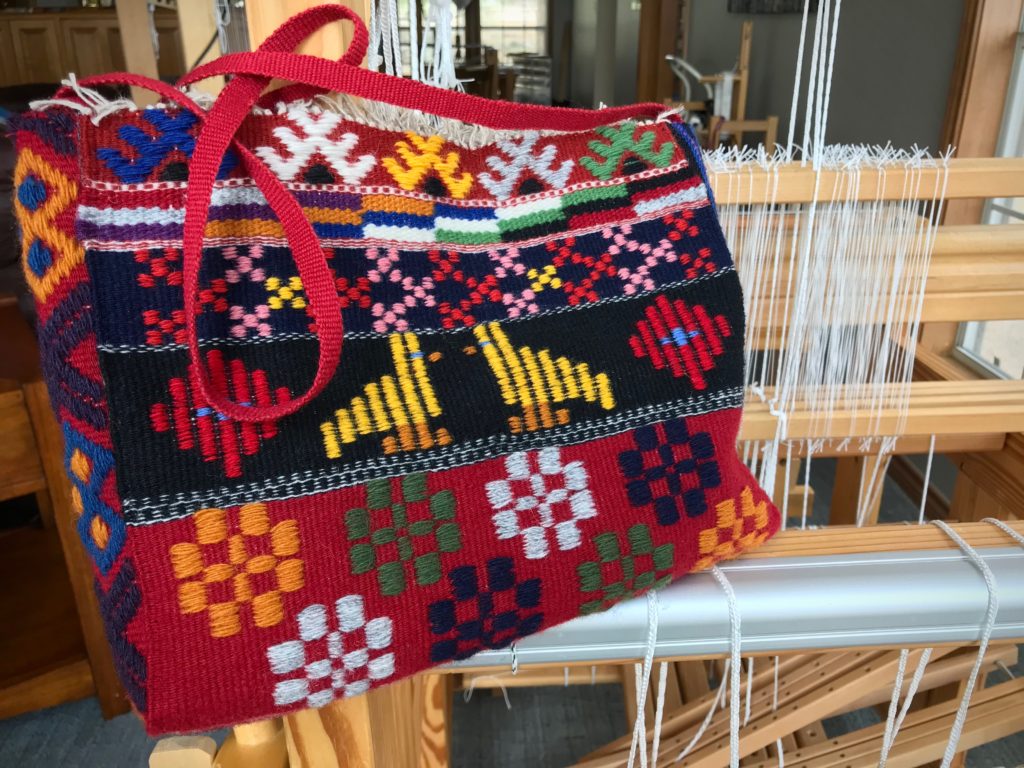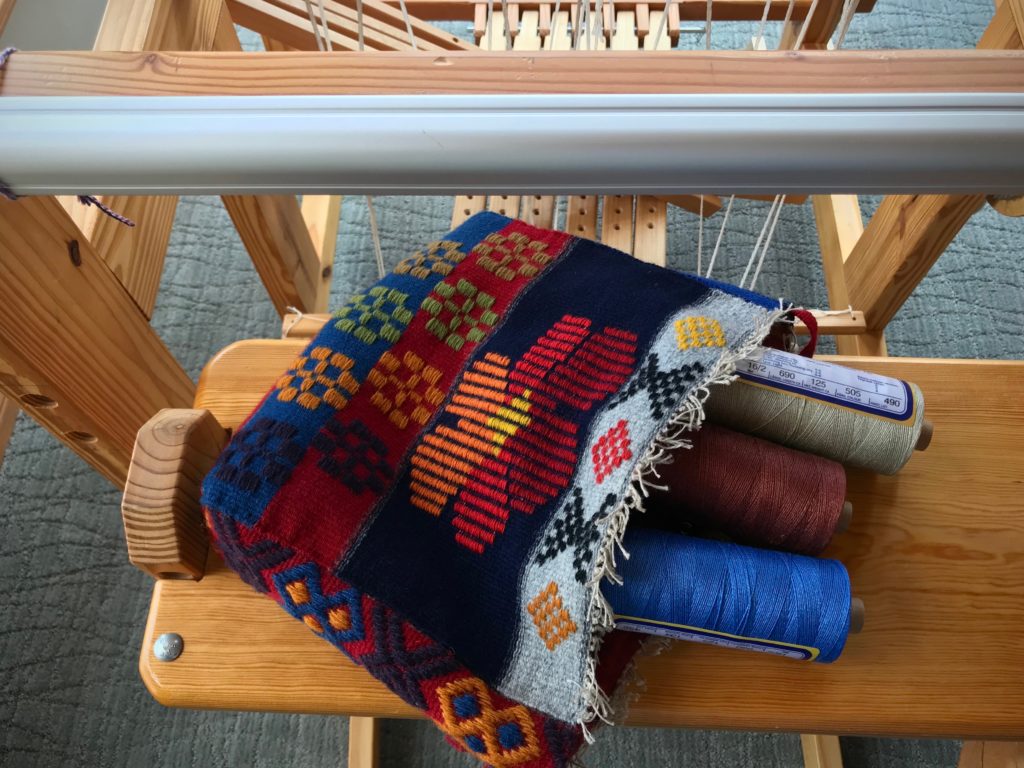 Left to myself, I'd rather do what I want. I'd rather start a new project than bring an "old" one to completion. I'm glad my Lord is faithful with me. He completes the work that he began. The Good Shepherd tends his sheep. He leads us to the still waters of peaceful perseverance, saving us from the regret of going our own way. And we have his perfect outcome to look forward to.
May you resist doing what you'd rather do.
With you,
Karen
---
Krabbasnår (or Krabba), Rölakan, Halvkrabba, Dukagång, and Munkabälte (Monksbelt). These unique weaves have intrigued me since I first saw photos of them. Some of the designs look like hand-stitched embroidery. The Swedish Art Weaves workshop with Joanne Hall introduces the simple techniques used for weaving these traditional patterns. I'm thankful to have the opportunity to learn how to weave these beautiful designs for myself.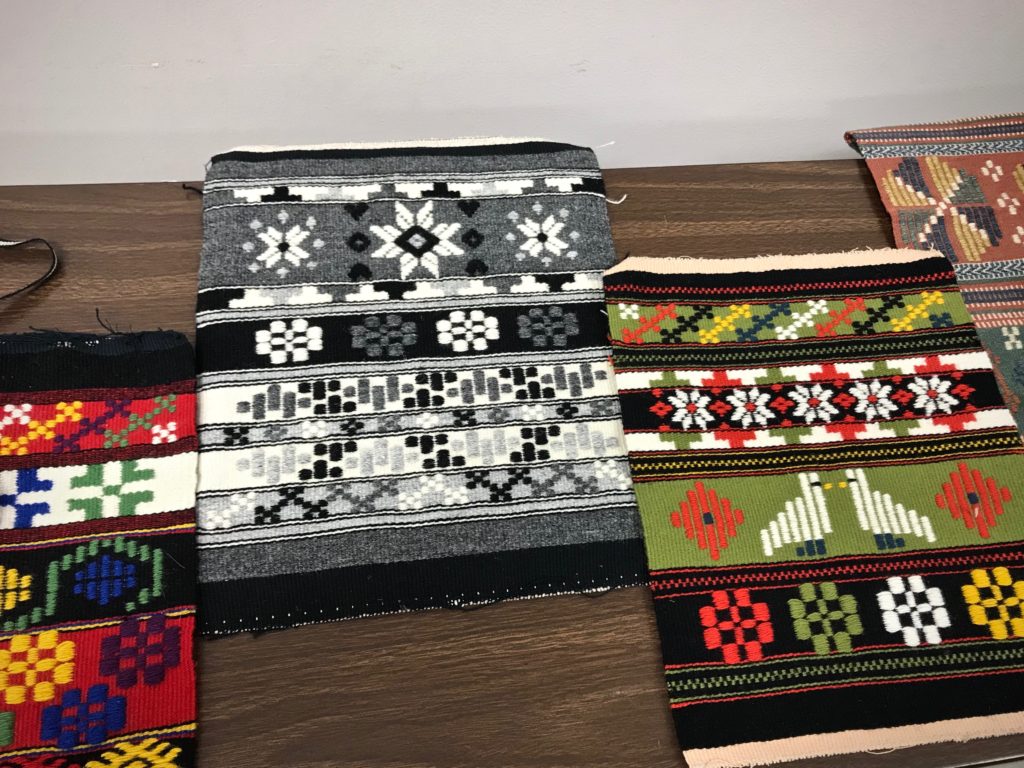 Joanne's presentation to the San Antonio Handweavers Guild was enlightening. Photos of her travels to Sweden show how the rich weaving heritage there continues to thrive. That, along with Joanne's knowledge of Swedish weaving traditions, gives context to these Swedish art weaves.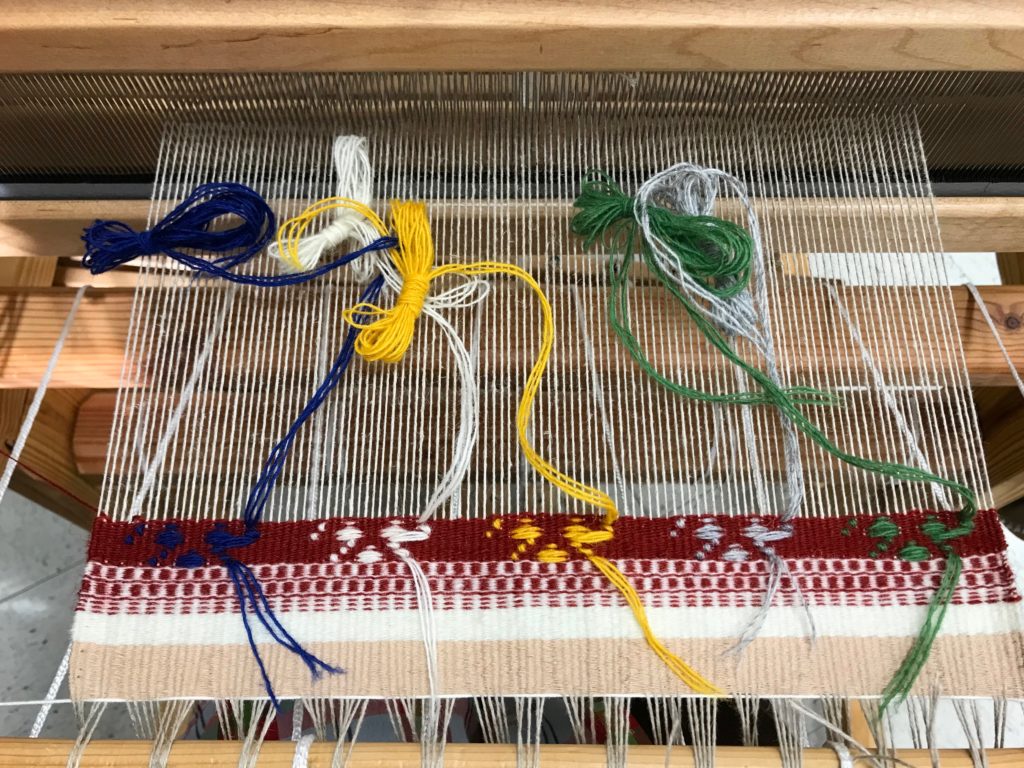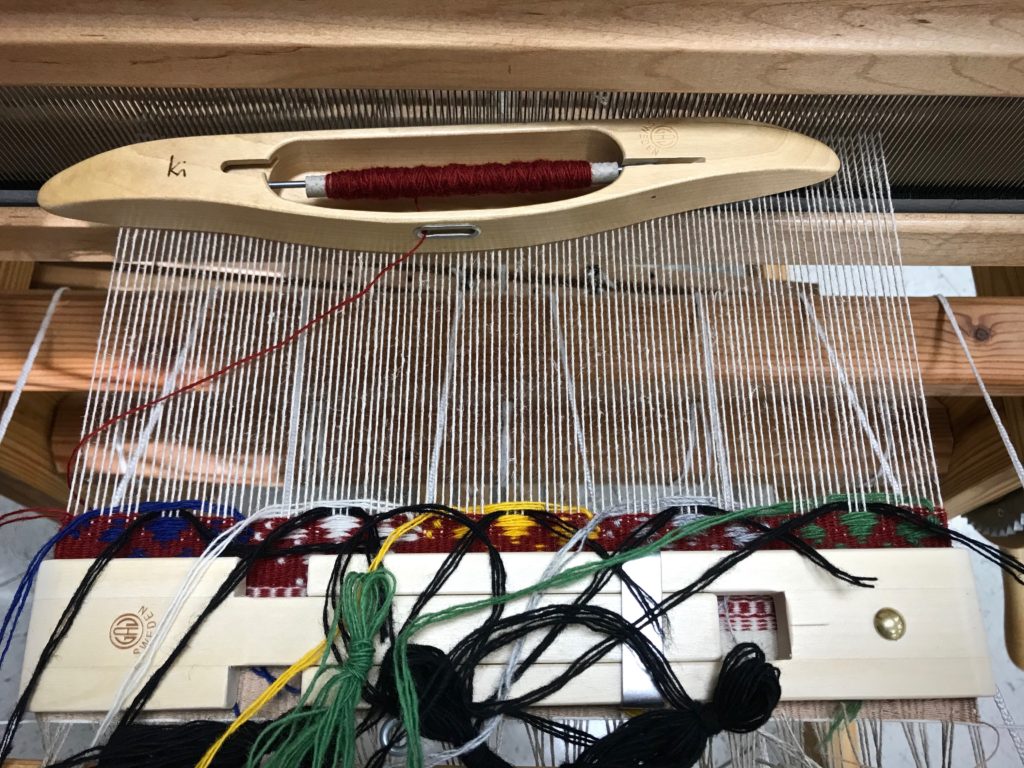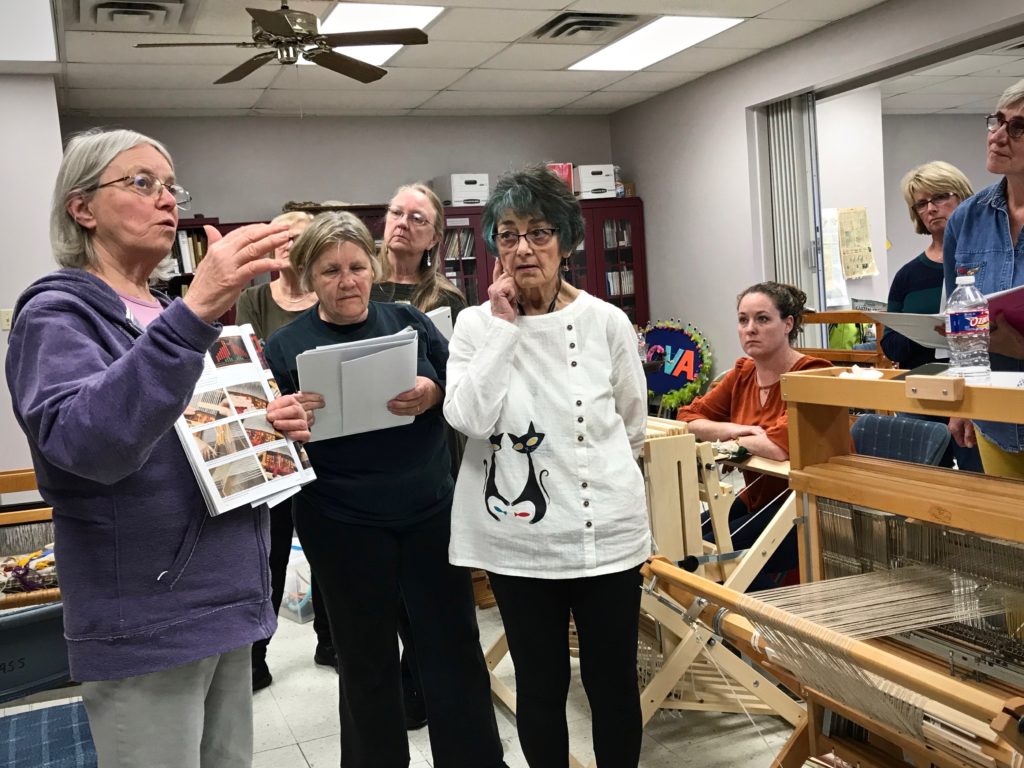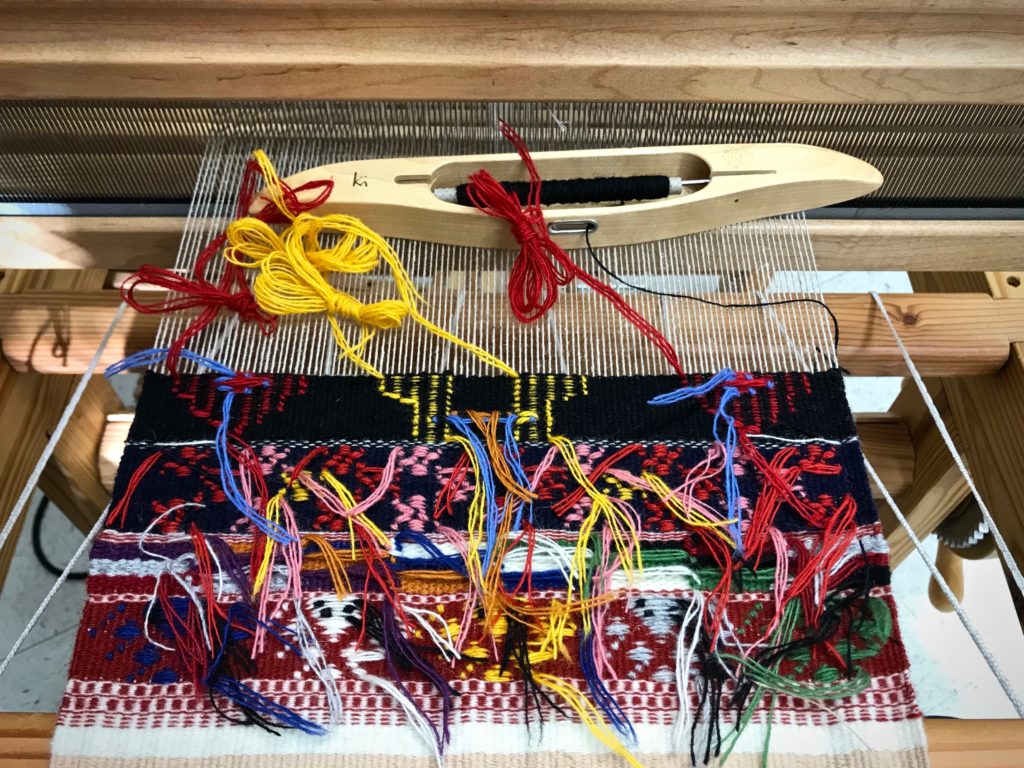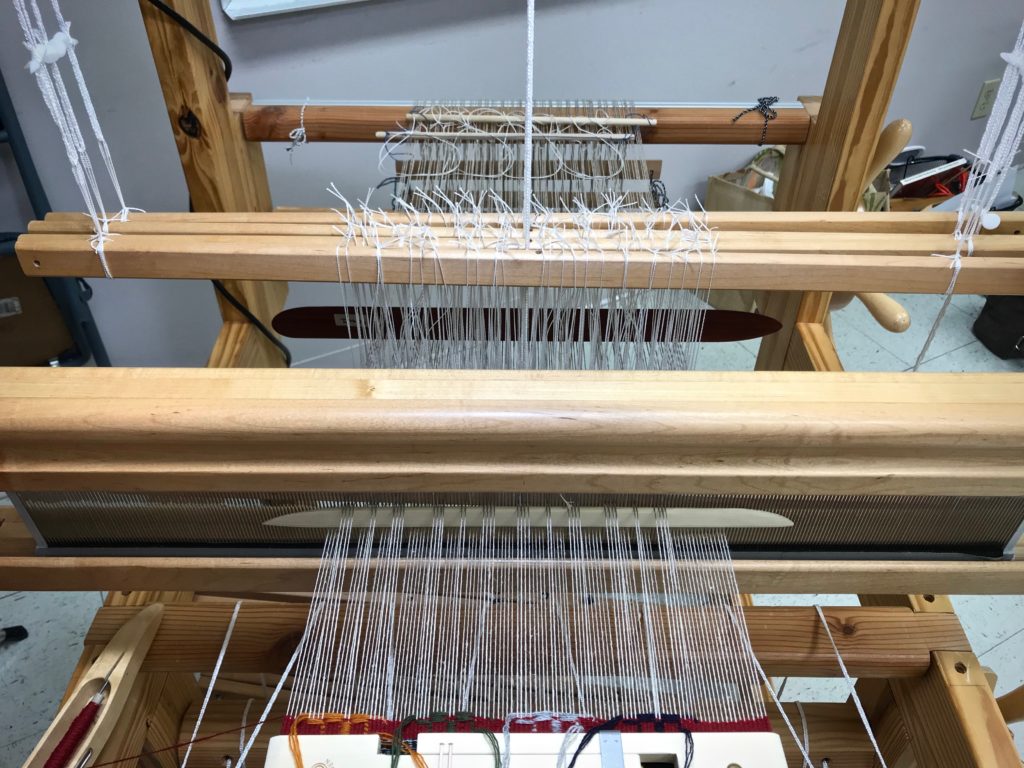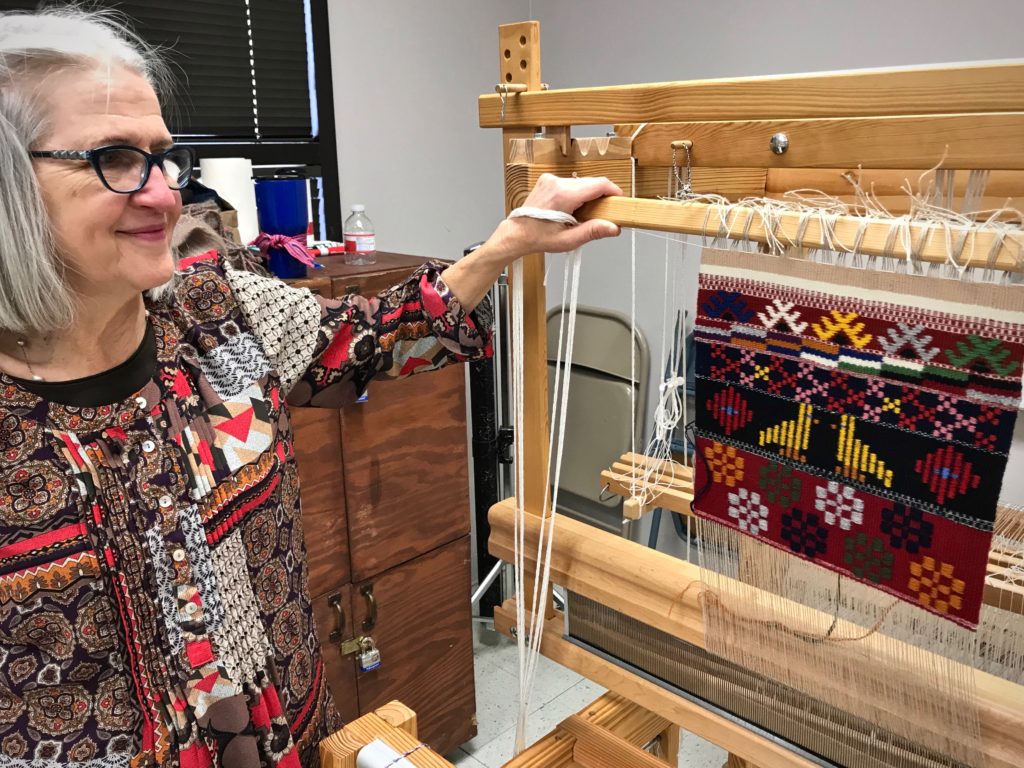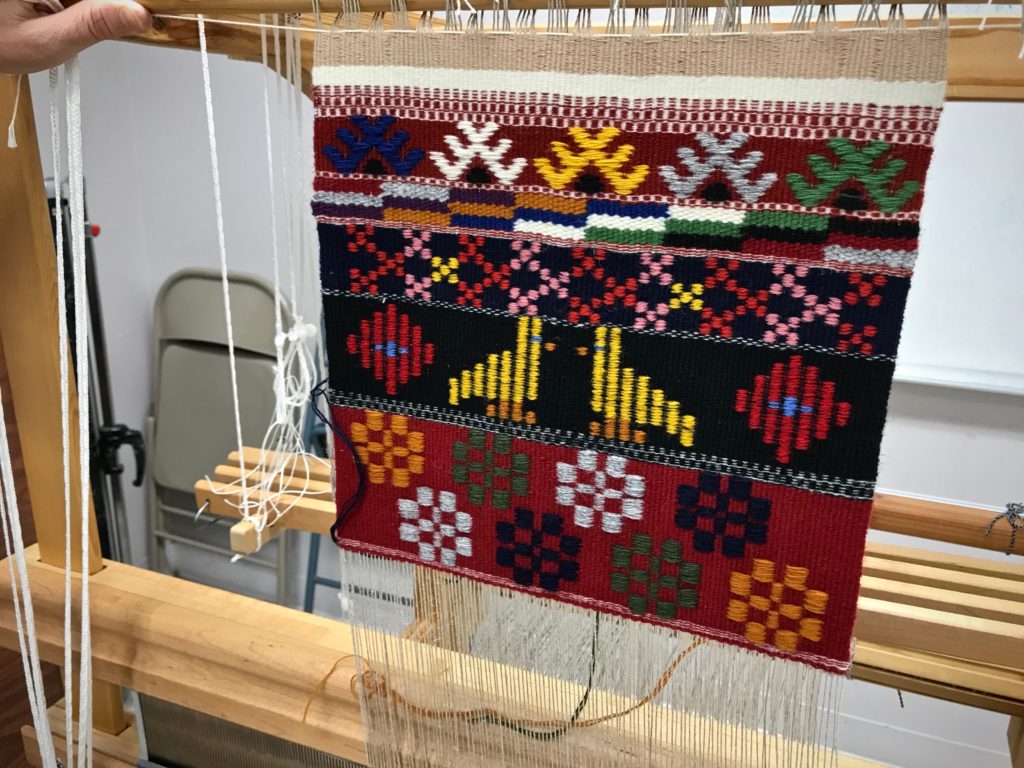 Väv 2/2013 has instructions for the art weaves. I have the magazine issue, but Joanne's workshop brings the historical techniques to life and makes them understandable. That is exactly the prompting I needed to begin exploring these fascinating patterns on my own loom.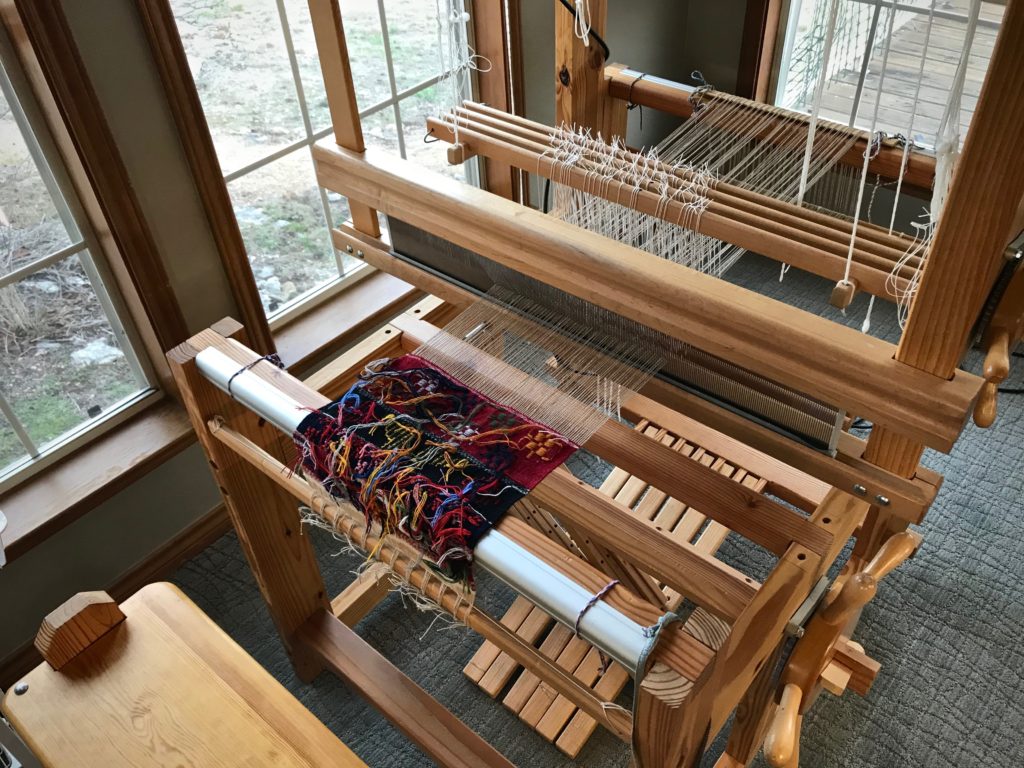 May something historical be your new interest.
Happy Weaving,
Karen
---
Welcome to my weaving studio, which doubles as our home, I said, as they walked up to the front door. Our luncheon guests were introduced to the weaving environment of the Texas hill country home that Steve and I enjoy. Our time together was refreshing, filled with lively conversation over a home-cooked meal, complete with discussions about looms, threads, and like-minded pleasures.
Six rosepath rag rugs encompass the cloth beam, with the back tie-on bar just inches behind the heddles. It seems only fitting that the woman who gave me my first rosepath rag-weaving experience should be given the cherished scissors for this momentous occasion. Joanne, will you do us the honor of cutting off? I couldn't have wished for a happier ending of this warp.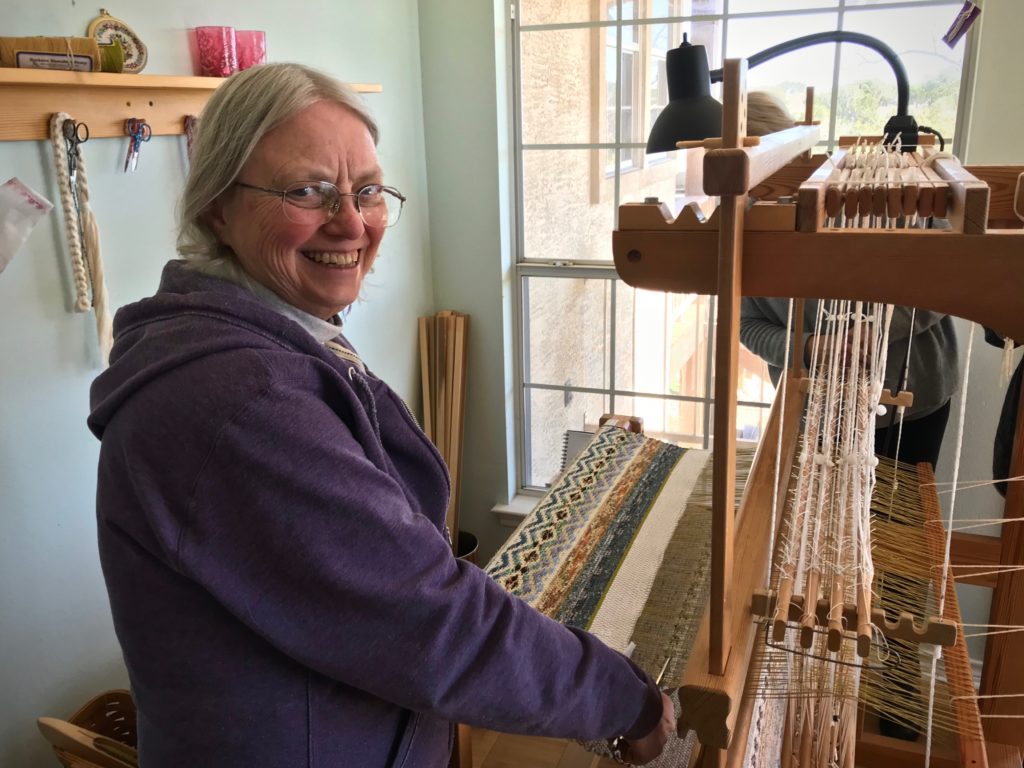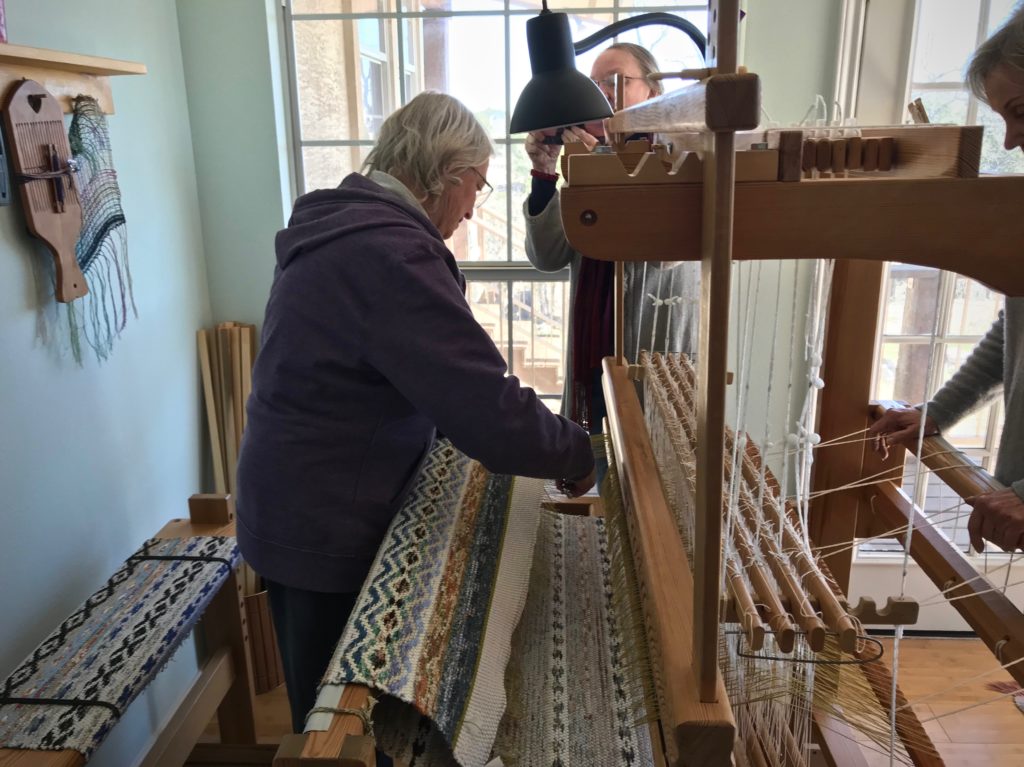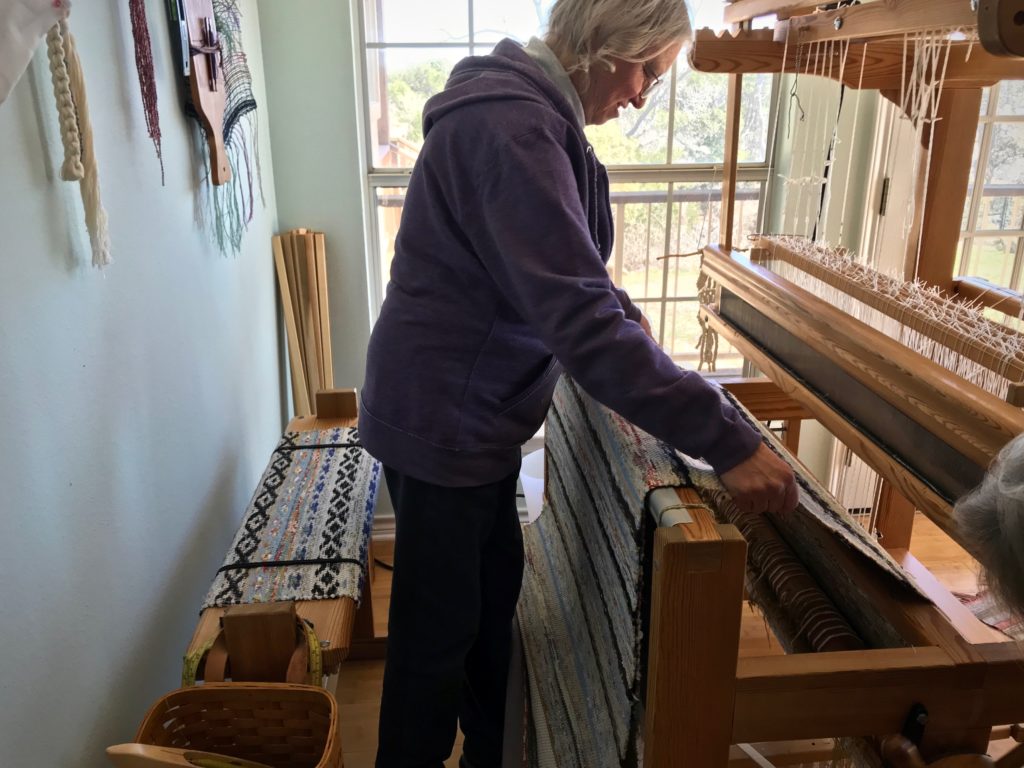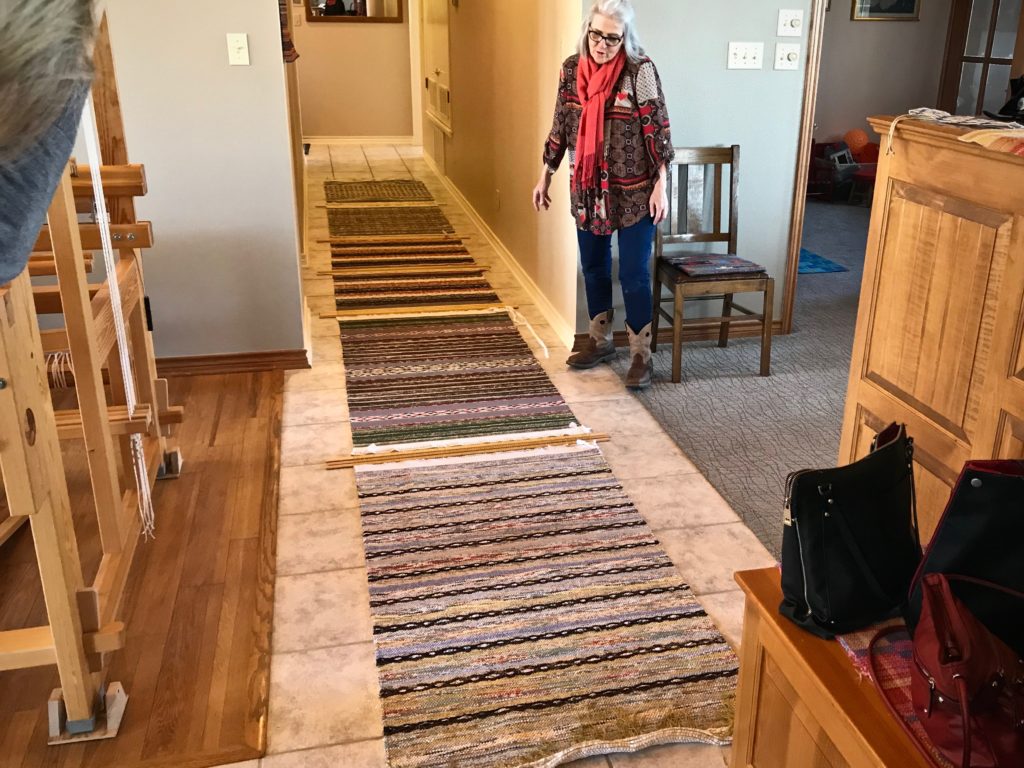 We all have wishes, some of which we make public, and some remain as closely-held secrets. It's those deep wishes that make us who we are. God knows your name. He knows your deep desires. One day, all our secret wishes will be rolled out like a stretch of rag rugs for the Maker to examine. Amazingly, he offers grace to cover the wrongs. And He embroiders his Name on the hand-crafted souls that belong to him.
May your cloth beam keep filling up with deep-hearted wishes.
Your friend,
Karen
---