Welcome to my weaving studio, which doubles as our home, I said, as they walked up to the front door. Our luncheon guests were introduced to the weaving environment of the Texas hill country home that Steve and I enjoy. Our time together was refreshing, filled with lively conversation over a home-cooked meal, complete with discussions about looms, threads, and like-minded pleasures.
Six rosepath rag rugs encompass the cloth beam, with the back tie-on bar just inches behind the heddles. It seems only fitting that the woman who gave me my first rosepath rag-weaving experience should be given the cherished scissors for this momentous occasion. Joanne, will you do us the honor of cutting off? I couldn't have wished for a happier ending of this warp.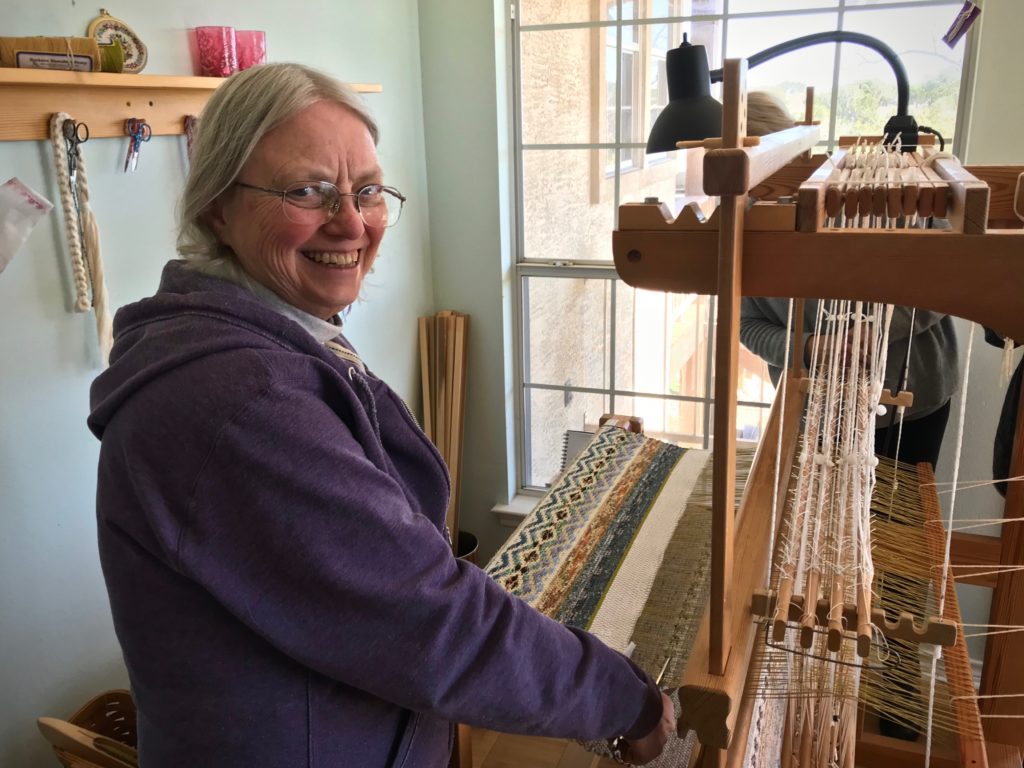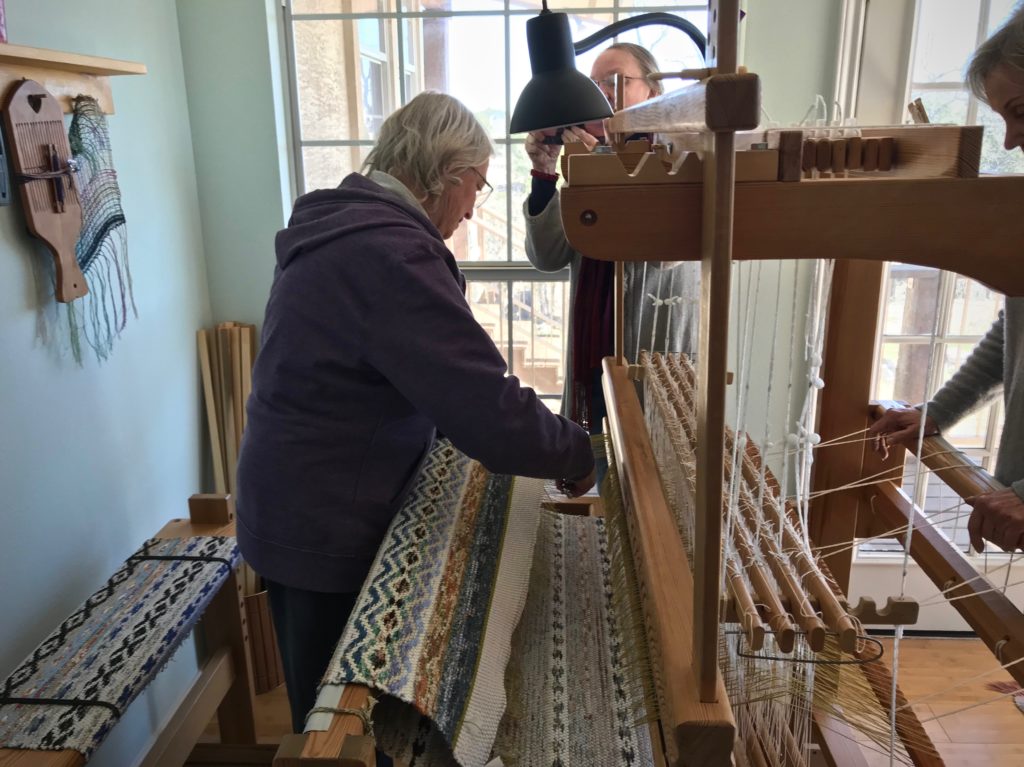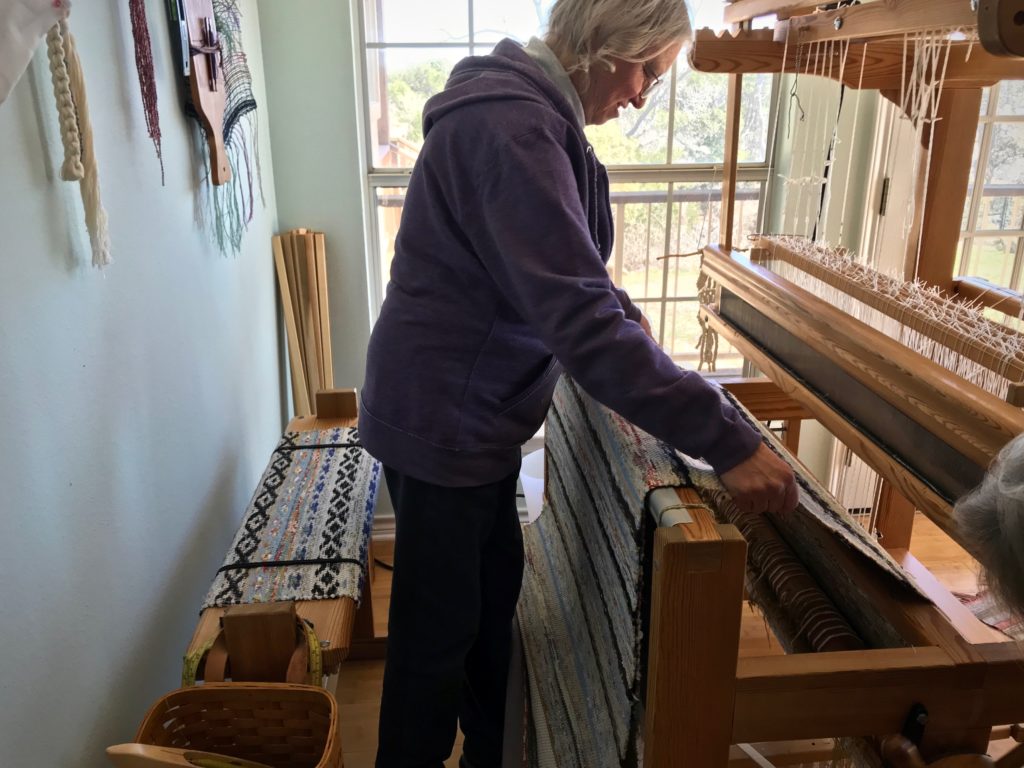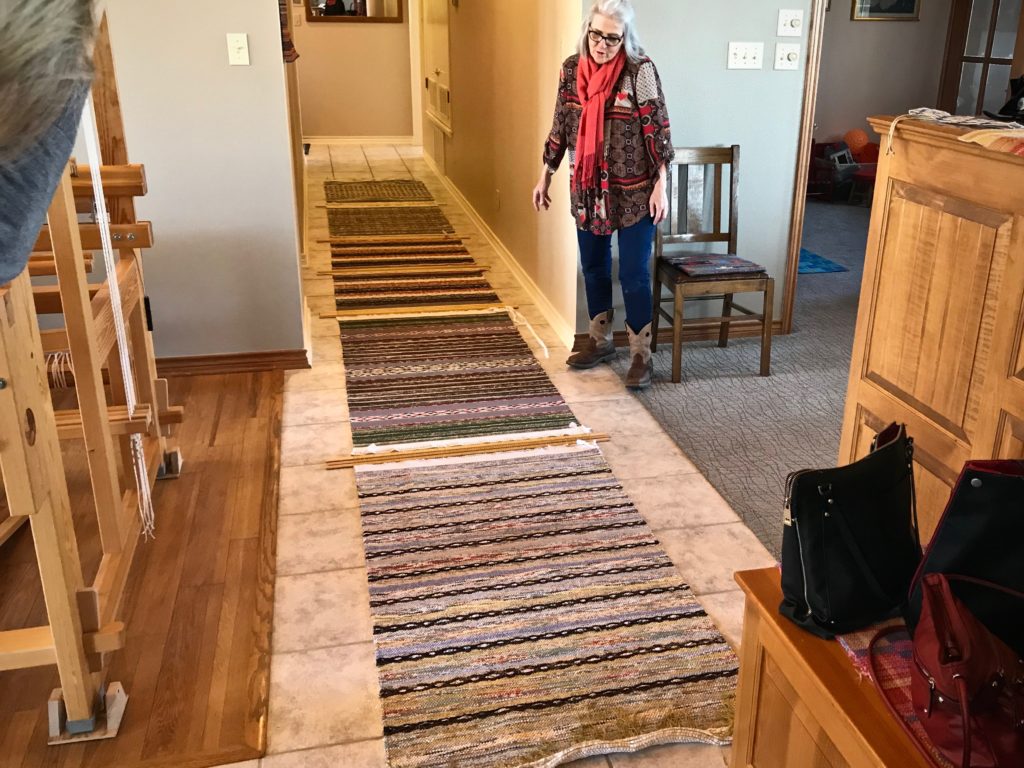 We all have wishes, some of which we make public, and some remain as closely-held secrets. It's those deep wishes that make us who we are. God knows your name. He knows your deep desires. One day, all our secret wishes will be rolled out like a stretch of rag rugs for the Maker to examine. Amazingly, he offers grace to cover the wrongs. And He embroiders his Name on the hand-crafted souls that belong to him.
May your cloth beam keep filling up with deep-hearted wishes.
Your friend,
Karen