This seems unreal, like pulling an item right out of my imagination and touching it with my hands. It is exhilarating to watch a concept sketch develop into a tangible rag rug on the loom. Even though I enjoy designing at the loom, I relish the challenge of preparing a design in advance. In order to make a workable sketch I must study, think, and explore. It's in this process that I realize the design options are limitless for rosepath rag rugs. This compels me to keep pressing in to learn and explore even more.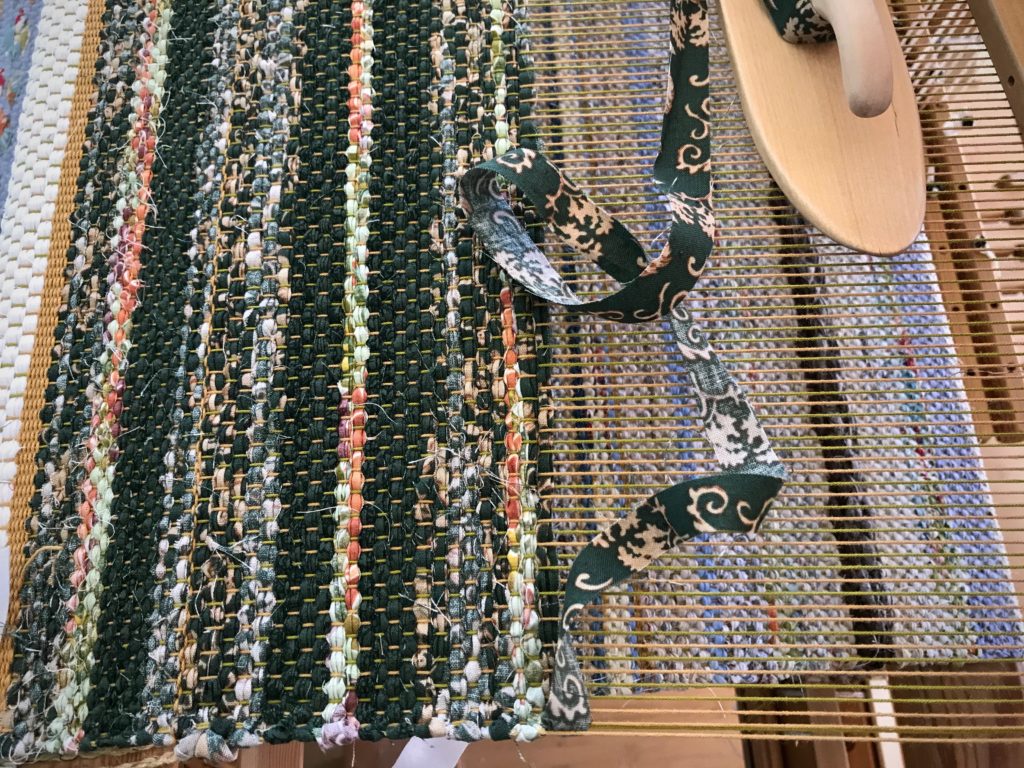 The concept sketch is a scaled-down map of the rosepath rag rug. Each square on the gridded paper represents 6 centimeters. The sketch shows me which fabrics to use where, and specifies the placement of each design element—borders, plain weave, rosepath diamonds, dashes and dots of specific colors, etc. I add notes to the page as I weave, like specific treadling sequences and measurements, so that I can mirror them on the second half of the rug.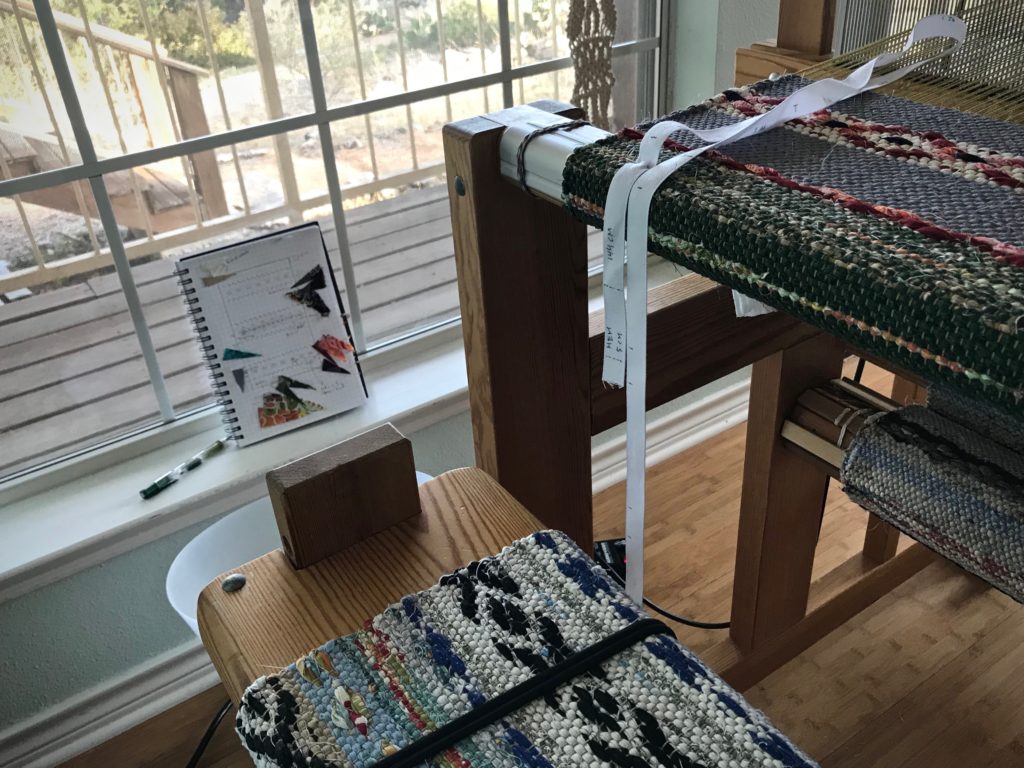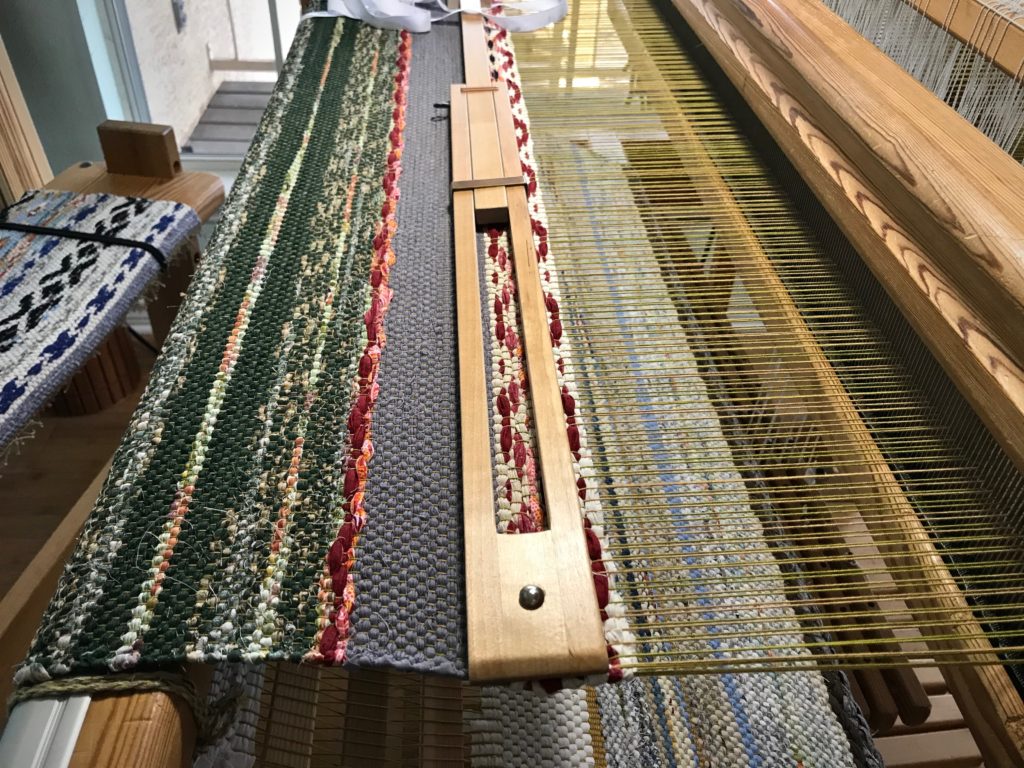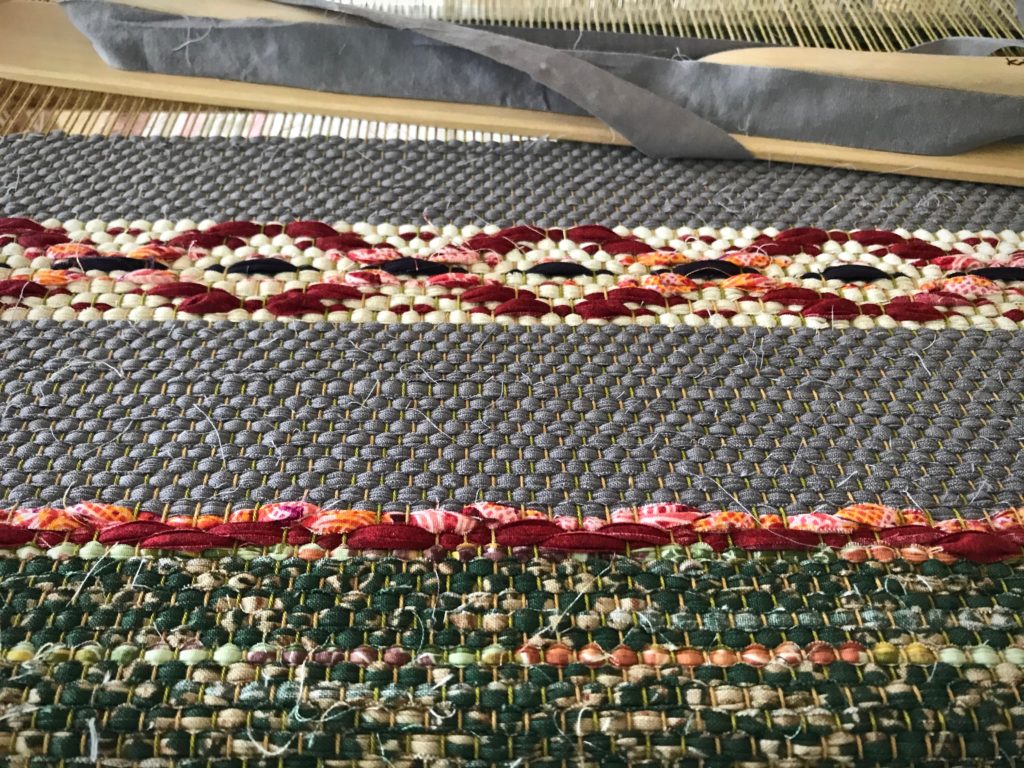 Nothing can measure the greatness of the Lord. His greatness is truly limitless. Greatness is compelling. We step closer to search the unsearchable, and know the unknowable. God reveals himself, sketch after sketch, until we finally realize that we need all eternity to fully know him.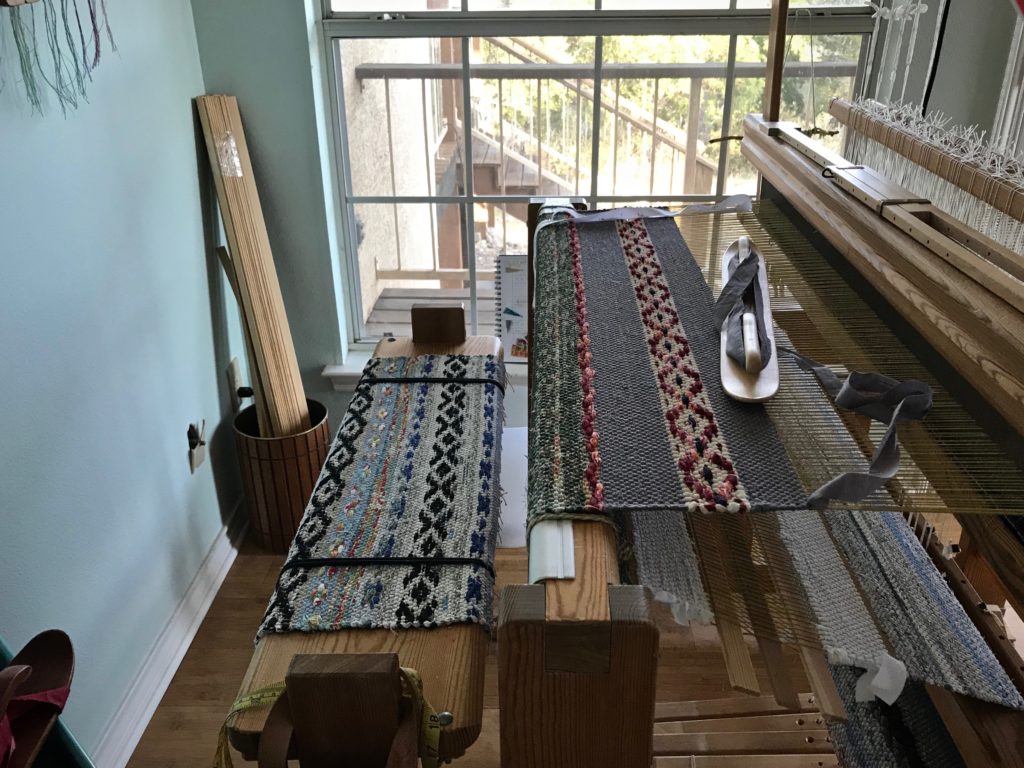 May your concepts become tangible.
Happy Weaving,
Karen