It's an ordinary double-binding rag rag in many ways. Standard draft, normal 12/6 cotton rug warp, weaving with two shuttles. Honestly, though, I'm thinking of it as art for the floor. With that in mind, I have a yellow stripe going across the rug. It's a line of contrast to draw the eye. As the brief glimpse of yellow weaves under the intermittent blocks of red I am satisfied. My plans on paper have revealed themselves on the loom. Something unexpected draws the eye. And I get excited all over again!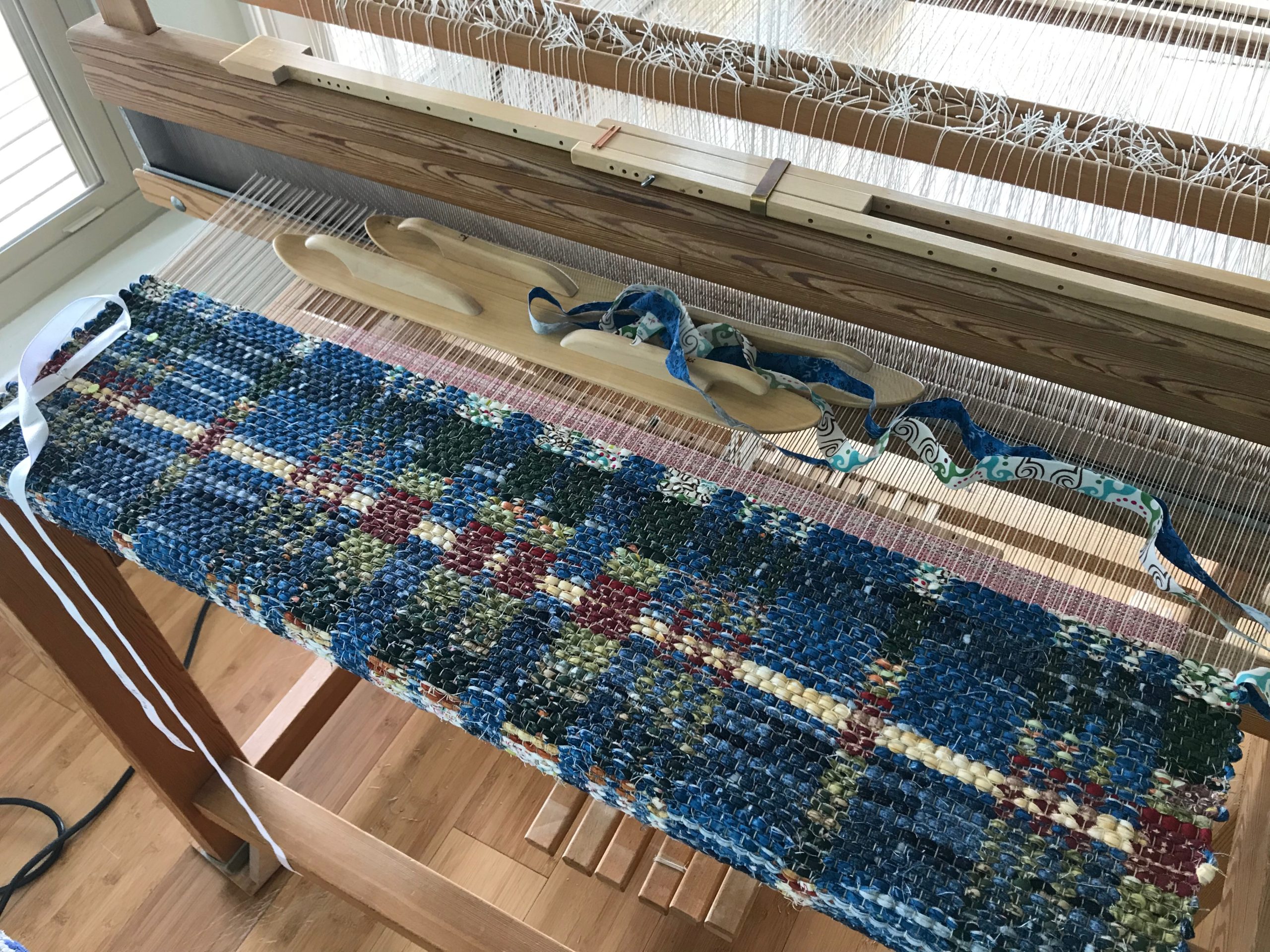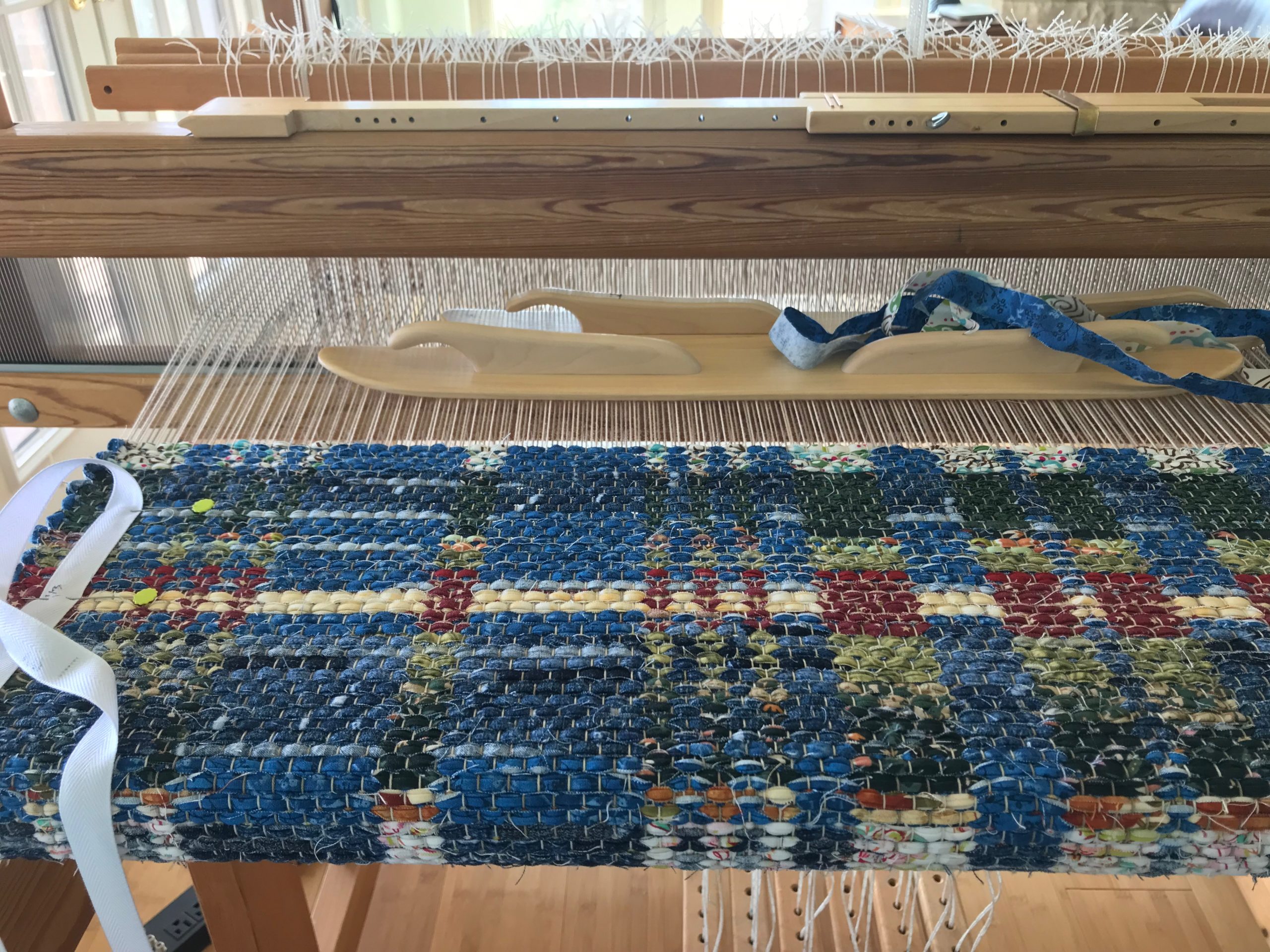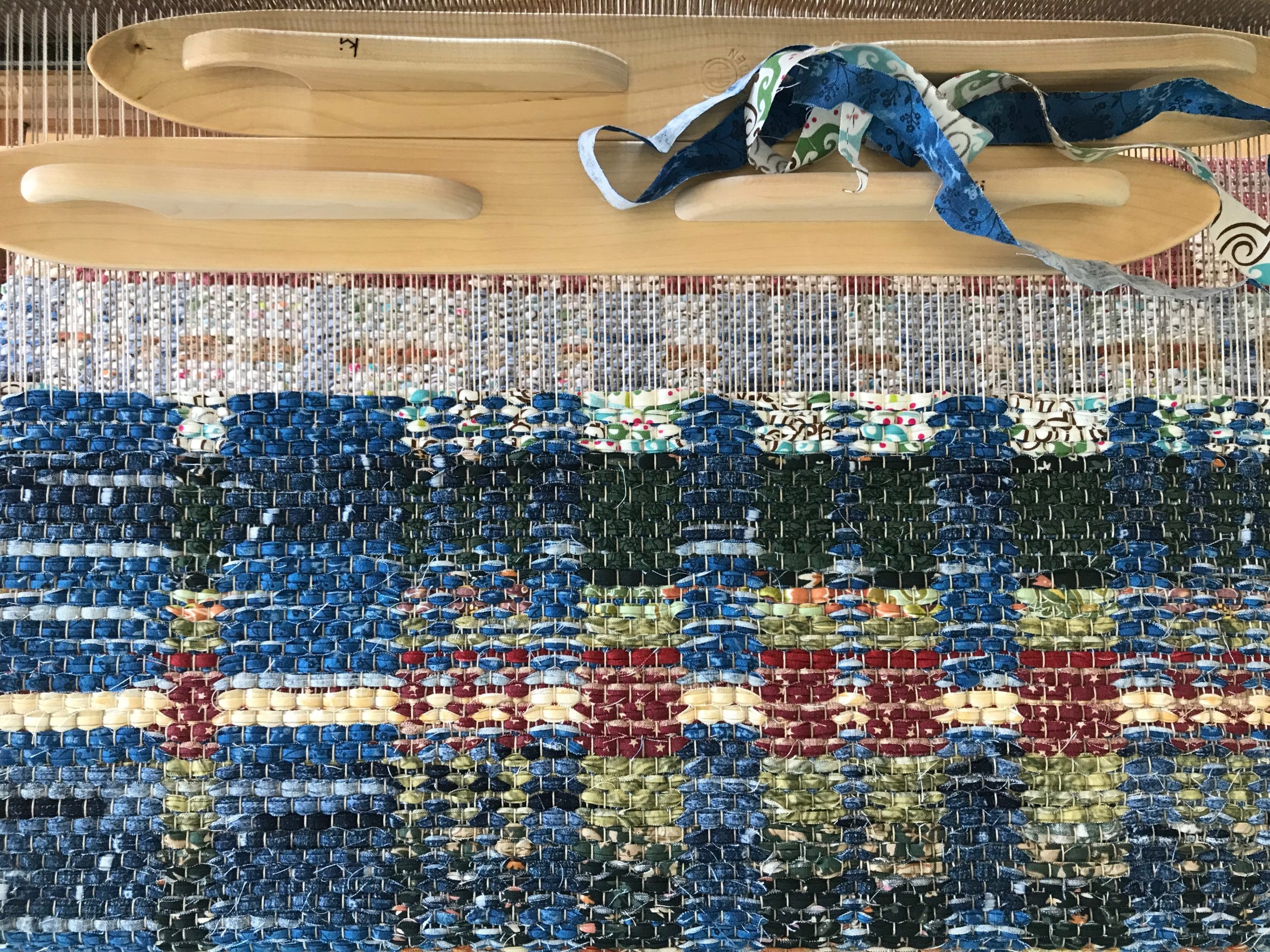 Expect the unexpected.
May you find satisfying ways to express creativity.
Happy Weaving,
Karen