Knowing I would be away from my floor looms for a while, I put a narrow cottolin warp on my little Emilia rigid heddle loom to take with me. Mug rugs—perfect for travel weaving, to use bits of time here and there. I had some bulky wool yarn and a few rag rug fabric strips to take for weft. In a burst of hopeful inspiration, I grabbed a bag of Tuna/Fårö wool butterflies, leftover from my Lizard tapestry (see Quiet Friday: Lizard Tapestry) a couple years ago, and tossed it in my travel bag as we were going out the door.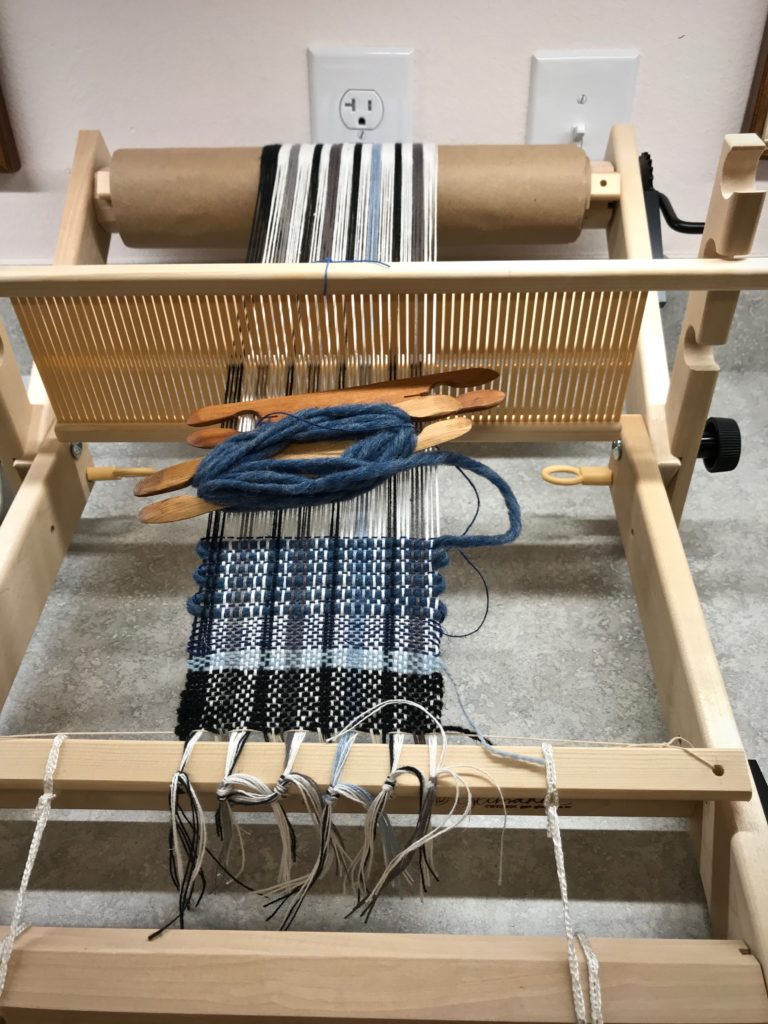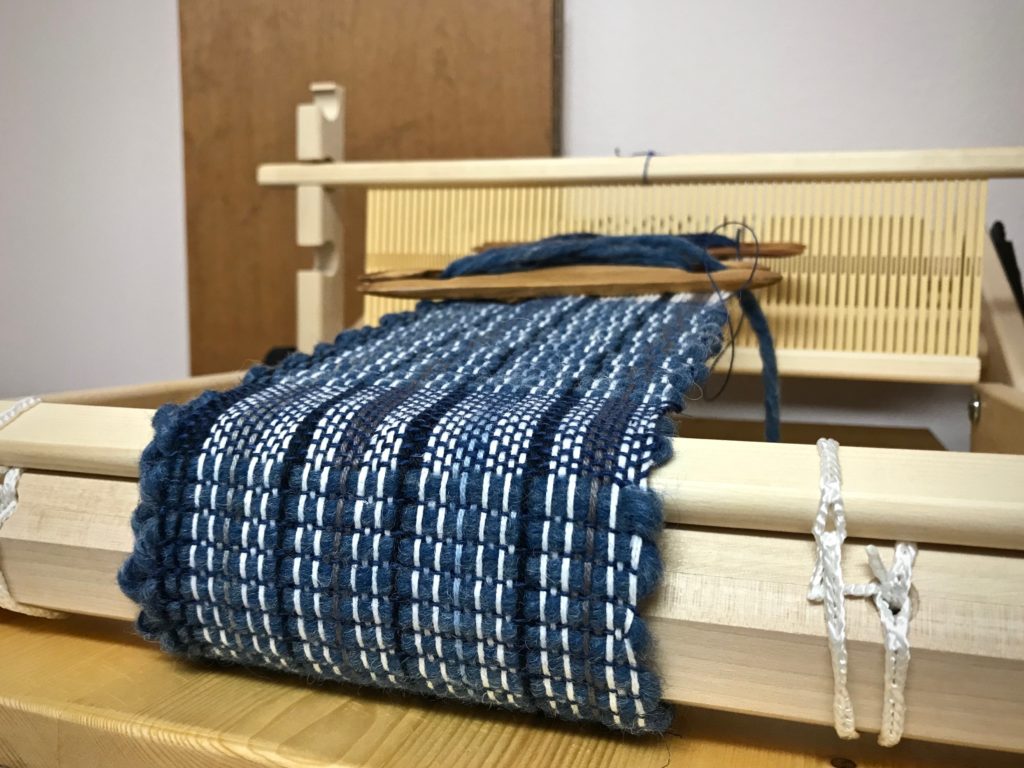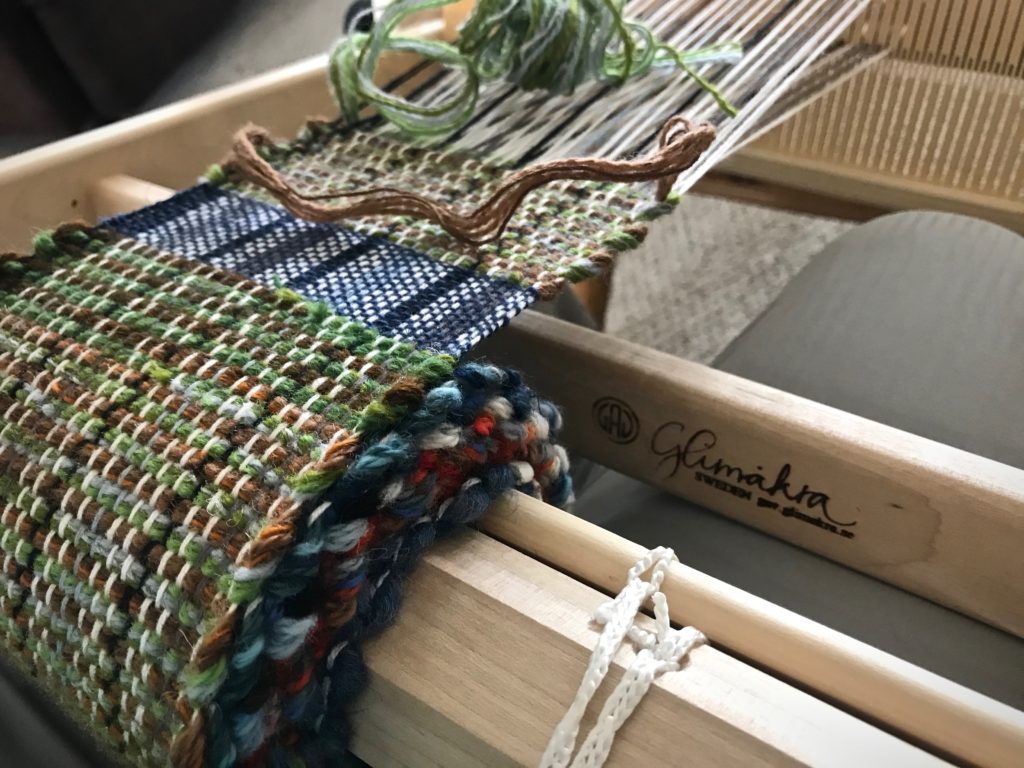 Those colorful wool butterflies turned out to be my favorite element! They not only gave me colors to play with, they also provided variety, the spice of weaving. The forgotten Lizard butterflies will now be remembered as useful and pretty textiles.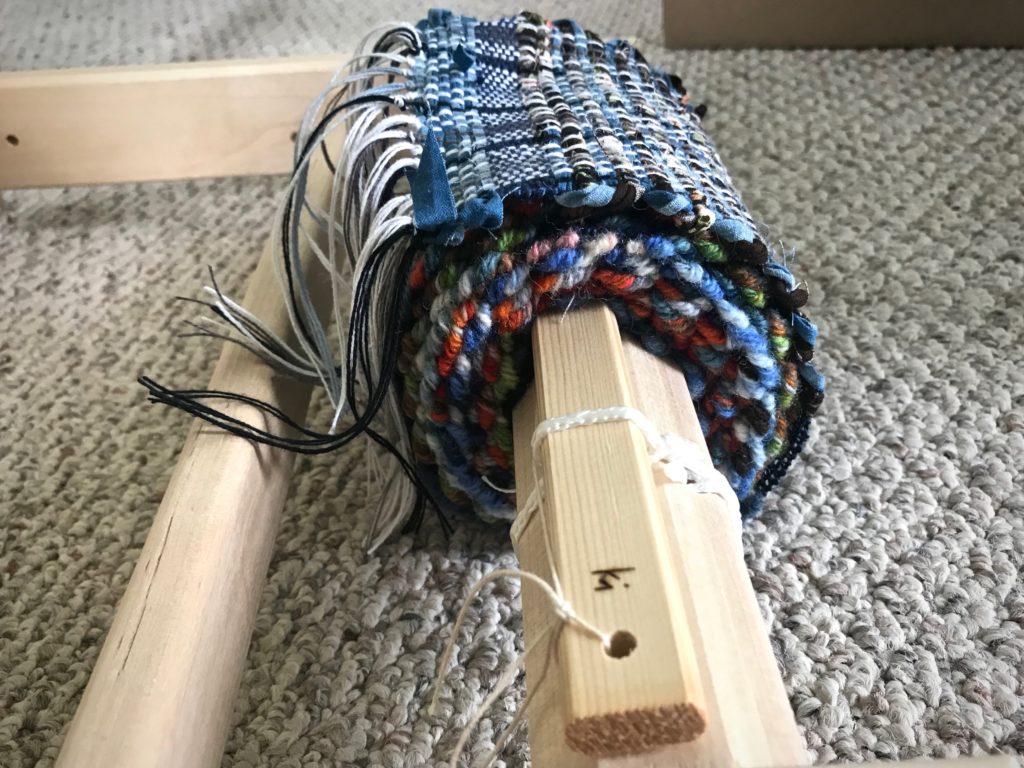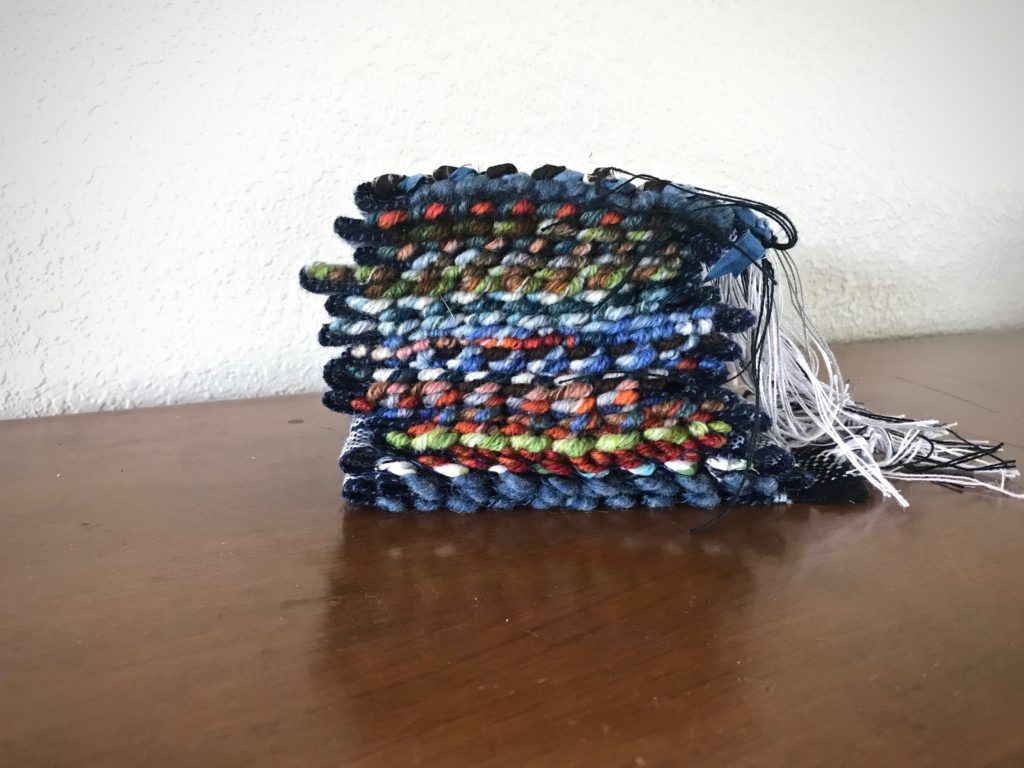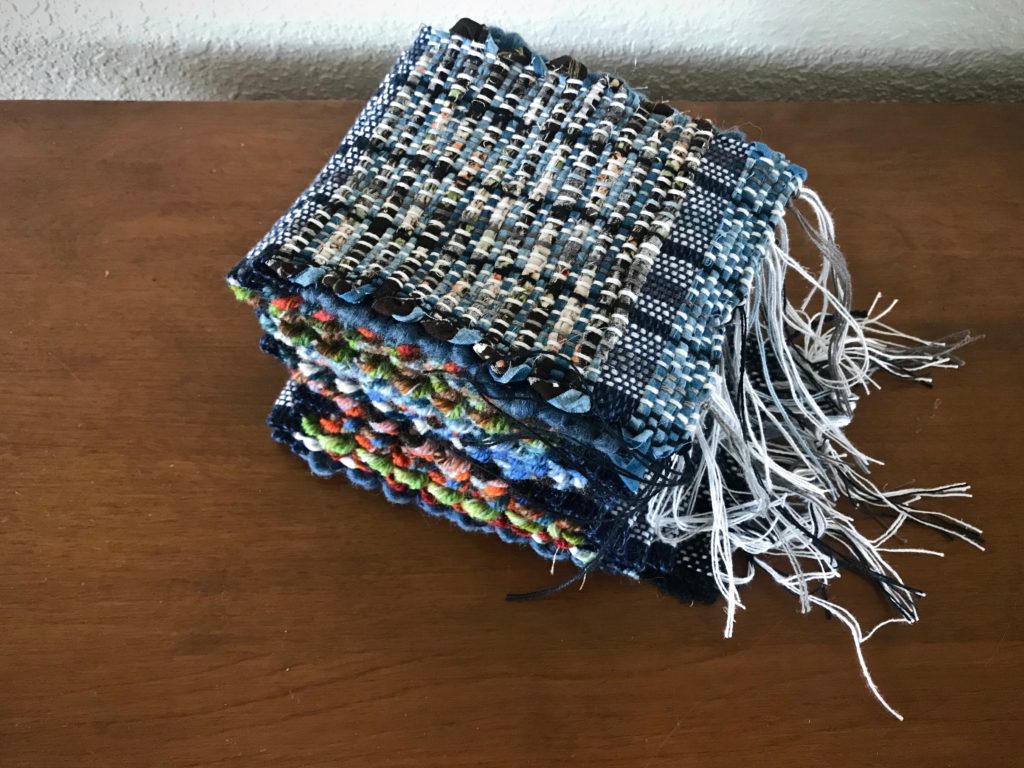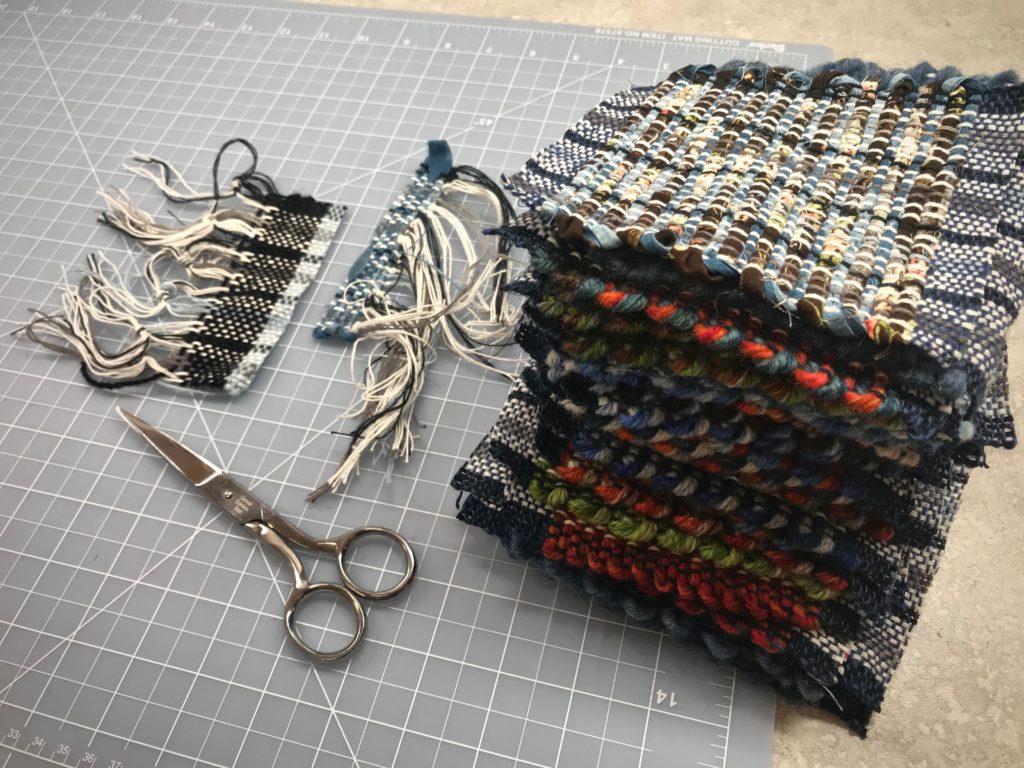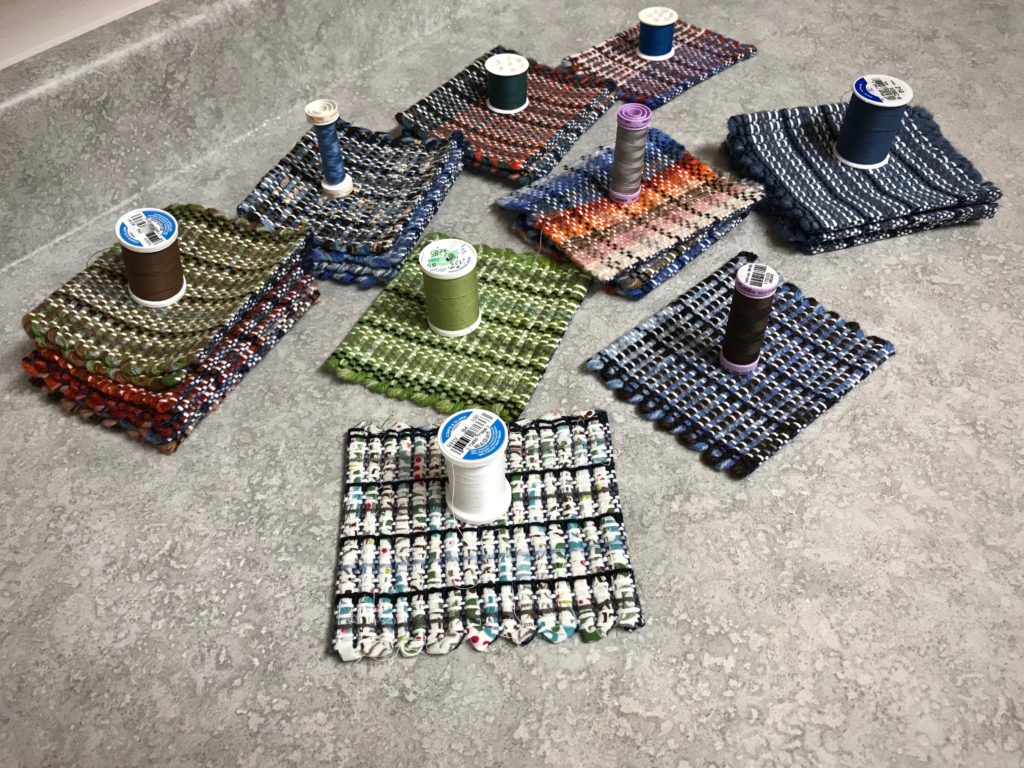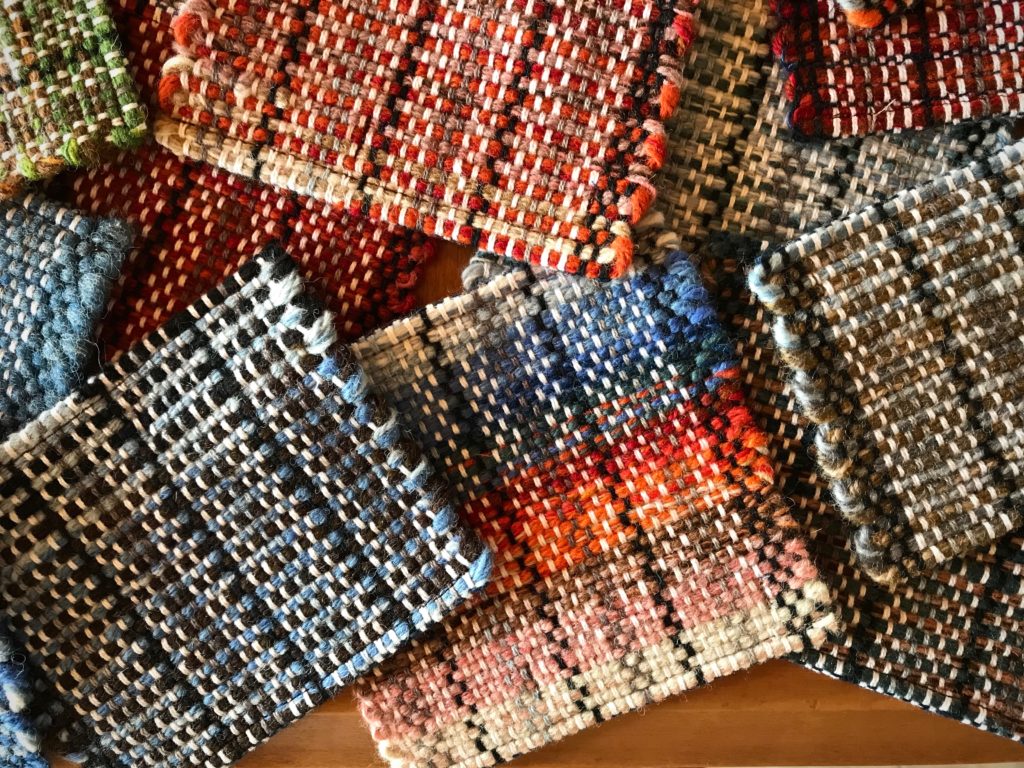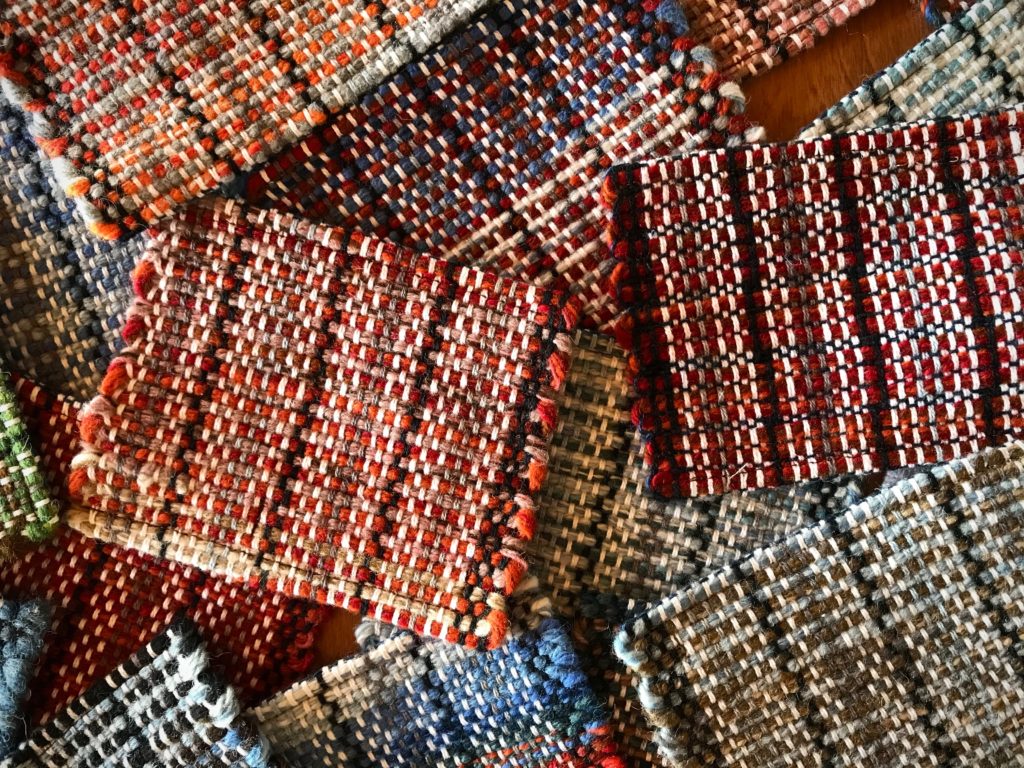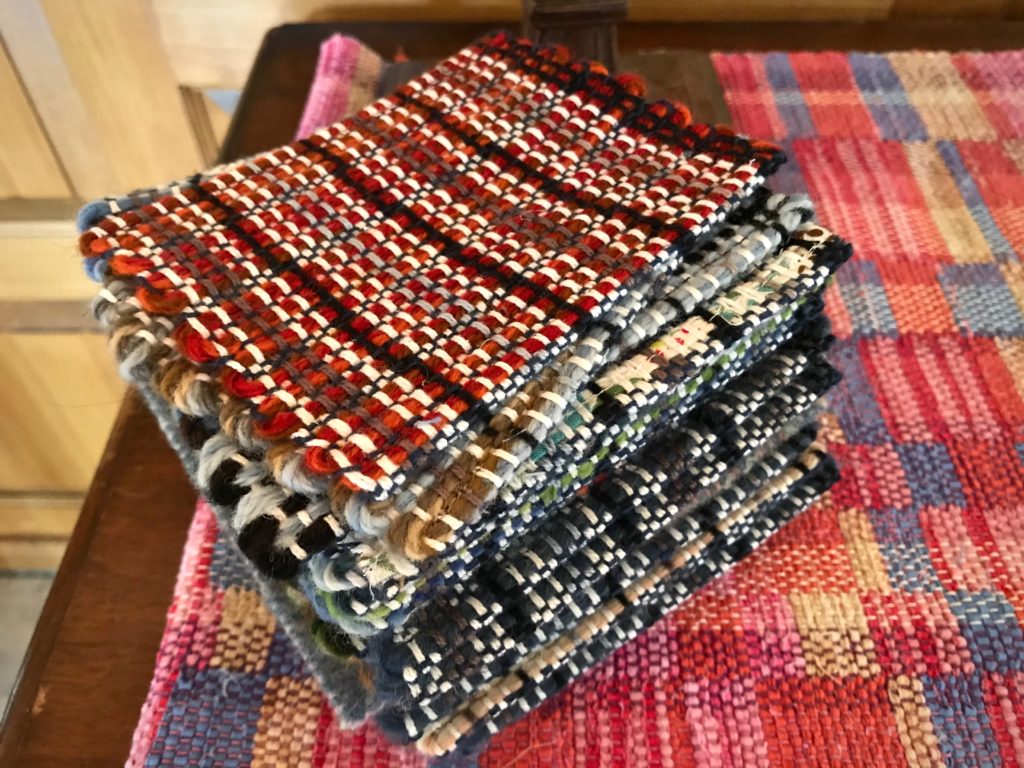 How do you want to be remembered? Like my tapestry-specific butterflies put away on a shelf, our carefully-crafted words will soon be forgotten. Actions speak longer than words. Our deeds of faithful love will outlive us. Our actions that reveal the kindness of our Savior will stand the test of time. And that is a good way to be remembered.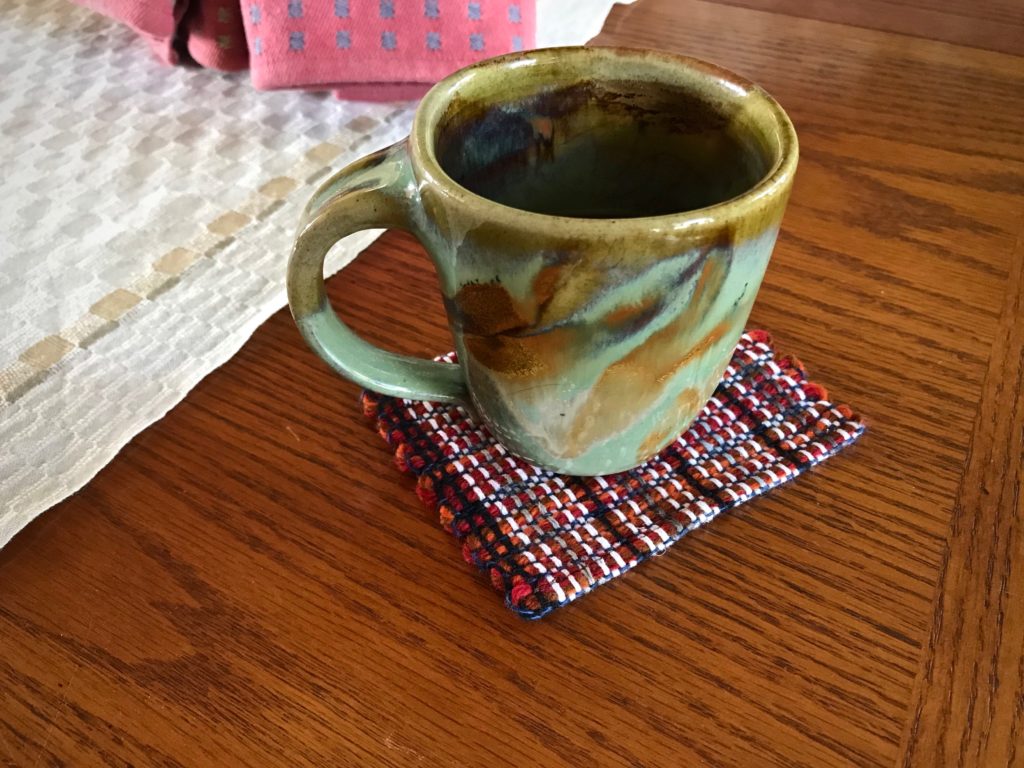 May you be remembered for your deeds of faithful love.
Happy Weaving,
Karen
---
I desperately want to unroll this tapestry so we can see the whole thing. The tapestry and its linen header are finished. But it's not quite time to cut it off. First, I am weaving the rest of this beautiful linen warp. Not another tapestry, just a lacey rosepath weave using a tomato orange 6/1 tow linen weft.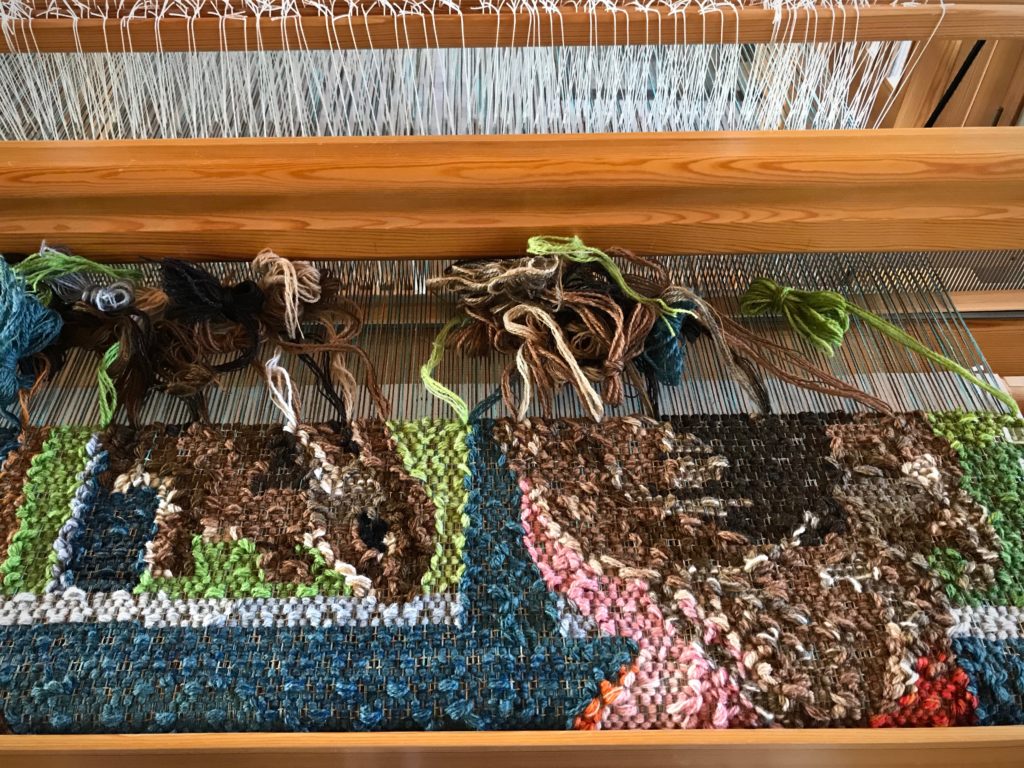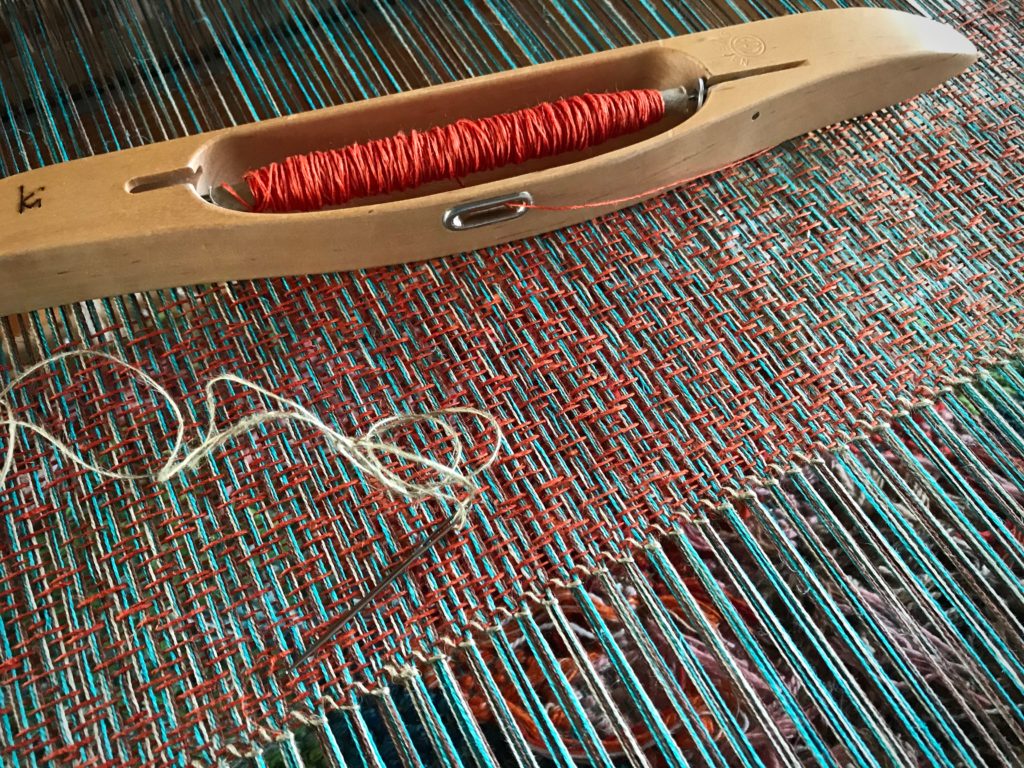 It won't take much time to weave this off, especially compared to the slower process of weaving the tapestry. Hemstitching, which does take time, will help keep this loosely-woven piece from unraveling when the warp is finally cut off. Soon enough, we will enjoy the full view of the completed Siblings tapestry.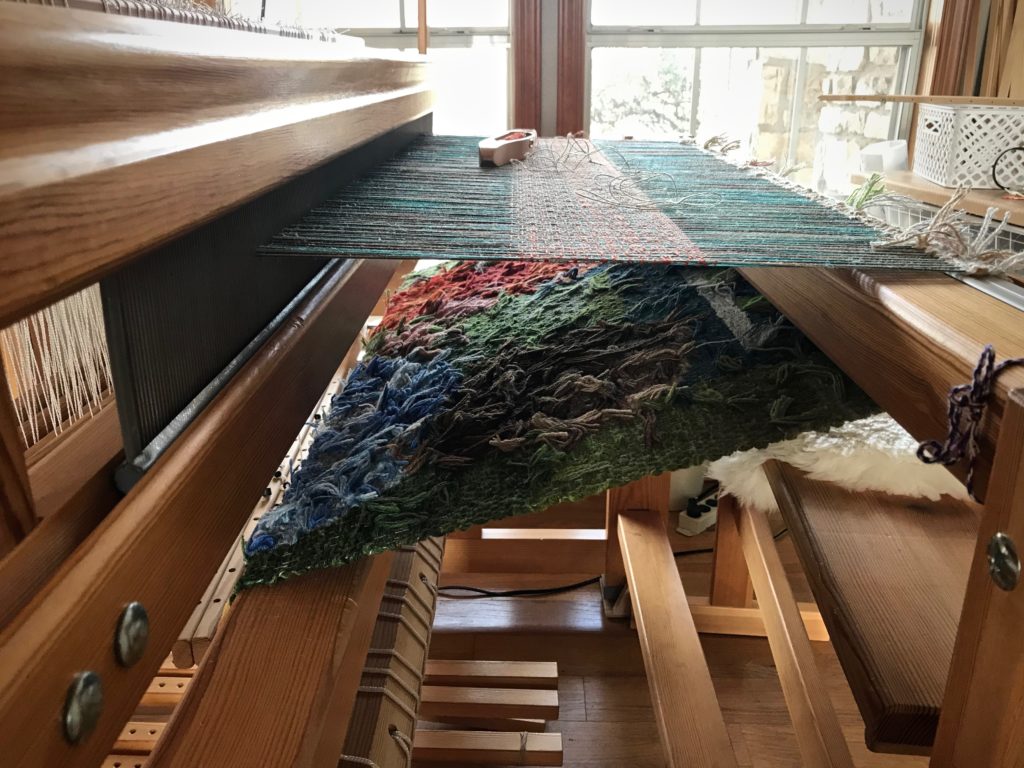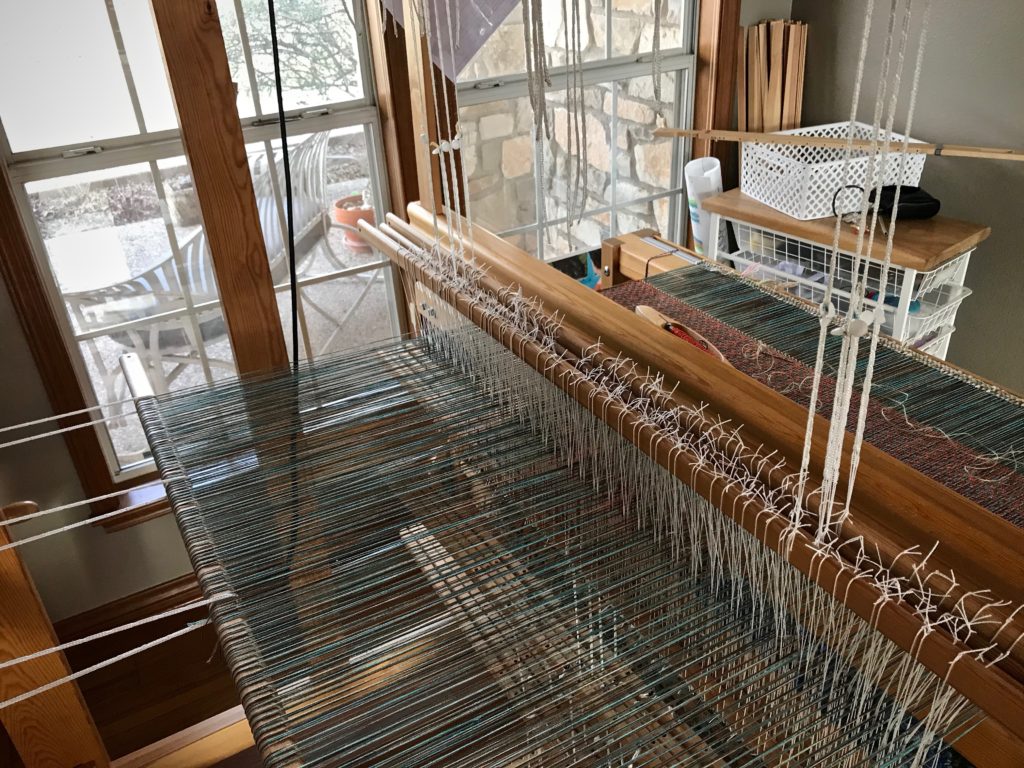 Time. We all have it. And yet none of us knows how much of it we have. How many days have we been given? We don't know. Time is temporary. Imagine a place where time isn't measured. That's heaven. Our short time here is but a pilgrimage to another destination. Our trust in Jesus opens heaven's doors. In the meantime, the Grand Weaver's warp will be woven, and not wasted, to the very end.
May you complete your pilgrimage in the time you've been given.
Blessings on your journey,
Karen
---
I need to free up this little loom in order to put on a different warp that has a deadline. So, now that I have returned from my travels, my attention is going to these towels. My friend is letting me weave this lovely cottolin warp that she got at Vavstuga.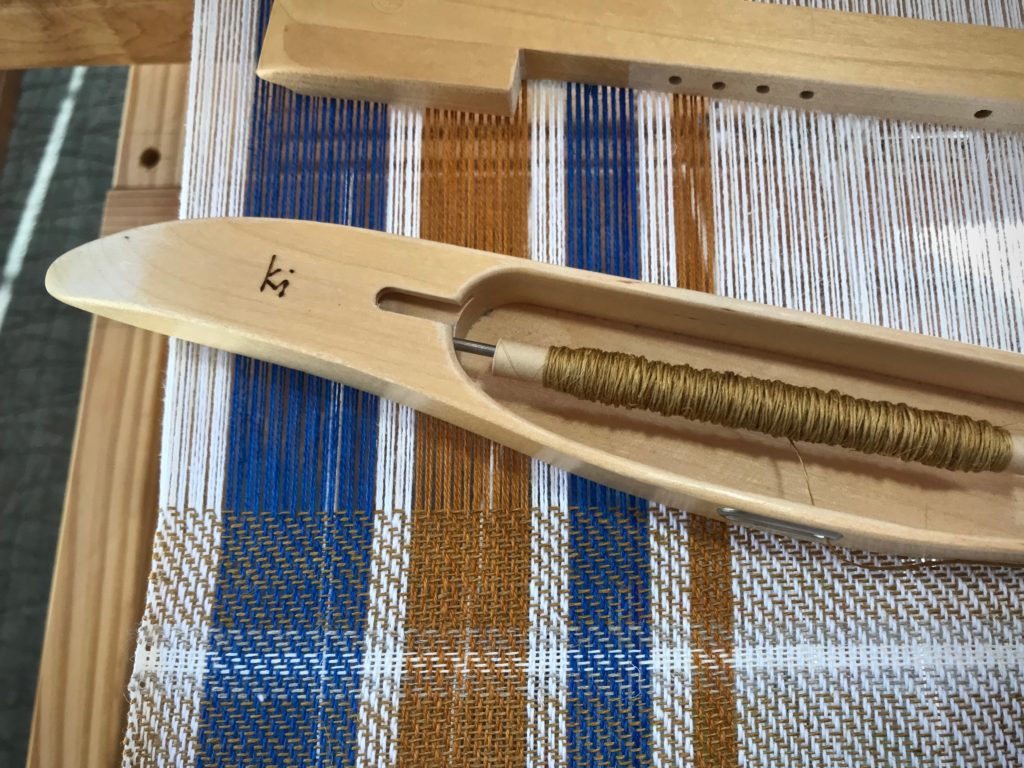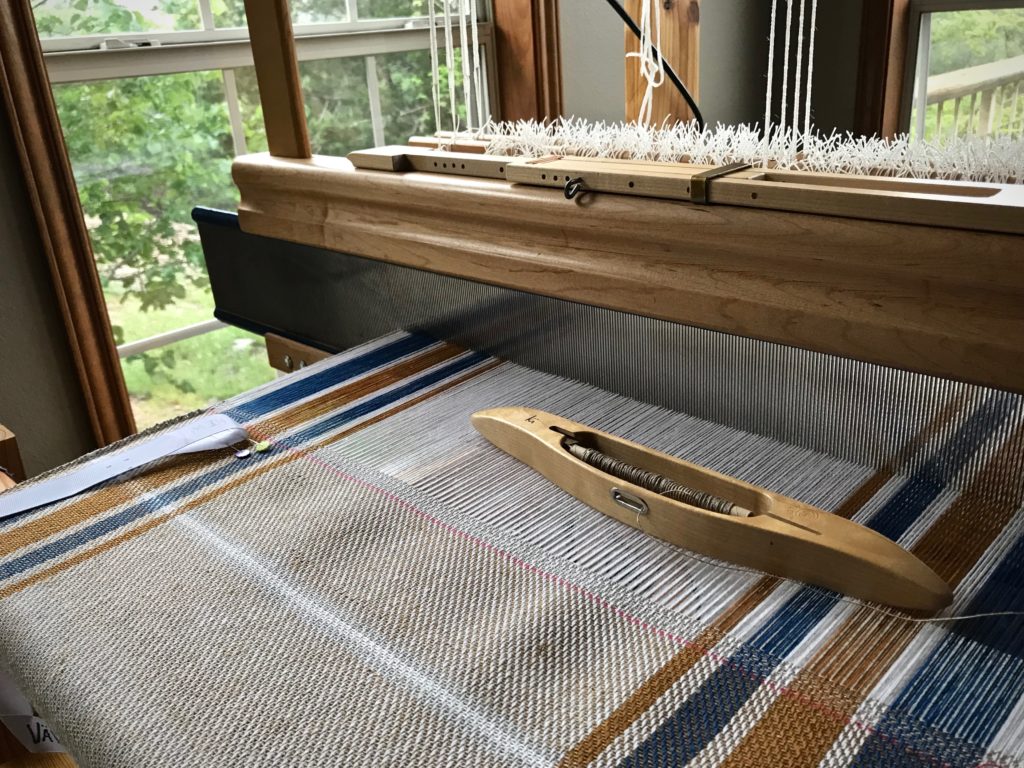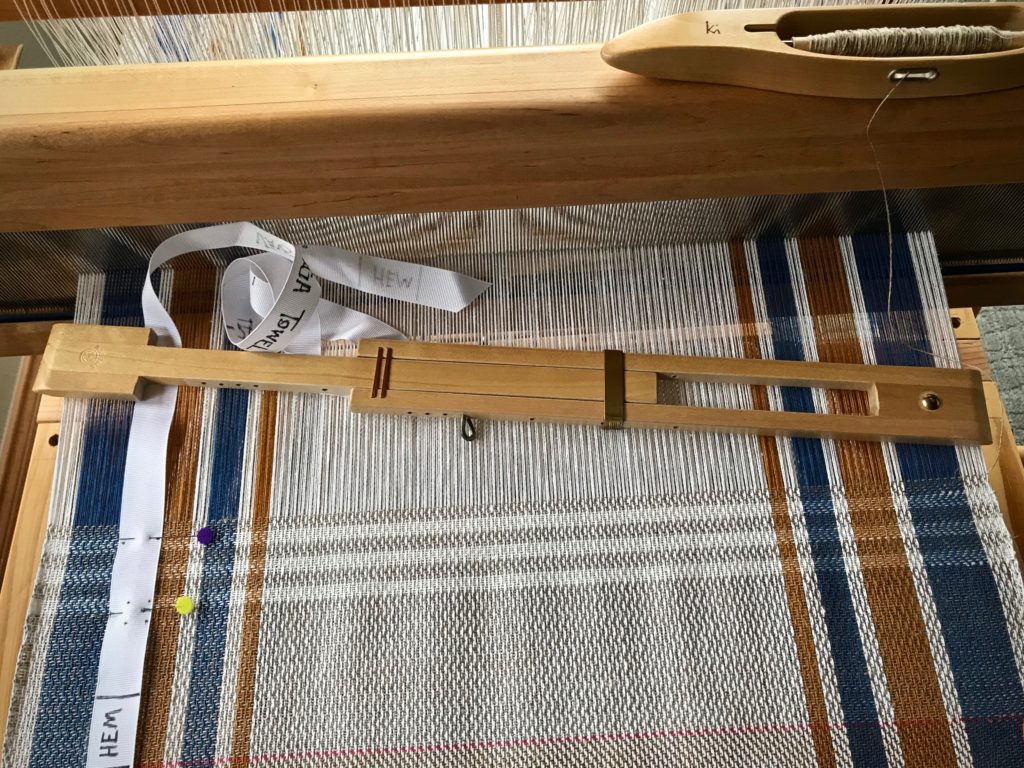 Straight twill, point twill, broken twill, and now "rick-rack." And after that, a couple towels in plain weave. Everyone who weaves this Vavstuga towel kit and follows the instructions will end up with the same six towels. True? Not necessarily. I like to step off the expected path. That is why I vary the weft and include some type of simple border design on each towel.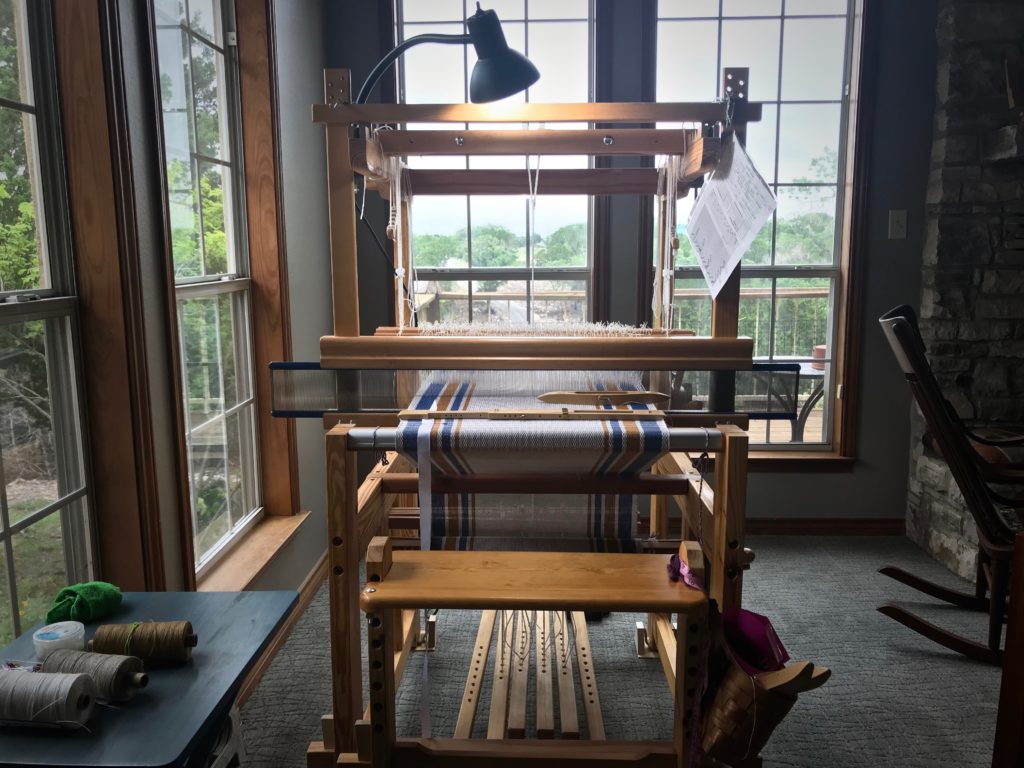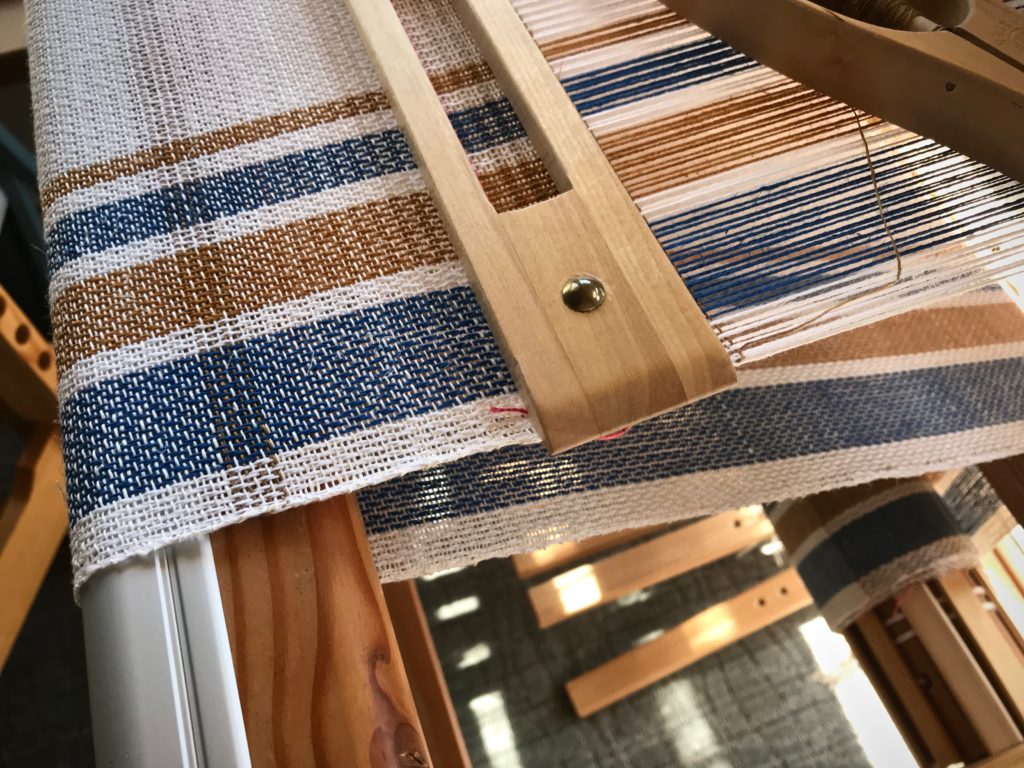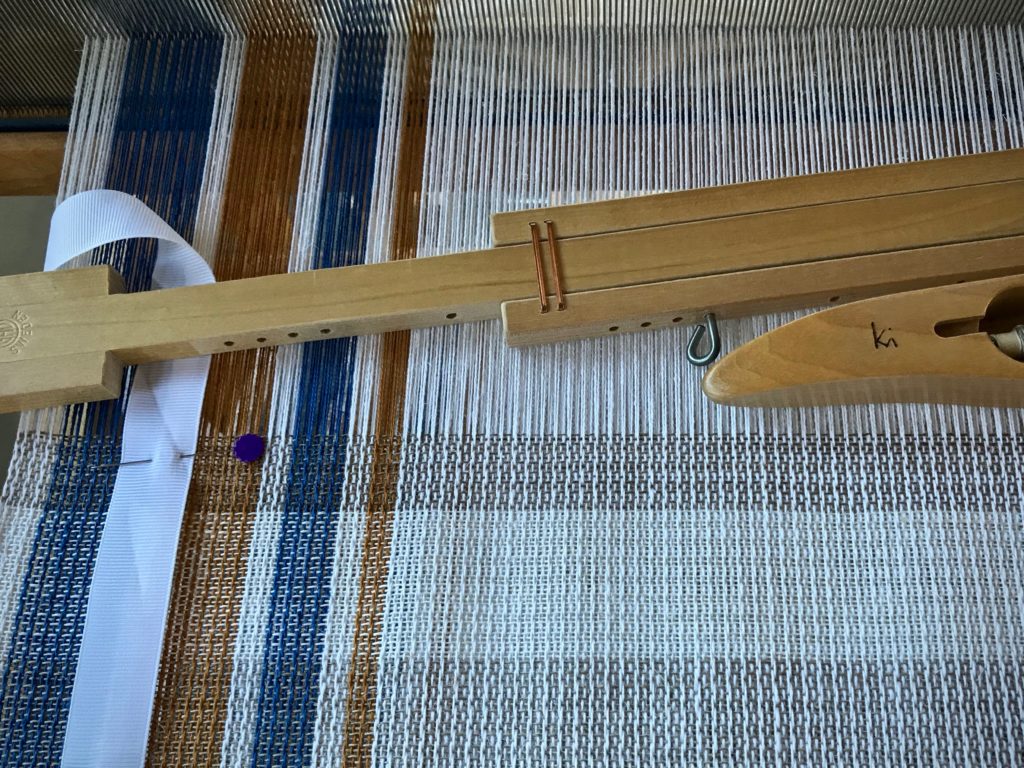 There is a wide path that is crowded with many people. It's the common and expected way of life. It's where you stay if you want to fit in with everyone else. But if you search for it, you'll find an uncommon path. It's narrow; and few find it. It's the path of life that is found in Jesus Christ. Stand in the narrow path. That is where your unique features will show up as border designs that set you apart as a cherished child of God.
May you be set apart.
Happy weaving,
Karen
---