Everything starts with an idea. And some of those ideas become tangible expressions of dreams come true. Who knew that a simple idea in 2012 would lead to a seven-year exploration of weaving through The Big Book of Weaving? (See Weaving through The Big Book.) Who knew that weaving on a drawloom in 2016 at Homestead Fiber Crafts would plant the idea of weaving on a drawloom of my own? (see Quiet Friday: Day at the Drawloom.) And who knew that an idea in 2013 to write about my weaving journey, calling it Warped for Good, would bring friends like you to come and enjoy the journey with me? For these things and so much more, I am truly grateful.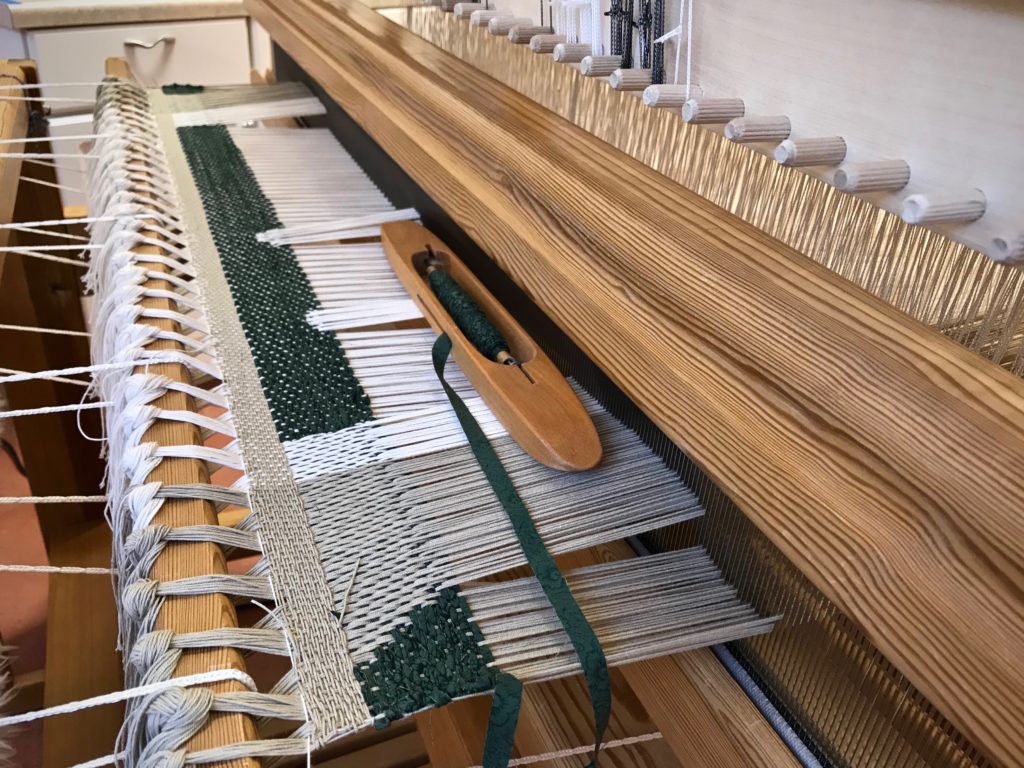 Your ideas are priceless. That's because you are priceless. You were made in God's image, with the ability to imagine wonderful intricacies through creative thinking. In fact, you began as God's idea. As we walk with him, we become the tangible expression of his dream come true.
Grab a cup of coffee or tea and sit here with me to reminisce over the past weaving year.
May this year bring your best ideas ever.
For you,
Karen
---
Doing something bold is a dramatic way to end the year. I have added 200 single-unit draw cords to the drawloom. The bold thing is that I am using lanyard clips. This changes the usual process of setting up the draw cords, so I'm making some of it up as I go.
First, I sleyed the cords through the single-unit reed (used for spacing the draw cords). Next, I put a one-inch lanyard clip on every lift heddle. Now, one at a time, in order, I attach a lift heddle to a pattern unit, and then clip the lift heddle to the draw cord. Repeat 200 times. (I picked up the clever tip about lanyard clips online from Su Butler, who has, admittedly, a different type of drawloom setup than what I have.)
When this drawloom rag rug project is finished, I should be able to unclip the draw cords from the pattern units, leave the draw cords in place on the loom, and start fresh for the next project. Progress through the new year will reveal whether this bold action is a good idea…or not.
Journey in Pictures: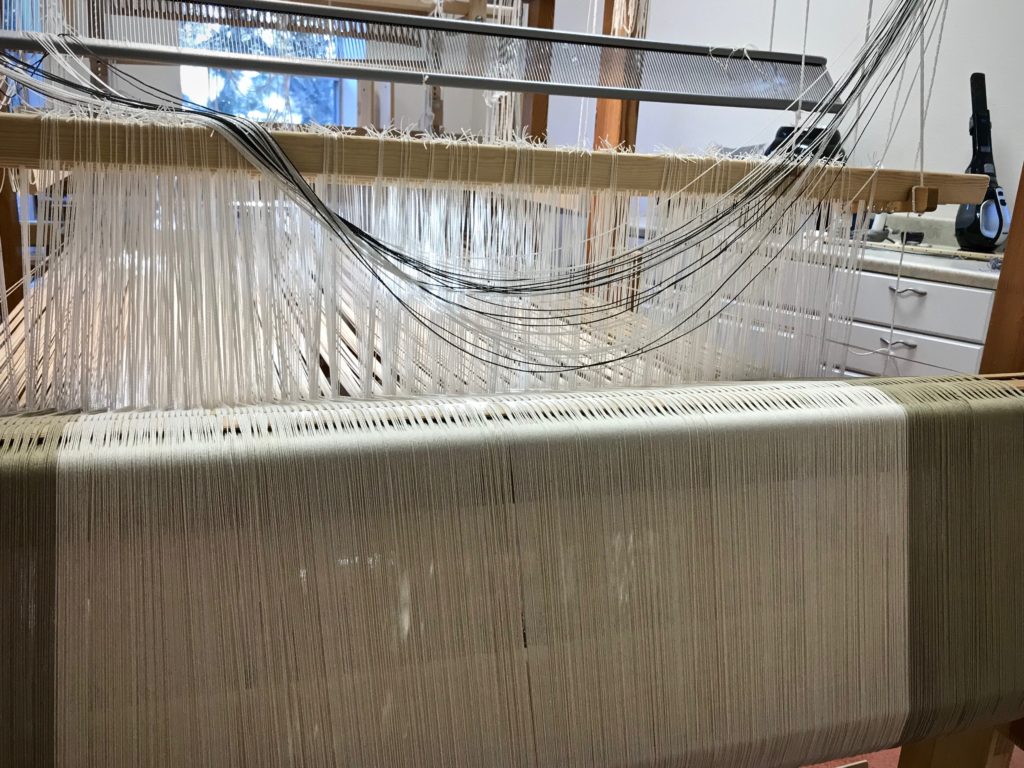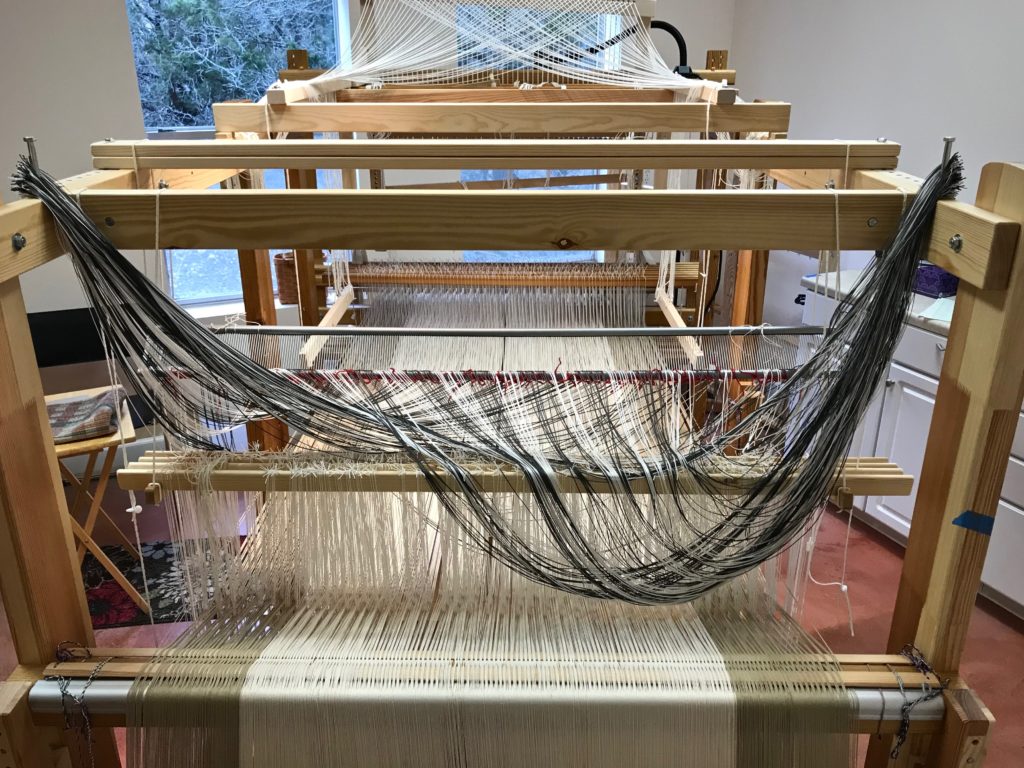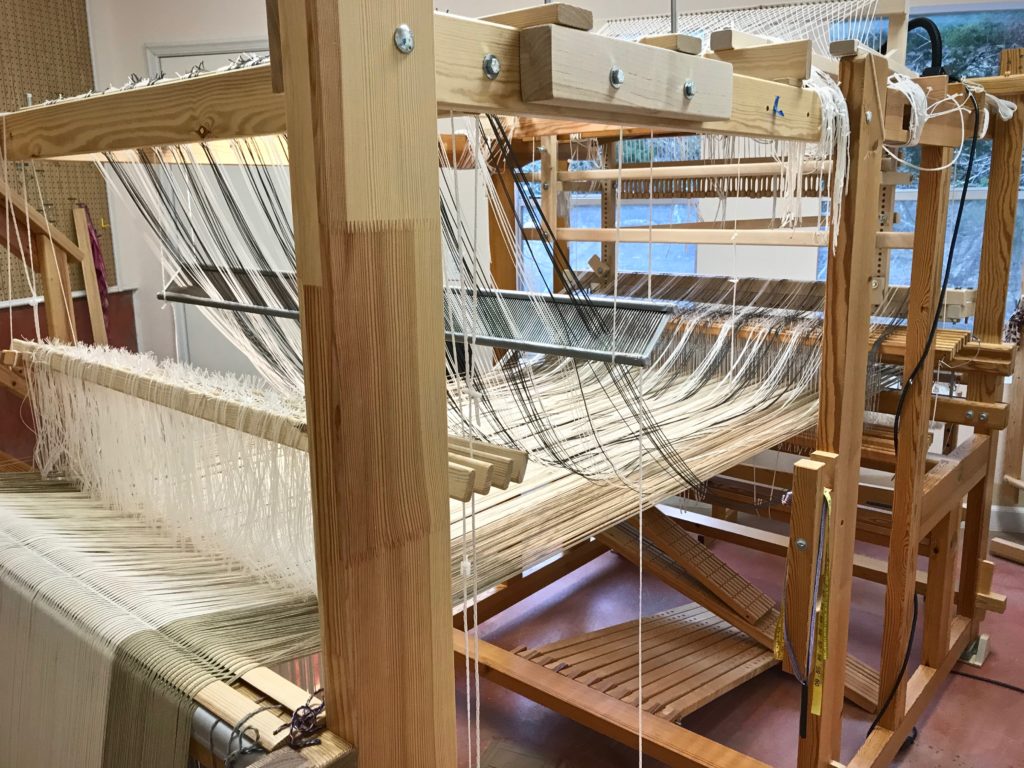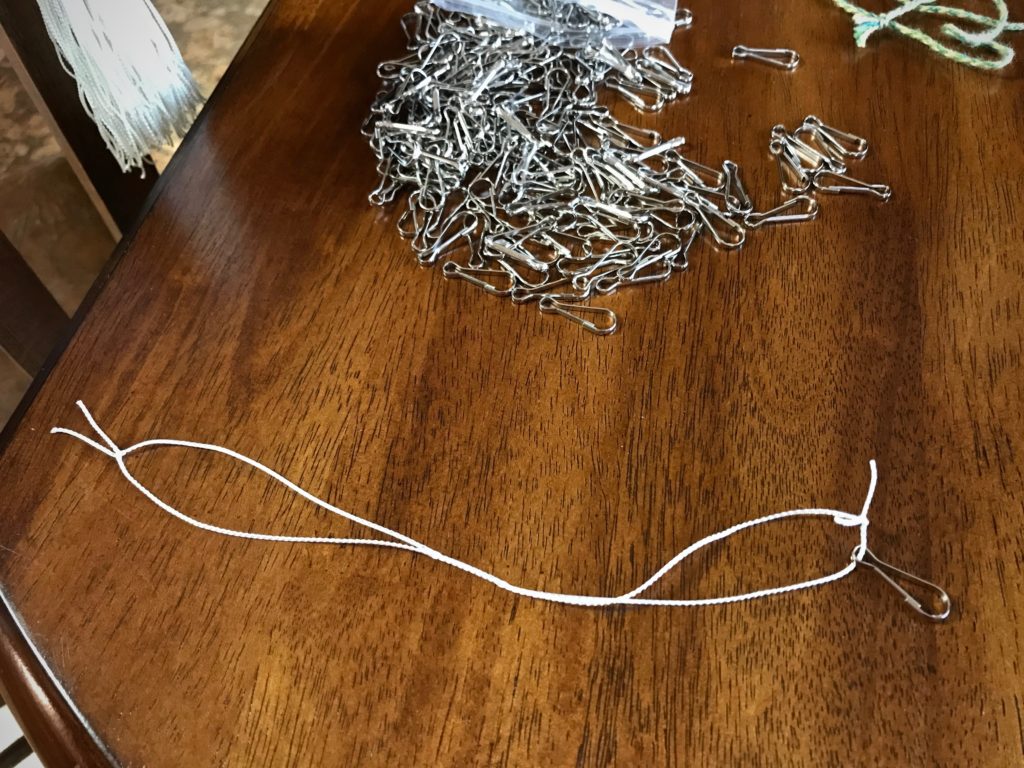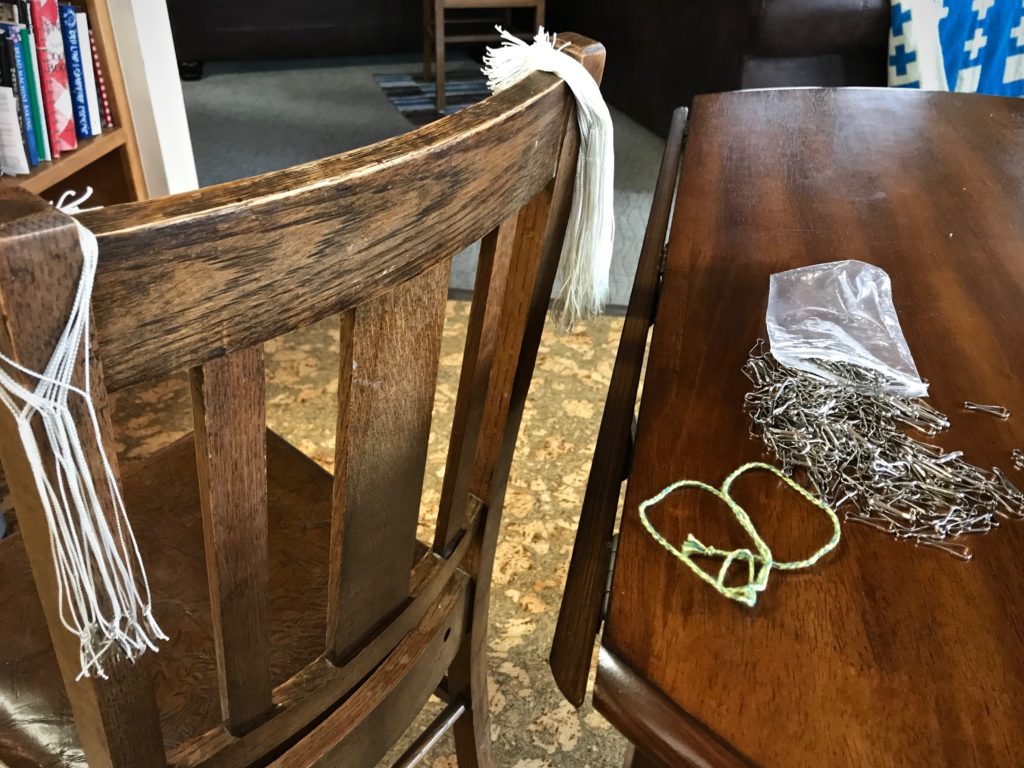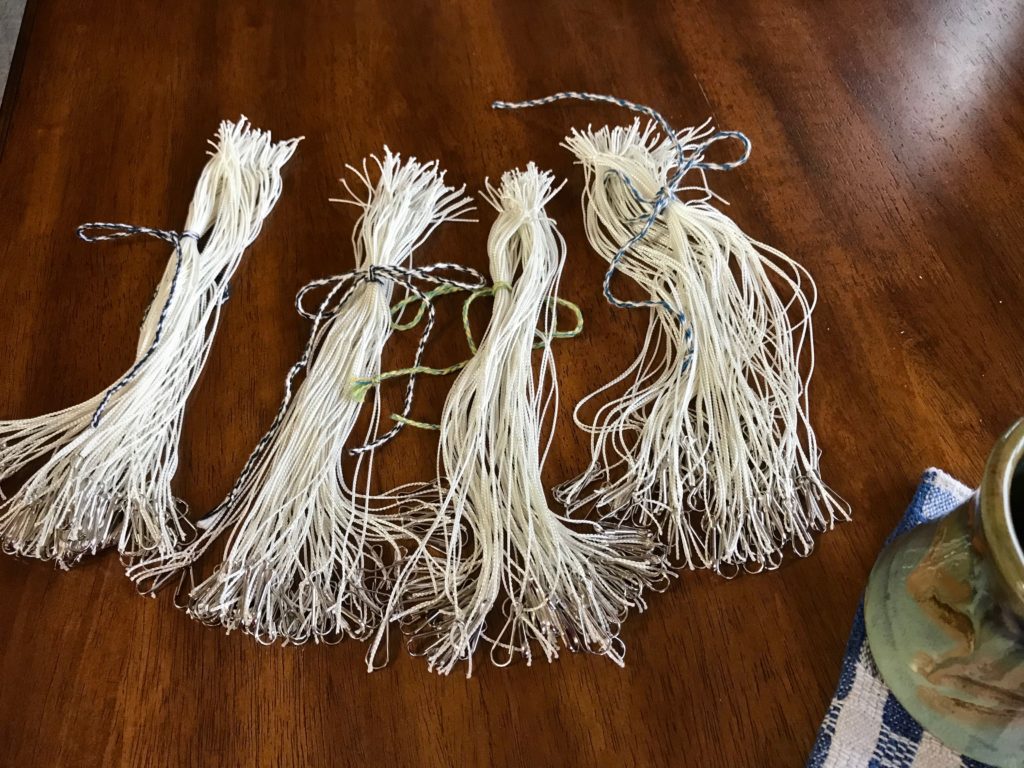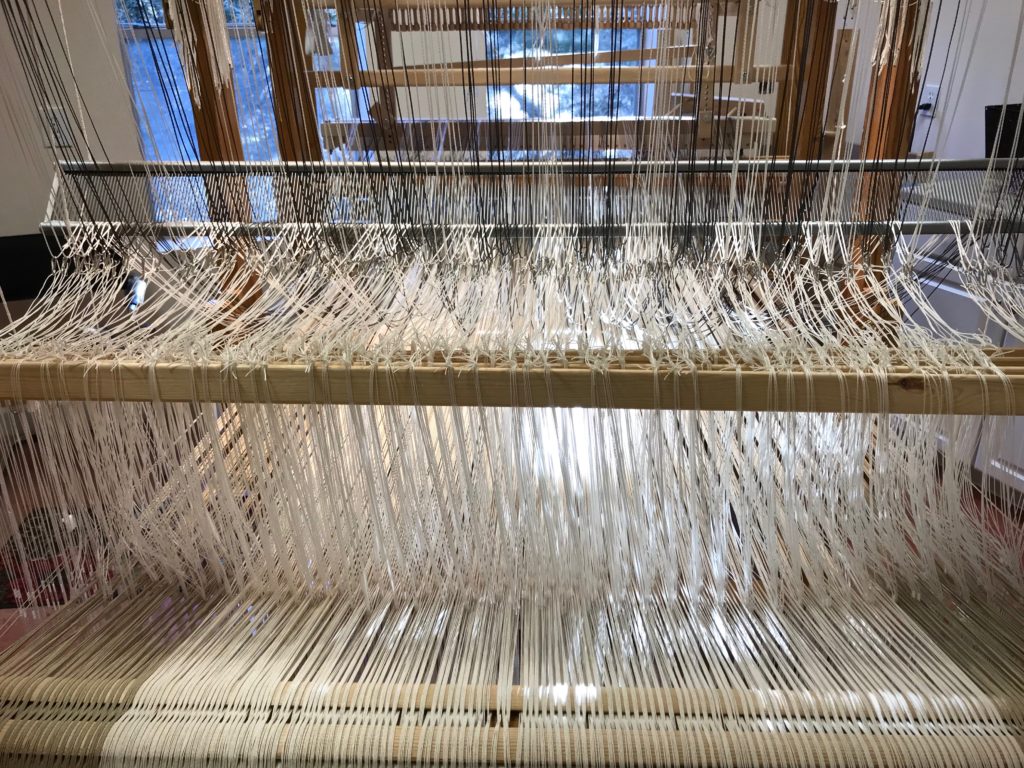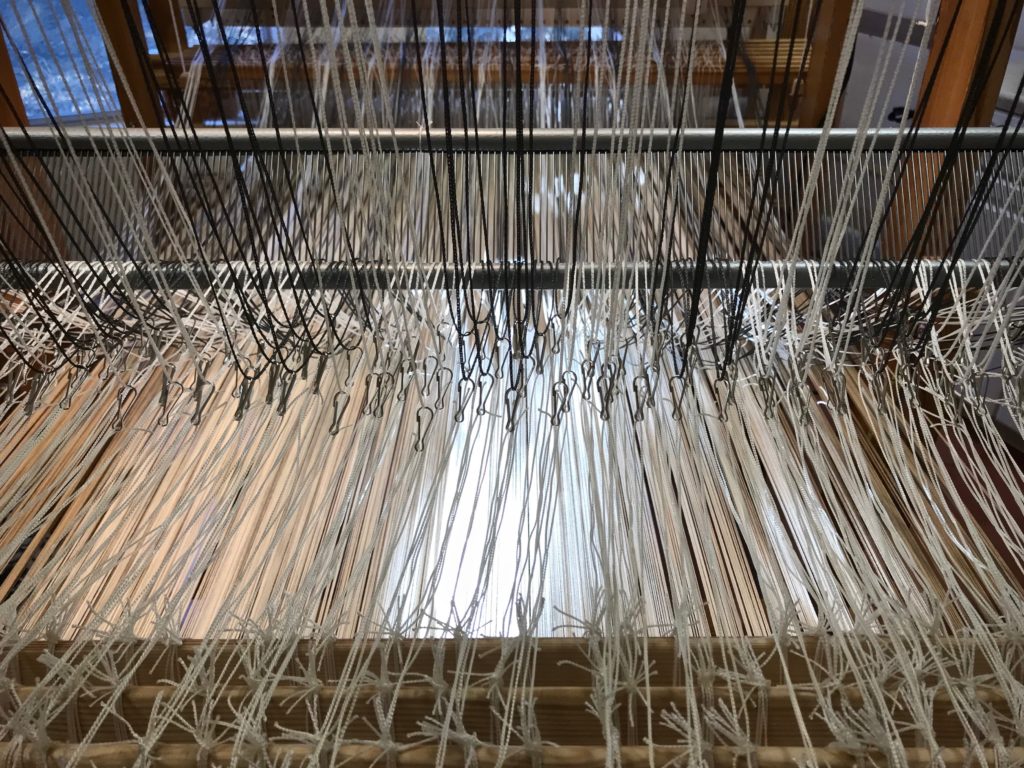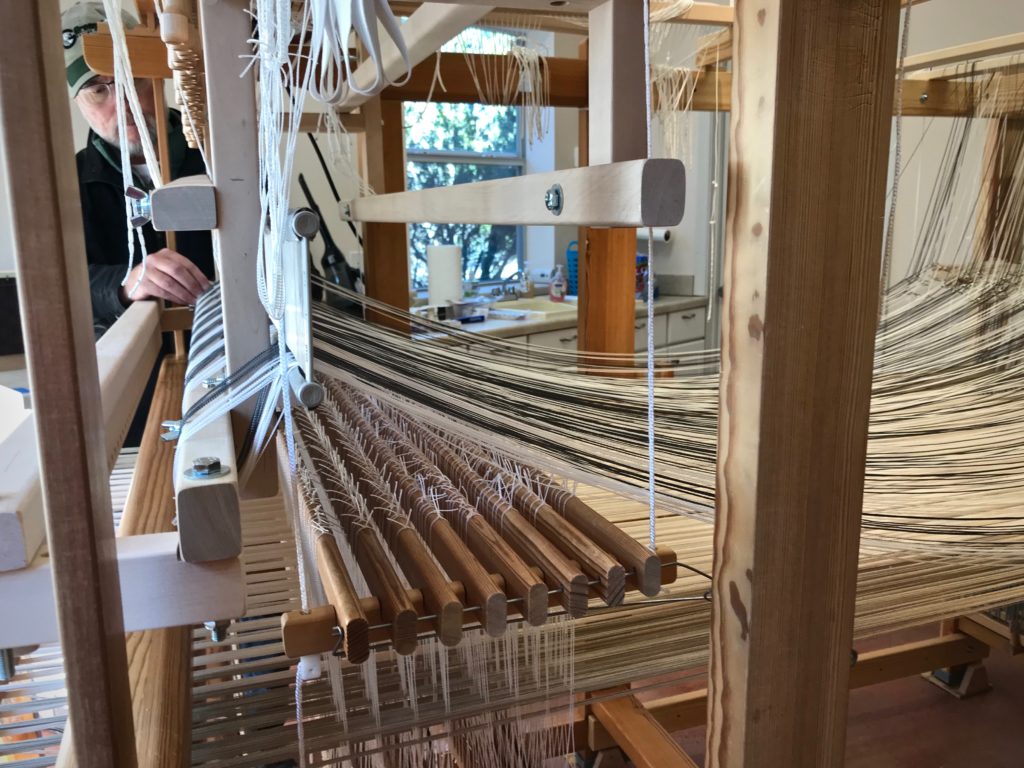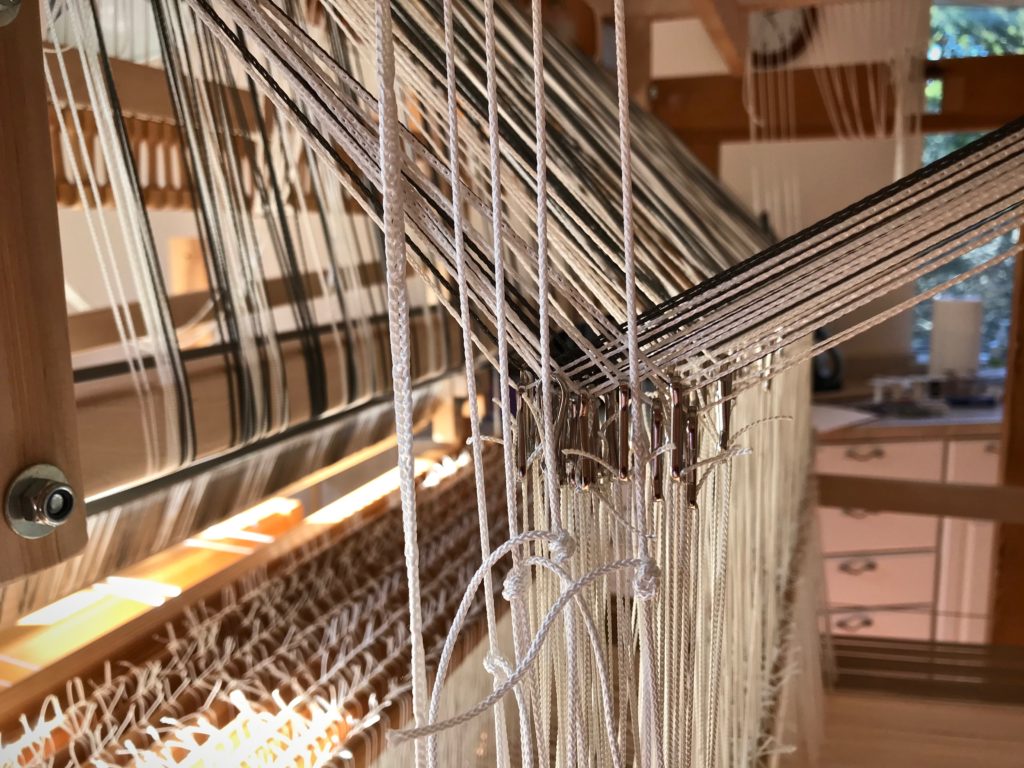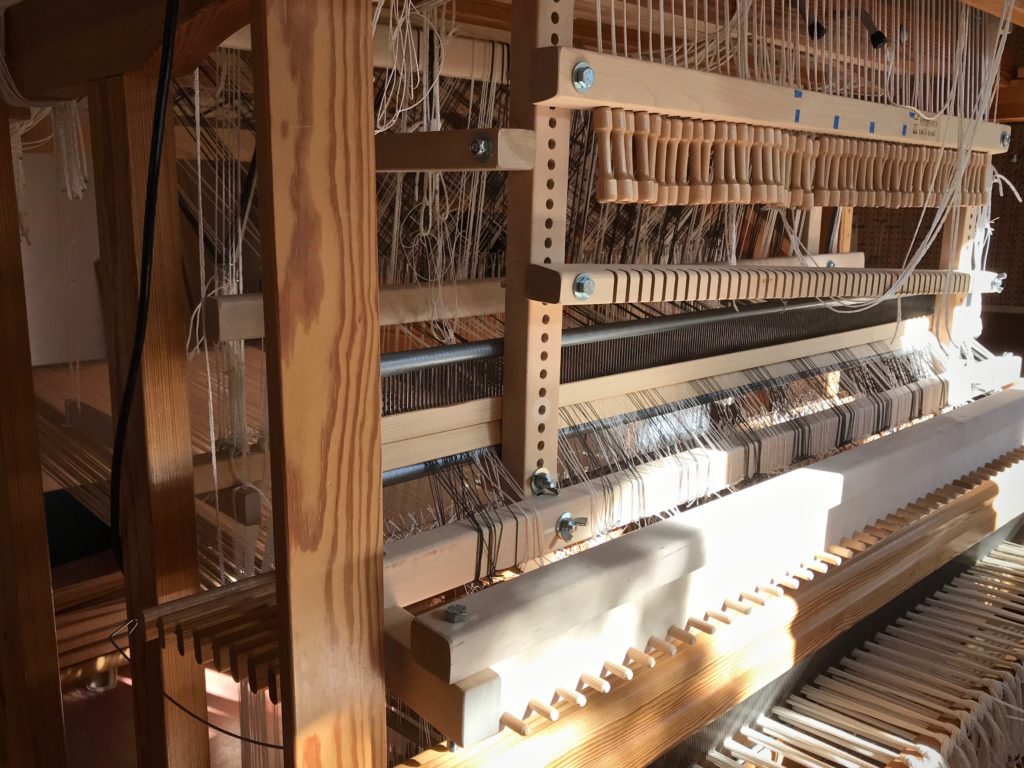 May you take a bold step into the new year.
In with the new,
Karen
---
---
---
My first drawloom warp used ten pattern shafts, which was plenty. I have now installed the cords and draw handles for all fifty pattern shafts, so the sky's the limit! (See Process Review: First Drawloom Warp)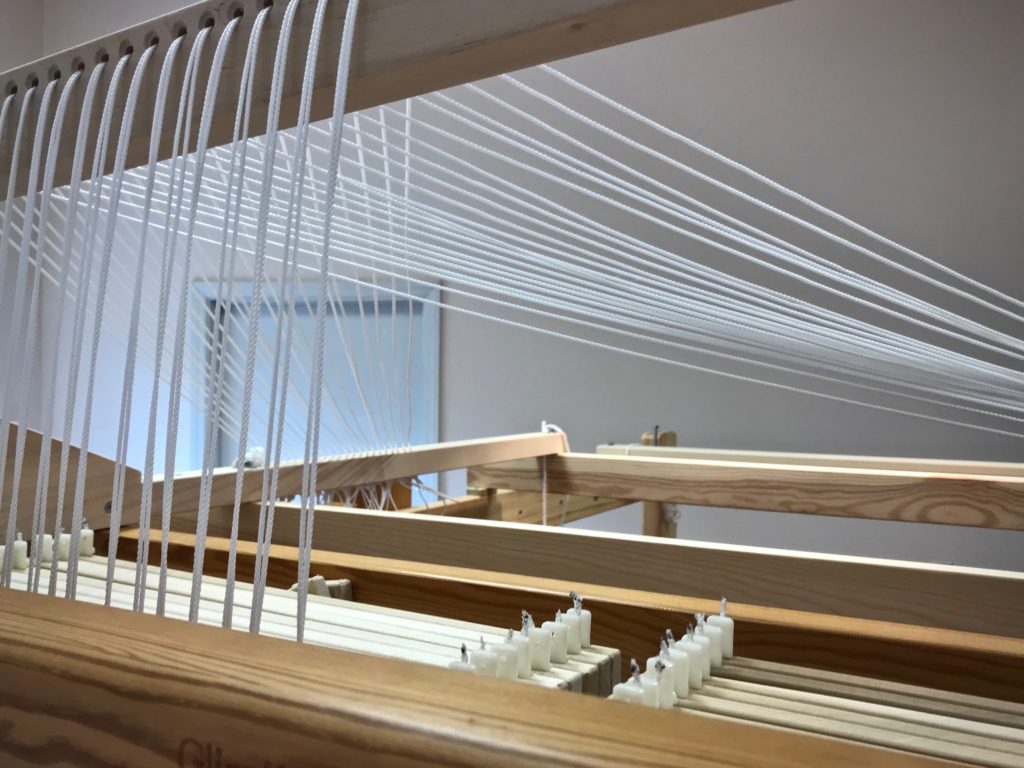 Adding all these draw cords and handles is a big job. It involves a cord threader and scissors and time—reaching, going back and forth, measuring, cutting, tying. Over and over. It's not hard, but it seems endless. Yet for some strange reason this job is entirely enjoyable. I feel like an architect and builder, a dreamer and investor. It's incredible to step back and see the structure that this effort has produced. And this is merely the set up. Can you imagine the weaving prospects?!
This is how we build good structures in our lives. Intentional, persistent, focused. Listen well. Over and over. The way we speak makes a difference in the way we listen. When we speak with grace, seasoned for the hearer, we ready ourselves to listen. Our cord threader is our unselfish attentiveness to pull someone else's thoughts and questions toward our understanding. With this beautiful structure we are ready for anything. Accomplished through the grace of God, the sky's the limit!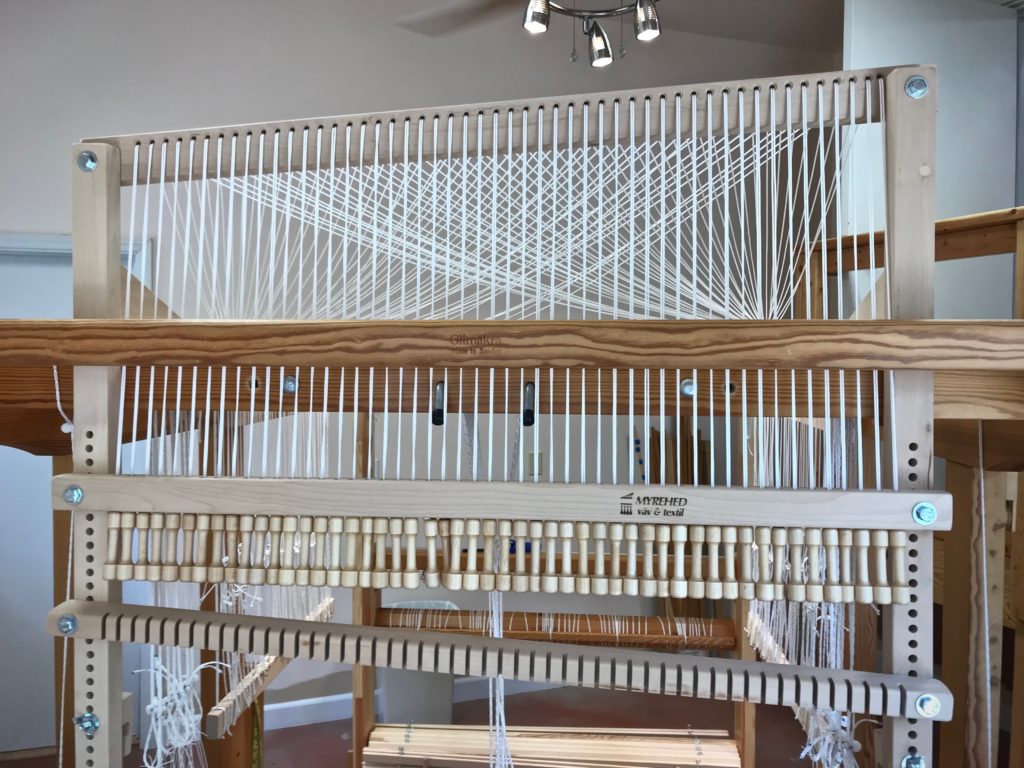 May your words be seasoned with grace.
Getting ready,
Karen
---