You could say I finished these scarves too late. Winter in Texas has come and gone. But I prefer to think of it as considerably early. When cool weather comes back around in a few months, I'll be ready. I began with the draft for the lovely Stardust scarf, designed by Mona Nielsen, published in Happy Weaving, from VävMagasinet, p.74. I simply substituted the yarn and colors in the book with what I had on hand.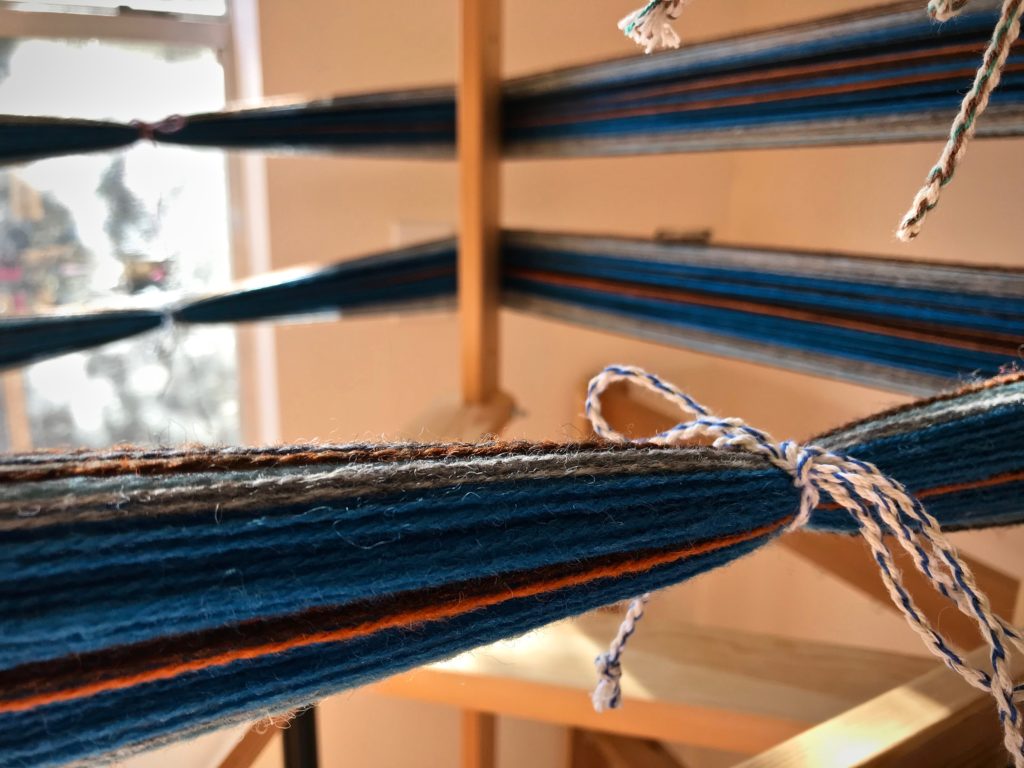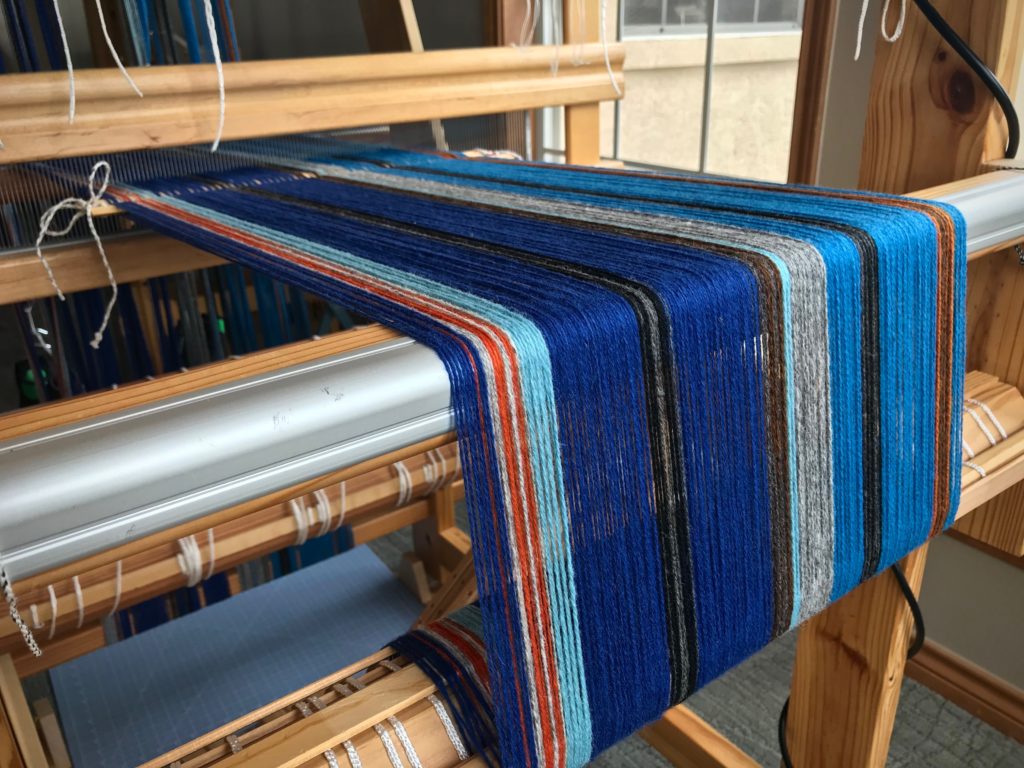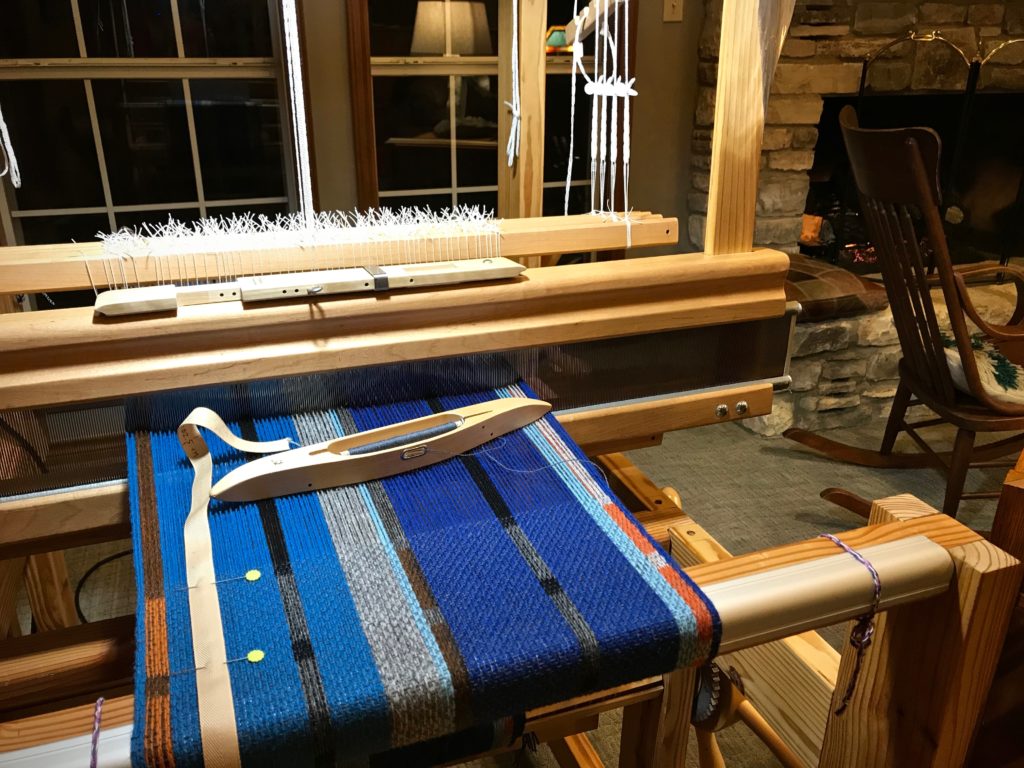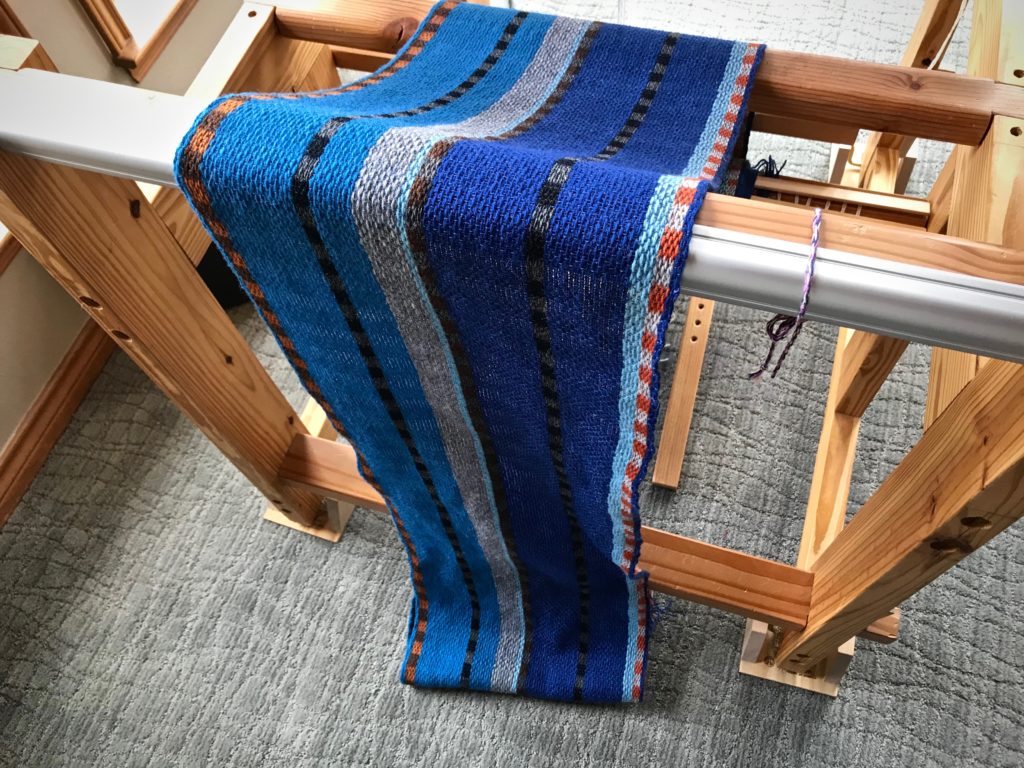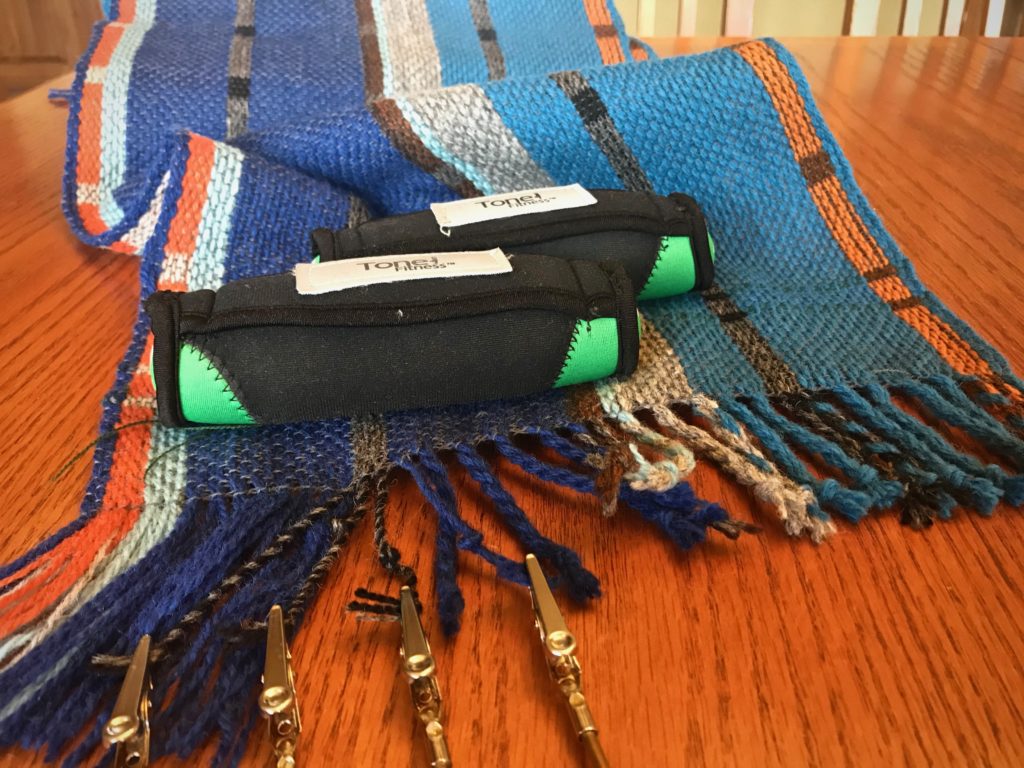 The scarves are delightful, but the icing on the cake is the addition of fluffy, furry pompoms, an embellishment with youthful flair. And that is exactly what I will put on at the first sign of autumn chill.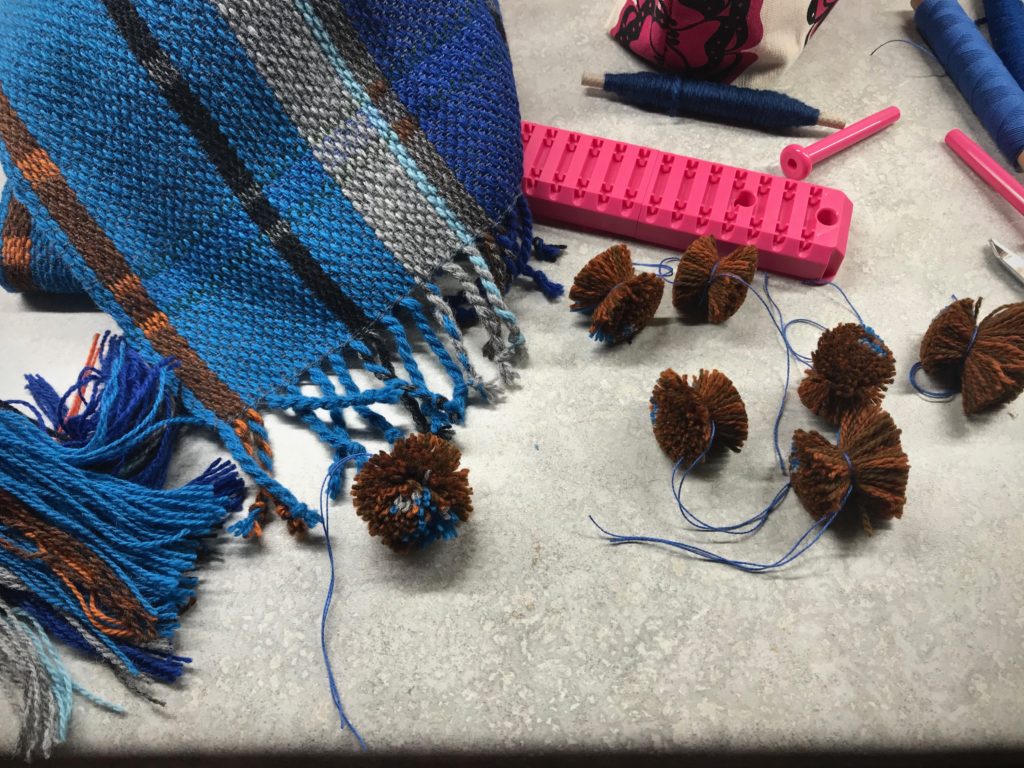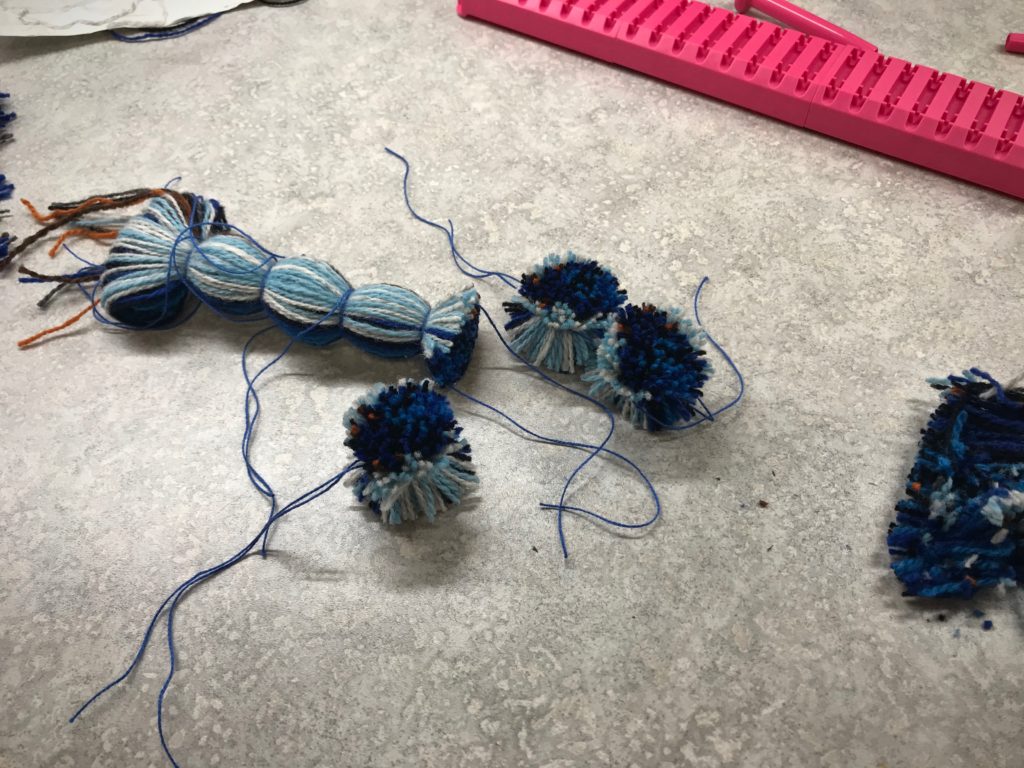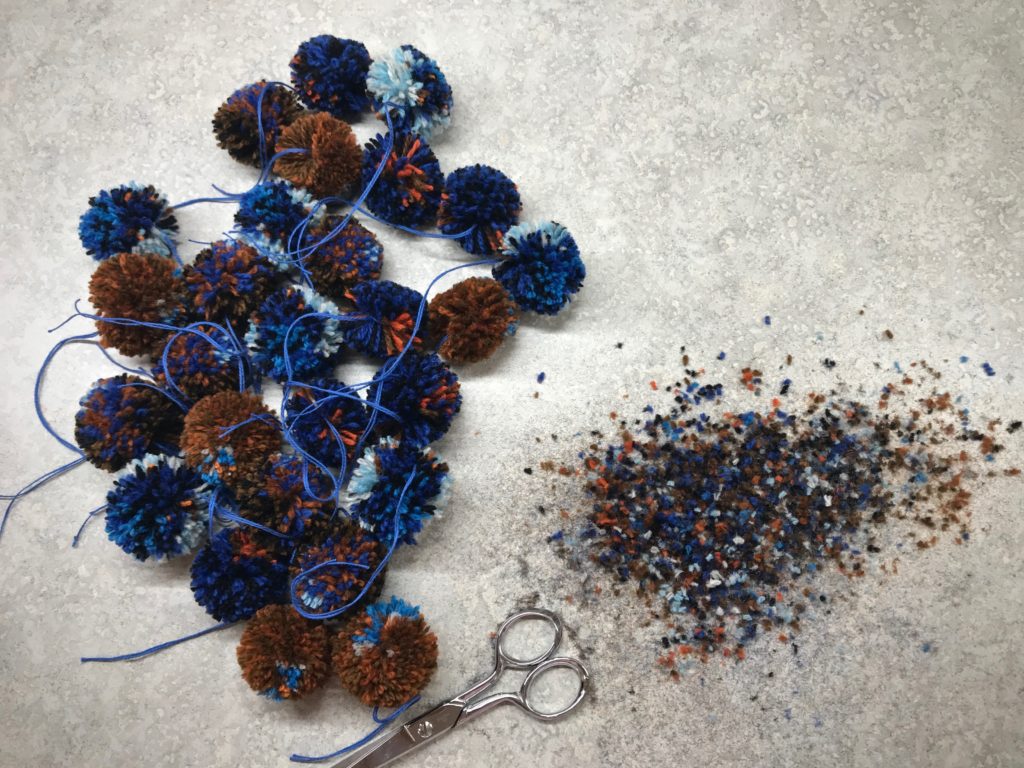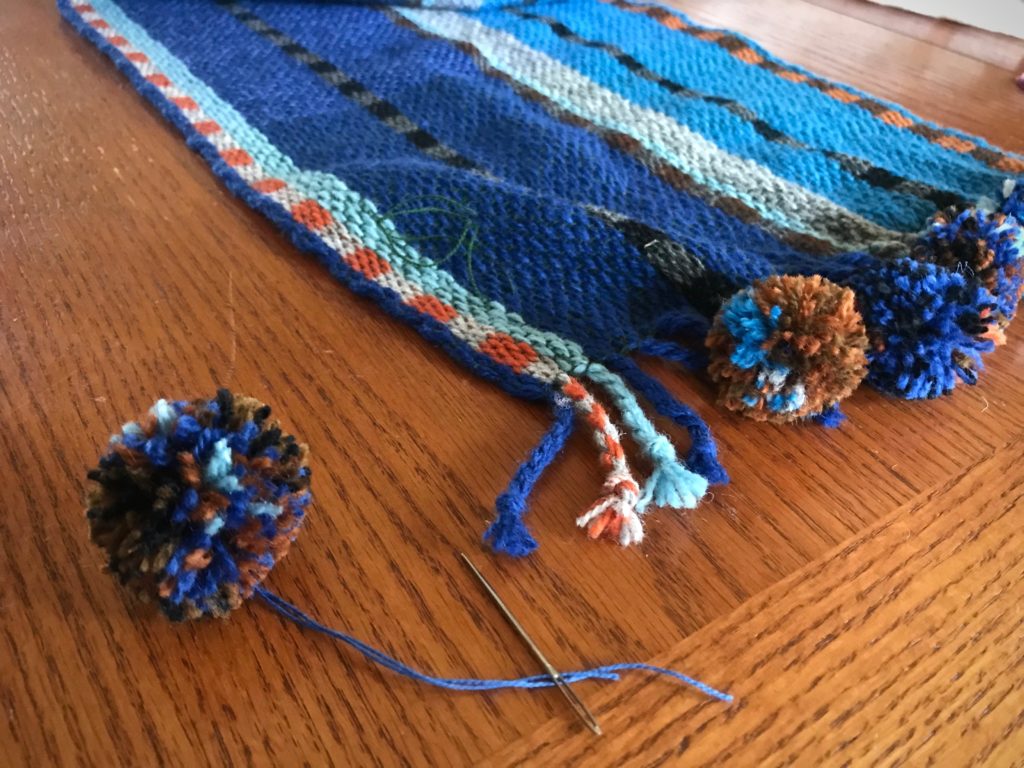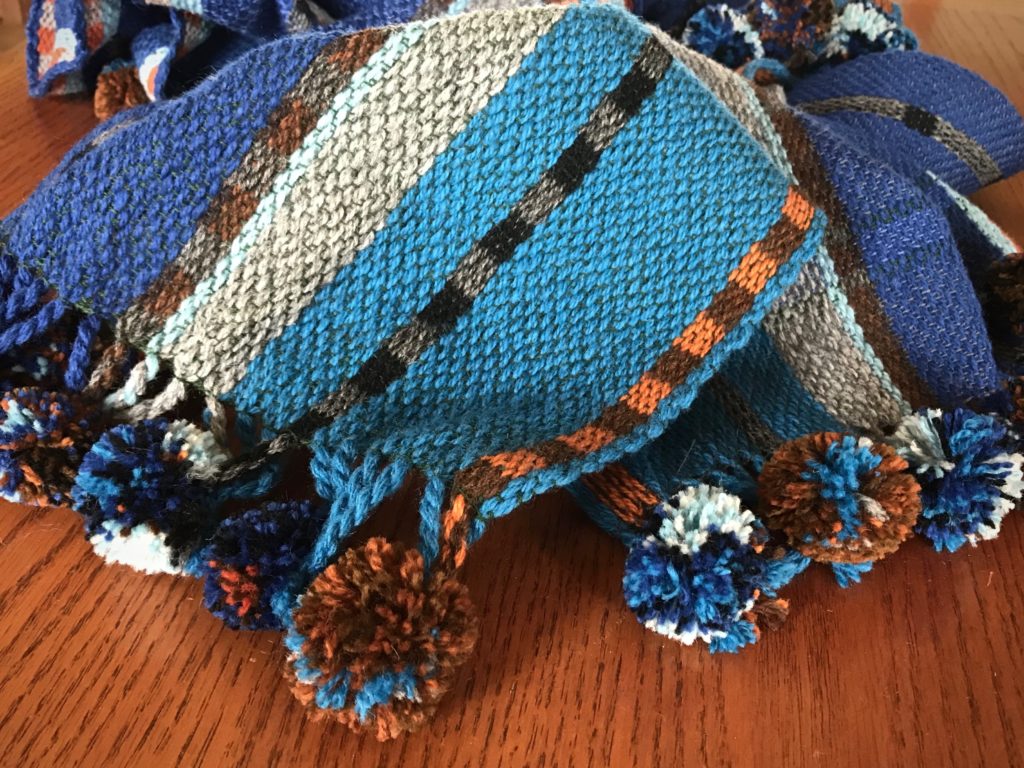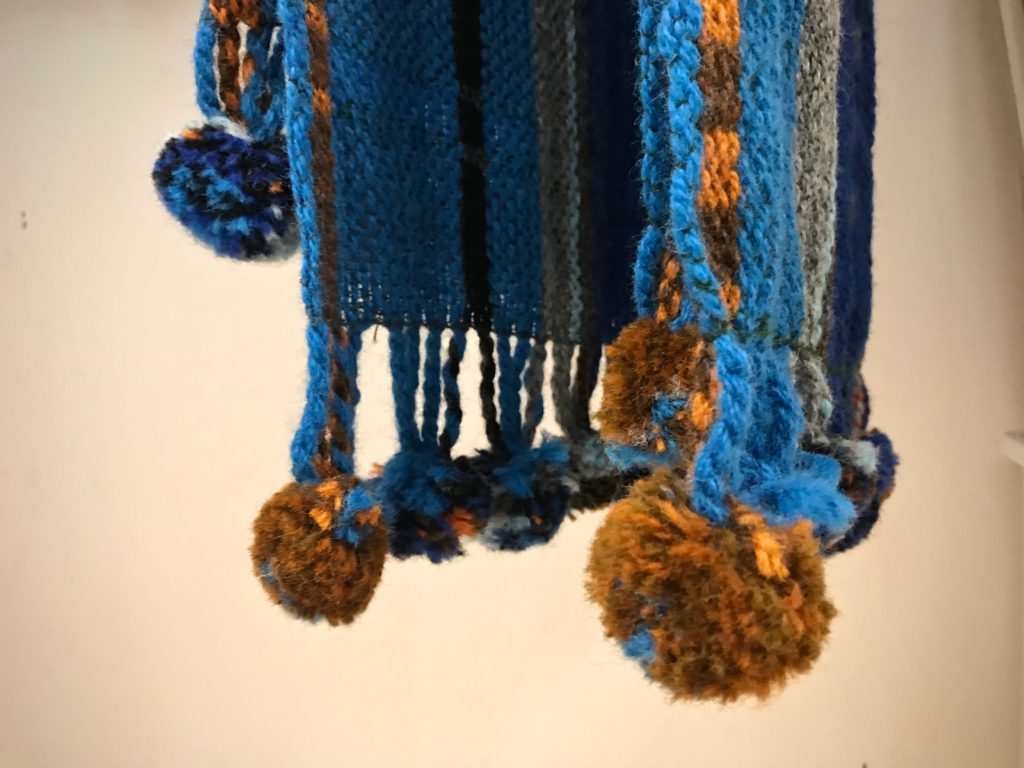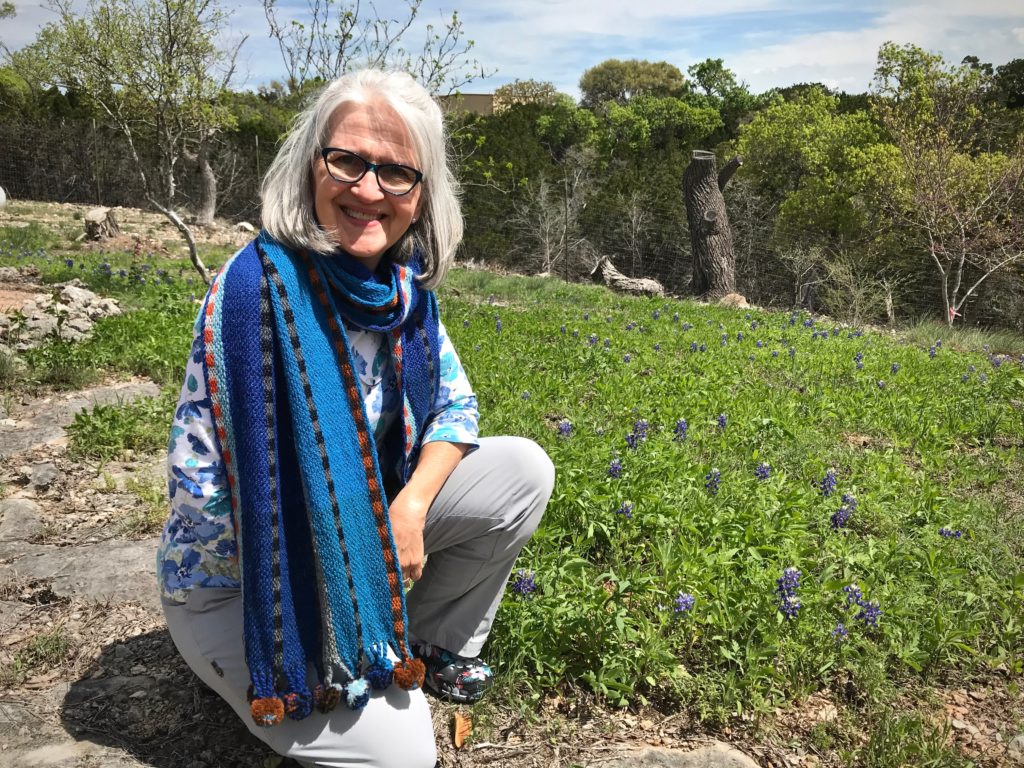 Some things are certain. The sun will rise tomorrow. The seasons will follow their schedule. The faithfulness of the Lord our God will never end.
May you dress in youthful flair.
Warmly,
Karen
---
Is this going to work? Yes, I think so. I am testing things out. So far, so good. Can I follow the cartoon? Yes. Do I have a good way to hold the cartoon in place? Yes. And to put the color and value key where I can see it? Yes. Do I have enough yarn in each of the colors, values, and thicknesses that I need? No. I see some gaps, especially in the mid-to-dark value range. I am ordering more yarn today. Is four-shaft tapestry going to be as delightful an experience as I've long hoped? Most probably, yes! Word of the day: Yes!
Words. I am affected by words—spoken by others, and spoken from my own mouth. Grace in our words can be an invitation of kindness and relief to someone who is testing our framework. When Christ's words dwell in us, the richness of his words affect our being. And then, our words of yes and no are grace-filled bearers of hope.
May you see hope on your horizon.
With hope,
Karen
---