I warped the drawloom with gray 6/2 Tuna wool several months ago with the goal to make fabric for a reversible vest. The beautiful drawloom fabric turned into dreamy garment-worthy fabric after washing! (See Process Review: Drawloom Jewels)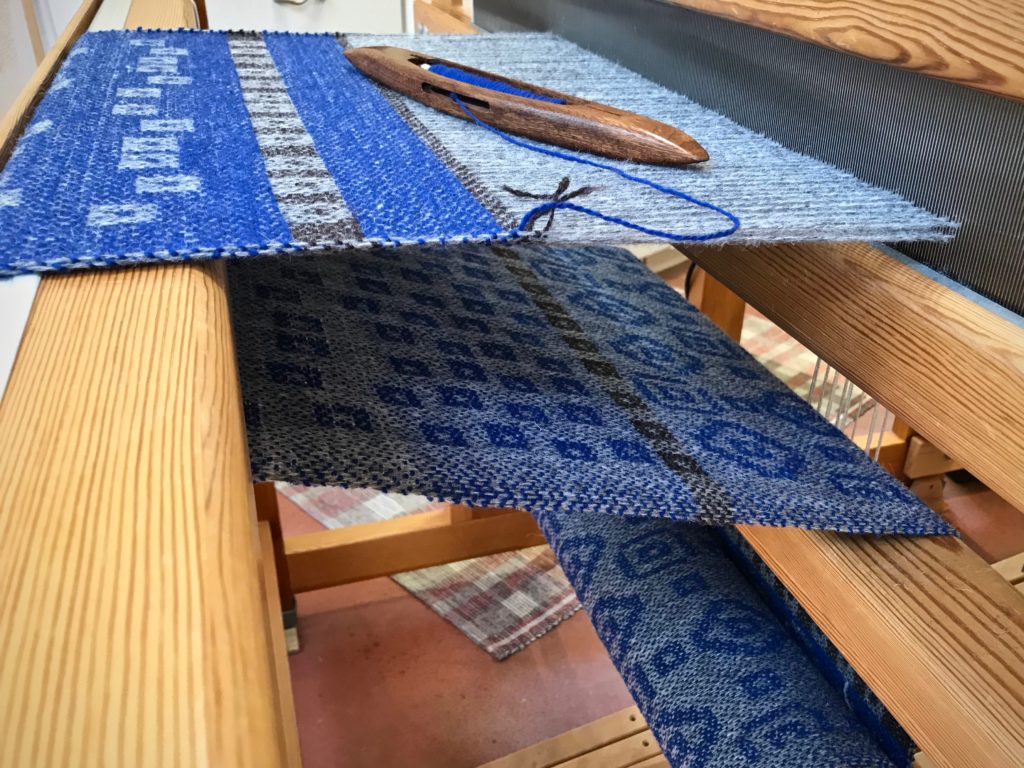 And then I hit two huge hurdles.
Hurdle 1. Fit.
In order to cut into handwoven drawloom fabric, I need assurance that the end result will fit me. My sewing assistant helped me refine a commercial pattern.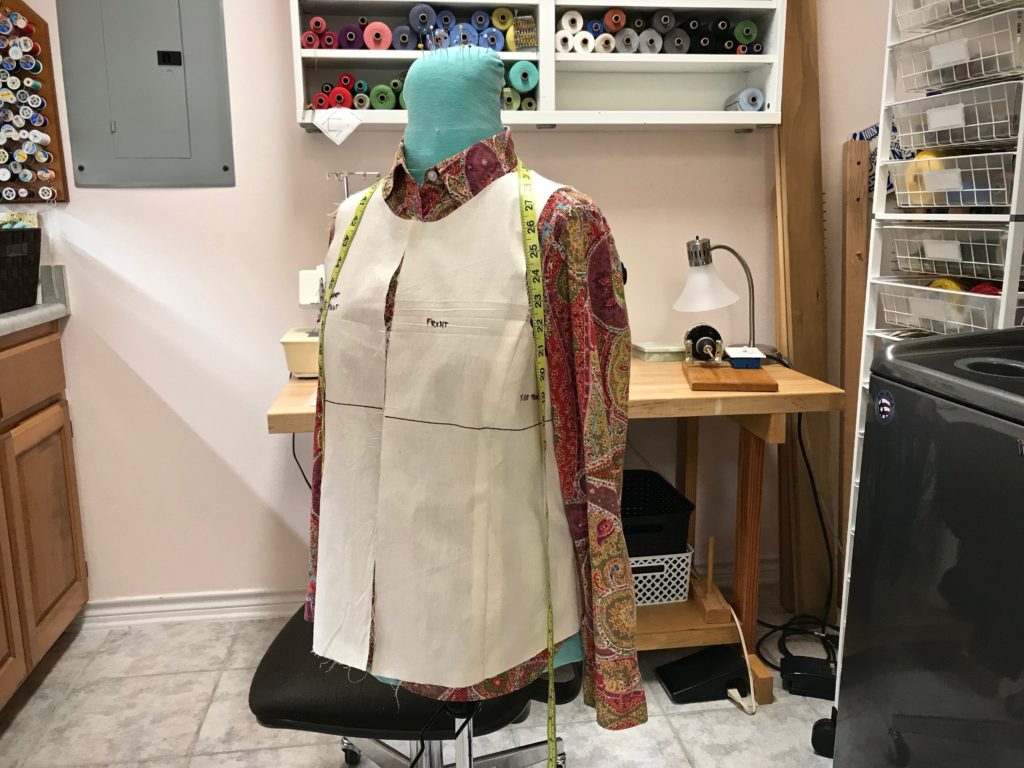 After umpteen muslins and two or three mock-ups, I finally got the fit I was after. Confidence to cut!
Hurdle 2. Garment Construction Uncertainties.
Do some detail studies, my dear friend Elisabeth said to me. Her advice got me over the insecurity hurdle. A detail study is making a small sample to test a hypothesis or answer a question. I made a list of everything I wanted to know about constructing a vest from this type of handwoven wool fabric. And then, using some of the extra fabric from the sampling at the beginning of the warp, I did a detail study for each point on the list. Twelve detail studies in all.
(If you are interested in seeing my complete list of 12 detail studies for this project, click HERE to send me an email and ask for my "Detail studies".)
Here are a few examples of my findings:
Zigzag before or after cutting? // Zigzag before cutting, stitch width 3, stitch length 2 1/2
Lapped seams? 3/8", 1/2", 5/8"? // Yes, lapped seams, overlap 1/2", stitch basted line to guide placement
Neck and armhole curves – staystitch with hand running stitches or machine stitching? 1 row or 2? // Hand running stitches, 2 rows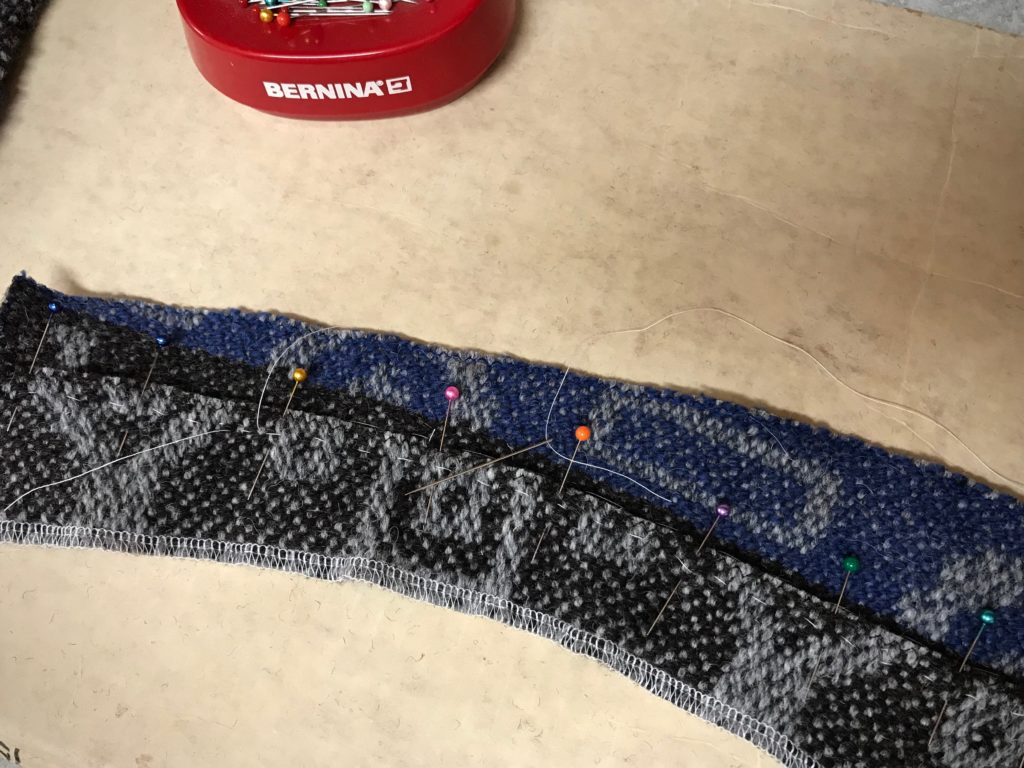 From the results of the detail studies I was able to compile a step-by-step garment construction plan. Confidence to sew!
Follow my process pictures of the garment construction to see the results: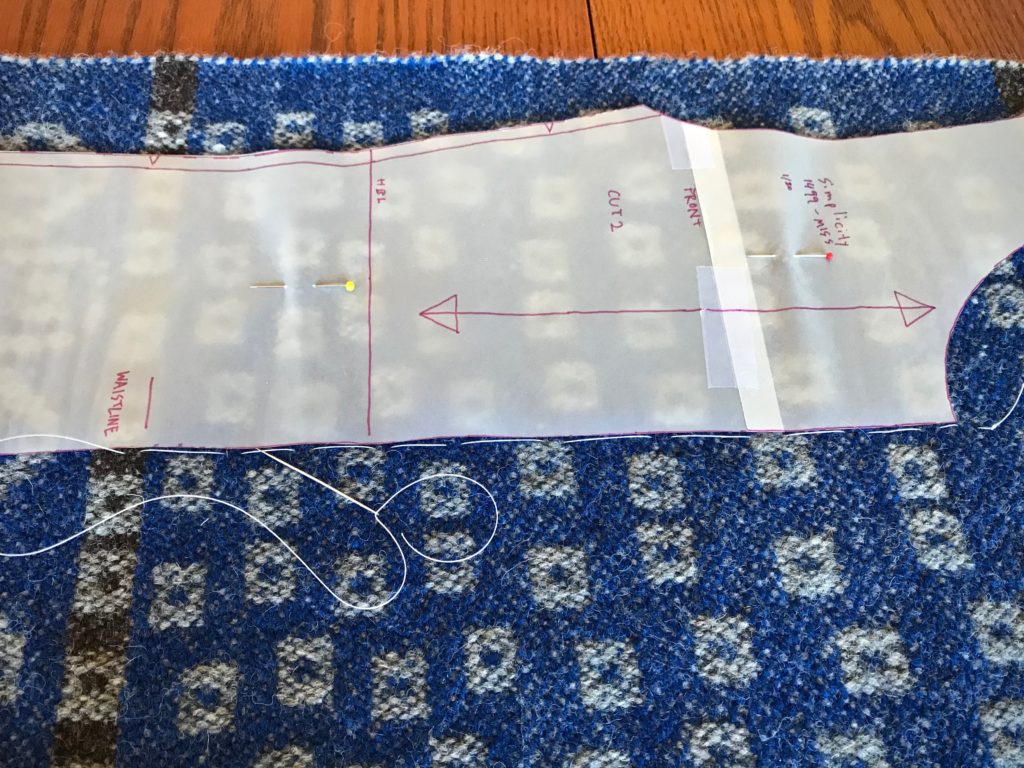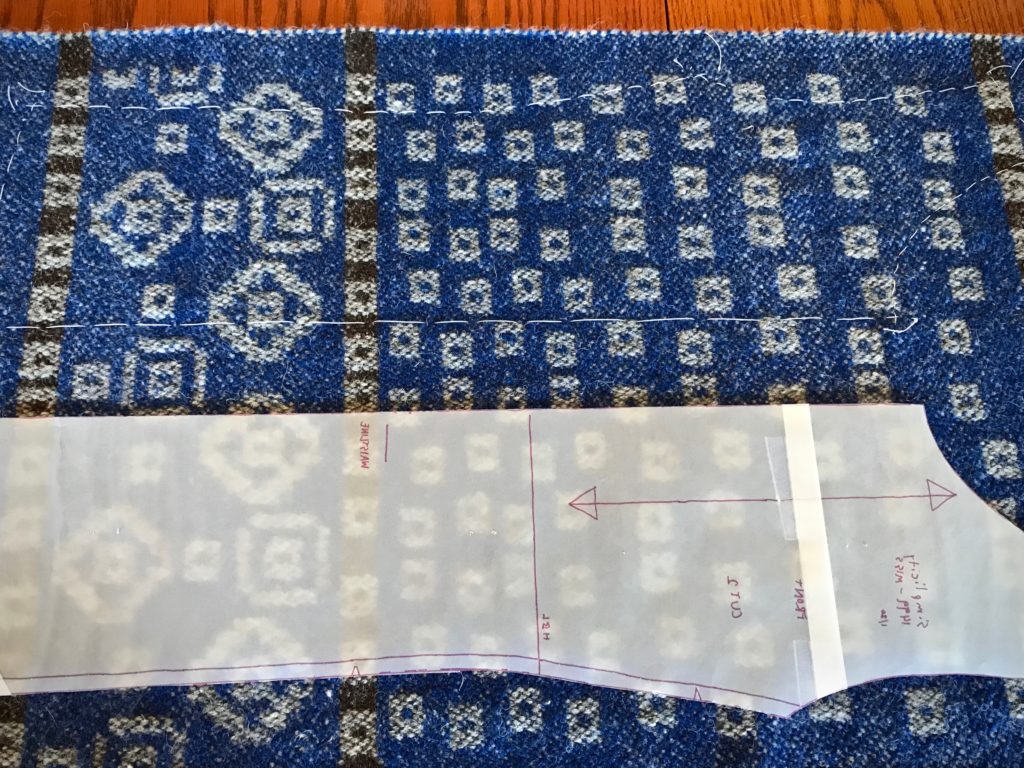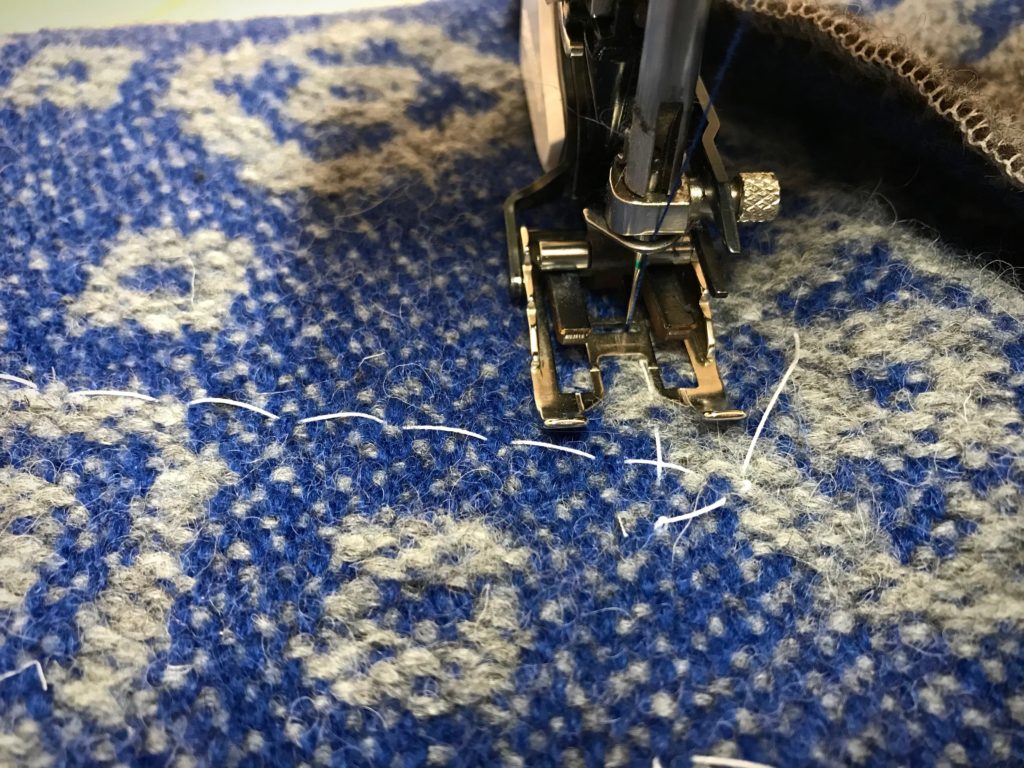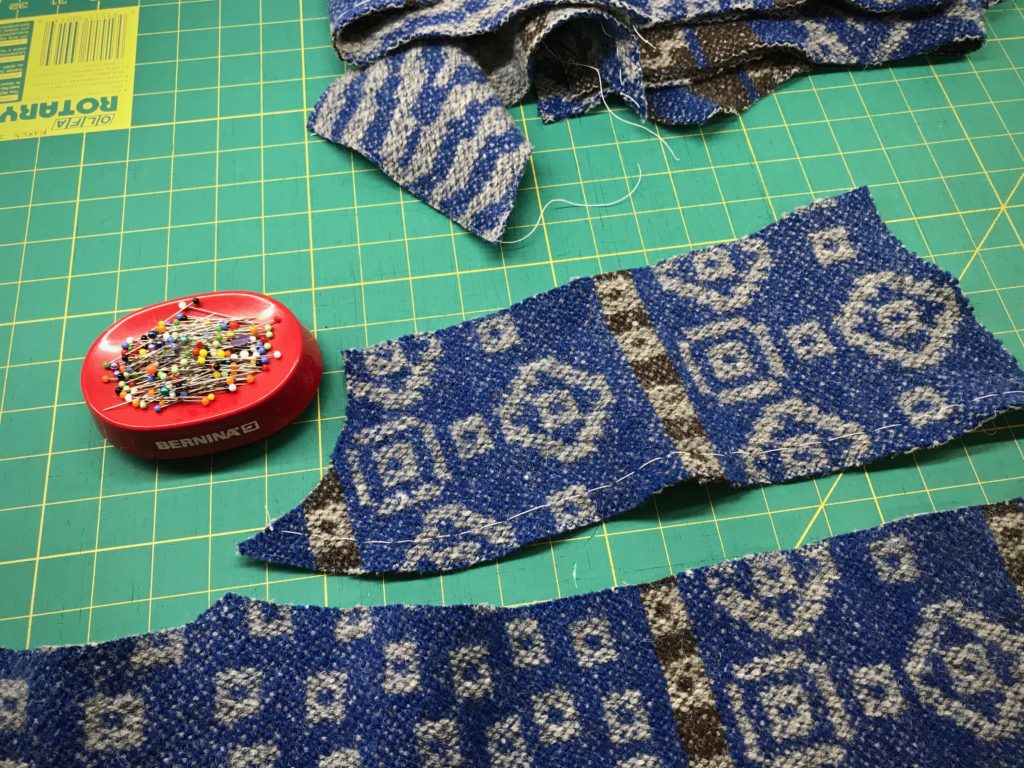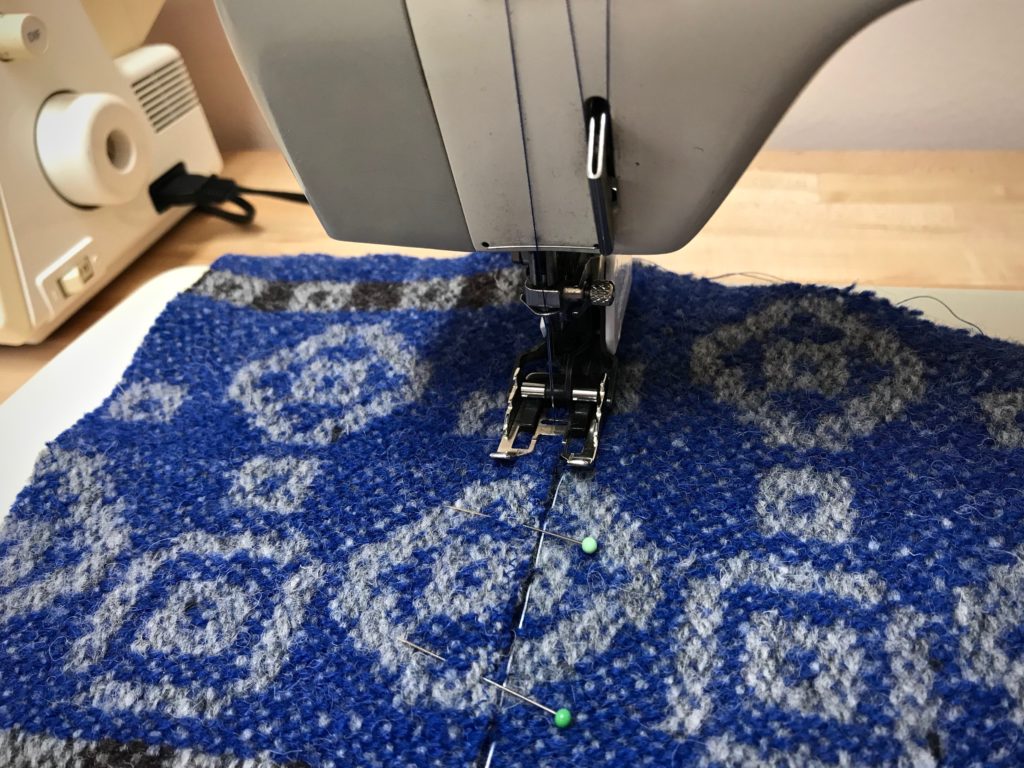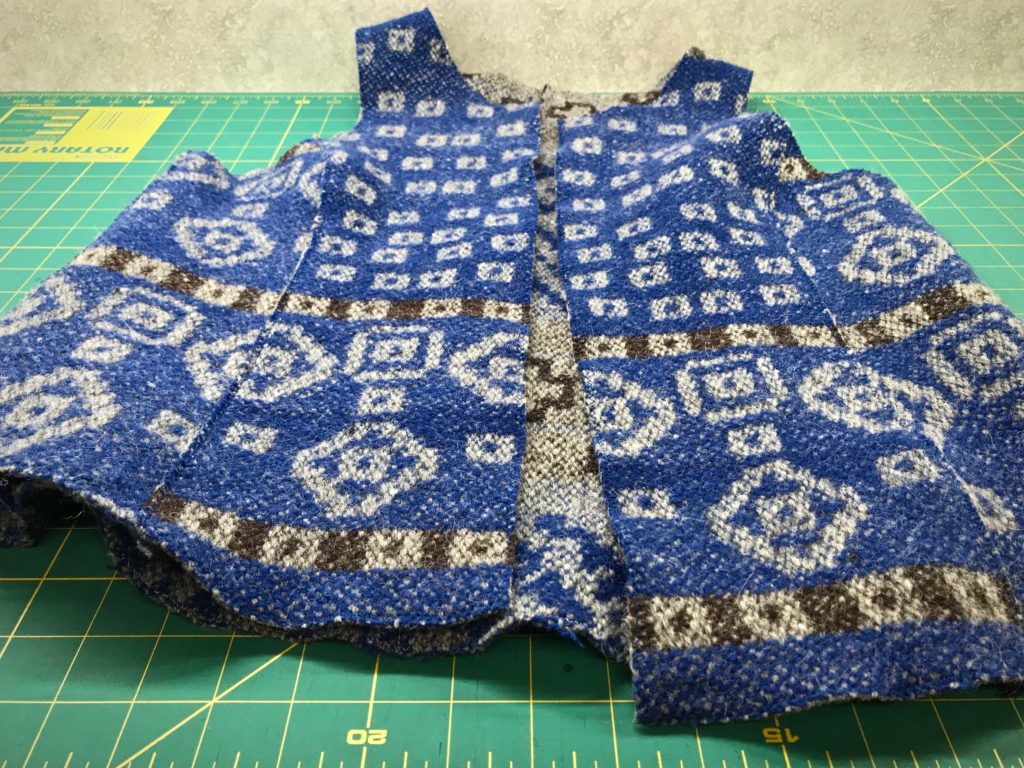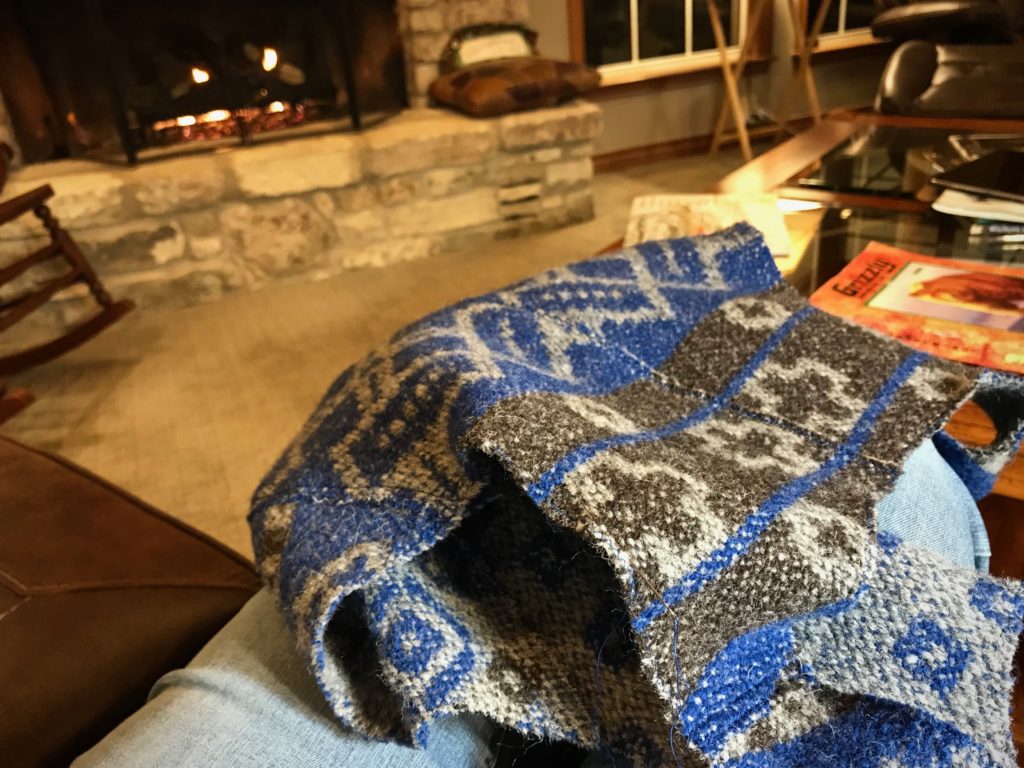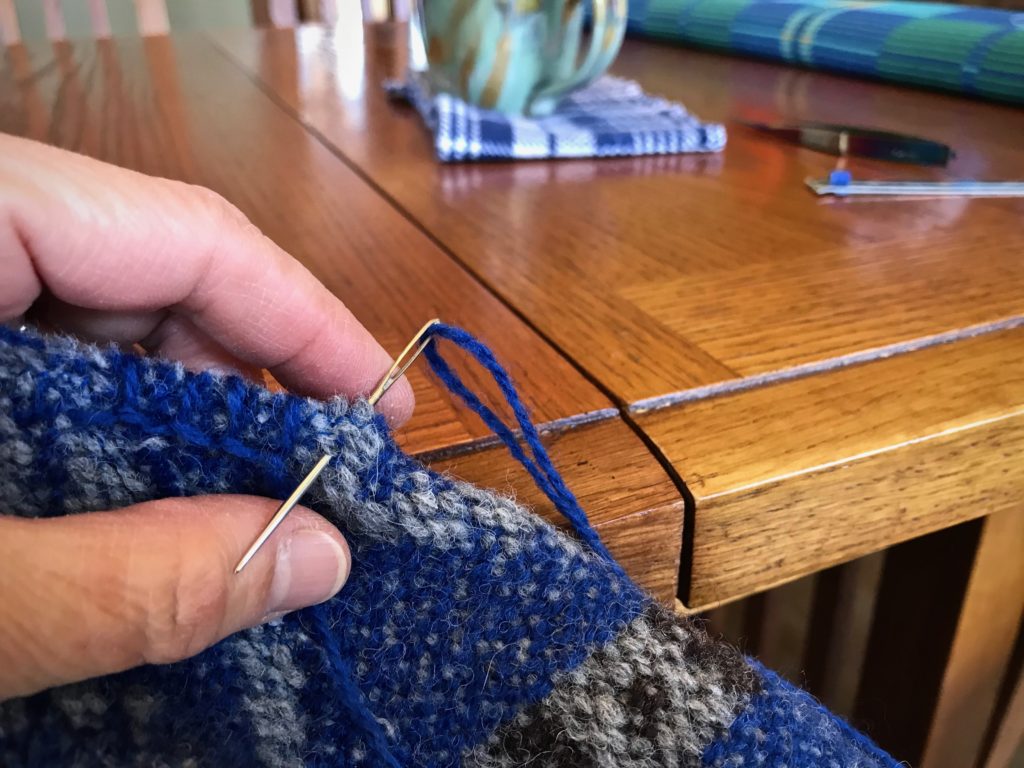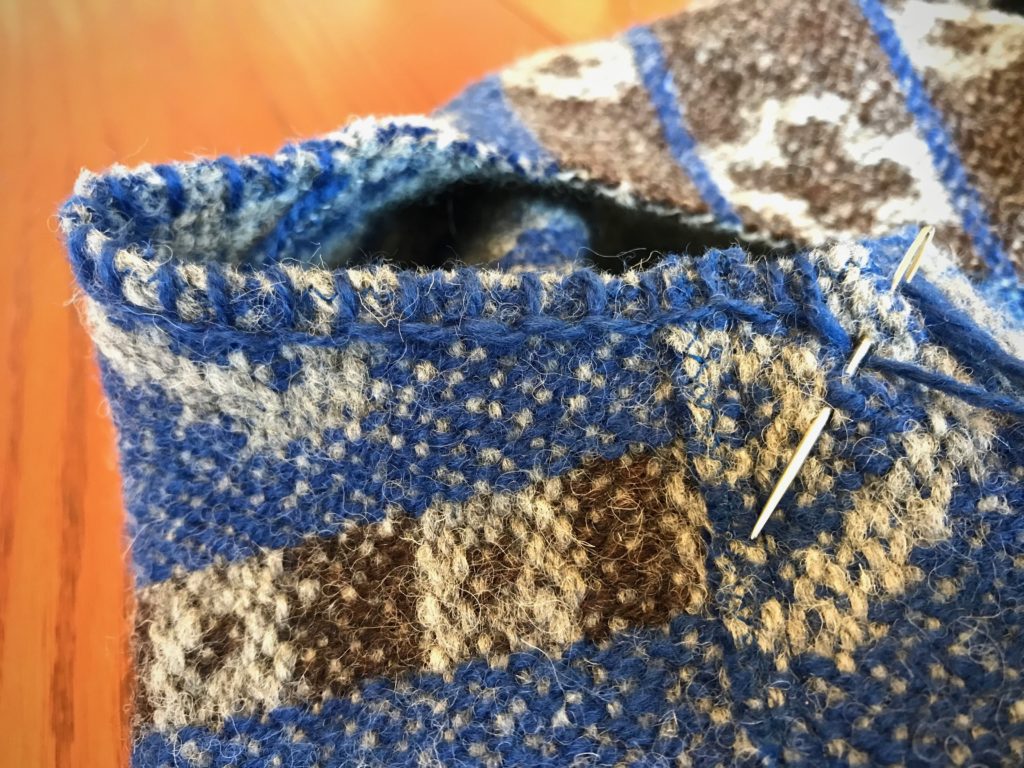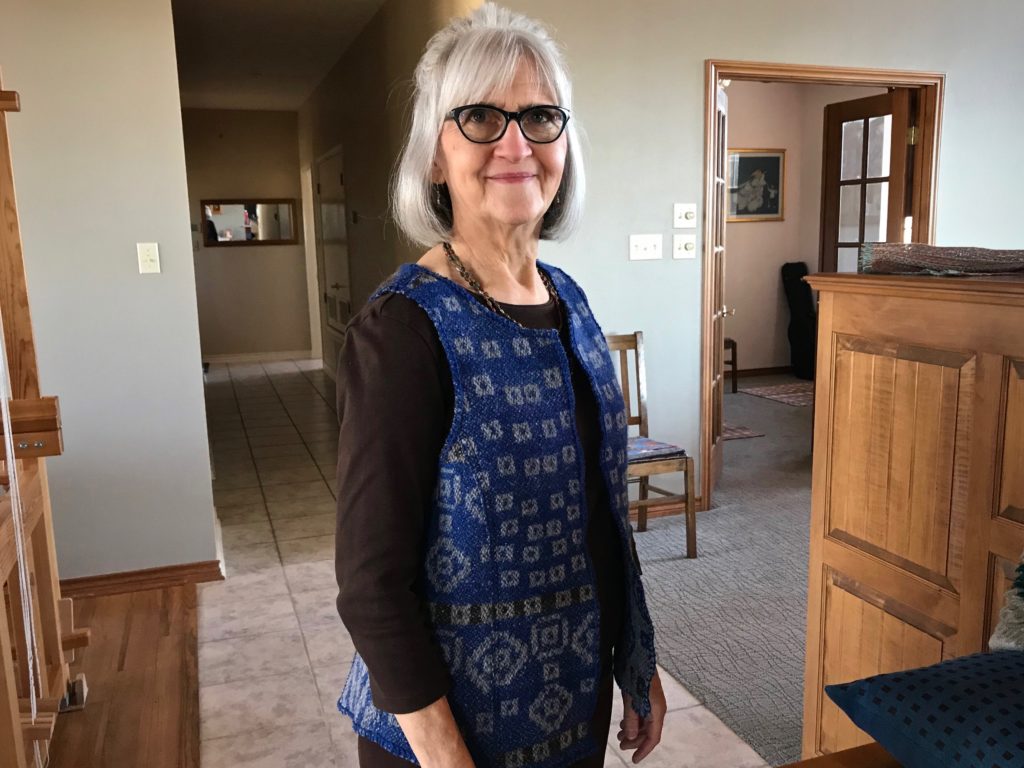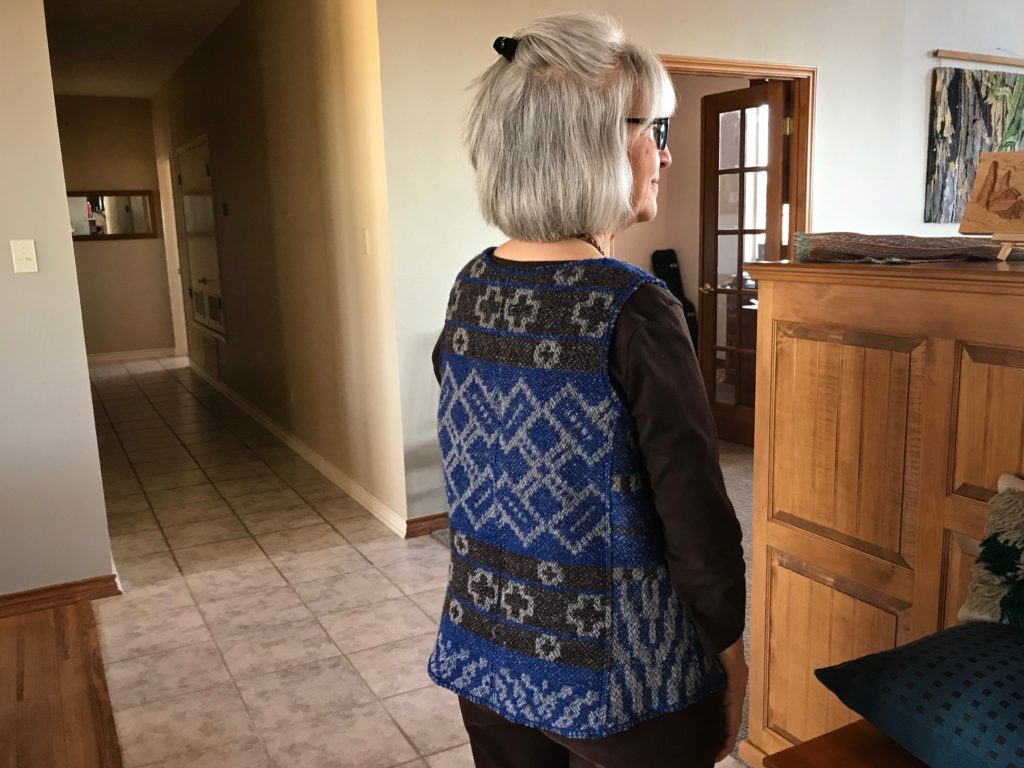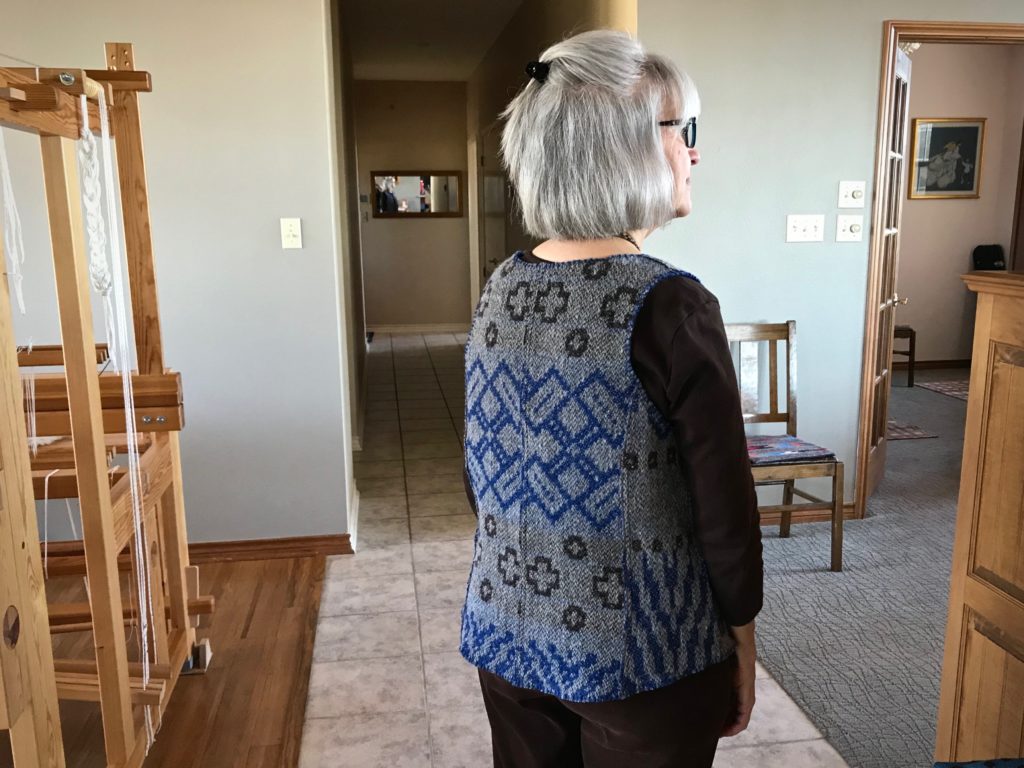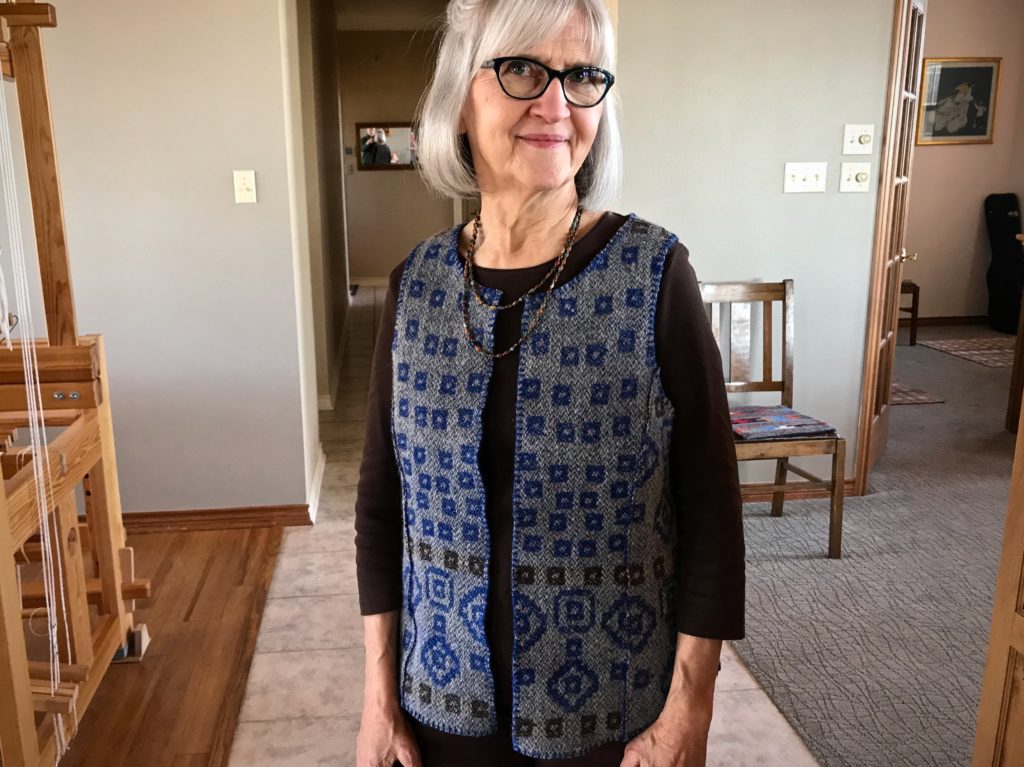 May you find ways to leap over your hurdles.
Love,
Karen
---
It is exciting when Maverick walks by. Although he never comes in my drawloom studio, he does stop for a moment to look my way. You'll see him in the slideshow video below. But what happens inside the studio is even more exciting, especially when it's time for cutting off!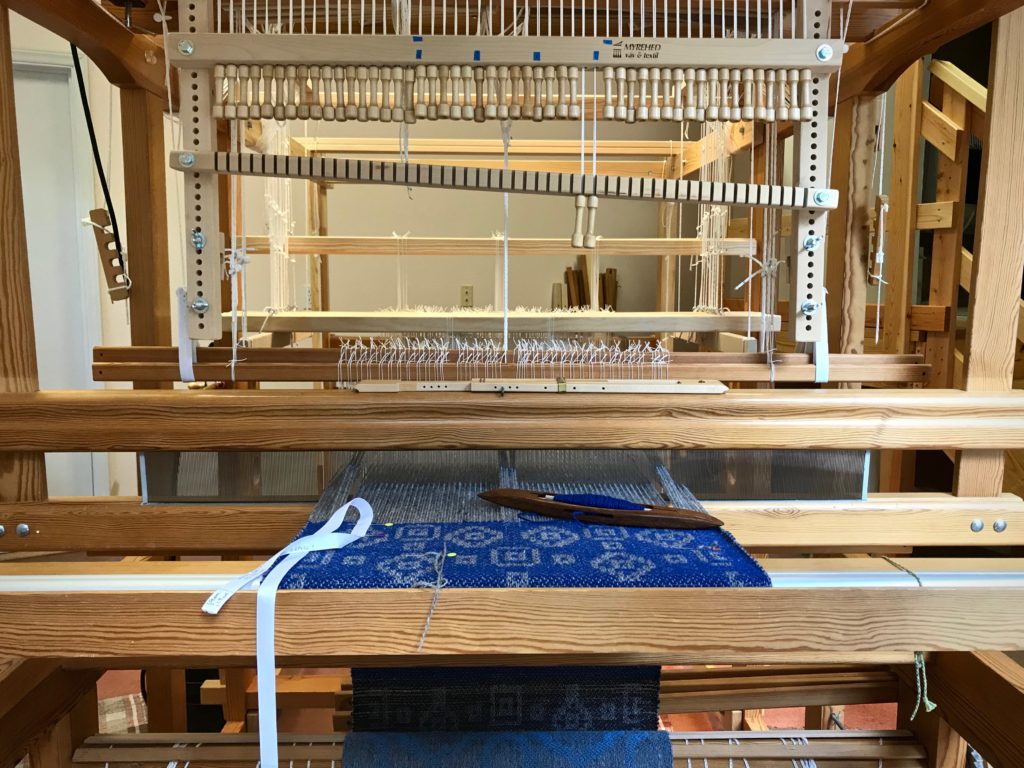 This is Tuna wool, so I expect some shrinkage, but how much? I take careful measurements before and after wet finishing. Besides the main piece of fabric that I'm using for a garment, I have two sample pieces. I can experiment with the samples before wet finishing my garment fabric.
Here are my findings:
Sample 1. Hand wash and air dry.
10% shrinkage in width; 13% shrinkage in length.
Sample 2. Machine wash (3 minutes agitation on a gentle cycle, with a short spin) and machine dry (low setting) till damp, finish with air drying.
13% shrinkage in width; 14% shrinkage in length.
~How to do the shrinkage calculations~
First measurement (on the loom) minus the second measurement (after washing and drying) equals the difference. The difference divided by the first measurement equals the percentage difference.
For example, 50 cm – 43.5 cm = 6.5; 6.5 / 50 = 0.13; 13% shrinkage.
The first sample fabric is softer than the unwashed fabric, but not as soft as I'd like. The second sample fabric is beautifully soft, like a nice warm sweater. So, with confidence, I wet finish the garment fabric—with great results. It's perfect for the fall/winter vest that I'll soon be wearing, made from this fabric!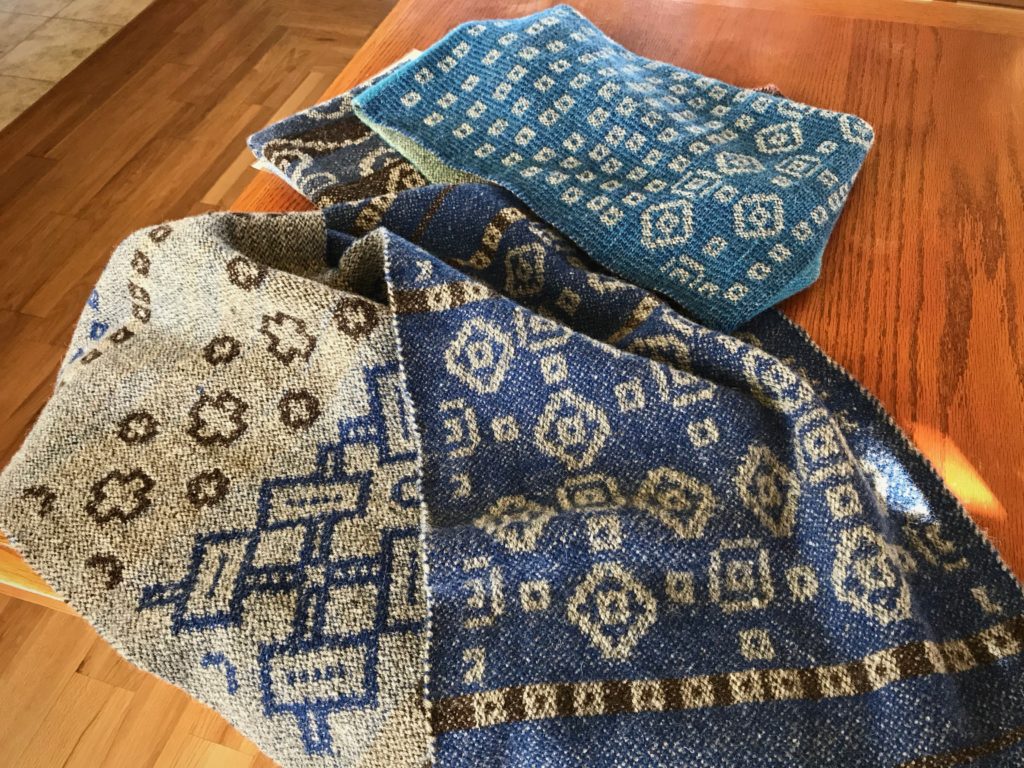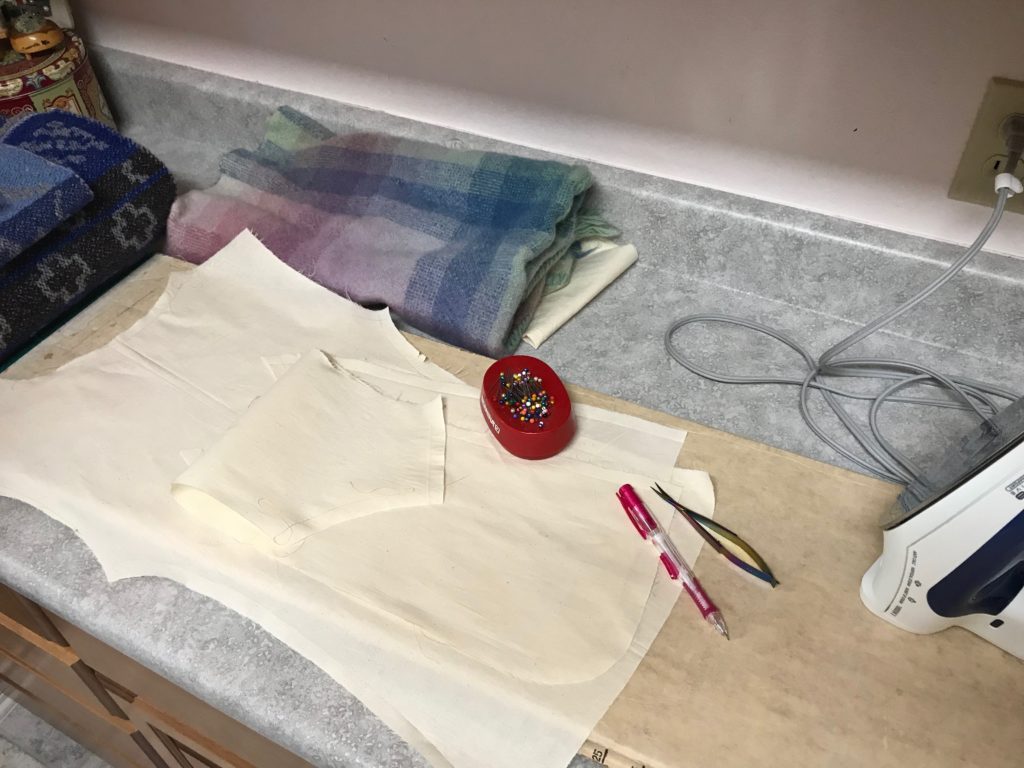 Enjoy this photo show of the drawloom process.
May you enjoy the process you're in.
Happy Weaving,
Karen
---
Why sample? It means using more warp and weft. And it means waiting longer to start to the "real" project. What do I gain from it, anyway? Is it a waste of resources and time?
I can't imagine putting on a warp that didn't have room up front for sampling. There's more than one reason to put on sufficient warp to weave a sample. It makes perfect sense, especially if there is anything new or unfamiliar about your planned project.
Five Reasons to Add Extra Warp for Sampling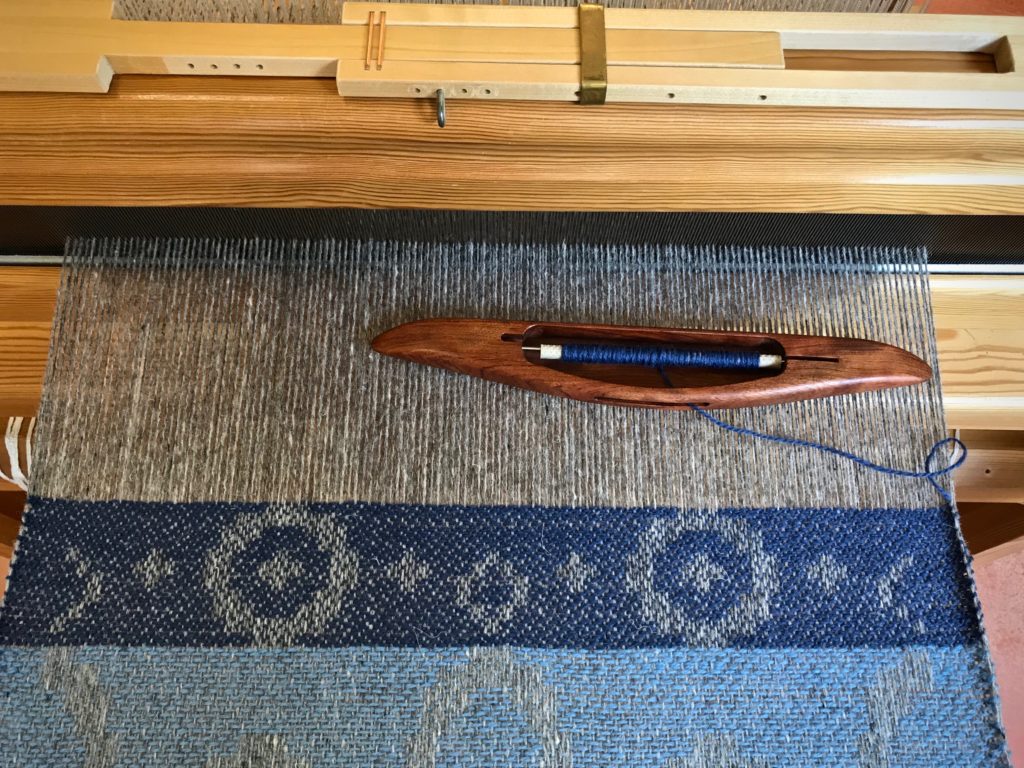 1 Space to play. I want plenty of room to play, and to practice techniques that are new to me.
2 Room to try out designs. By weaving a portion of my designs, I am able to determine what works, and what adjustments need to be made.
3 Warp for testing weft colors. Only when woven can I see the full effect of each potential weft color.
4 Time to gain a consistent beat. When I start the main project, I want to have woven enough to be able to "feel" how firmly or softly I need to move the beater.
5 The best reason of all! It's always good to have enough warp on the loom that you can invite friends and family to enjoy some weaving time. …Before your main project is in progress.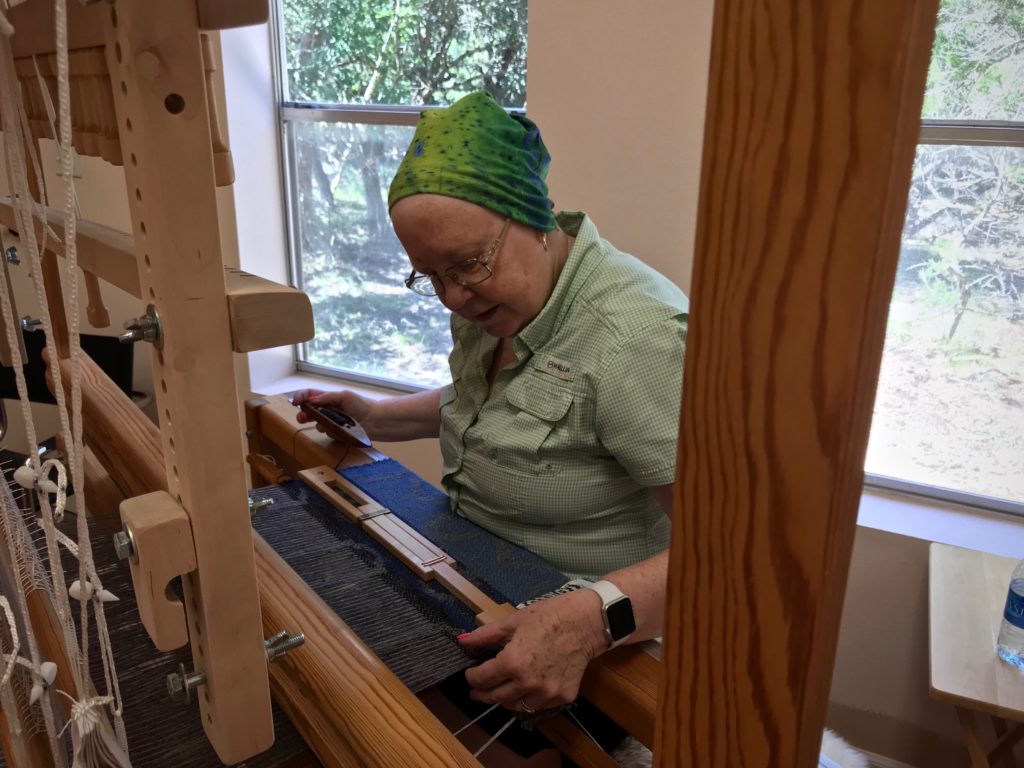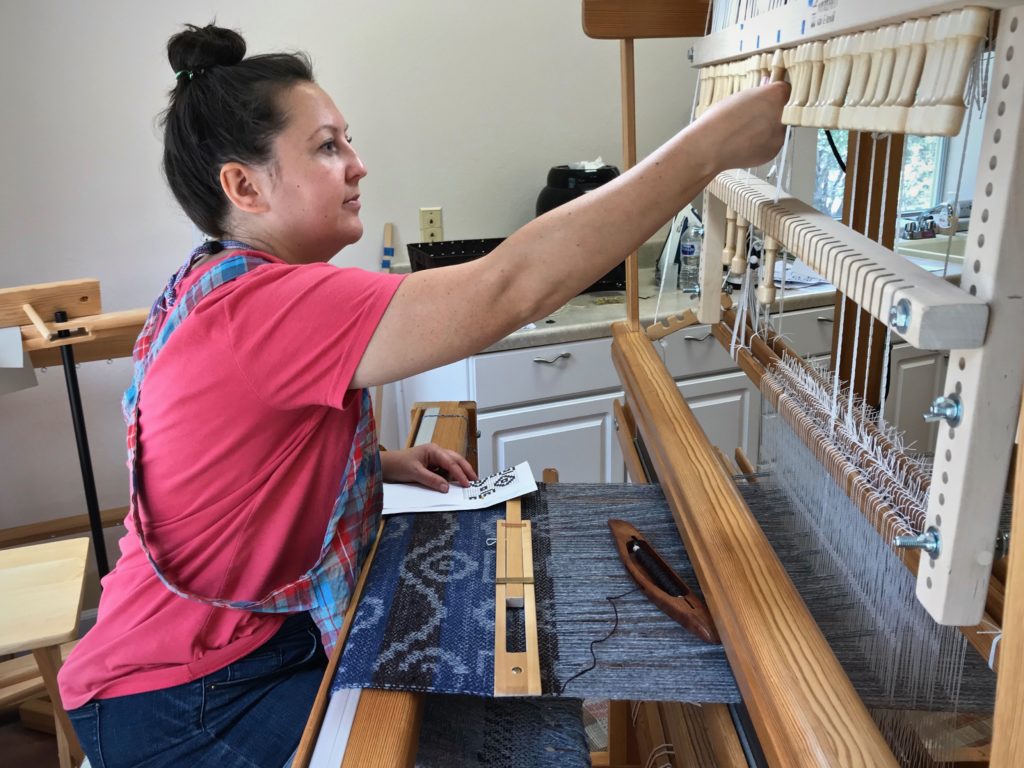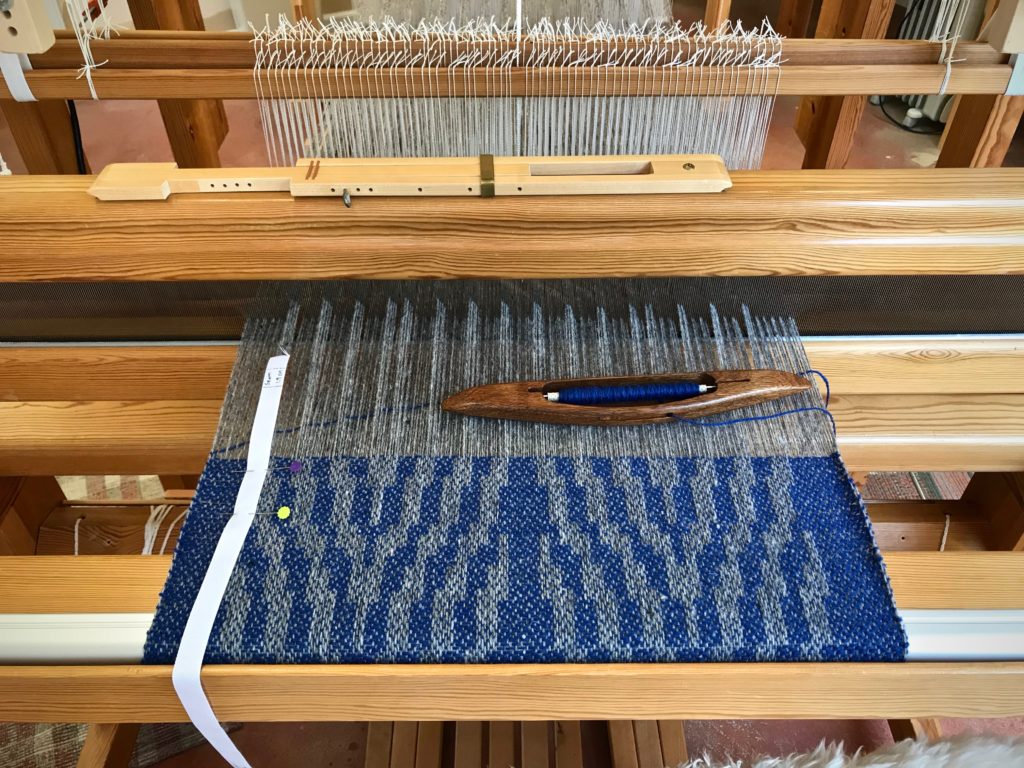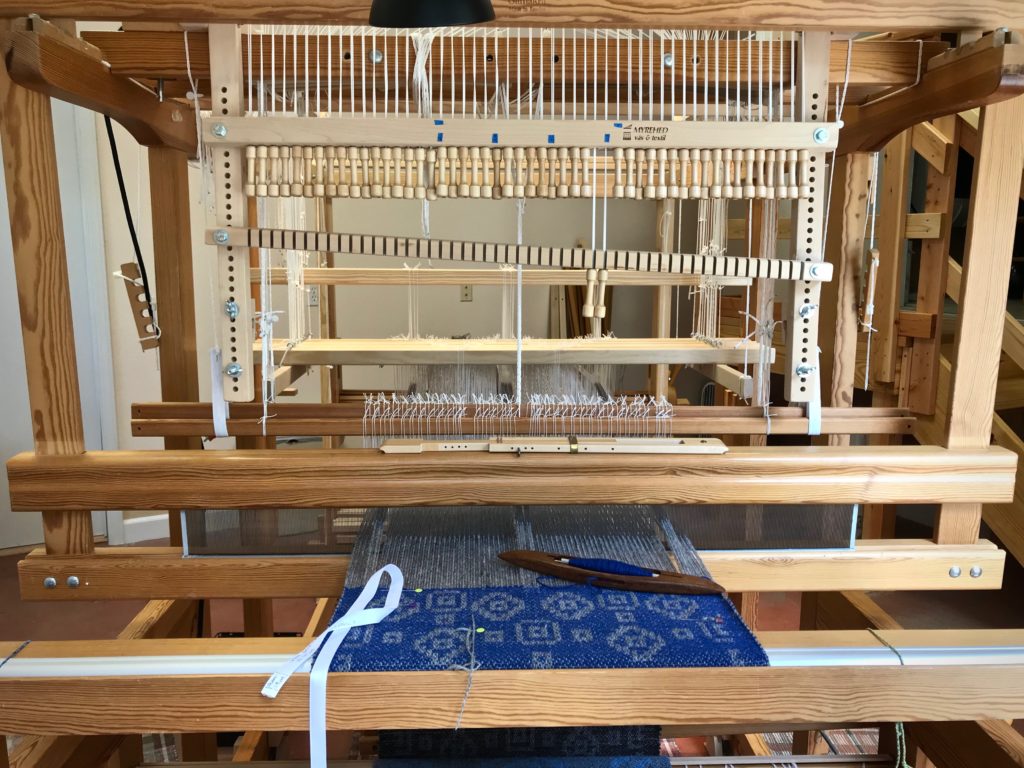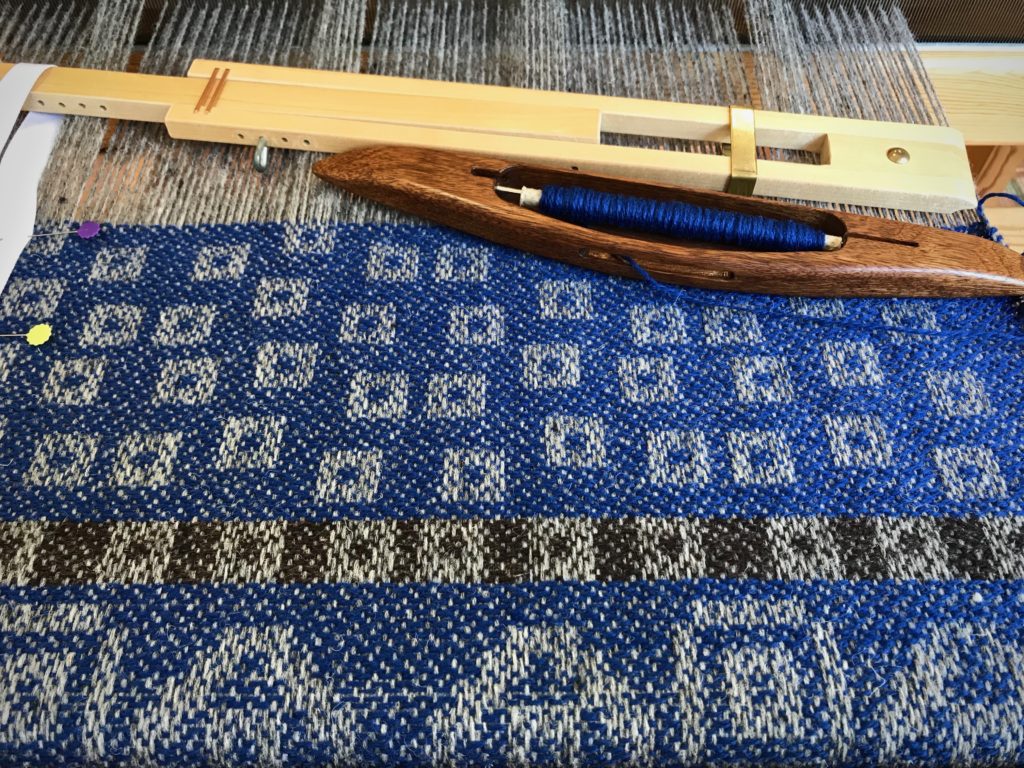 May you give yourself room to play.
Yours truly,
Karen
---