How do you keep five floor looms busy? You sit at them, one loom at a time. Each loom has its own personality. Or, just maybe, the personality of the loom is more about how the loom makes me feel when I'm active with the loom to turn threads into cloth.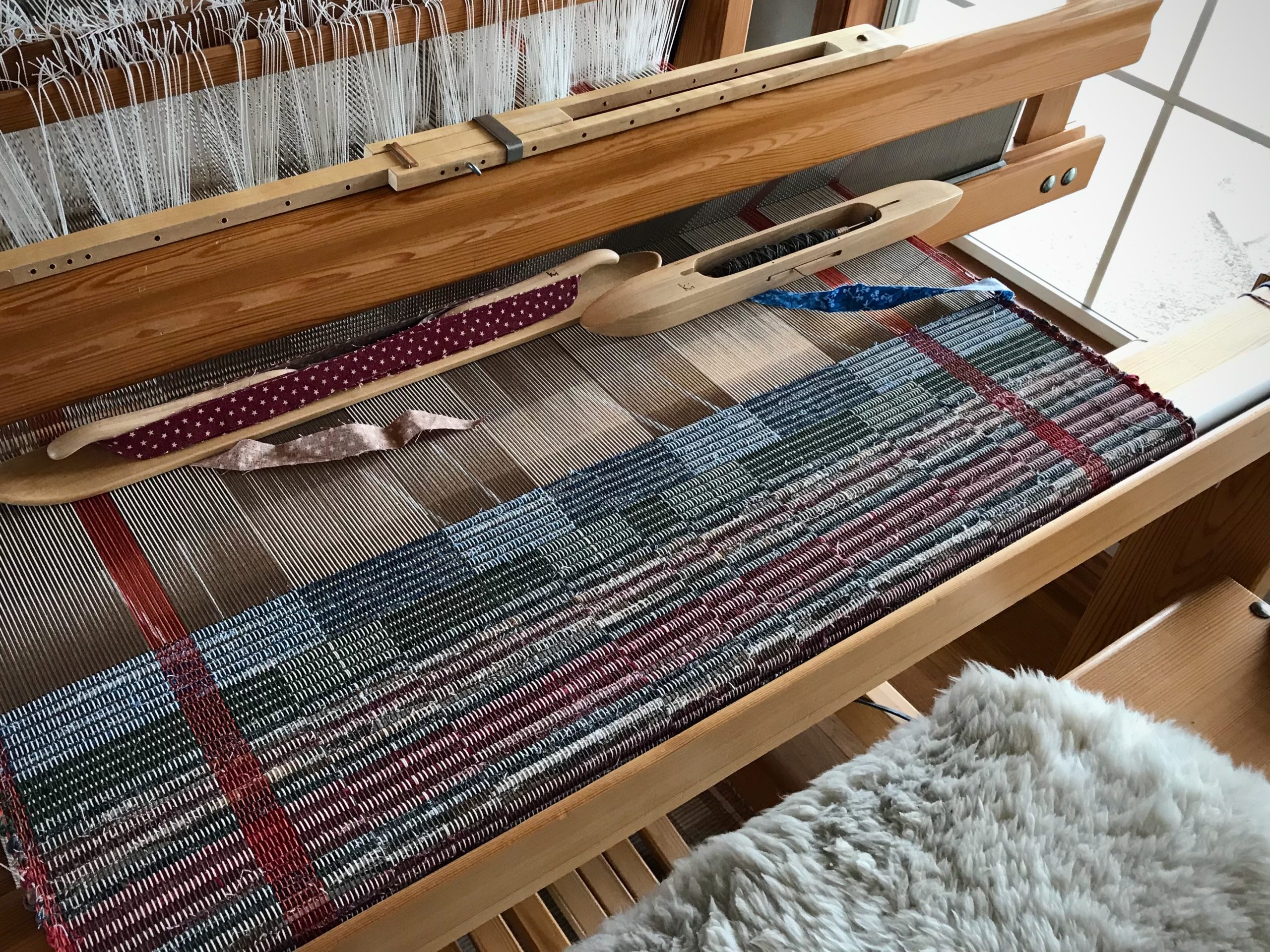 The 120cm Glimåkra Standard Vertical Countermarch is my Queen of Looms.
Now: Spaced Rep rag rugs. Two more rugs on this warp.
Next: Jämtlandsdräll (Crackle) rag rugs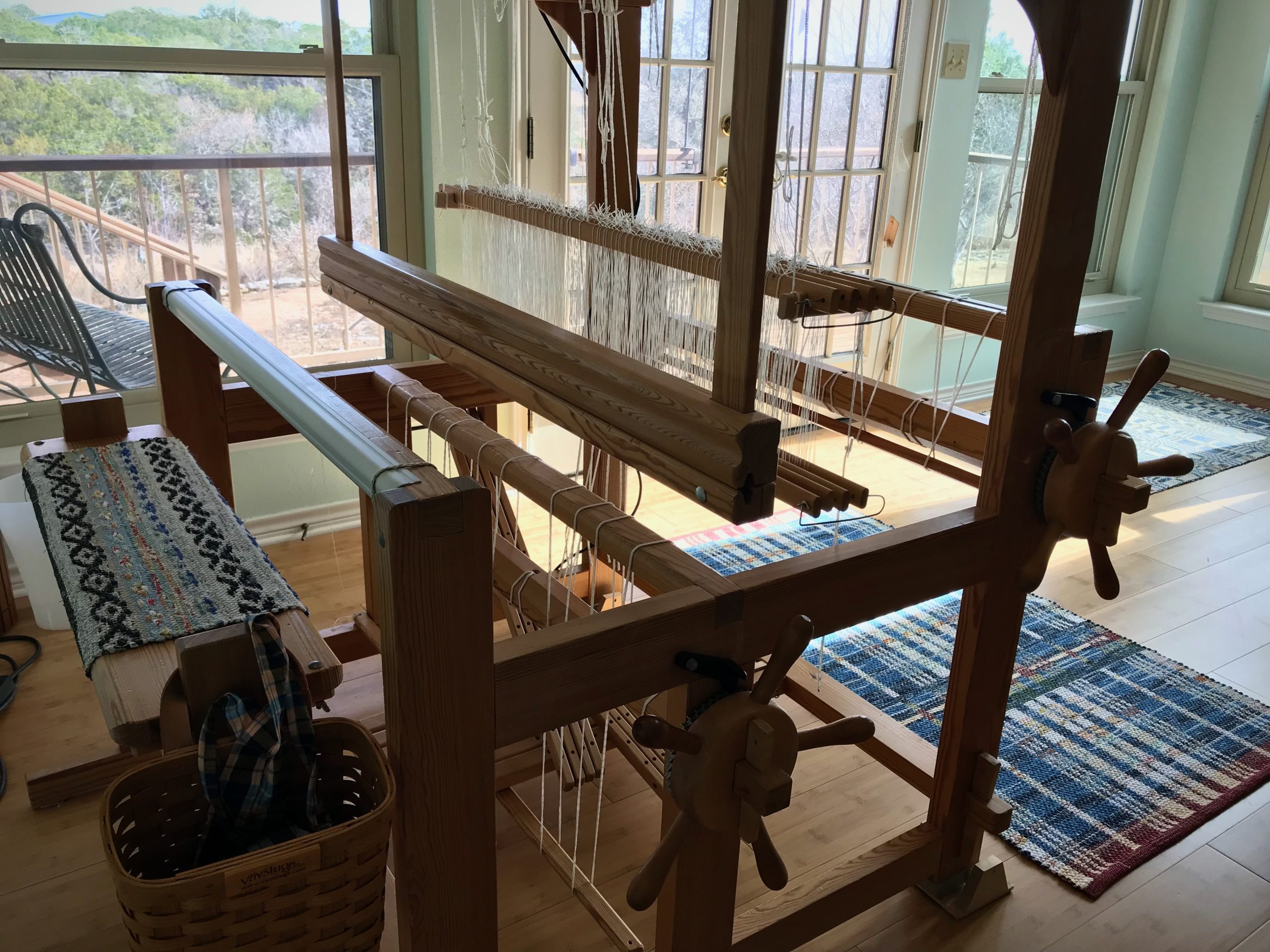 The 100cm Glimåkra Ideal Horizontal Countermarch is my Workhorse of Looms.
Now: Empty
Next: Pictorial Tapestry (subject matter to be determined)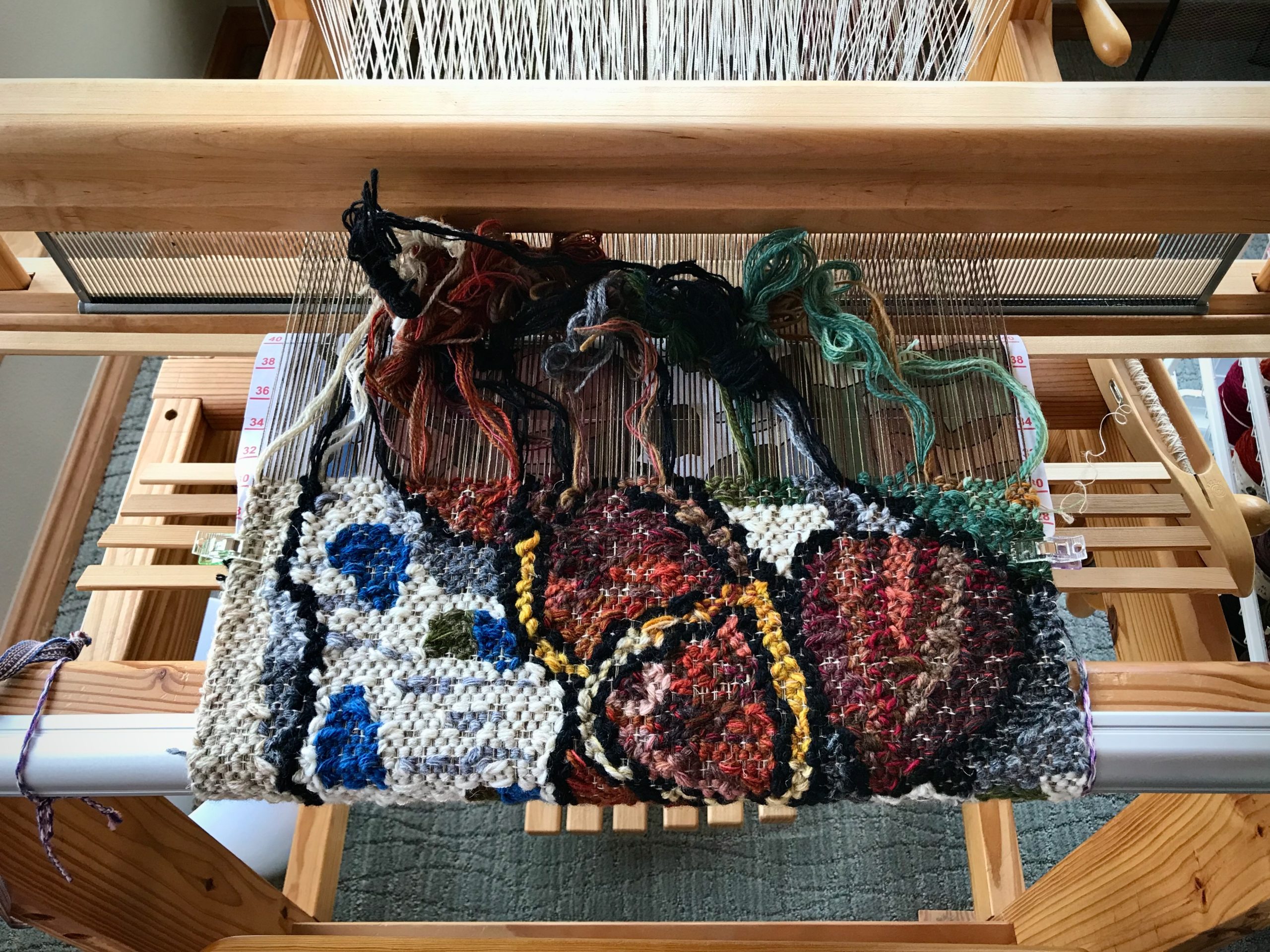 The 70cm Isenhower Little Horizontal Countermarch is my Princess of Looms.
Now: Pictorial Tapestry sampler. Currently, "Figs and Coffee."
Next: unknown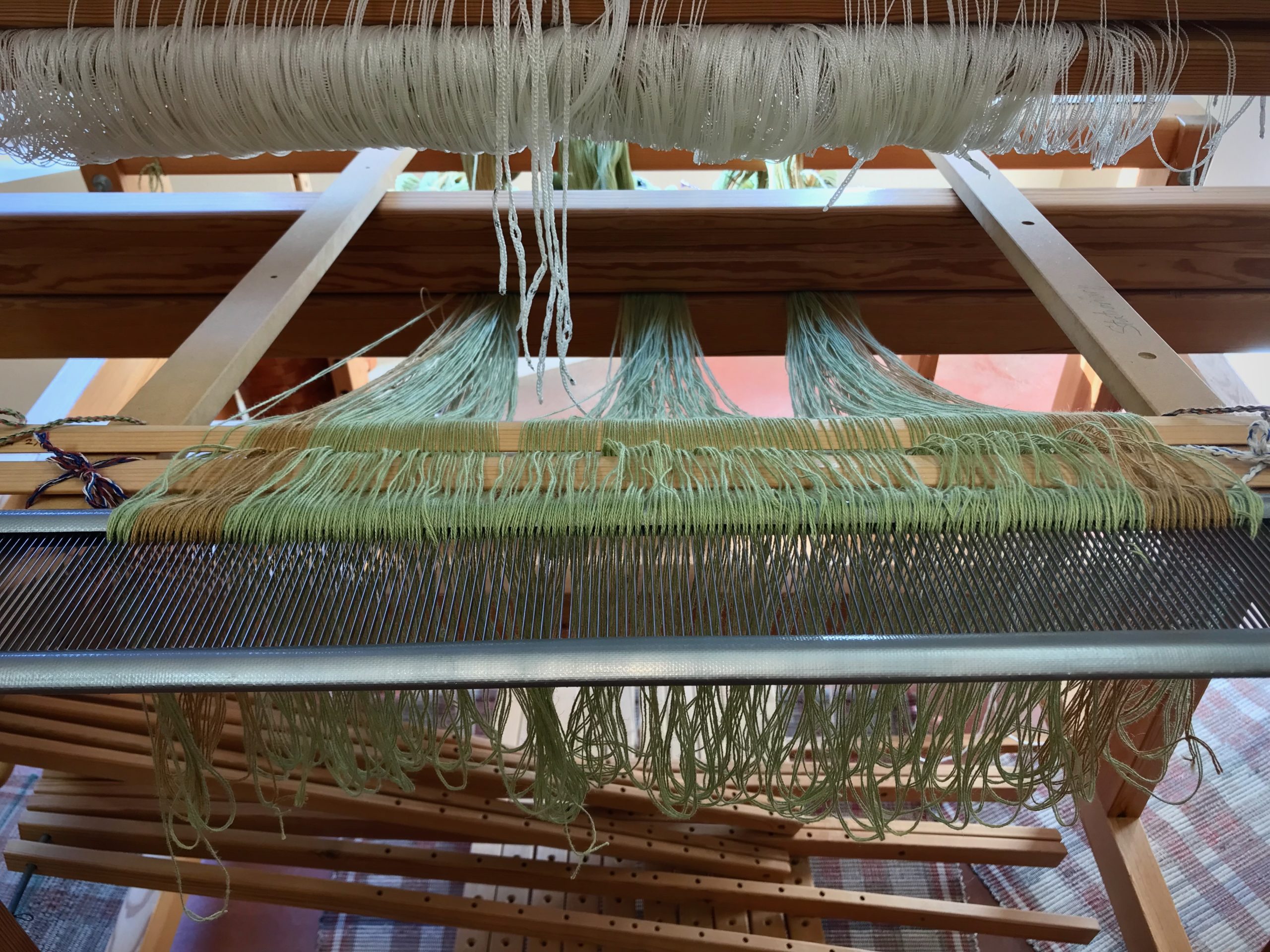 The 120cm Glimåkra Standard Horizontal Countermarch with Myrehed Combination Drawloom Attachment is my Gentle Giant of Looms.
Now: Being dressed for cottolin/linen napkins in 6-shaft broken twill
Next: unknown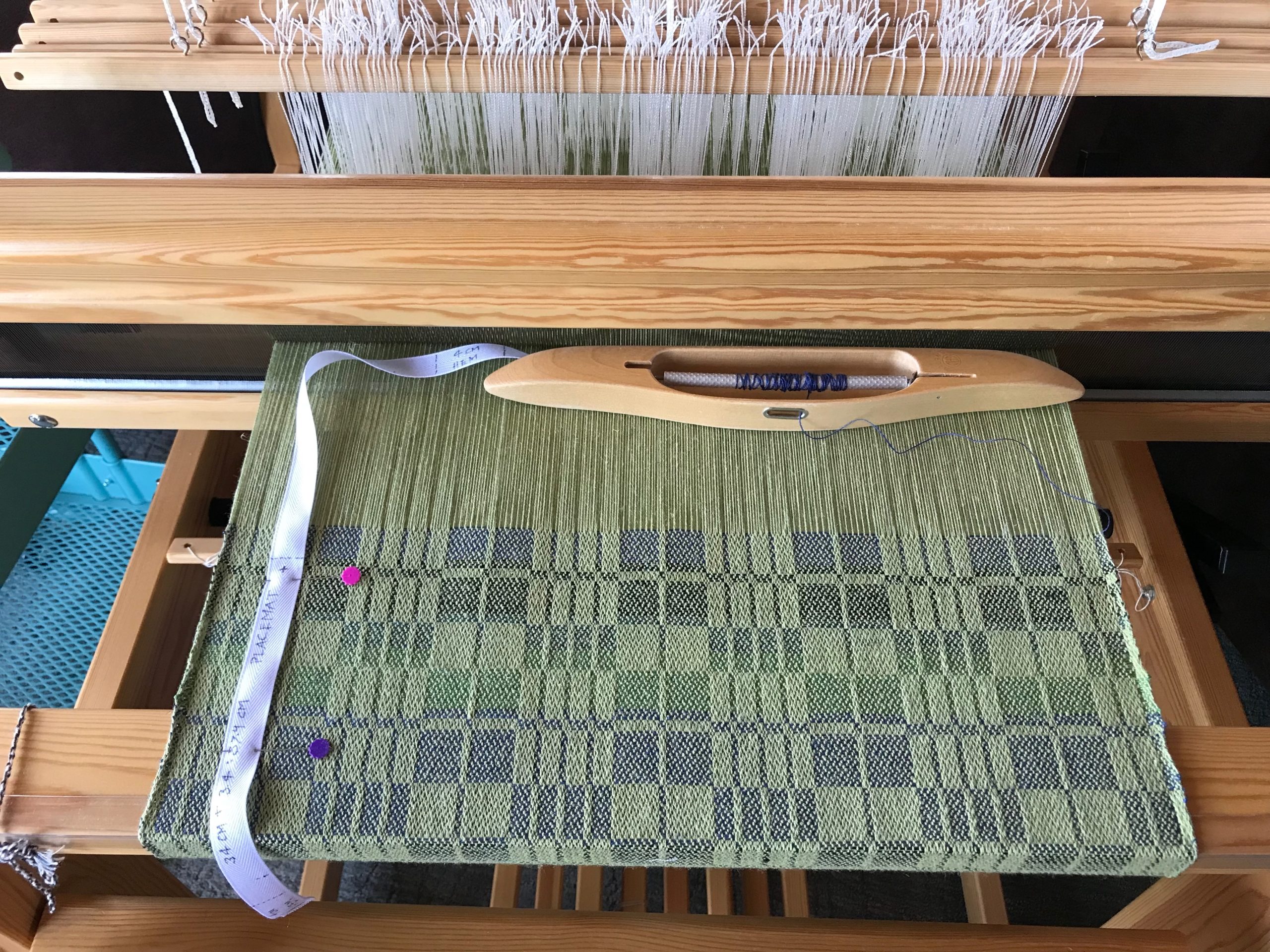 The 70cm Glimåkra Julia Horizontal Countermarch is my Cinderella of Looms.
Now: Two-block broken twill cottolin/linen placemats
Next: Fabric for a stylish cape, using a vintage sewing pattern
Let's take a look back to see how these looms showed their personalities in 2022!
What personality does your loom(s) have?
May your heart and soul flourish in the new year.
Happy Weaving New Year,
Karen