Everything starts with an idea. And some of those ideas become tangible expressions of dreams come true. Who knew that a simple idea in 2012 would lead to a seven-year exploration of weaving through The Big Book of Weaving? (See Weaving through The Big Book.) Who knew that weaving on a drawloom in 2016 at Homestead Fiber Crafts would plant the idea of weaving on a drawloom of my own? (see Quiet Friday: Day at the Drawloom.) And who knew that an idea in 2013 to write about my weaving journey, calling it Warped for Good, would bring friends like you to come and enjoy the journey with me? For these things and so much more, I am truly grateful.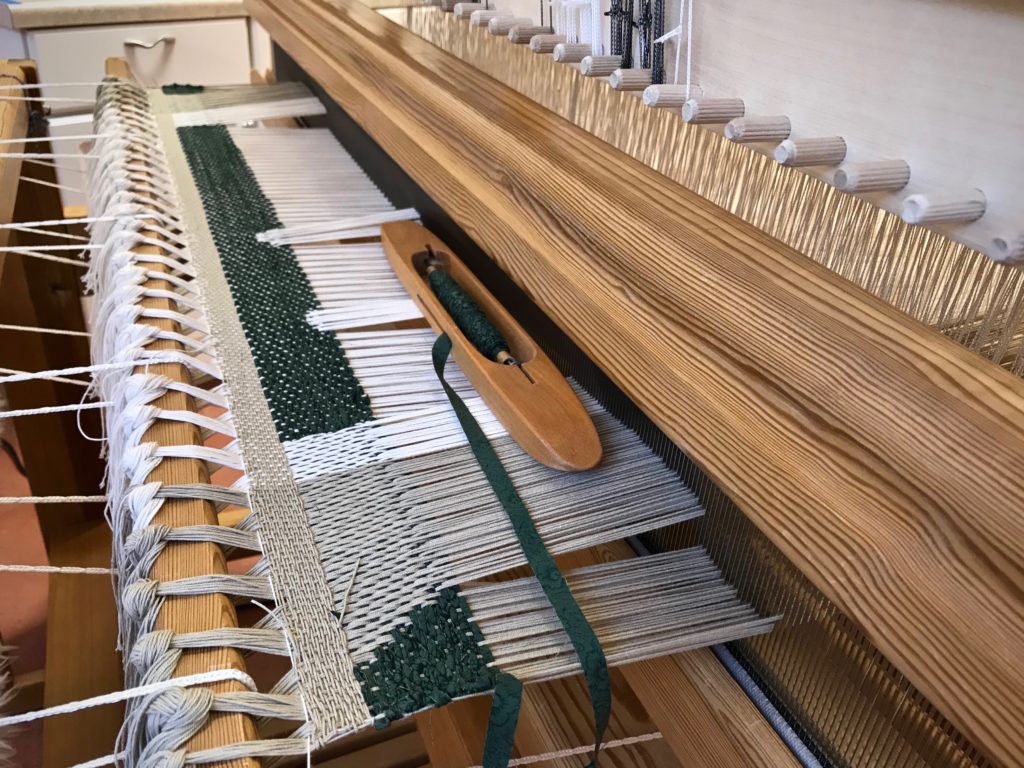 Your ideas are priceless. That's because you are priceless. You were made in God's image, with the ability to imagine wonderful intricacies through creative thinking. In fact, you began as God's idea. As we walk with him, we become the tangible expression of his dream come true.
Grab a cup of coffee or tea and sit here with me to reminisce over the past weaving year.
May this year bring your best ideas ever.
For you,
Karen