Welcome back into my studio. I have been weaving, finishing, winding warps, and dressing looms. And spending time with friends. What better way to enjoy friends than to go on a floor-loom-weaving expedition together? Weaving Extravaganza at Homestead Fiber Crafts in Waco, Texas is the getaway. The looms are dressed and ready for us when we arrive. Abilities and experience are irrelevant. Anyone can do this!
From the projects available, I choose to weave a textured shawl. Keleen, a rigid heddle weaver (sitting at a floor loom this time), chooses to make fabric for an apron with a monksbelt border. Jan, who has never touched a loom until now, weaves natural-colored-cotton dish towels. Four hours pass in a flash, with weaving and camaraderie. We each complete our handwoven cloth. After returning home our fabrics are washed and finished, ready for use. My shimmering shawl is just right for a cool evening. Keleen's fabric is soon to become an heirloom apron. And Jan's first handwoven towels are drying dishes. Success!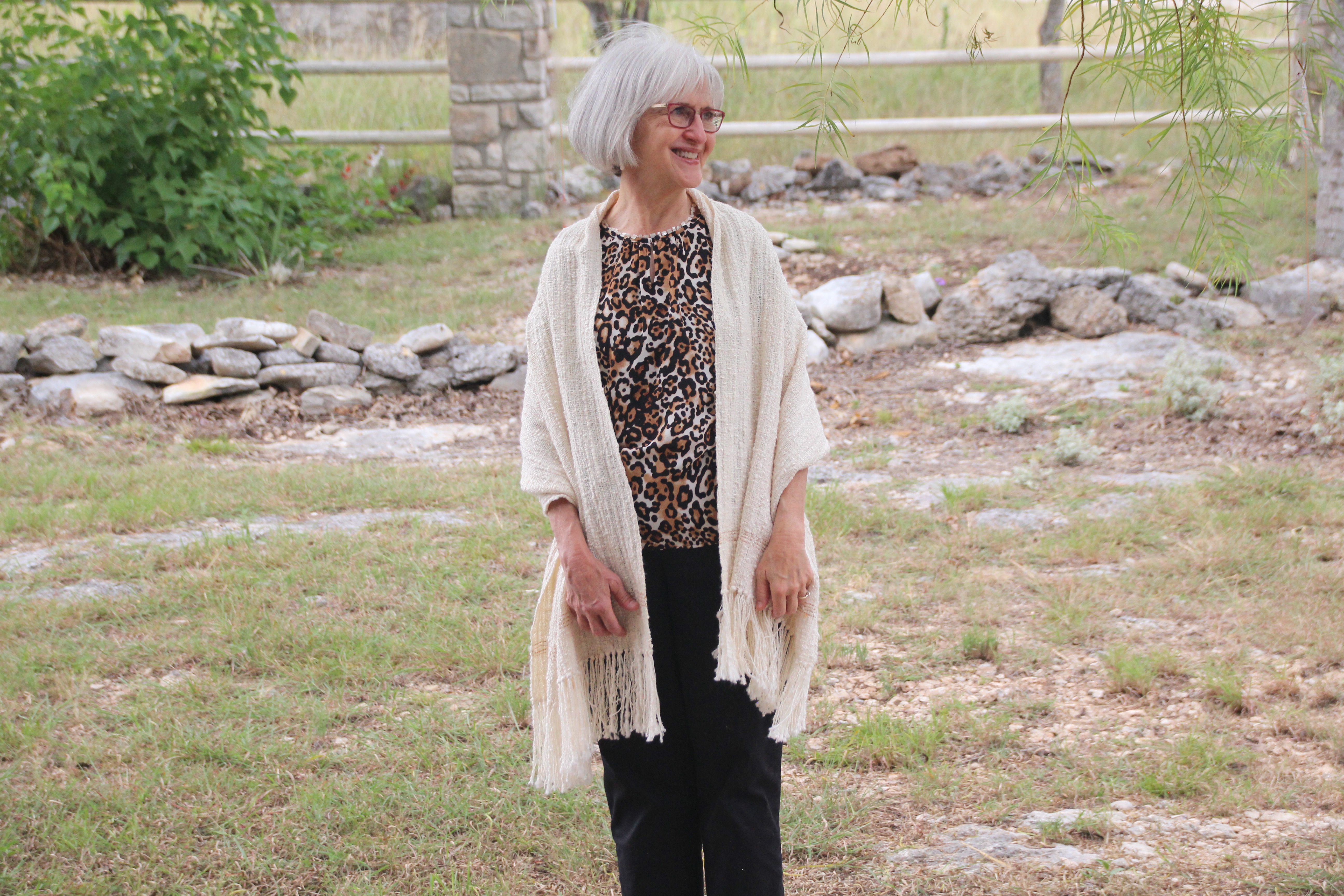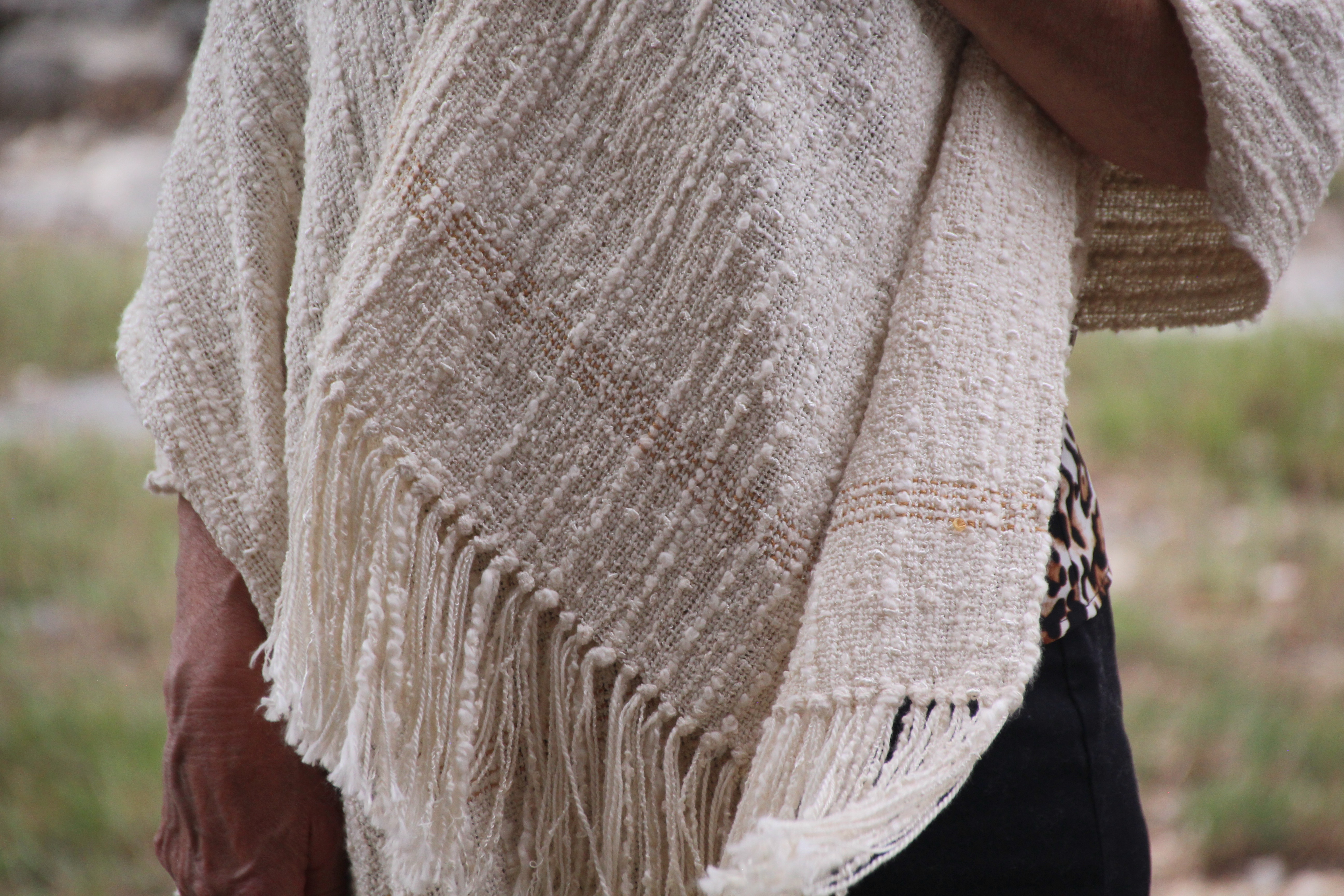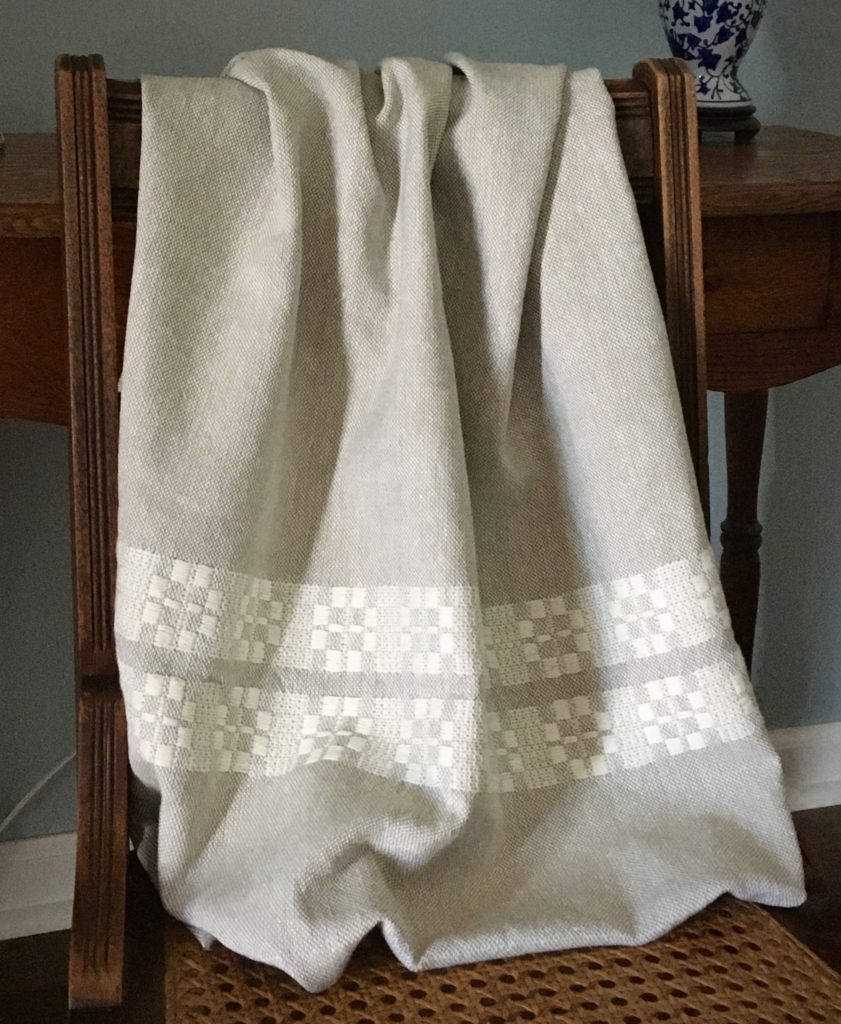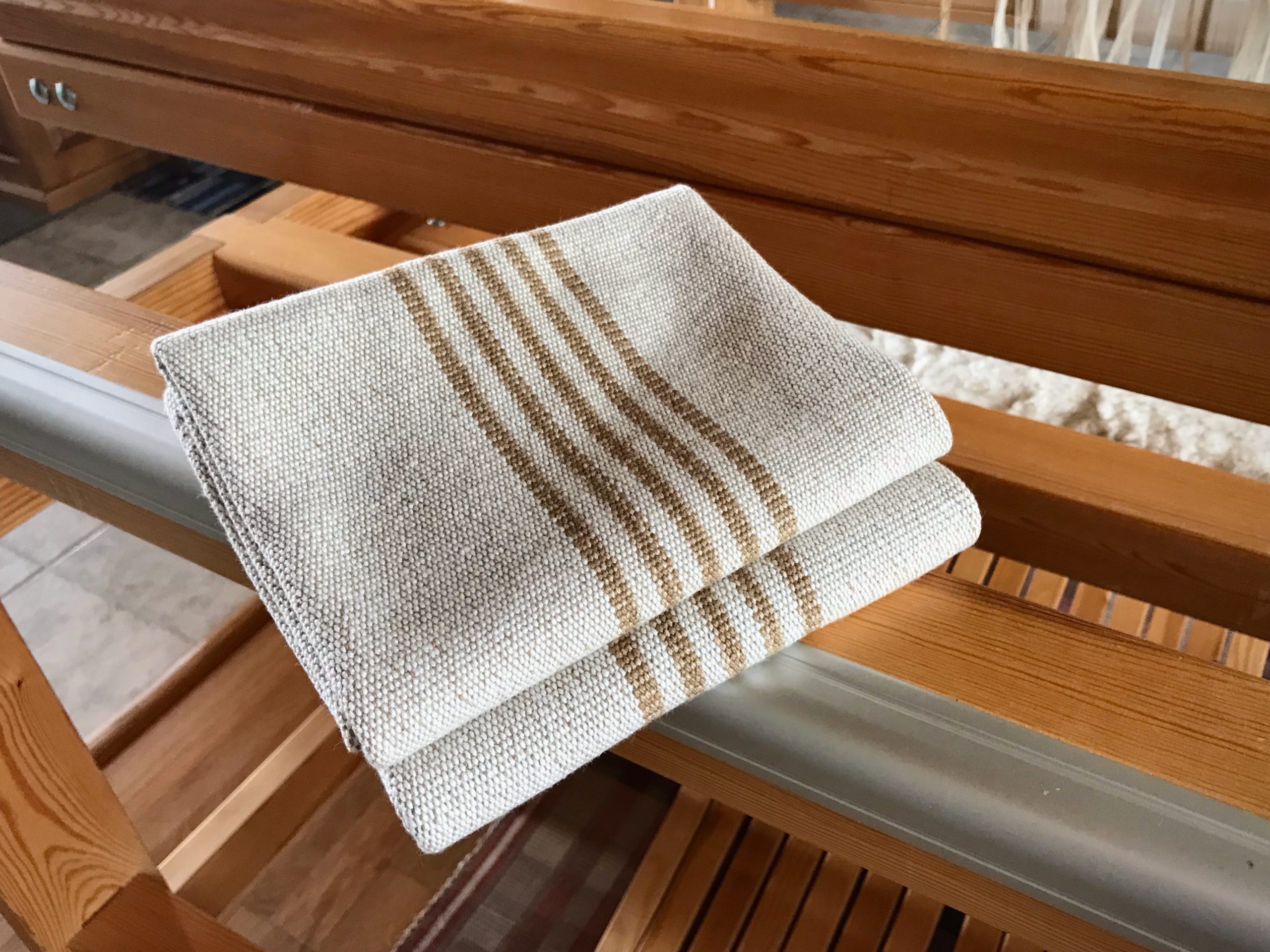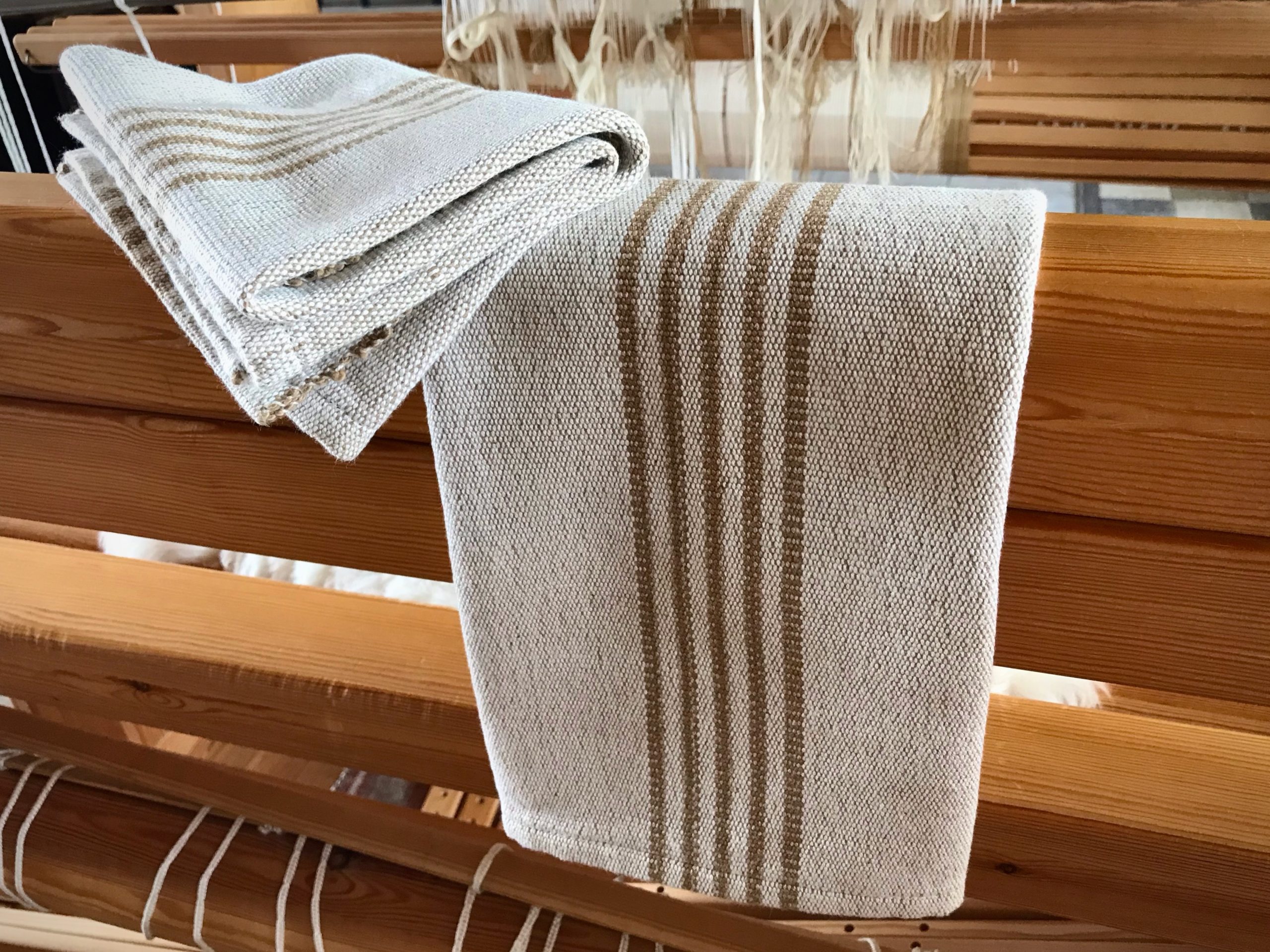 Abilities and experience come in all shapes and sizes. Anyone who wants to learn, can. Your heart goes in the direction you turn it. The Lord sees your heart. He's not looking for ability or experience. He reaches the heart that is turned toward him. That's where his grace comes to life.
May you have true friends.
Your friend,
Karen