All the rugs in the set are woven, and there is a little bit of warp left on the loom. Not enough for another rug. Now what? This is where the fun begins! I have some ideas to play out on the loom. End-of-Warp experiments yield fantastic results.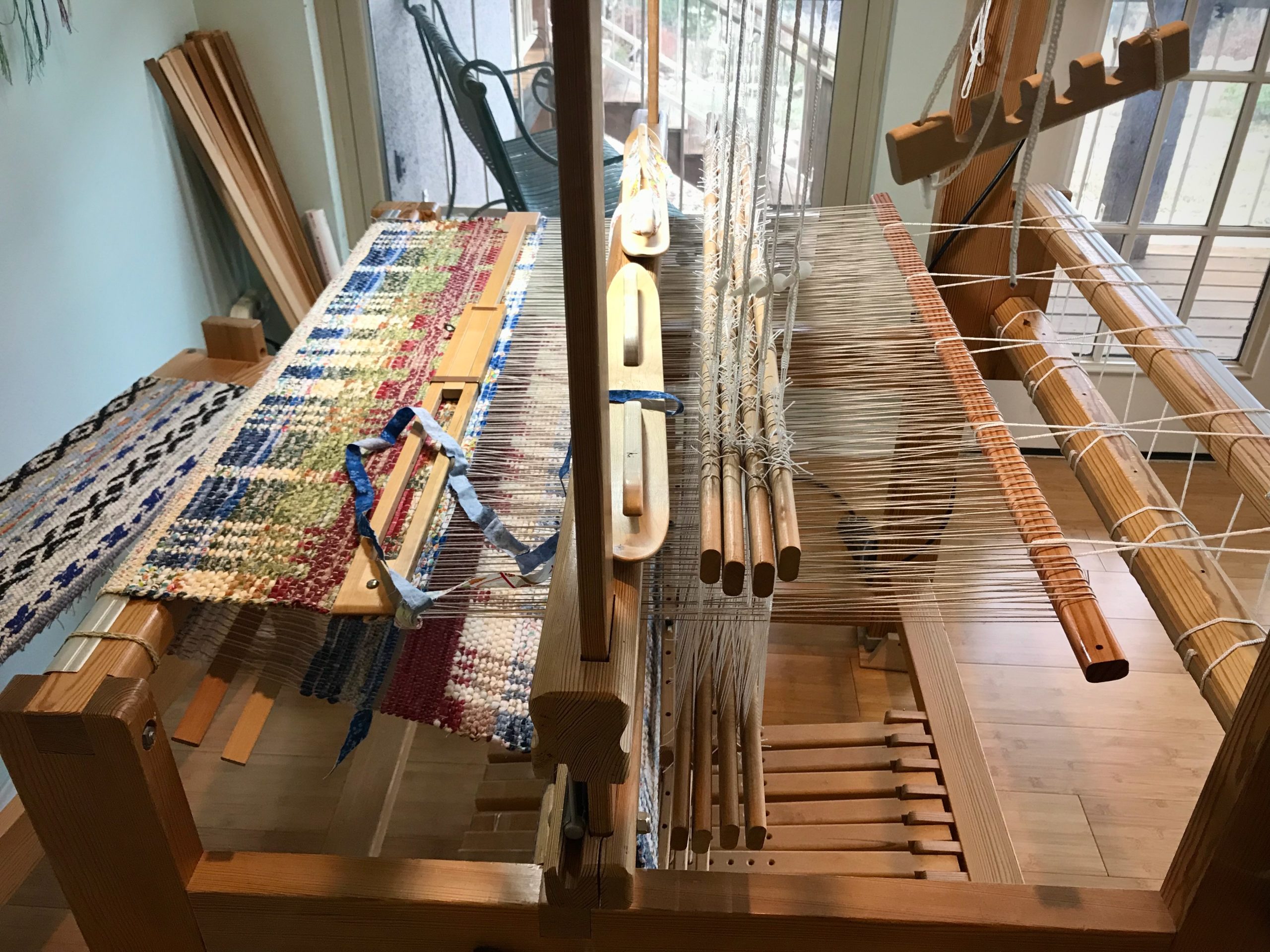 I arrange remaining weft fabric strips into piles of blue, green, red, and yellow/white. Double binding uses a sequence of dark and light wefts. So, I work through the color piles in order, starting with the blues for one pick, and then, going in reverse order, the yellows/whites for the next pick. The result is vertical columns of adjacent blocks that have the color order going in opposite directions, with the reds converging in the middle.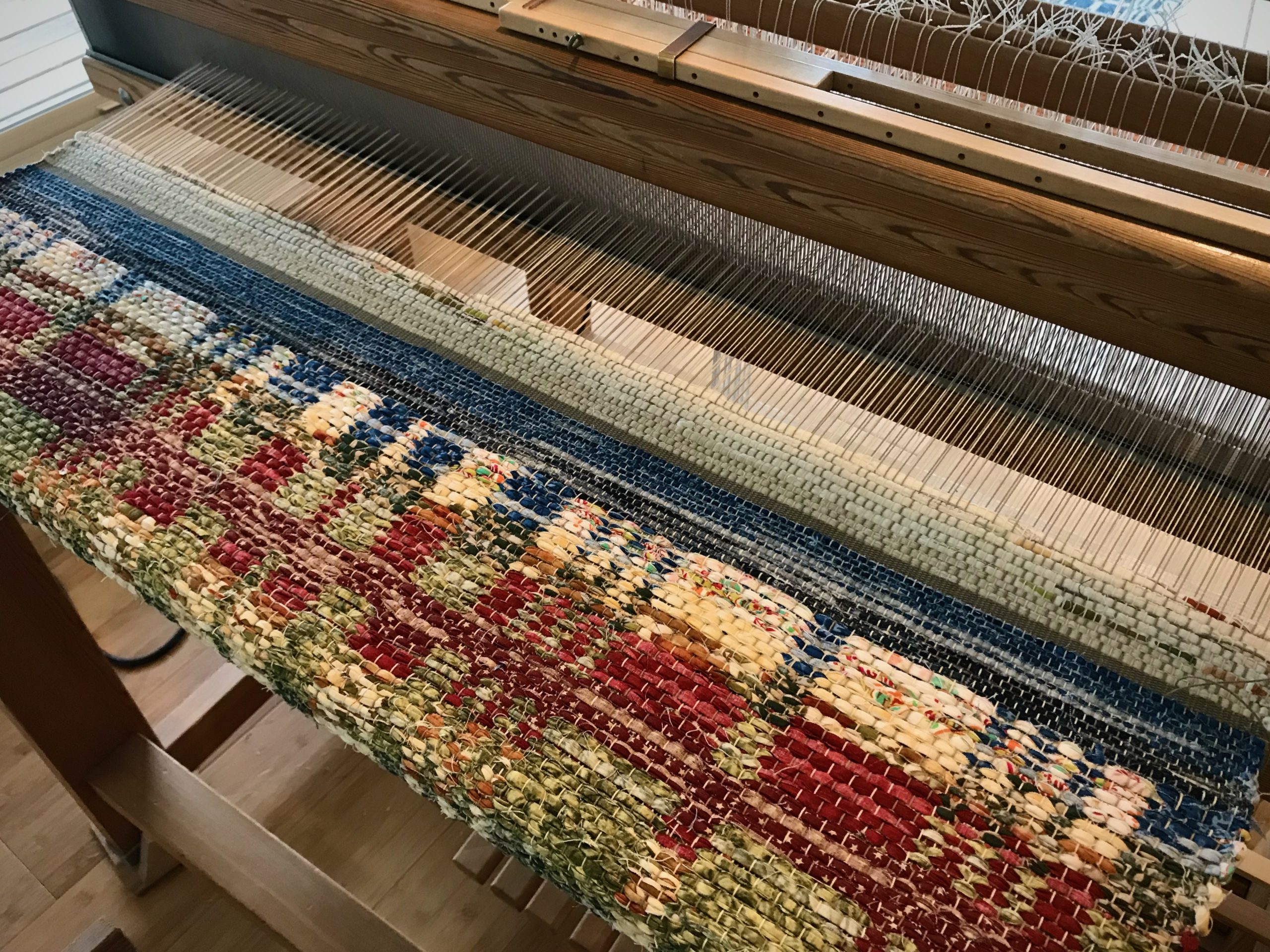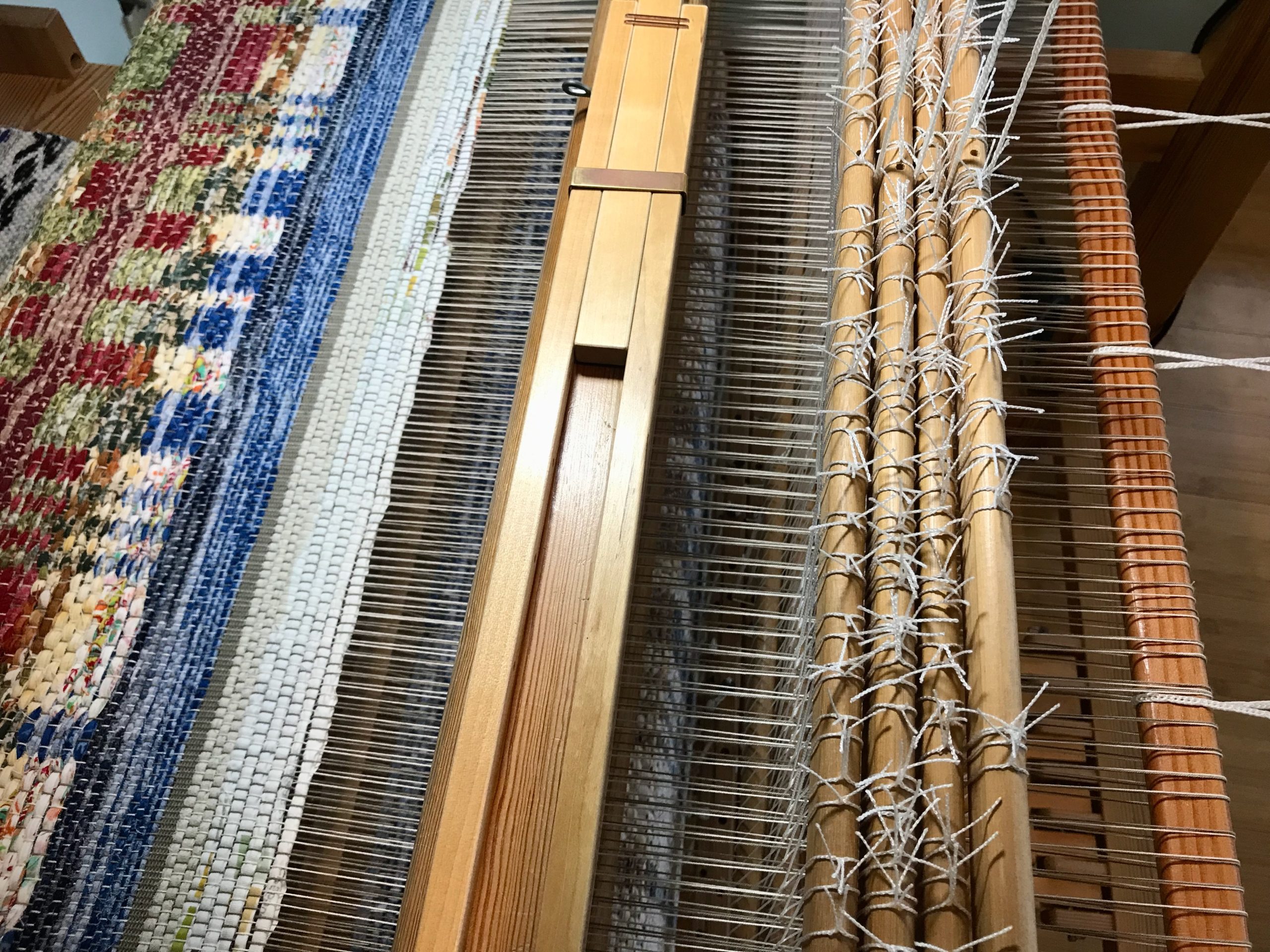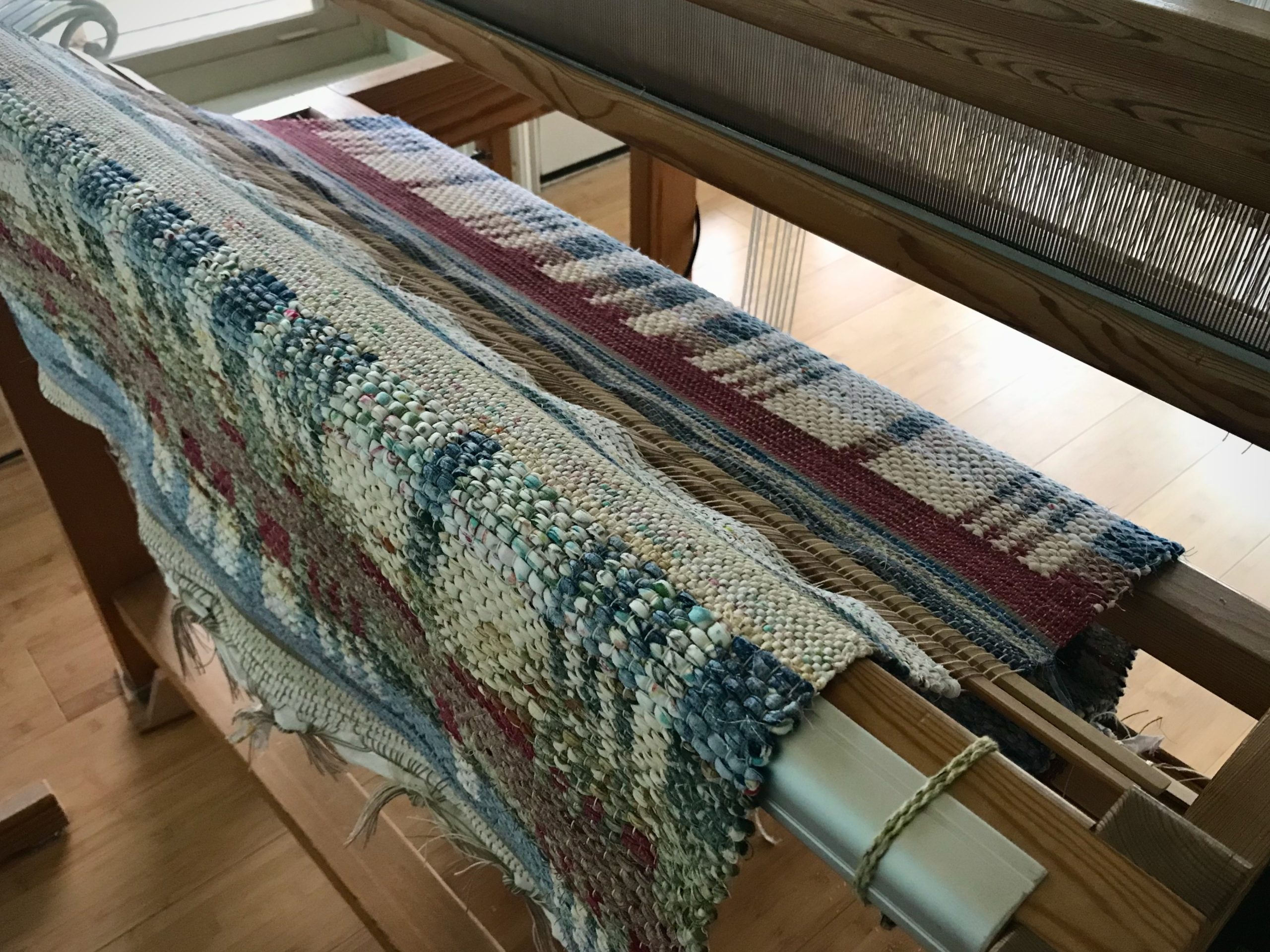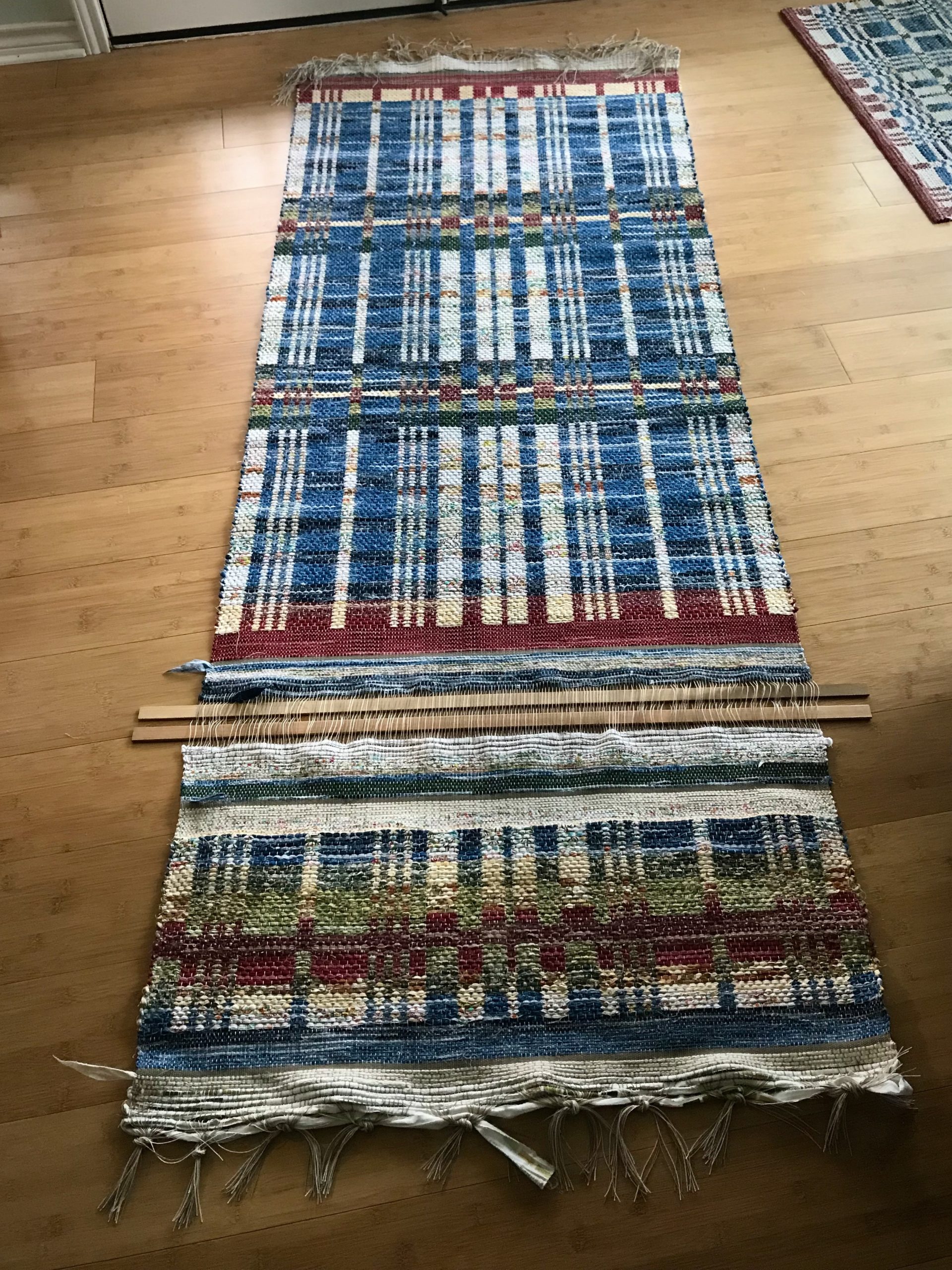 Cushion cover: Off the loom, I fold this attractive rag weave rectangle in half, short sides together, and machine-stitch the two long sides closed. The remaining open end has handwoven bands, from my ever-ready band stash, for tie closures. Voila! With a cushion inserted, I have a new seat cushion for driving the truck. It's perfect!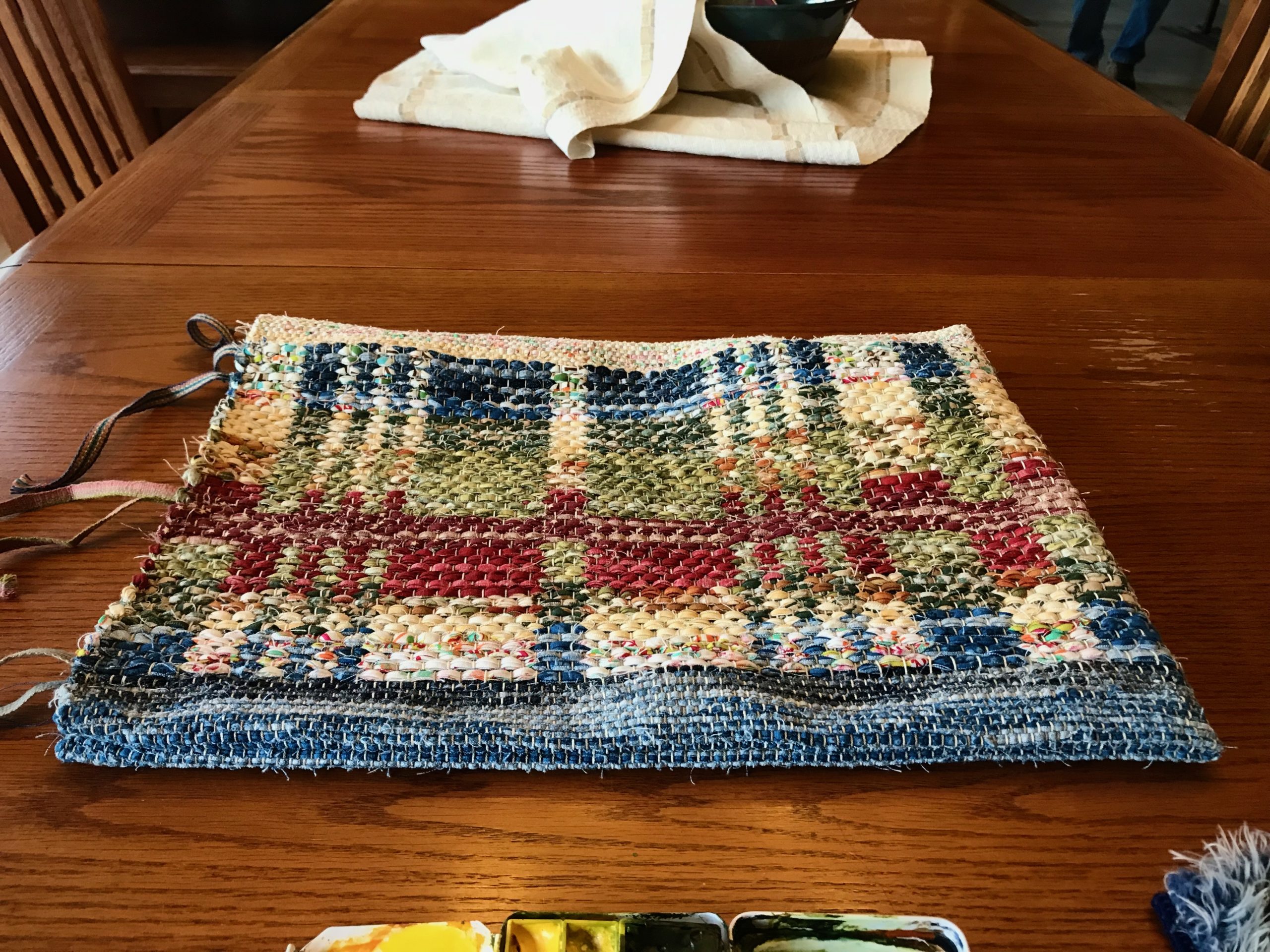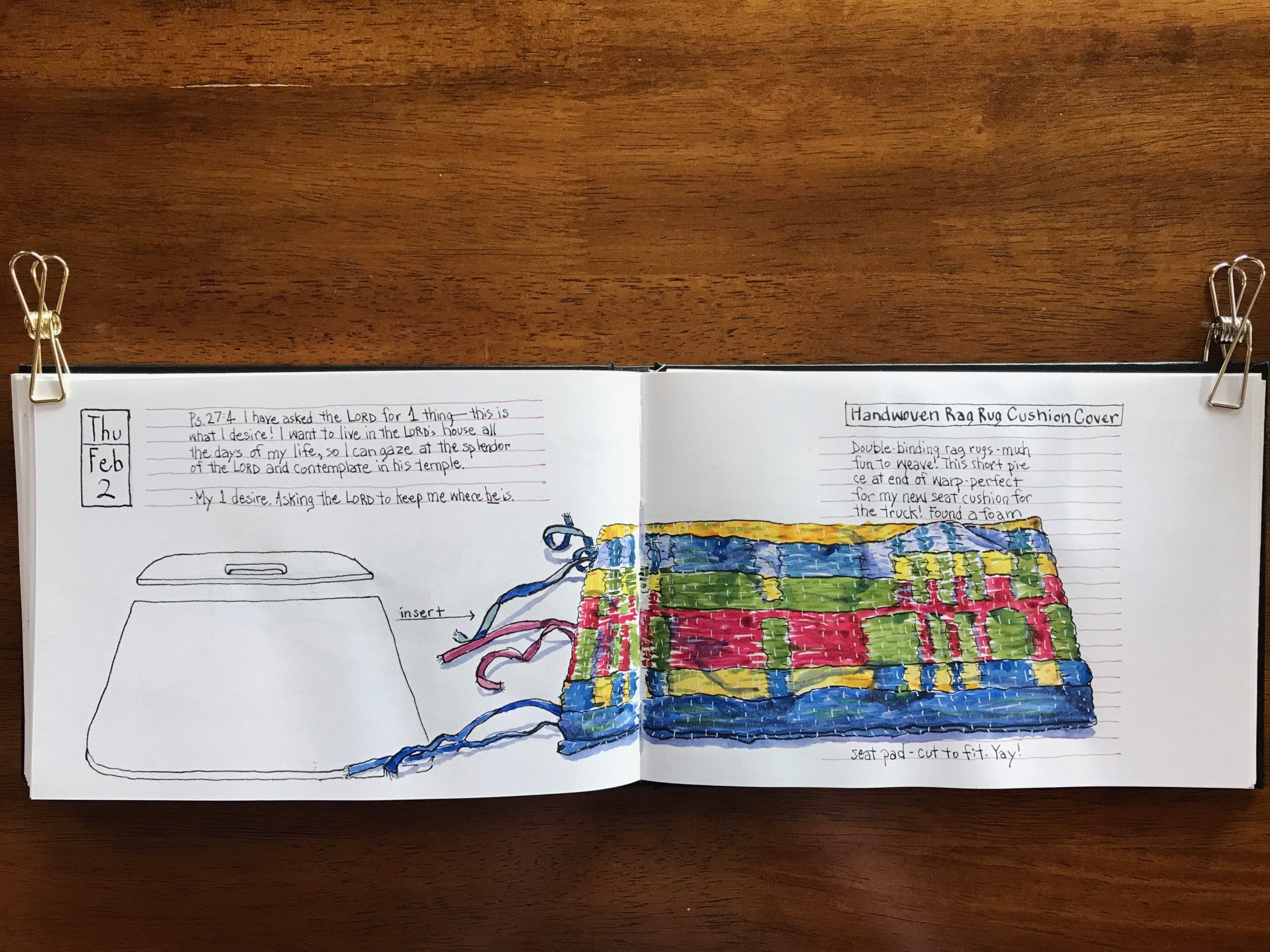 May you use every last bit of your warp.
Happy experimenting,
Karen