The blue threads for this project are delightful! Four shades of blue, from pale blue to sapphire, play across the warp, accented with navy blue stripes. Lucious 8/2 cotton is threaded in eight-shaft twill. The hand of the fabric will be well suited for the chair arm- and headrest- covers I have planned. This blue color sequence is the winning combination from the thread wrappings I showed you in October. (See Warp Sequence Planning.)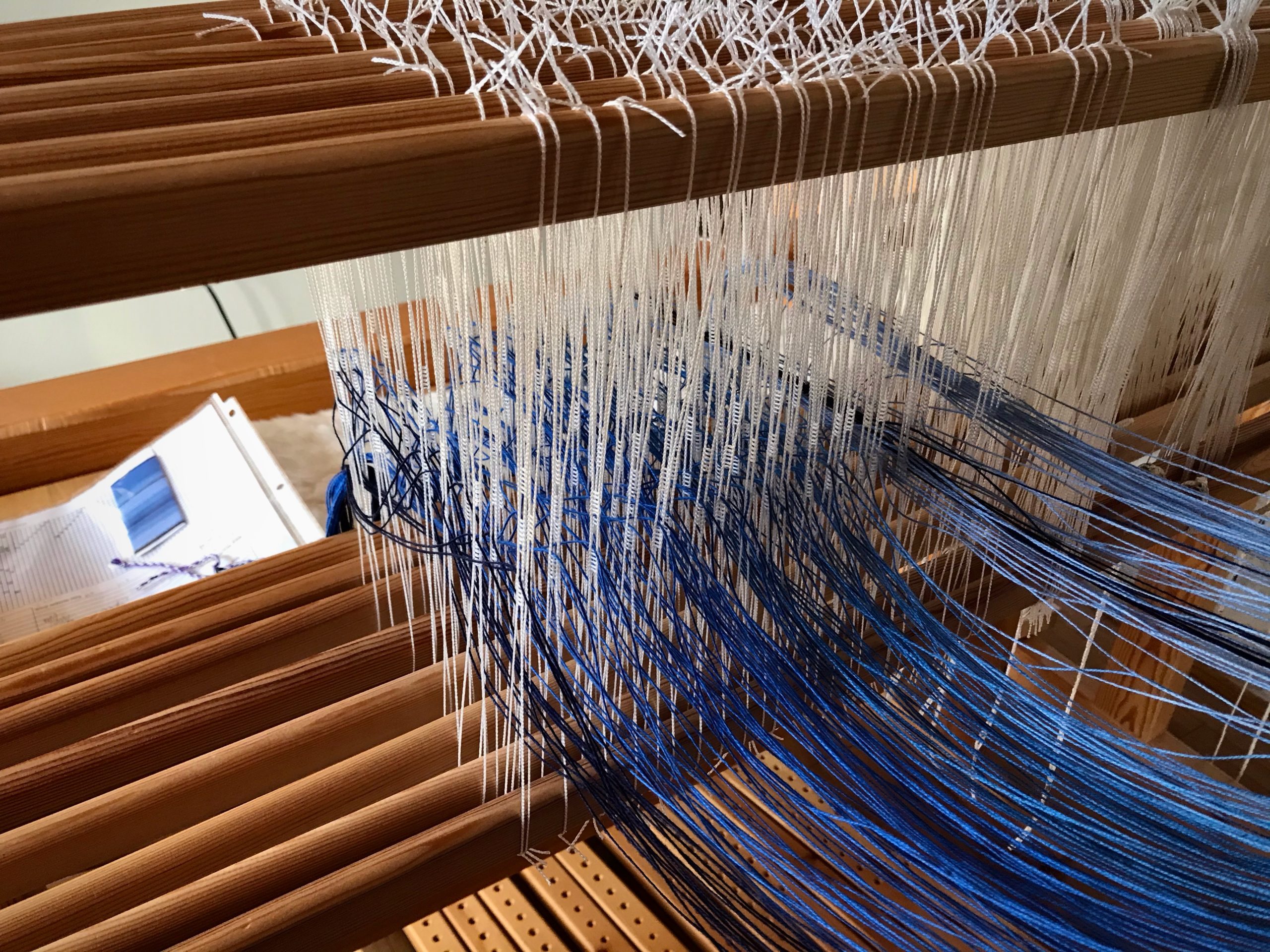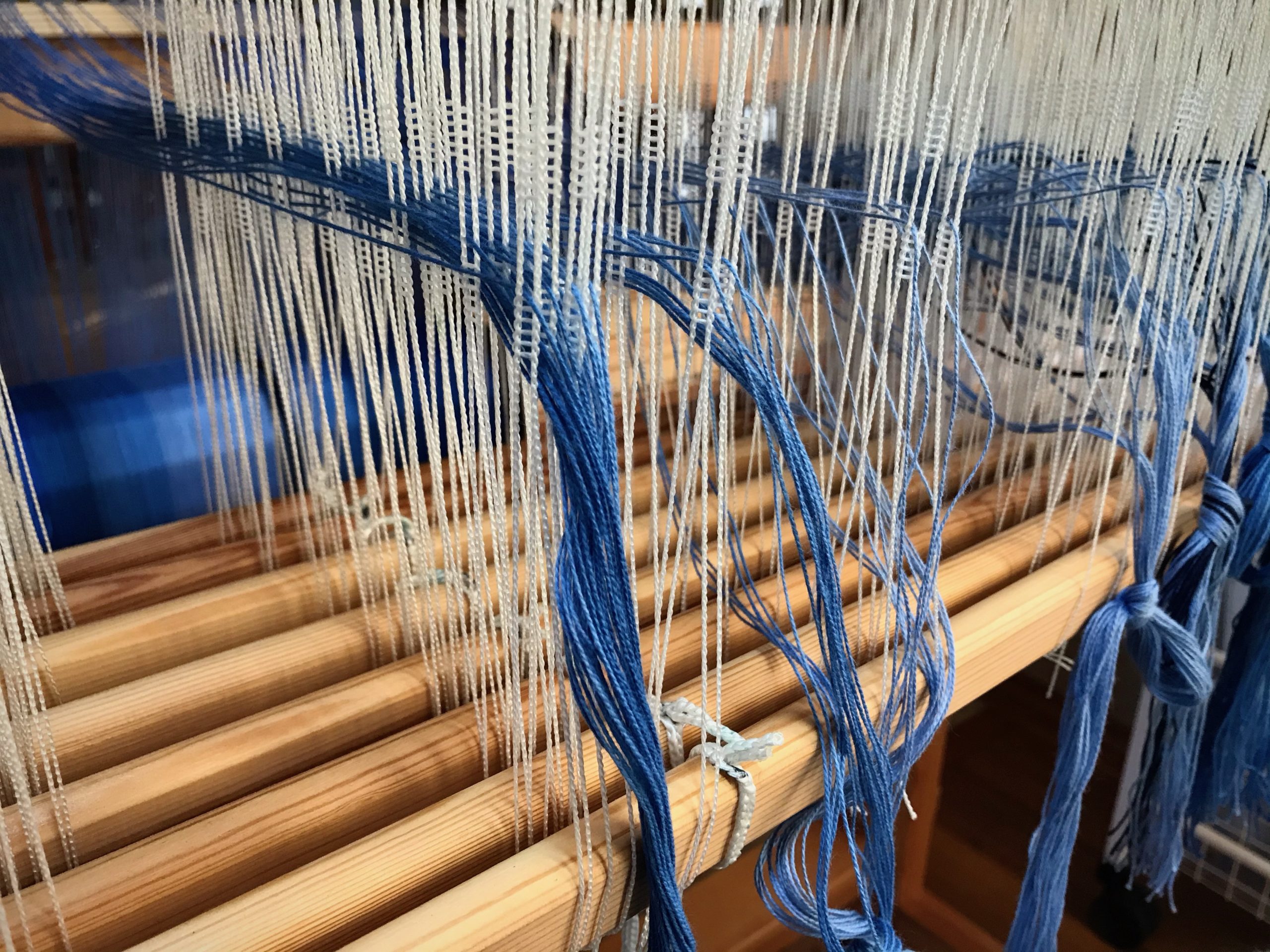 My warp planning had a calculation error. I went on my merry way, winding the warp, beaming the warp, and threading the heddles. Until, …Surprise! I have three extra ends left after all the heddles are threaded. Fortunately, there is grace at the loom. I pull the navy blue border threads and three light blue threads out of their heddles and re-thread the navy blue border stripe. The three light blue ends will hang off the back, unused. All is well.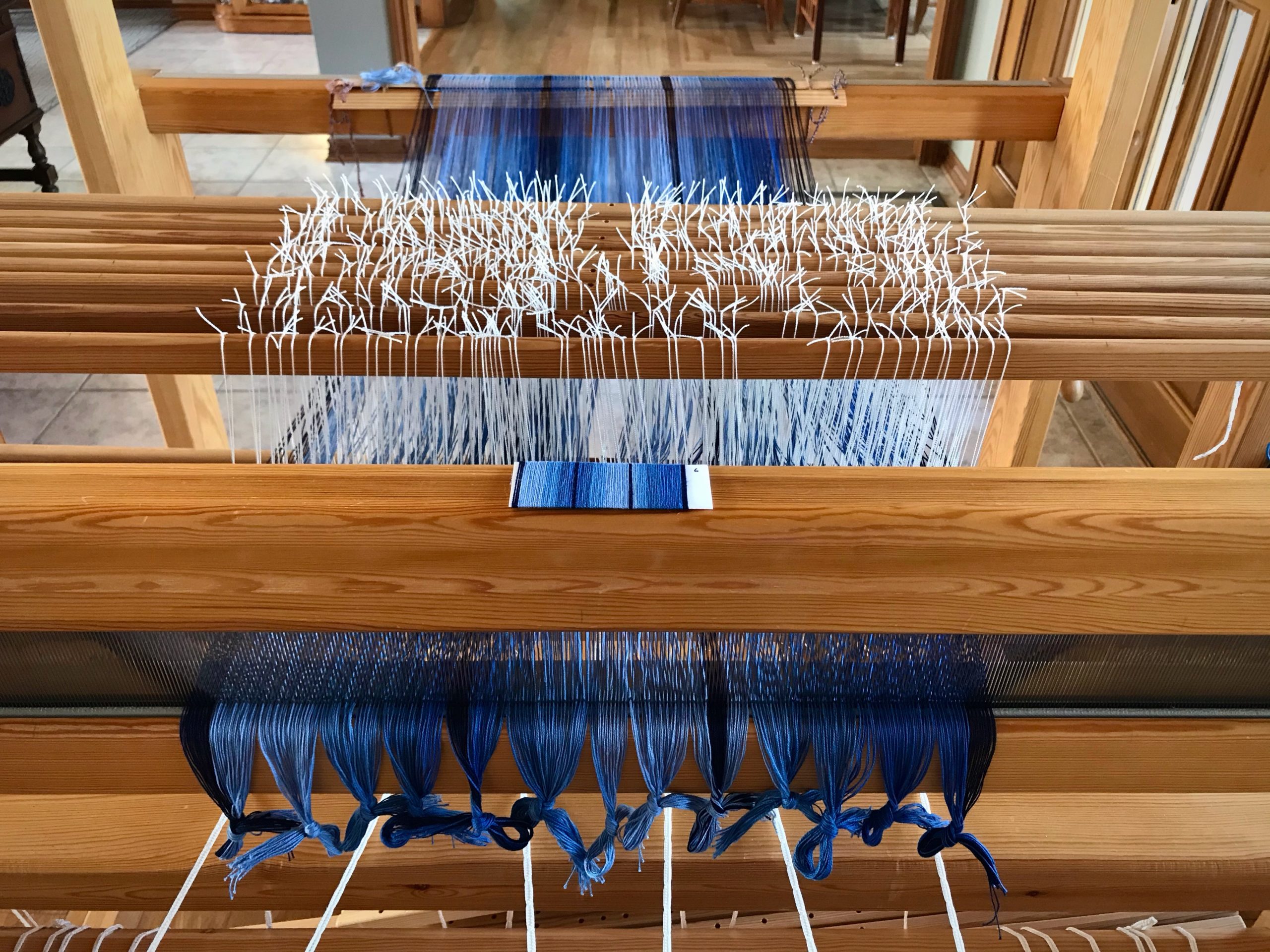 Grace is like that. We mess up, find and admit our wrong, and the Lord Jesus forgives, granting us a new start. When we are wrong we need grace. What about when others are wrong? When the errors of others affect us, what shall we do? Forgiveness is our only option. There is no good reason to hold those error threads and weave them into our fabric.
May you be a recipient of grace.
Your friend,
Karen