I waded into deflected double weave for the first time. It took me one full scarf to figure out what I was doing. By the second scarf, I had a much better sense of how the pattern fits together and what to do with the shuttles (most of the time). Both scarves are quite imperfect (no one will ever know…). The loom behaved perfectly, though. This is my Julia's first project using all eight shafts. Now, I know that this sweet loom is up to any challenge I give her.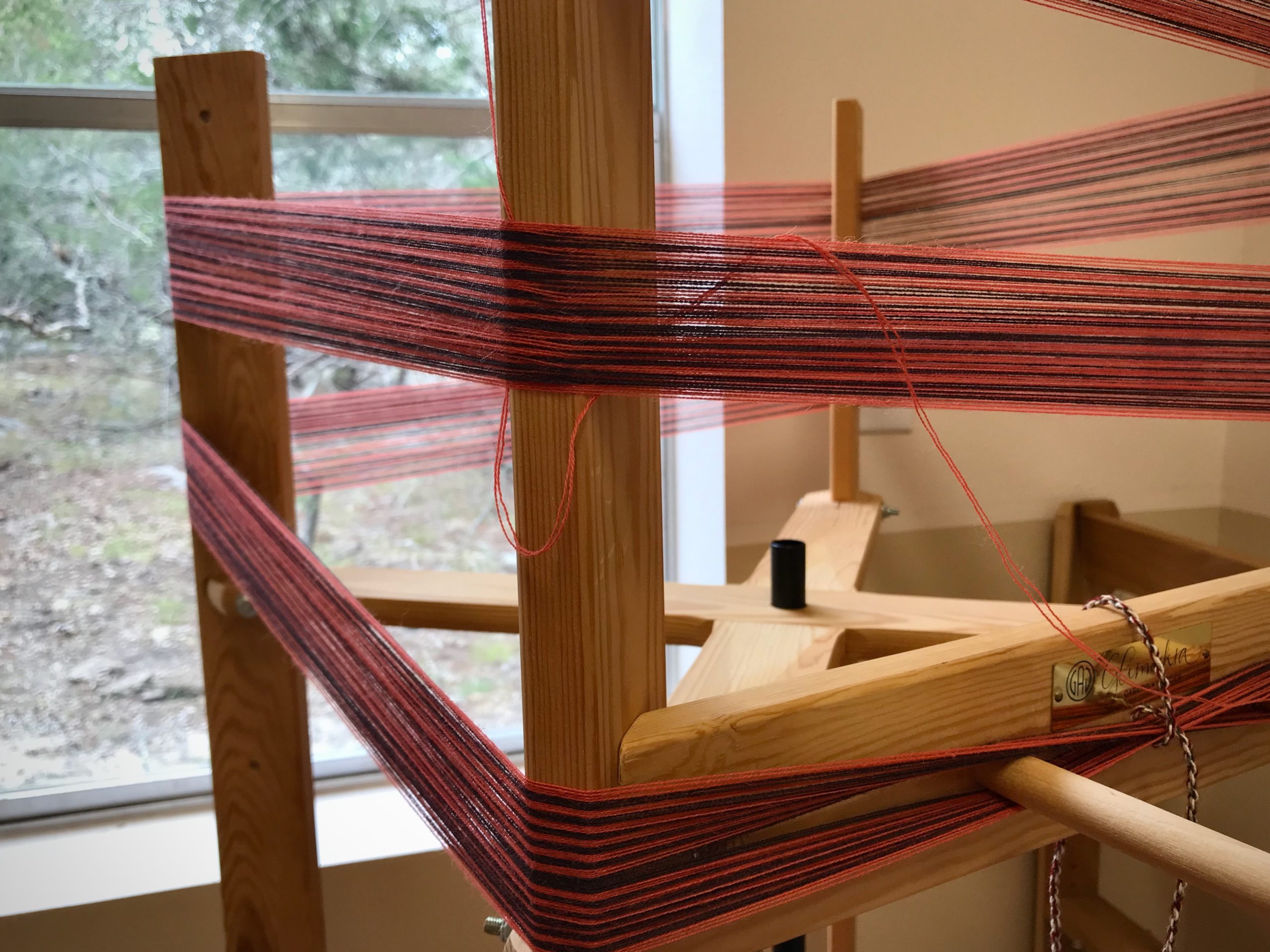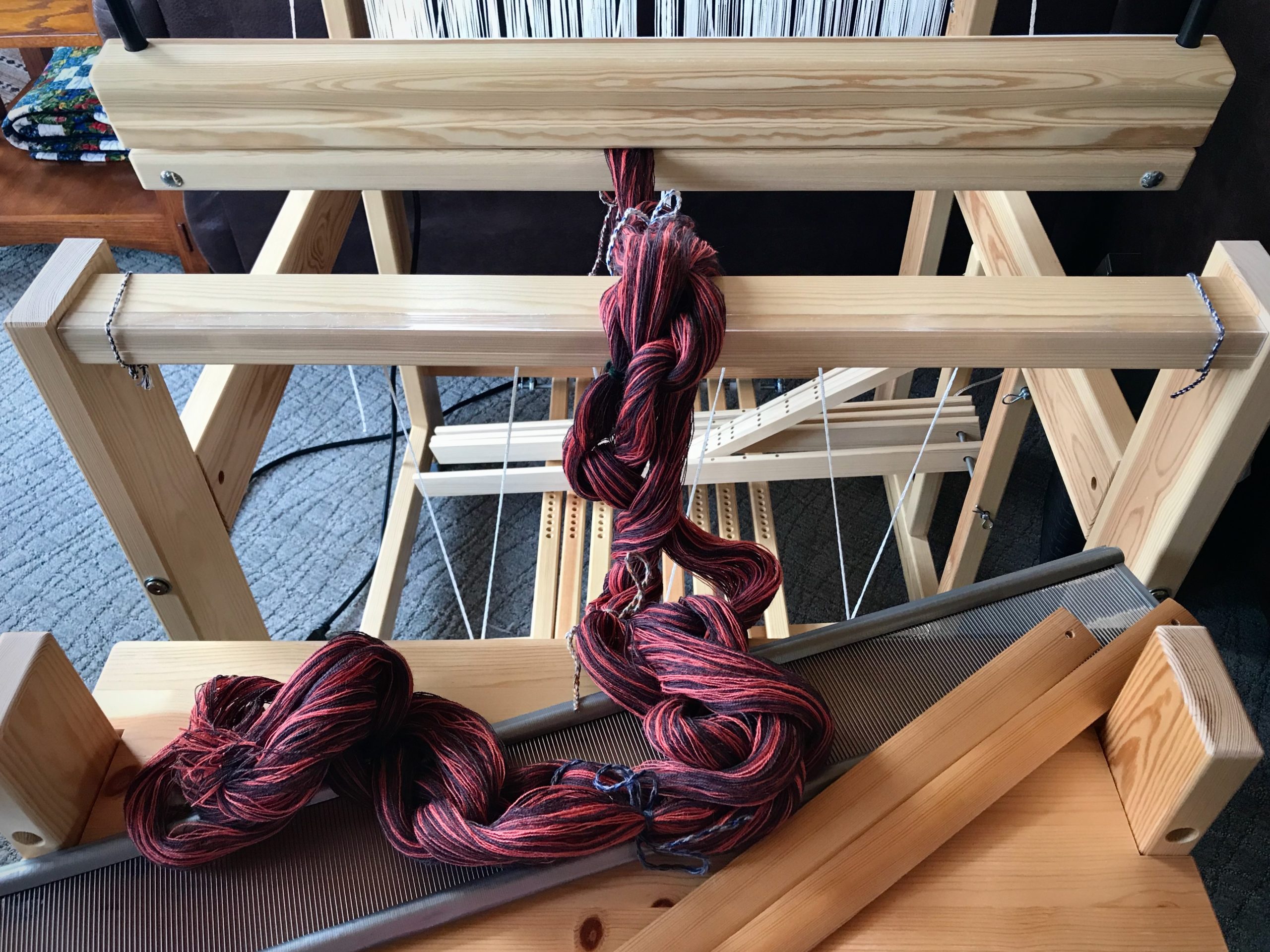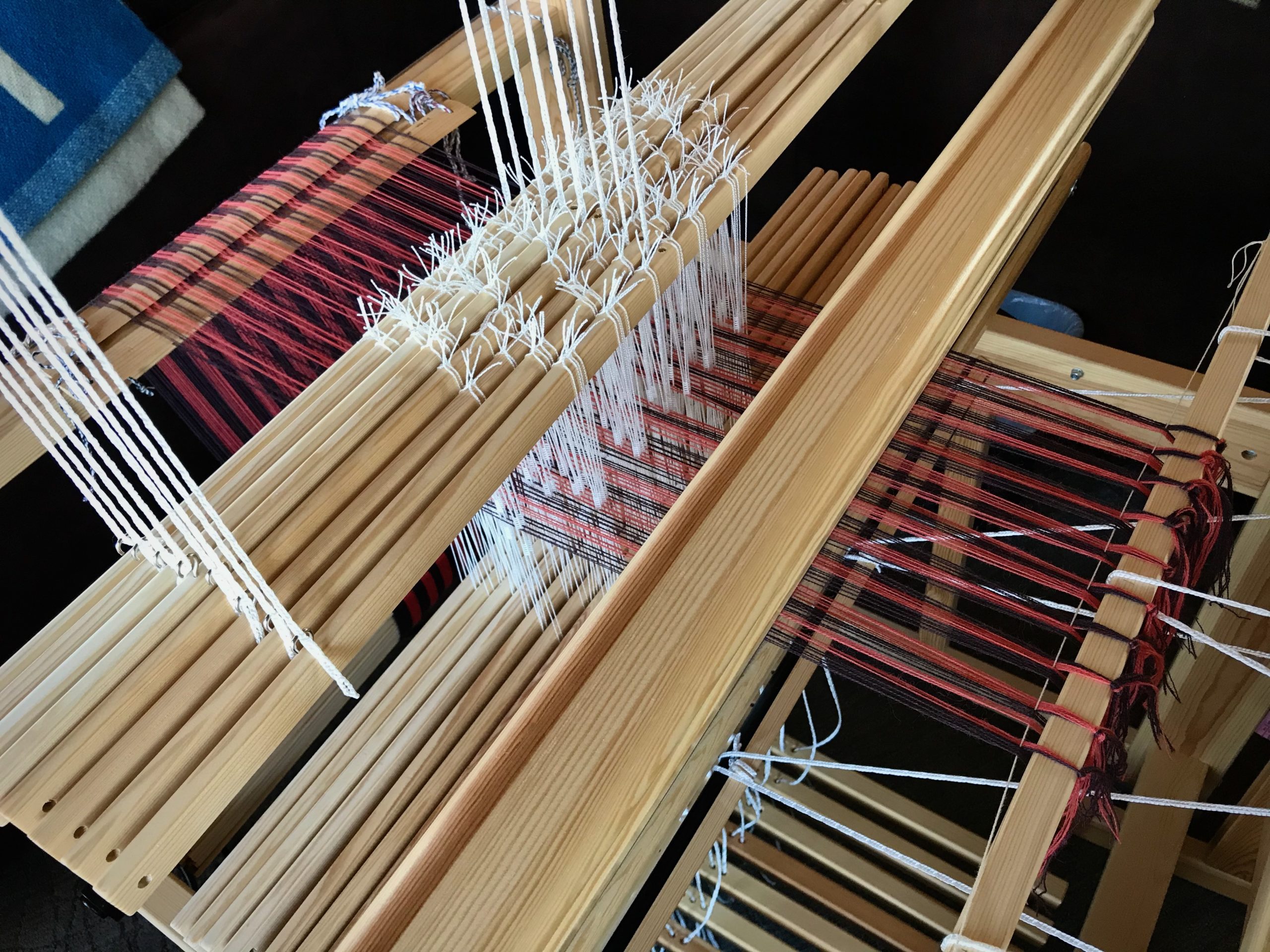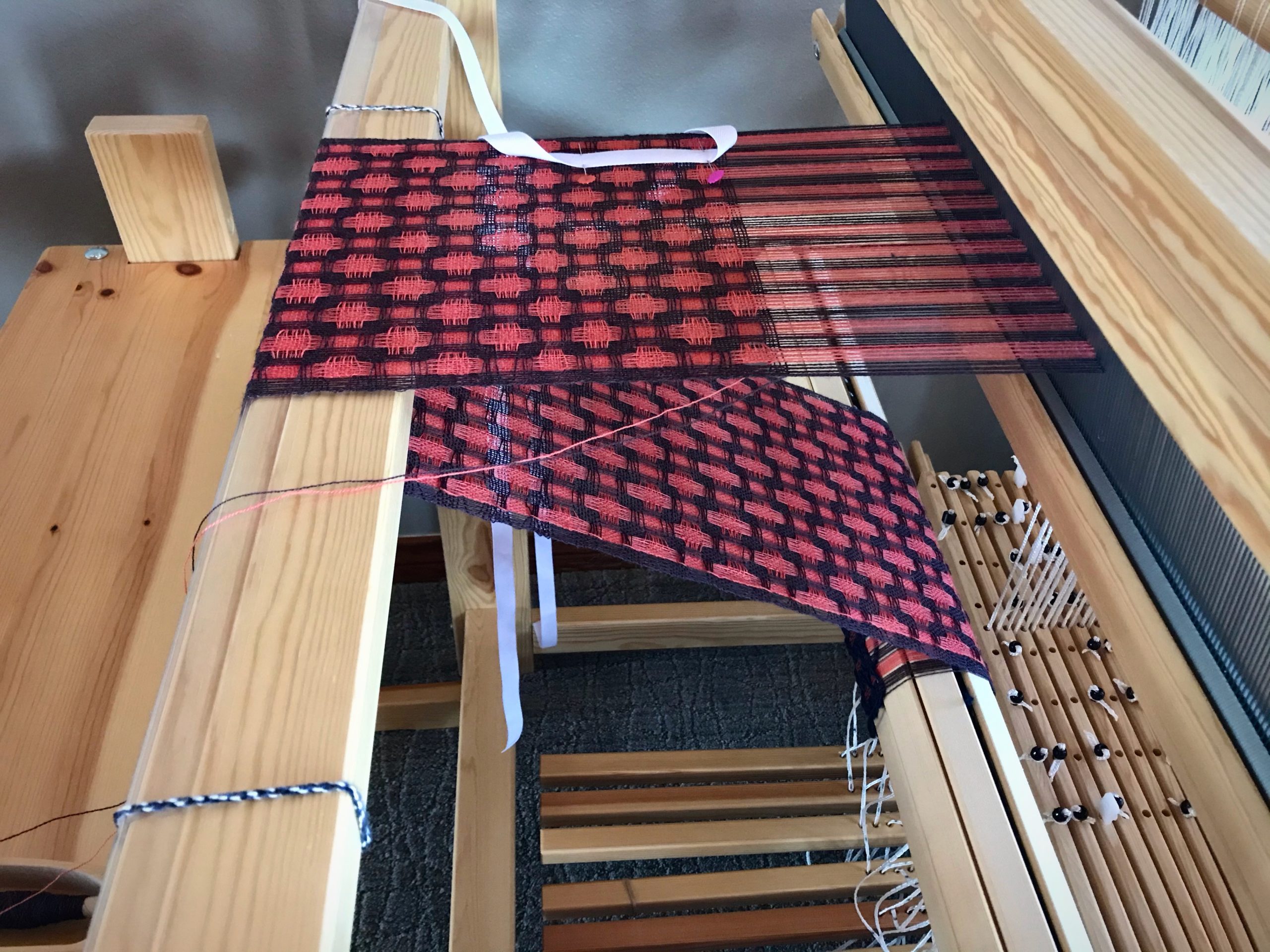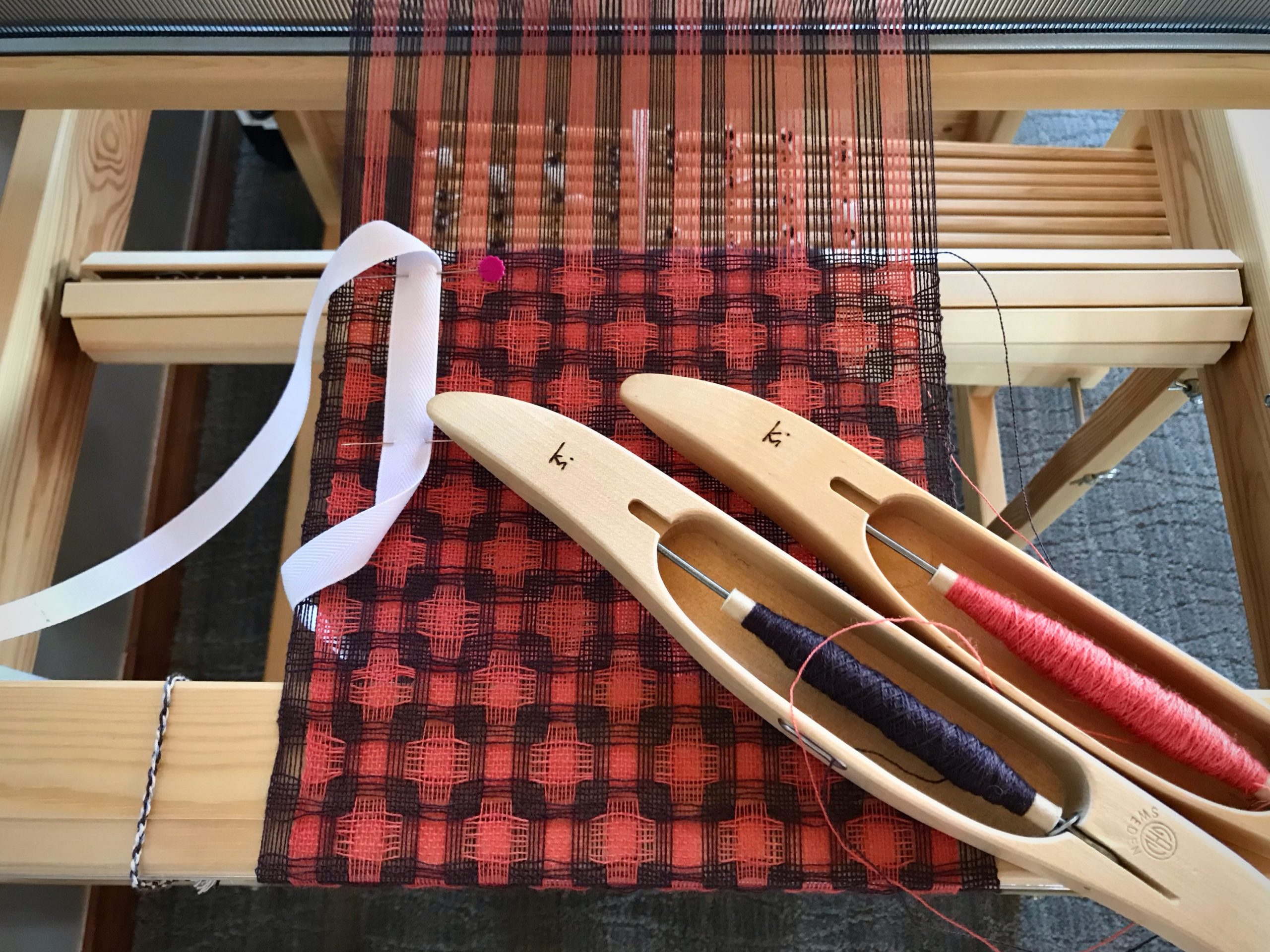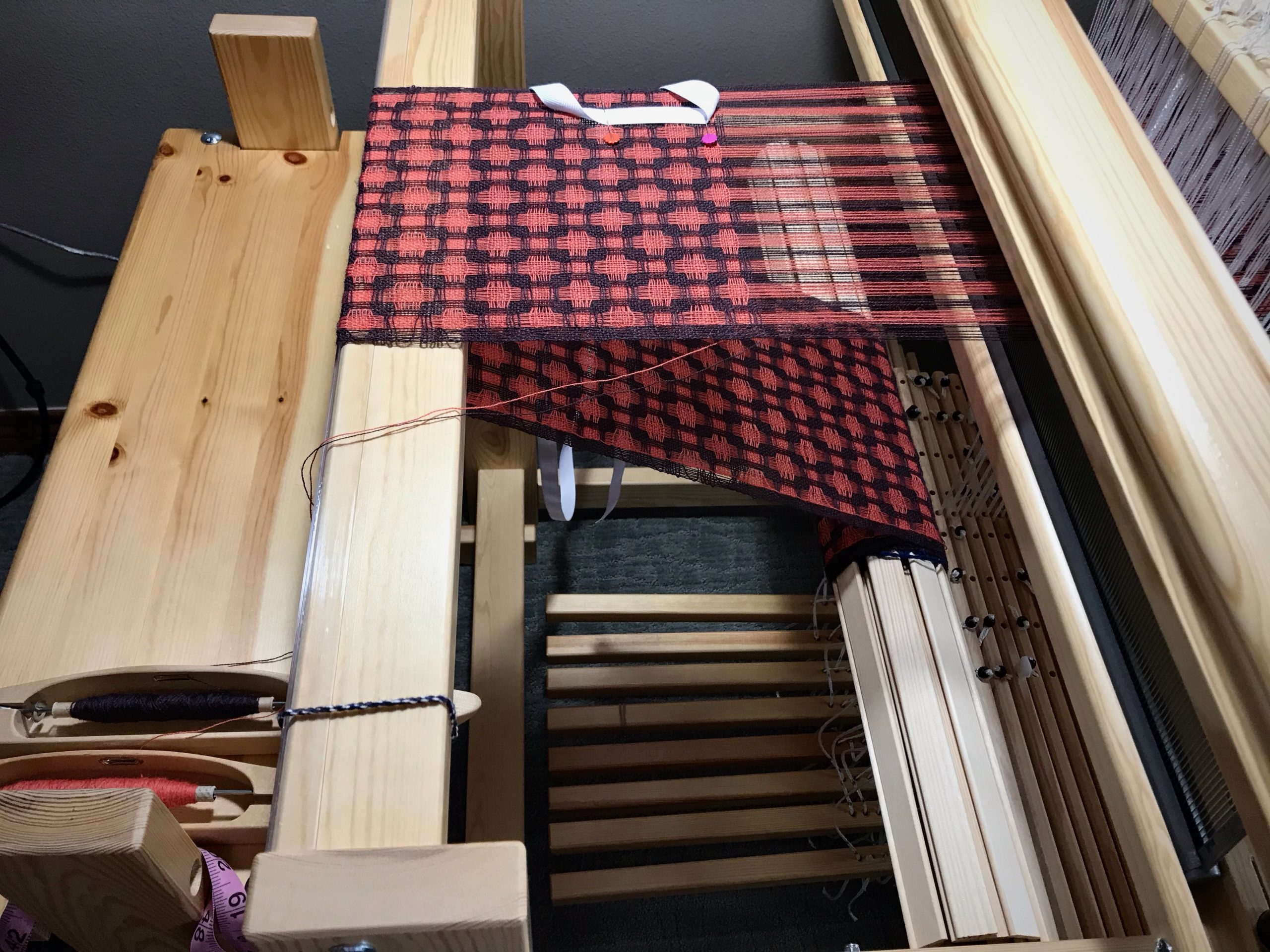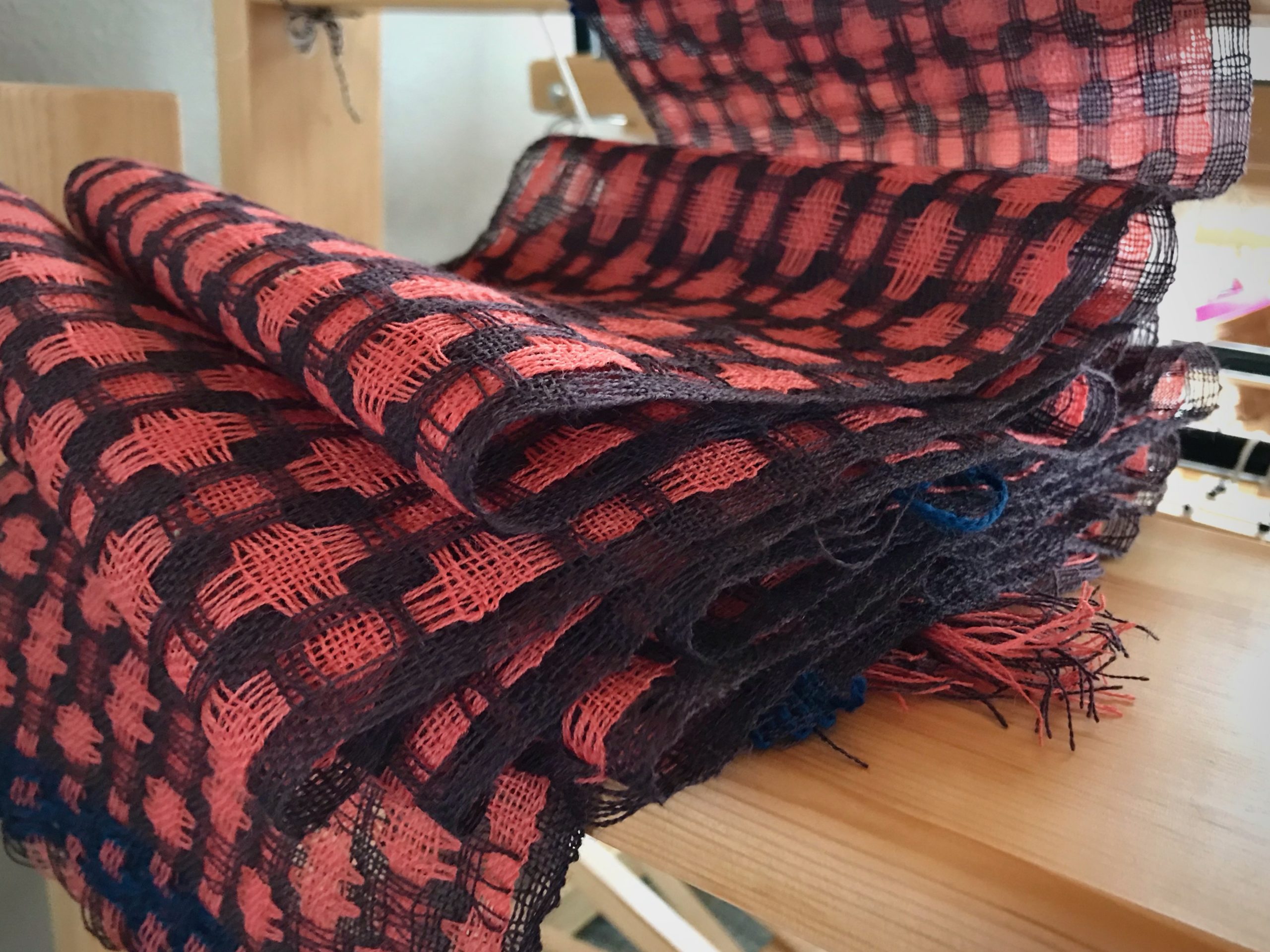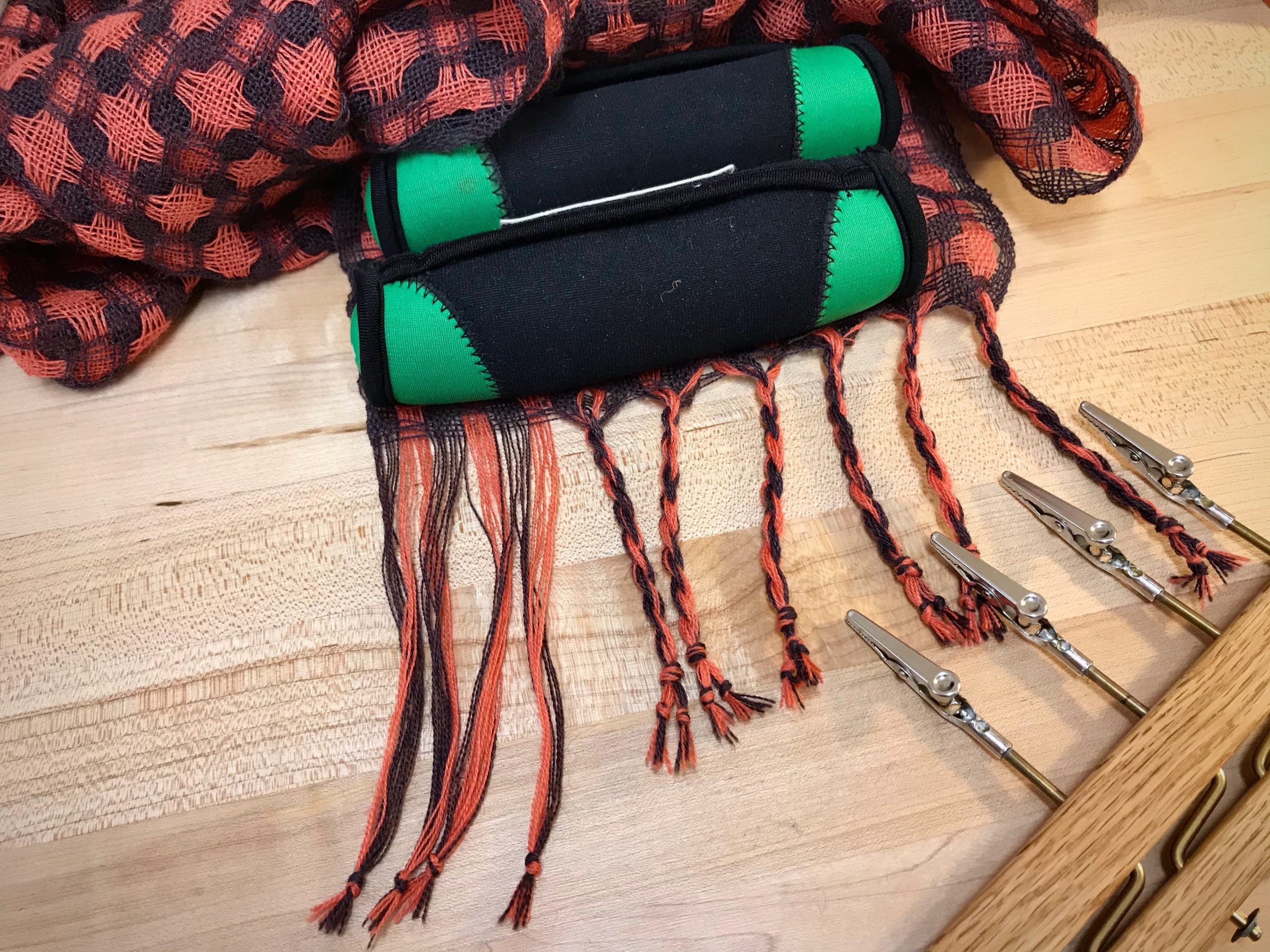 By the way, I like the finished airy scarves, even with their flaws.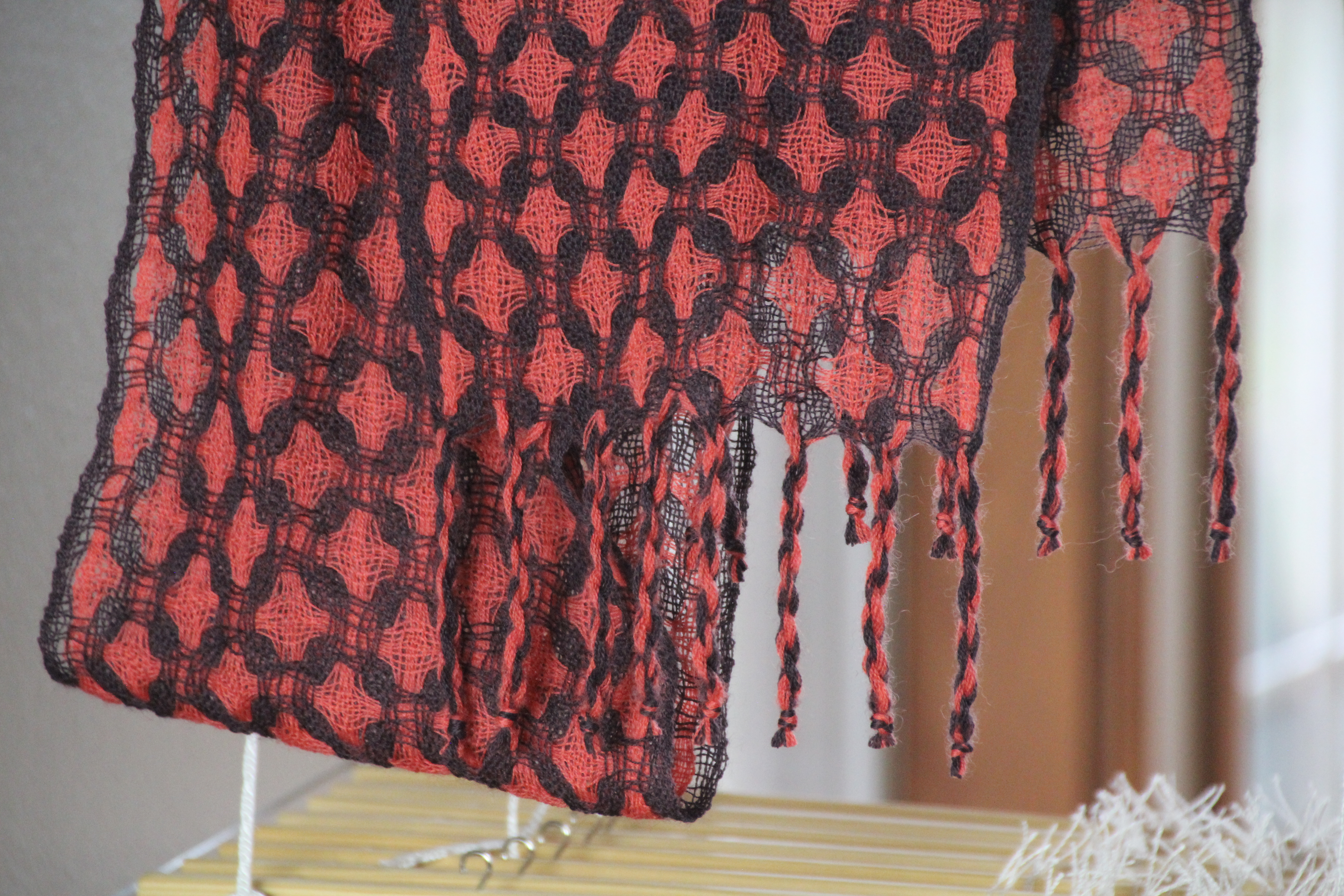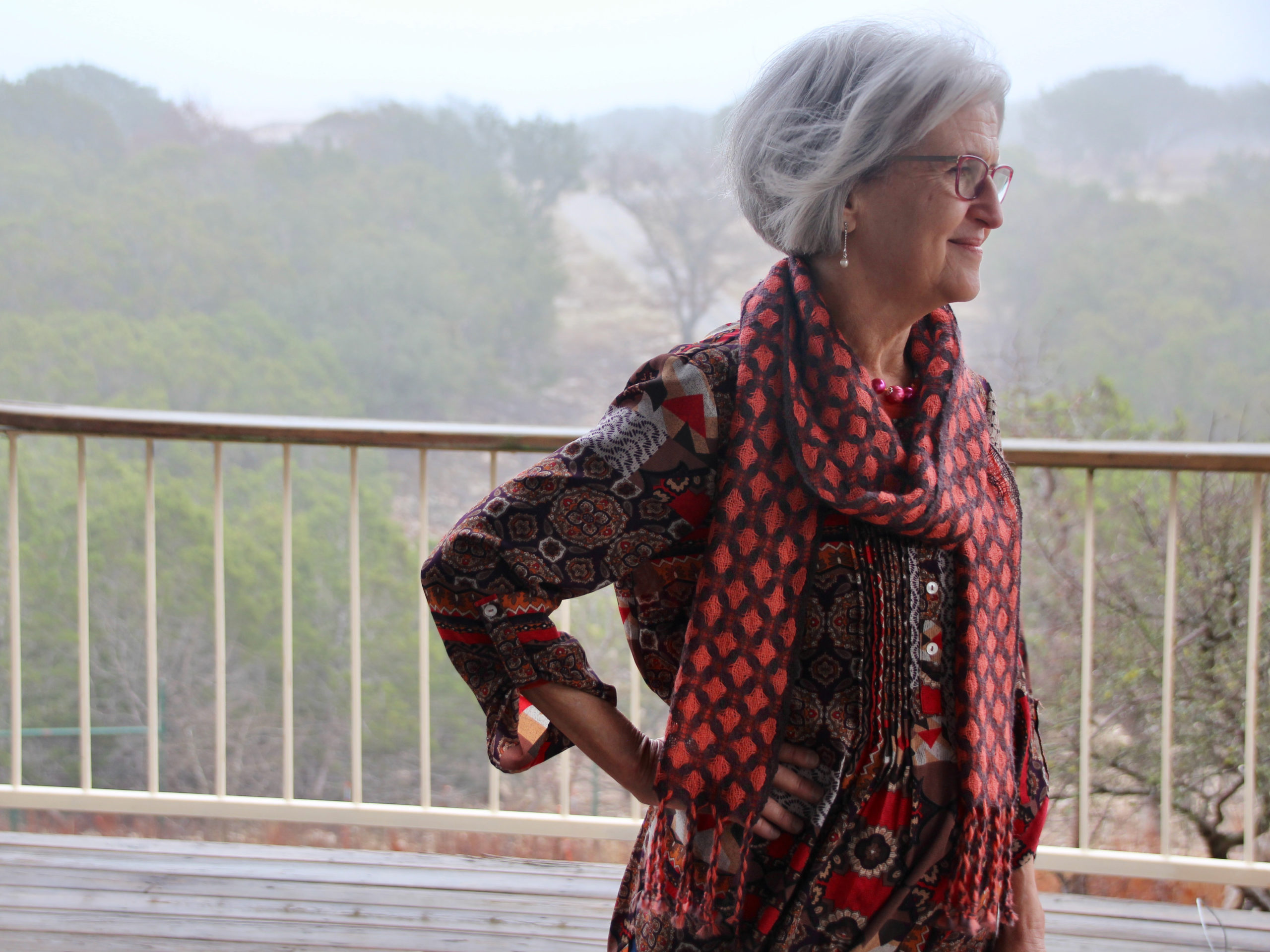 May you wade into a new experience.
Happy Weaving,
Karen