This throw has fringe. It seems appropriate for a homestyle cotton wrap. Fringe says comfortable, casual, and playful. I do not mind the time it takes to twist the threads to make this tactile edging. It's a satifying close to a worthwhile project. After all, who can resist running their fingers through soft twisted fringes?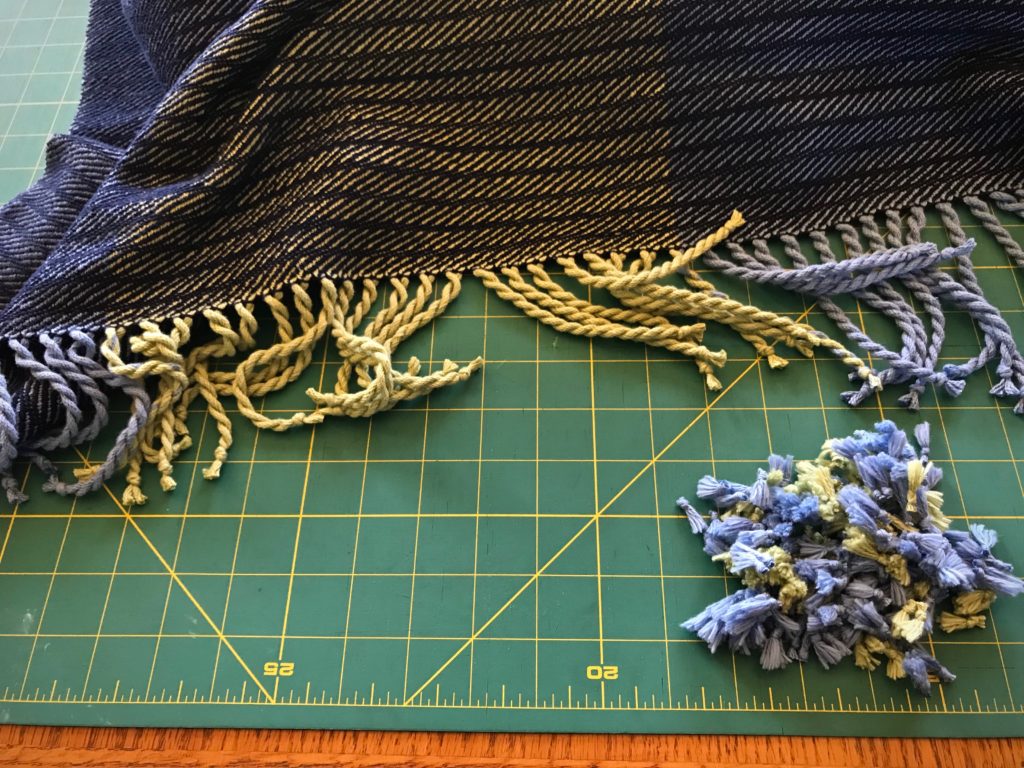 Reminisce with me through the start-to-finish process of making this eight-shaft undulating twill throw for my lovely daughter-in-law Lindsay.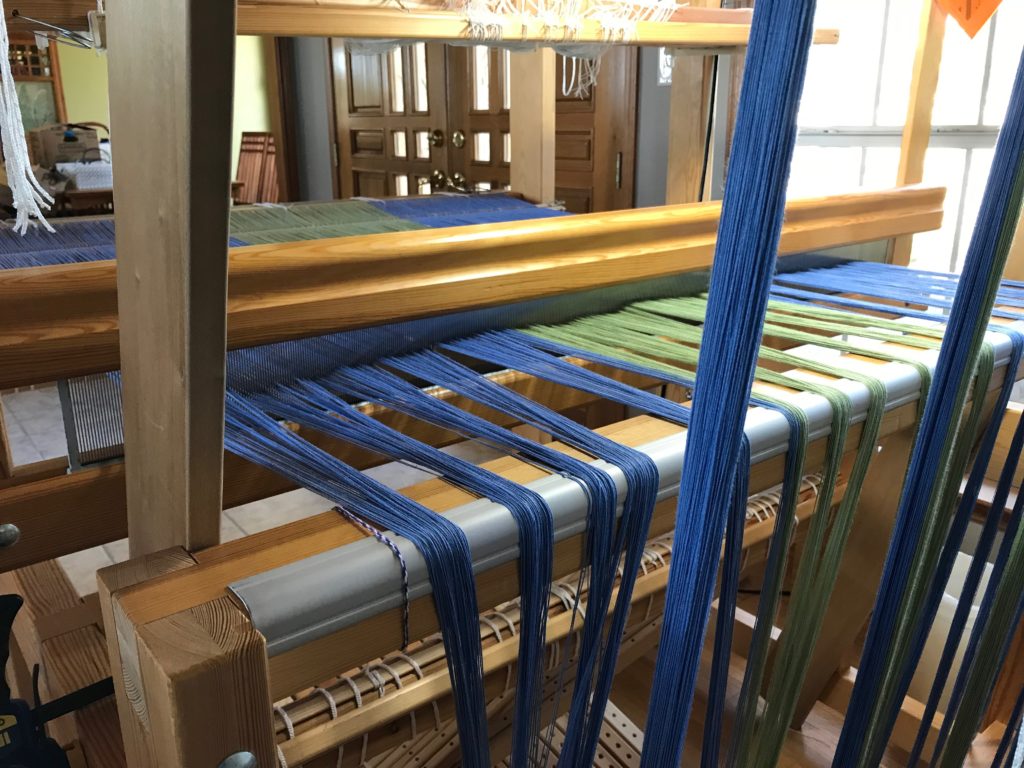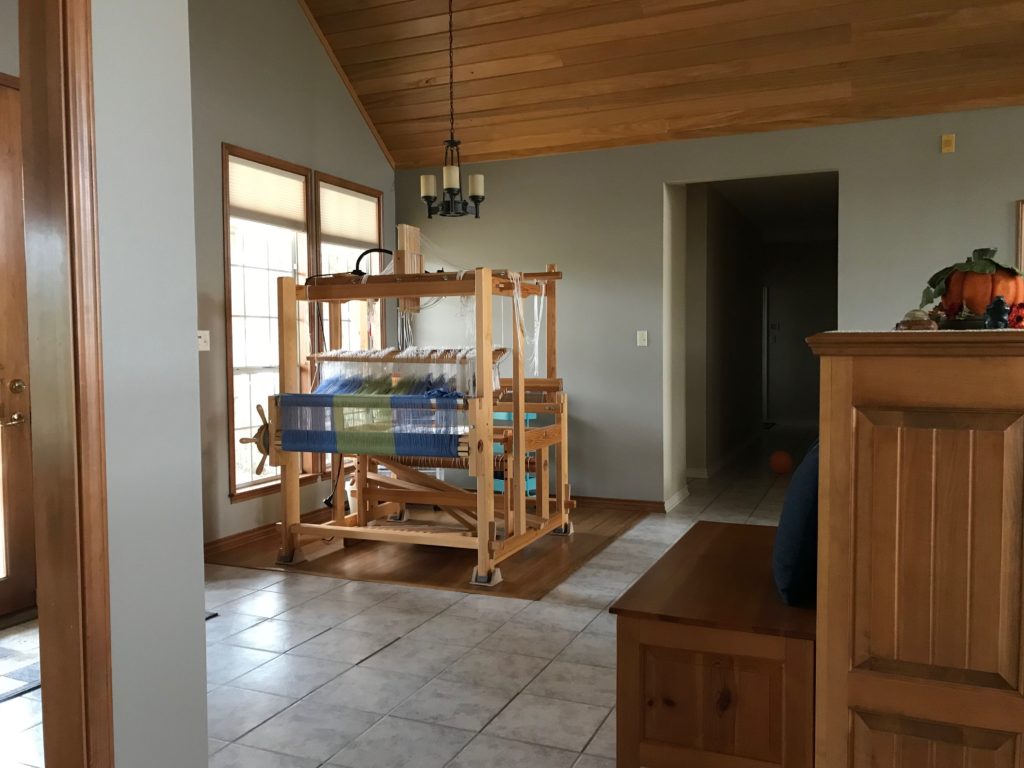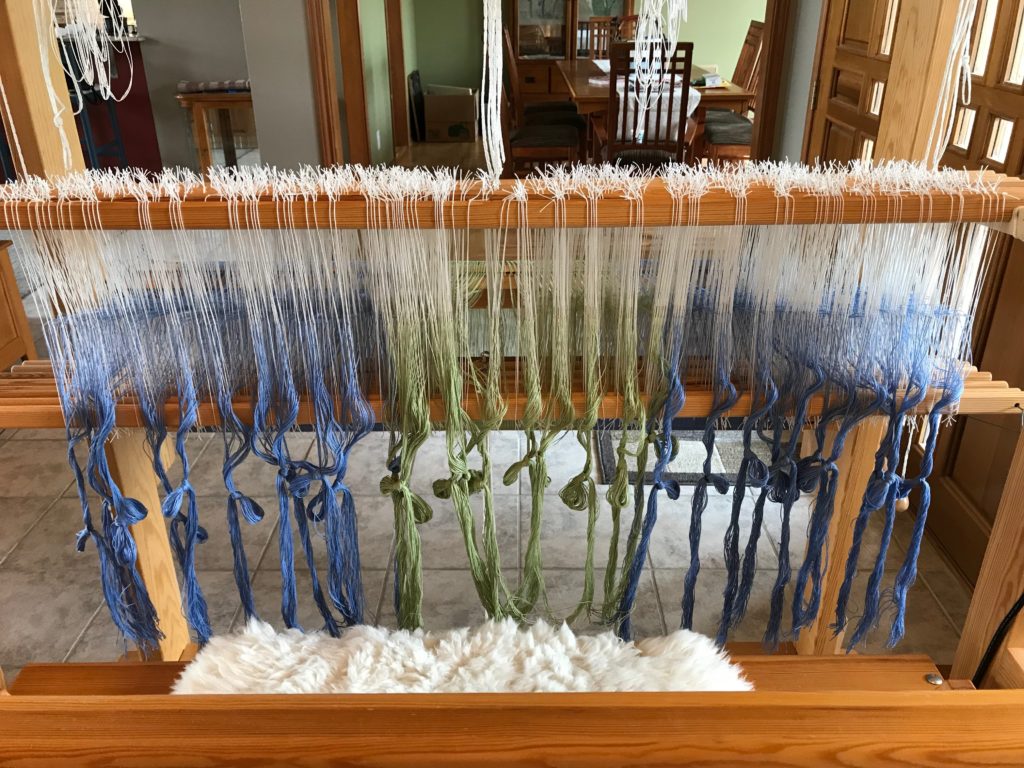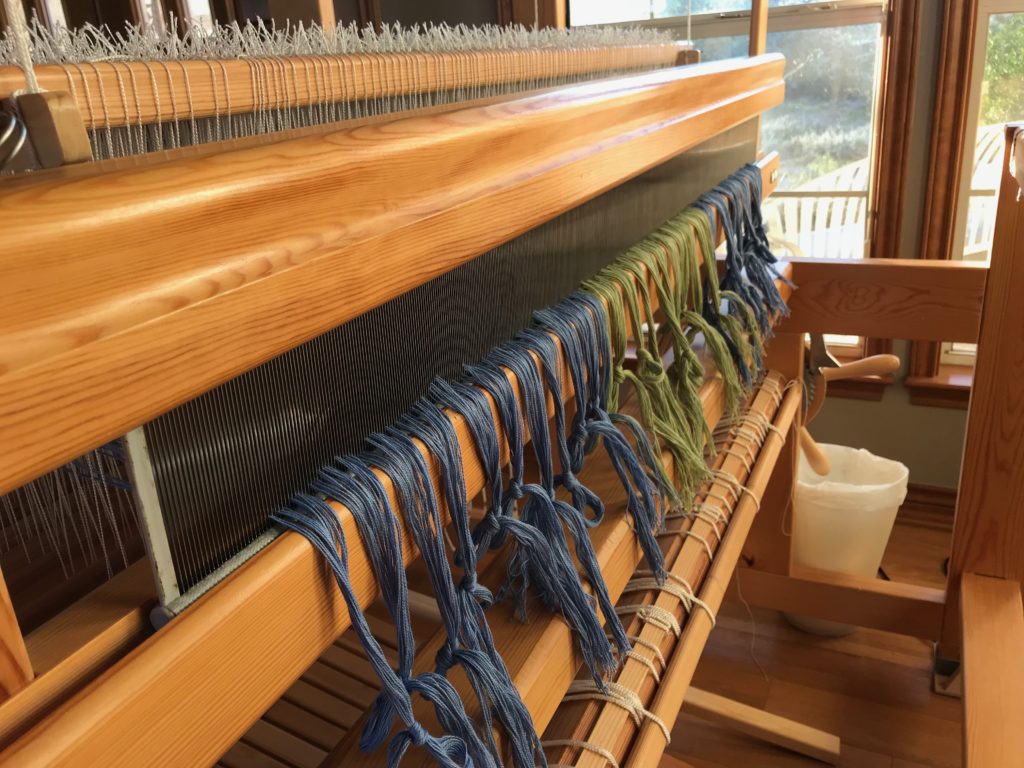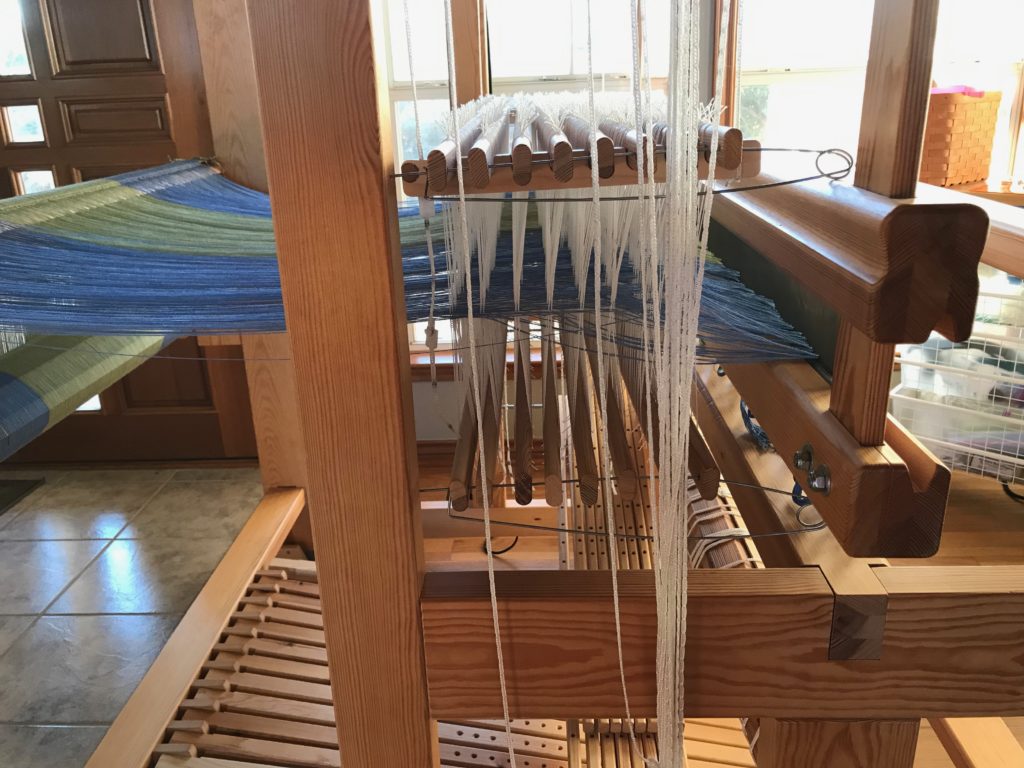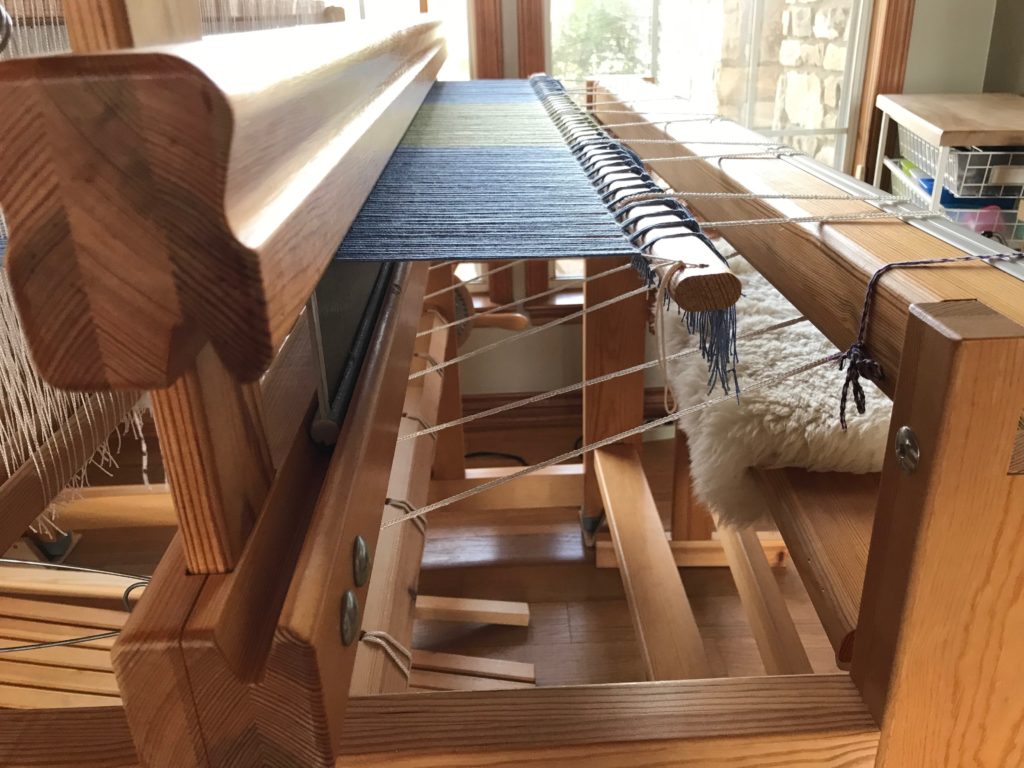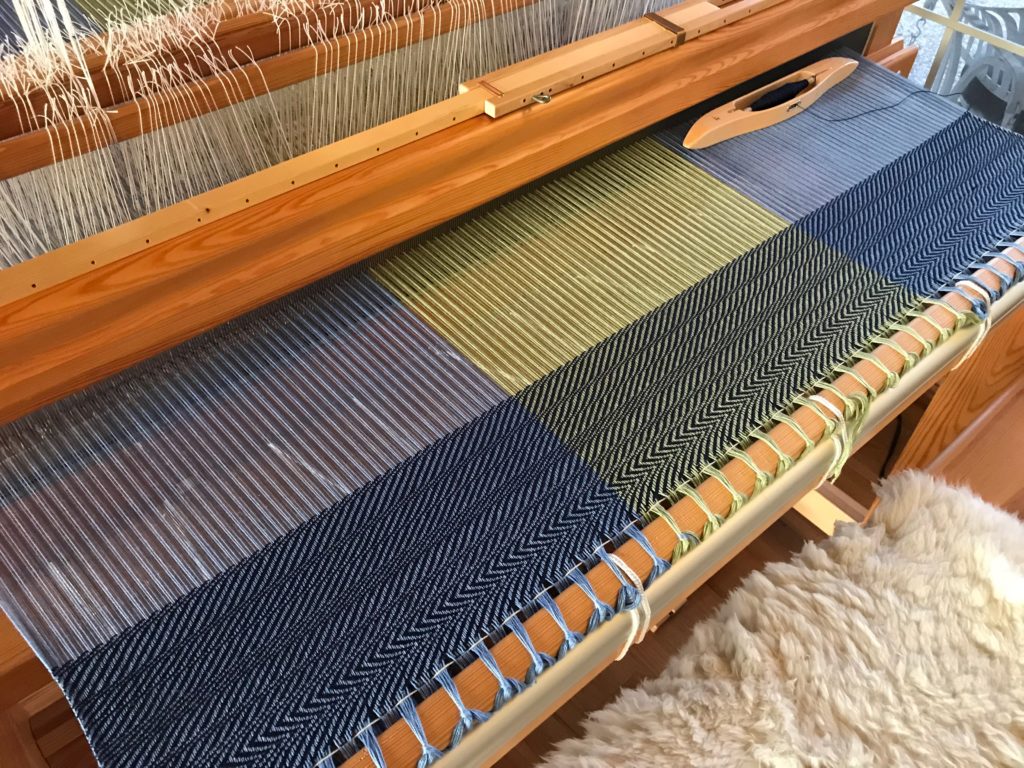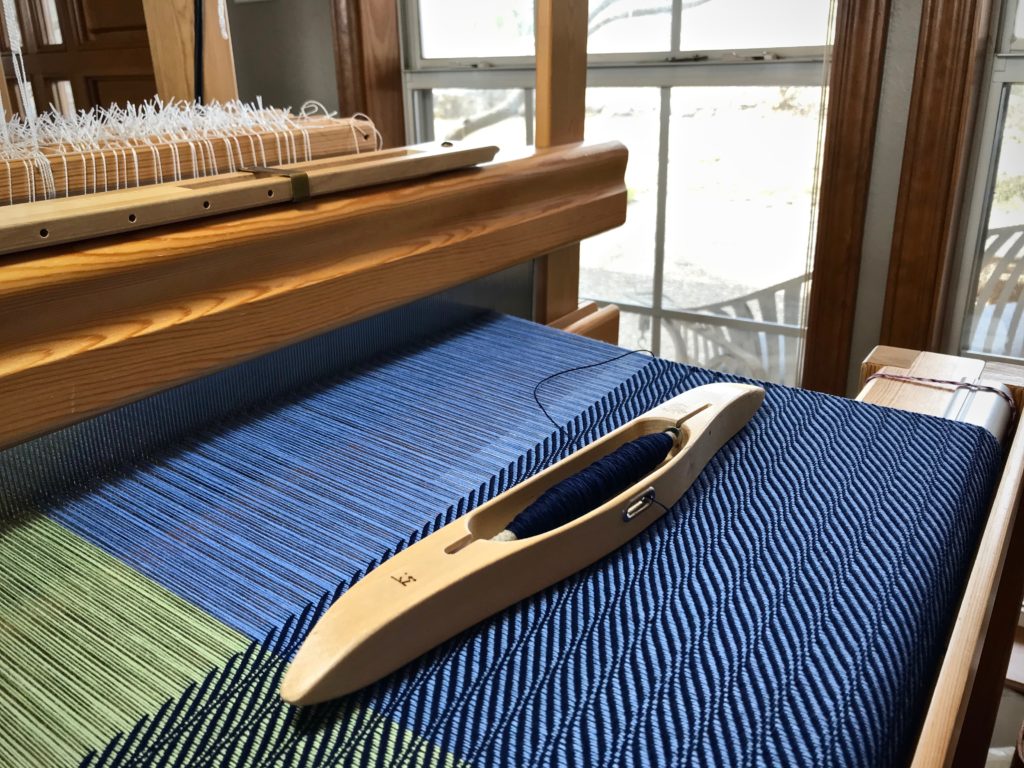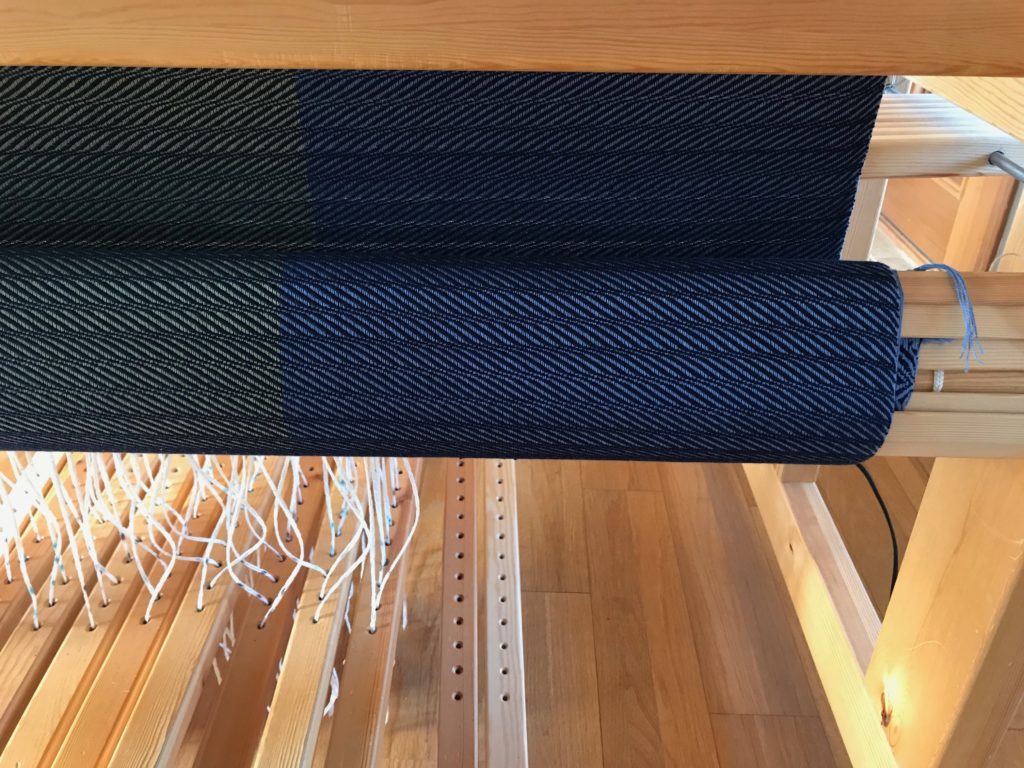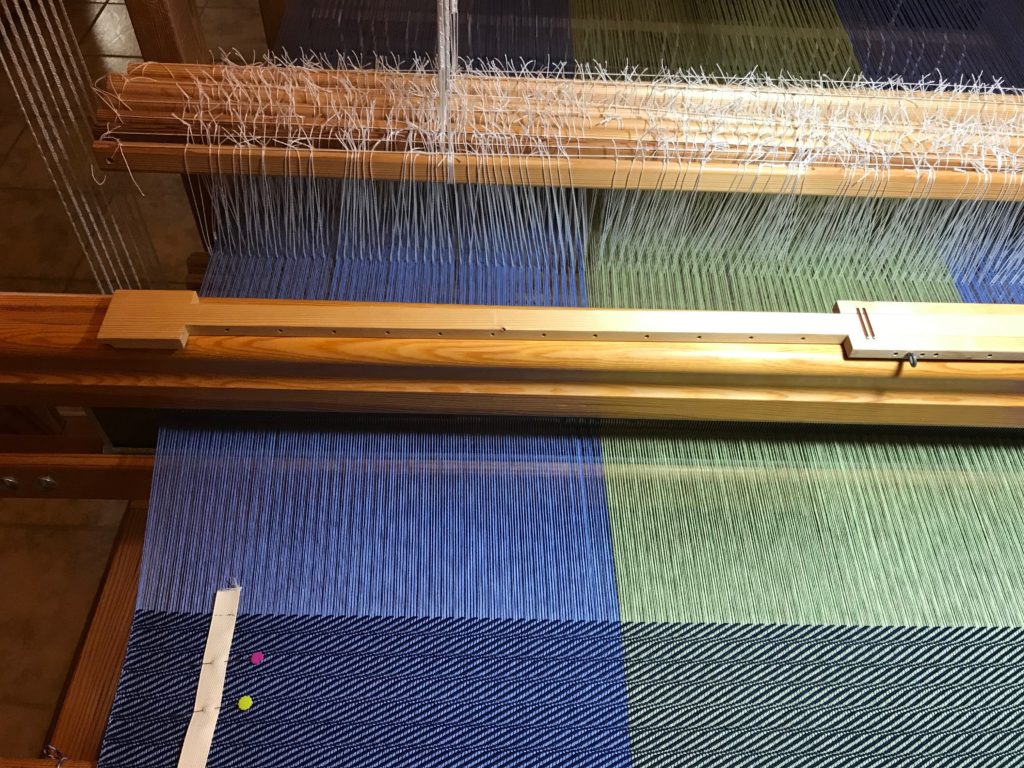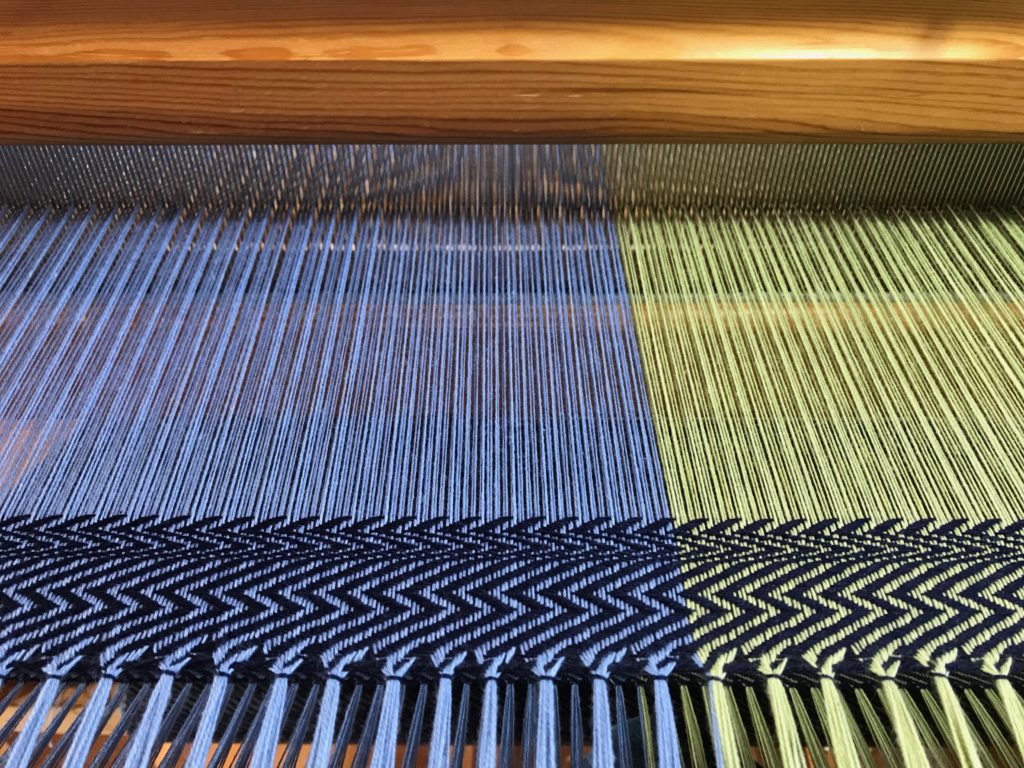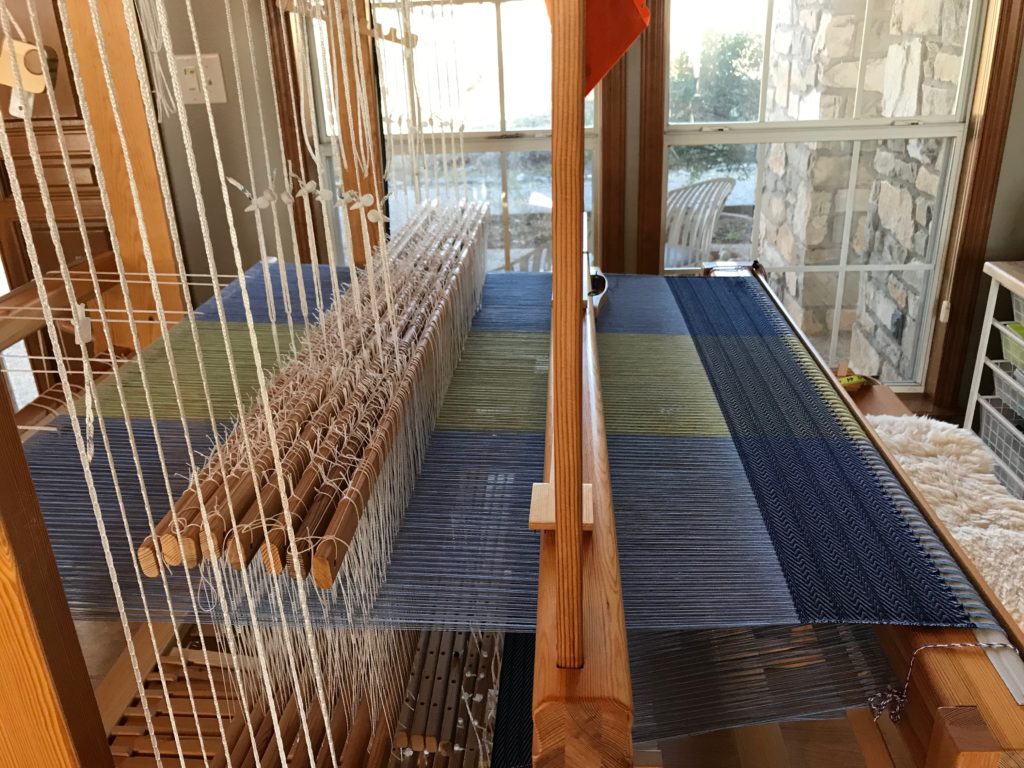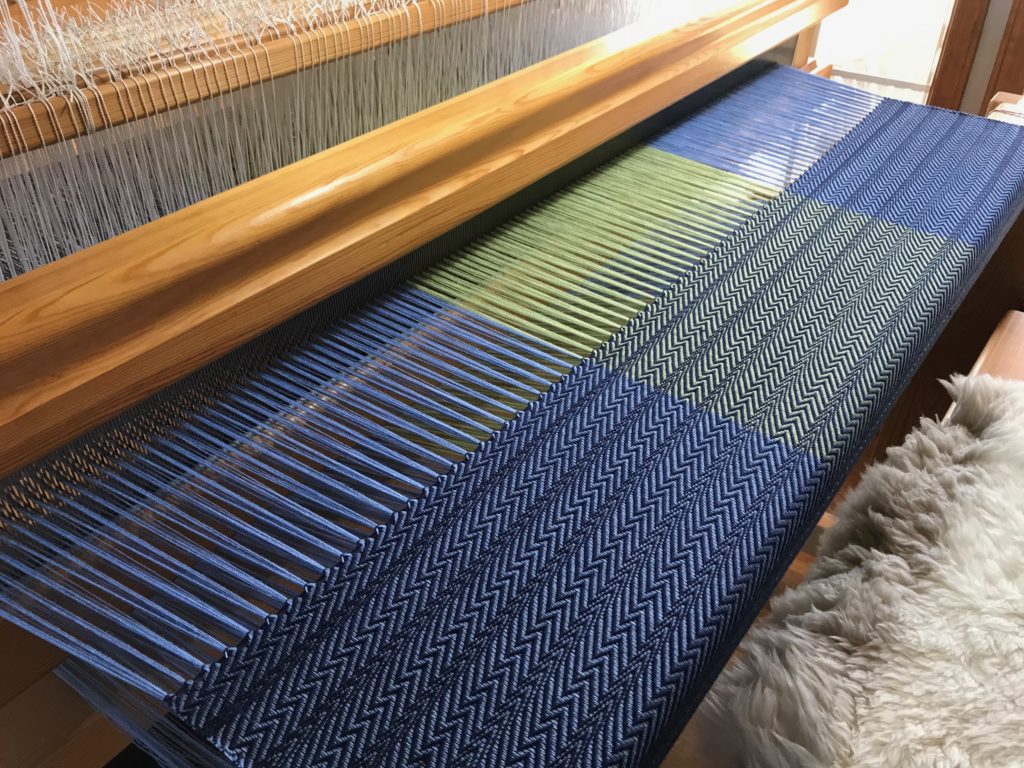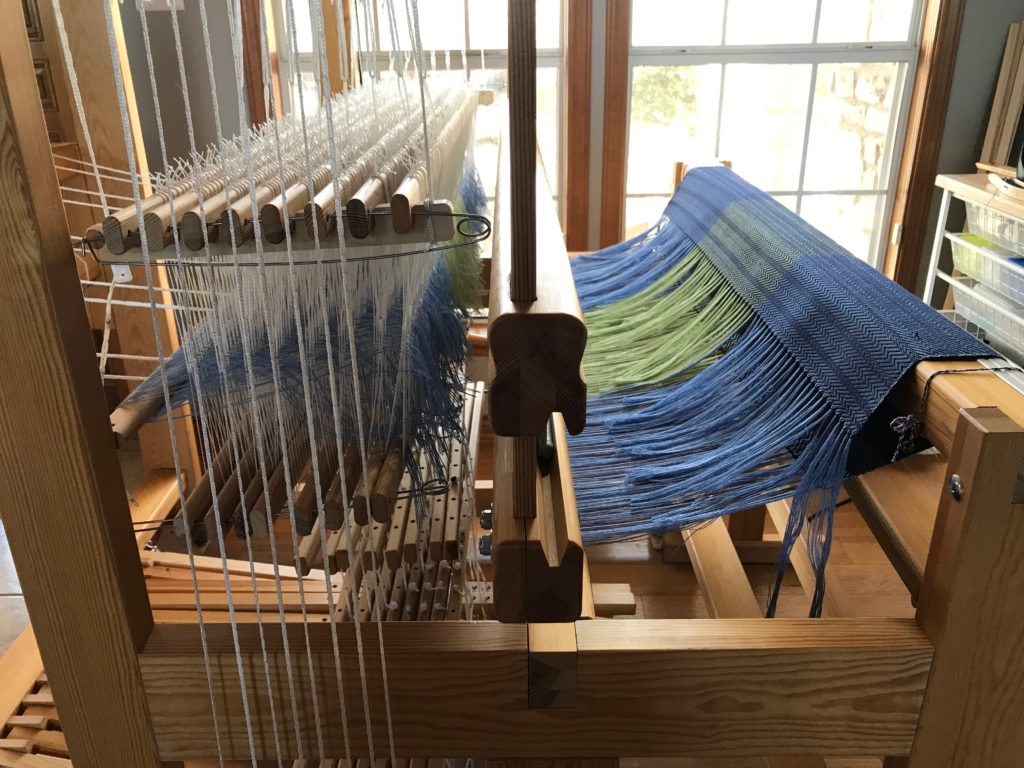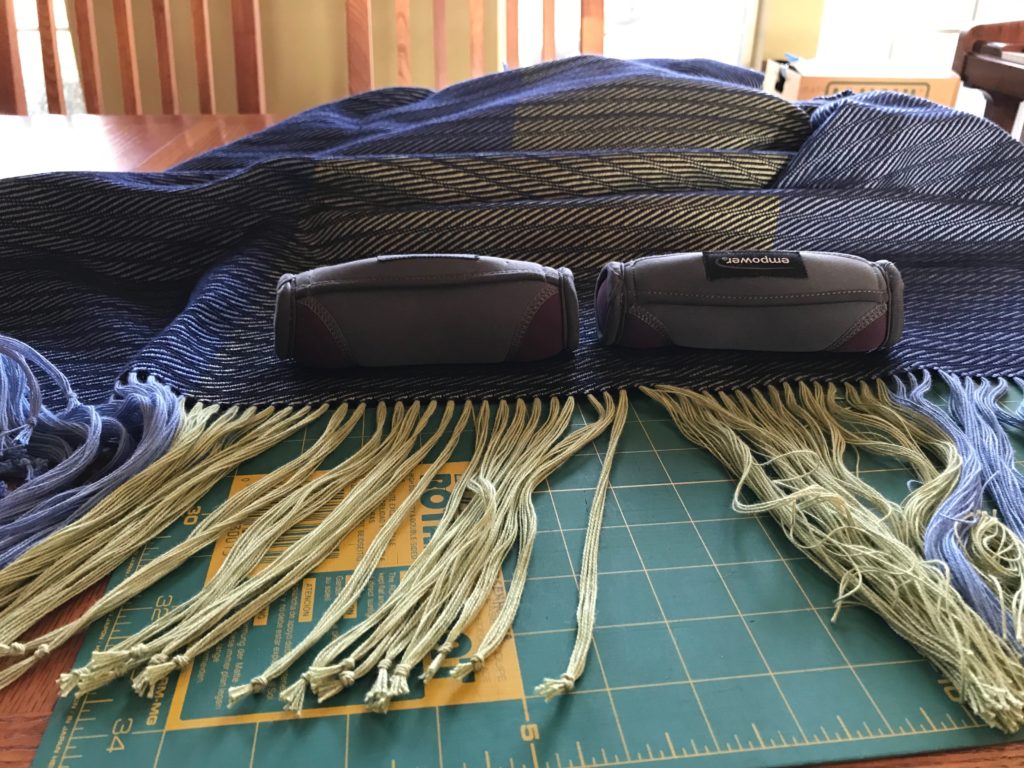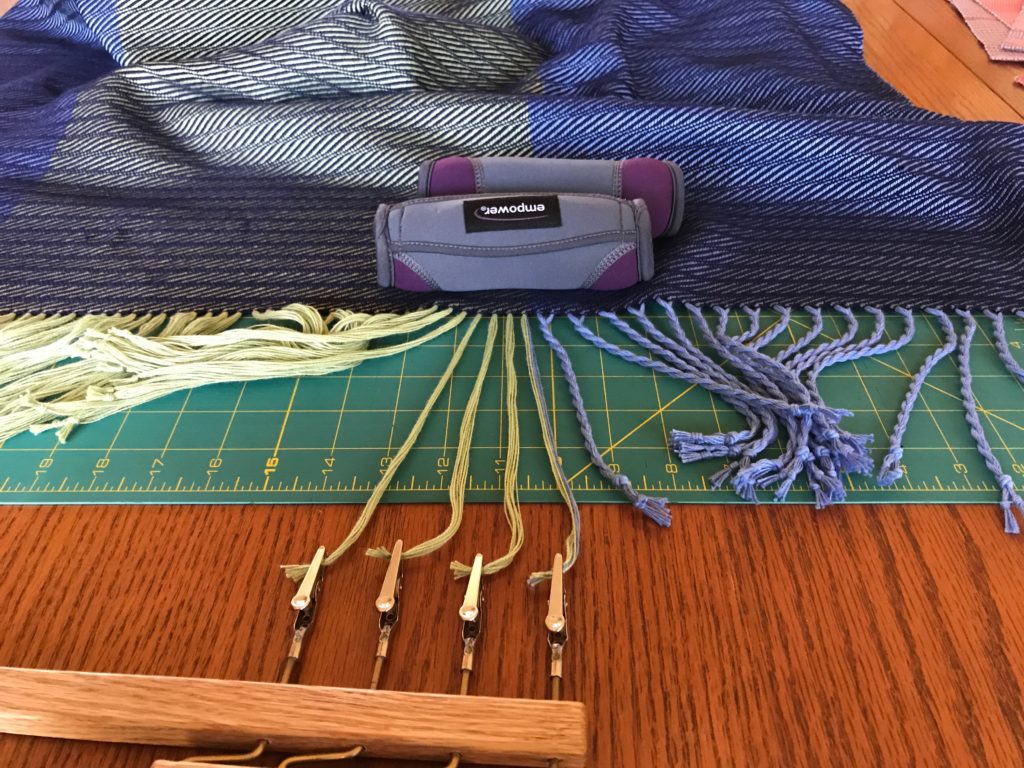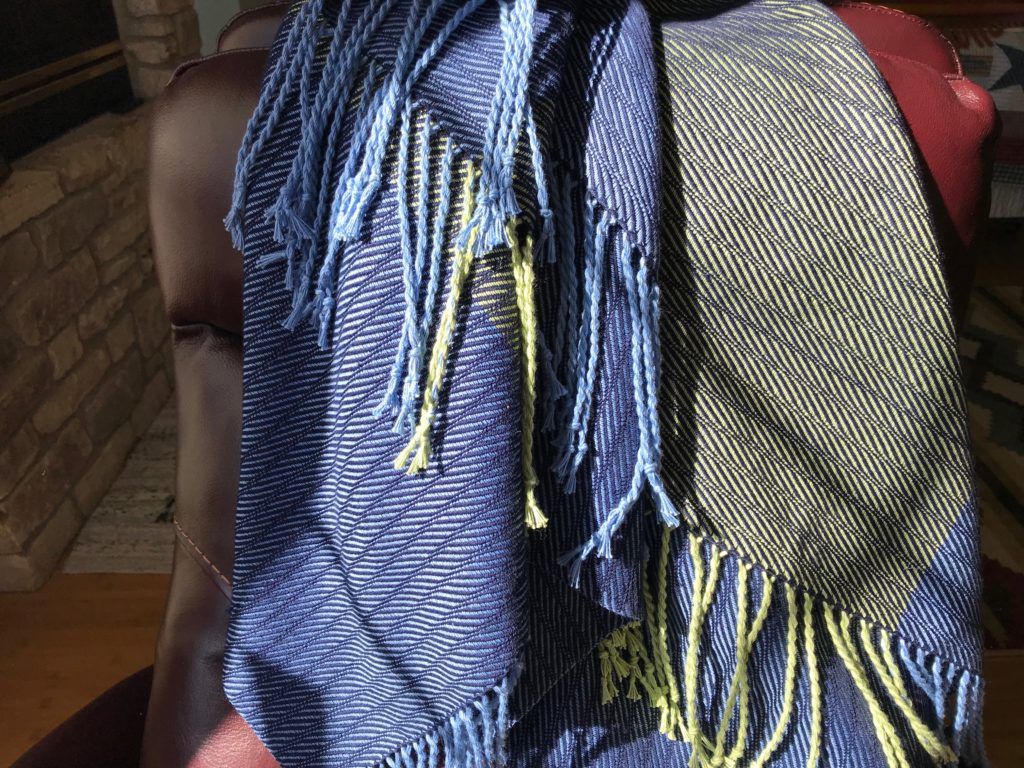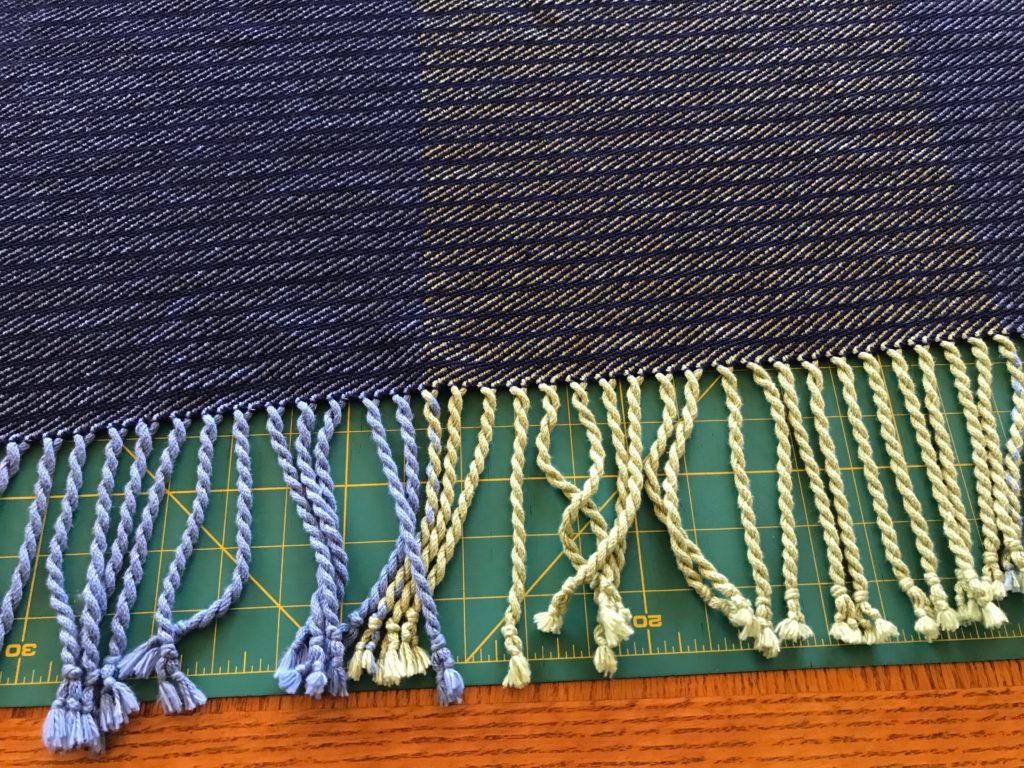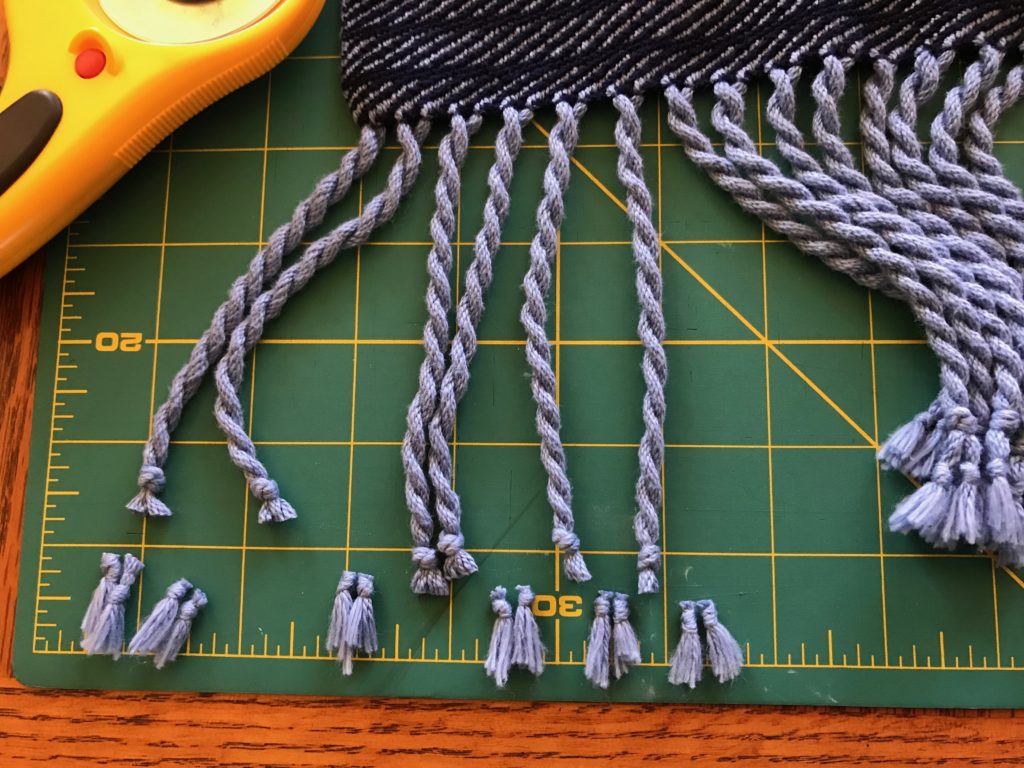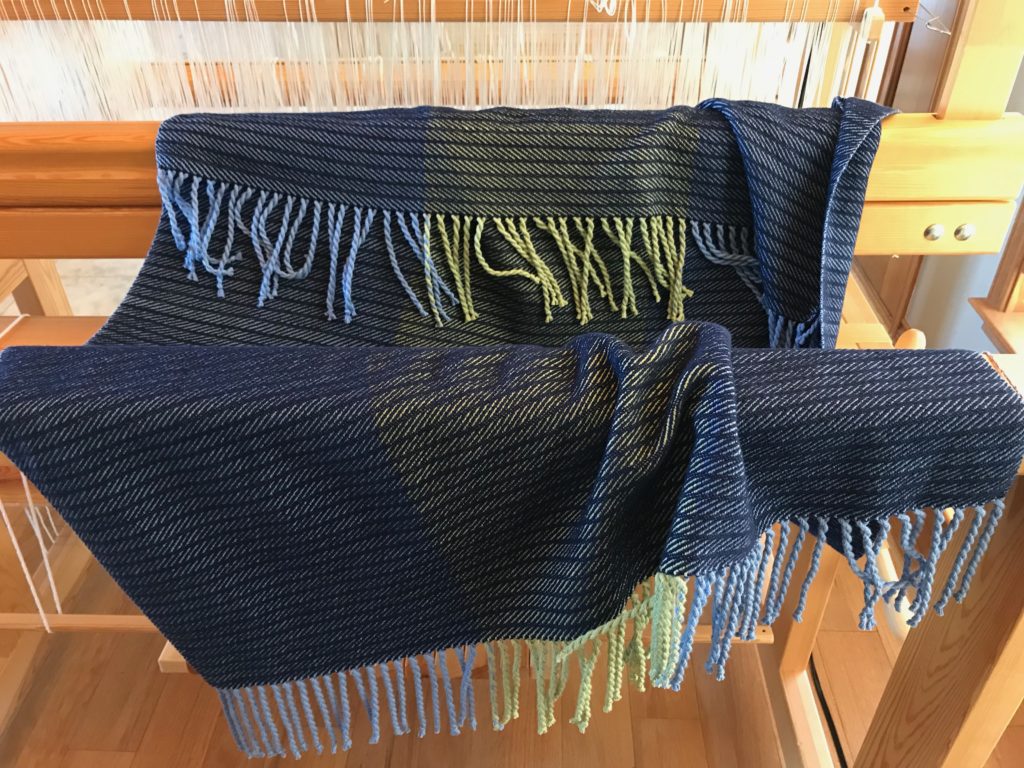 May you have plenty of fringe benefits.
Happy Weaving,
Karen