I want to wrap up in this cozy throw already. But I need to weave it first. This is an undulating twill throw that I am making for sweet Lindsay, one of my daughters-in-law. Of course, I am including enough warp to make a small throw of my own.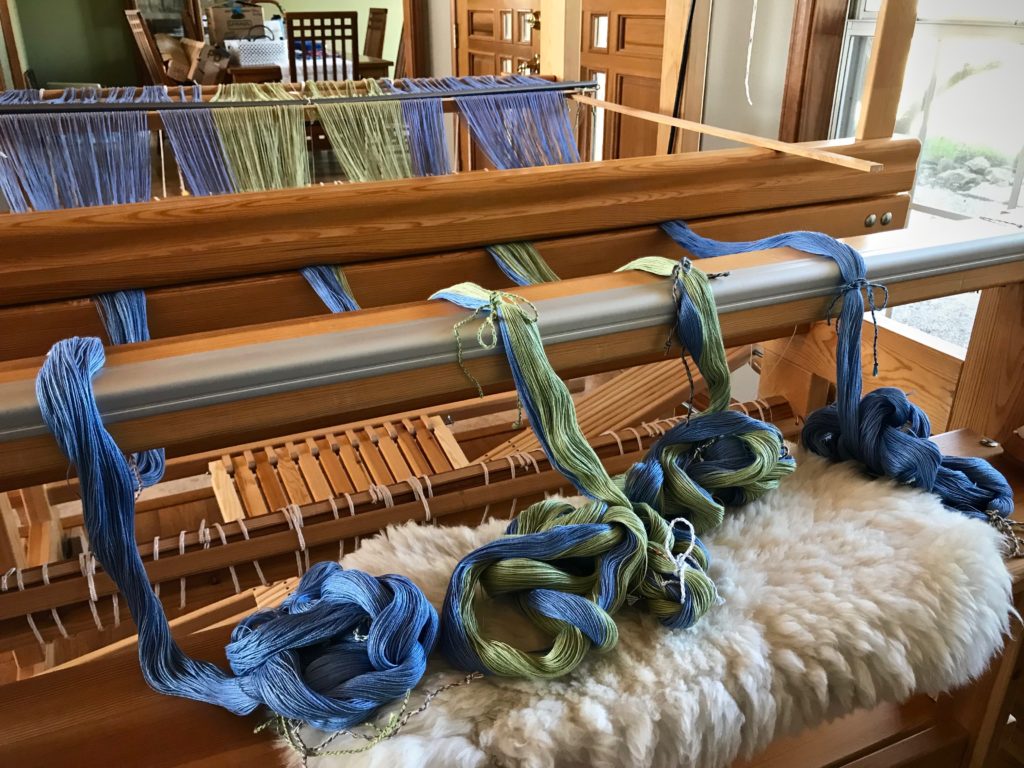 Every step of dressing the loom is fascinating. I easily get immersed in the enjoyment of the process. All the while, I'm dreaming of the finished work.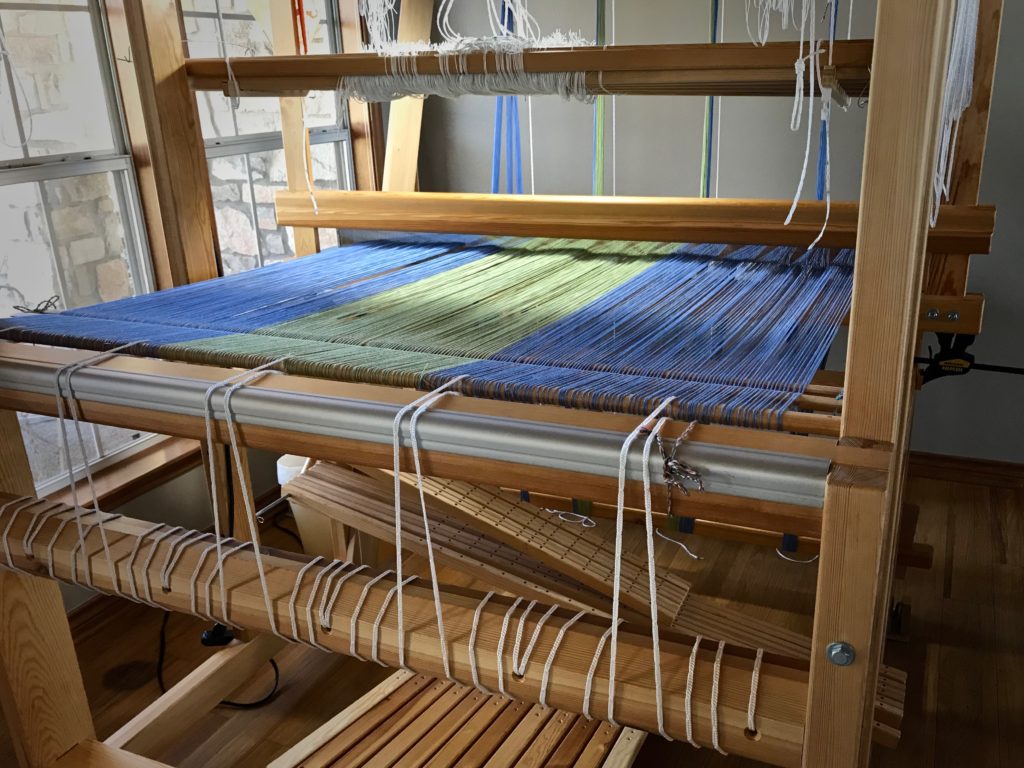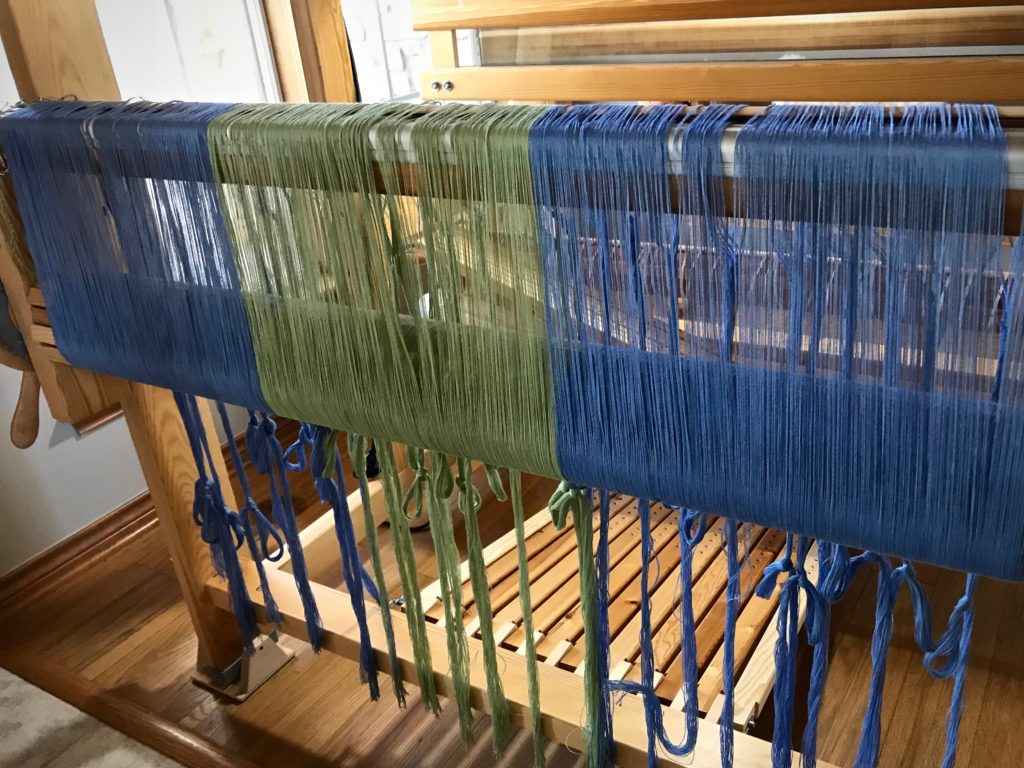 Dressing the loom leads to the making of cloth. Dressing our lives leads to the making of good character. Prayer is of utmost importance in dressing our lives. Prayer is not a single step in the process, but a posture of faith throughout the process. Earnest prayer reaches God. The power of prayer is not in our words, in the threads we express, but in the Grand Weaver. He receives our humble threads and weaves them into his will to bring about his beautiful cloth. Fascinating, isn't it?
May you dream as you dress the loom.
Prayerfully,
Karen