Our transition to Texas hill country is finalized this week! The looms and I will be residing in the same house again. Let the weaving resume! One loom is dressed and waiting for me. Tied on above, and tied up below. Ready to weave!
The warp is tied on to the front tie-on bar in 1-inch bundles, with 1/2-inch bundles at the selvedges. And then, I add the leveling string which makes it look neat and tidy and READY.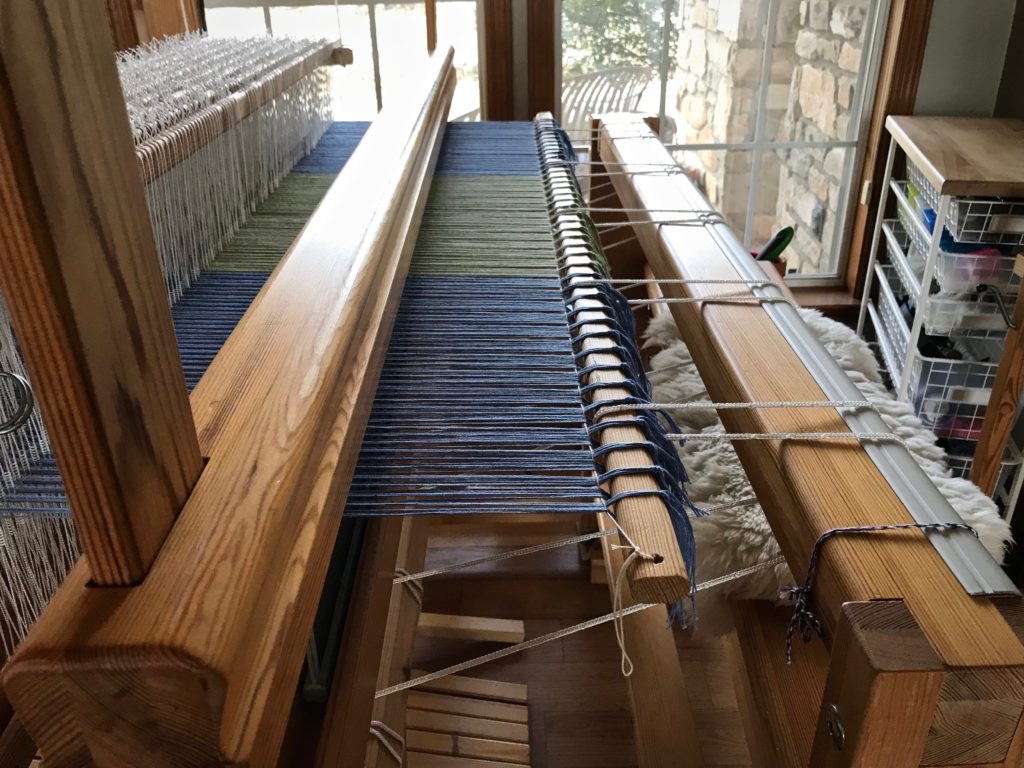 The upper and lower lamms are positioned, and the treadle cords are added and secured. It's fascinating how simple and basic the whole system is. And how something this simple and basic can be the framework for boundless creative expression.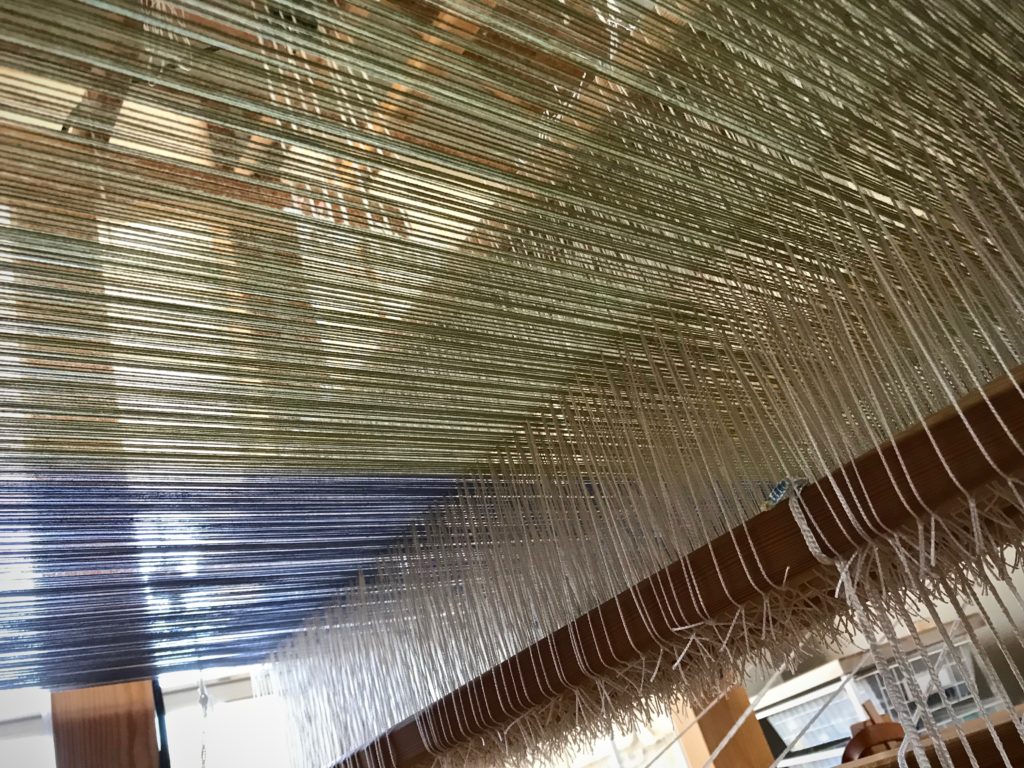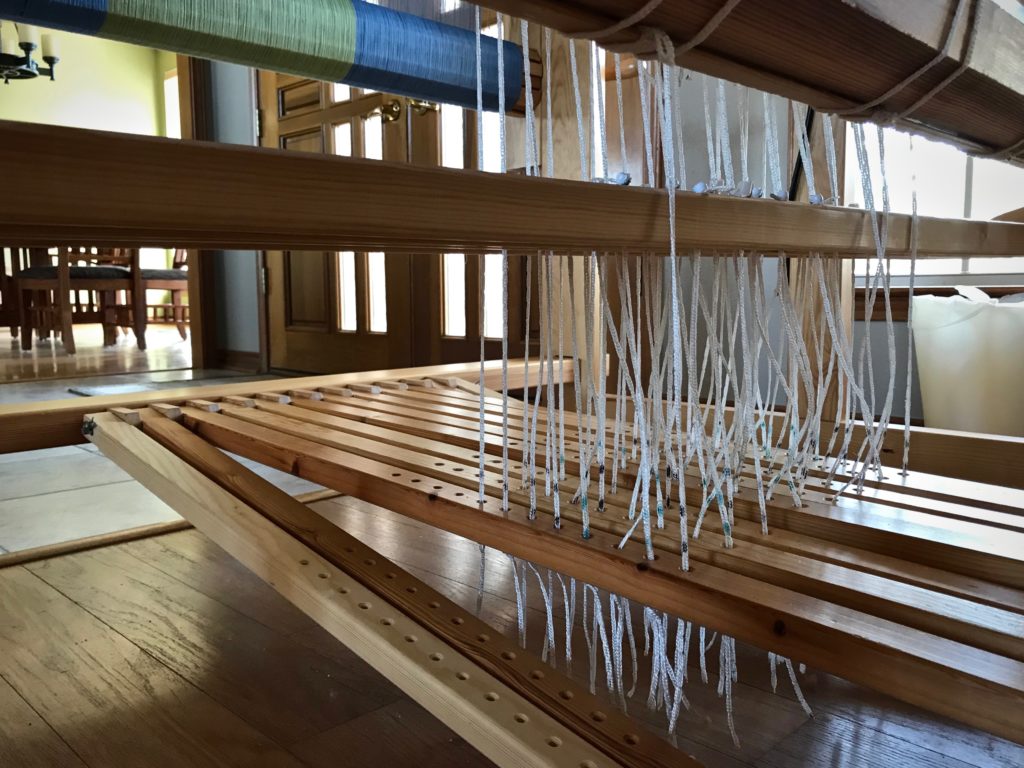 If we think of prayer as something that gets us out of a crisis, or words to say in order to get what we want from God, we miss the whole point of prayer. And we face disappointment. Prayer always works. The work is not our clever words, nor the checking off of our wish list. Prayer is the framework of deep trust that stands ready for the Lord's boundless creative expression. We pray because we trust him. Christmas—the birth of Christ—shows us that God always steps in at the right time.
May your framework be sure.
Advent greetings,
Karen