This is the fourth and final towel in my Snowflake series. Right now in Texas hill country it is extremely hot and dry, so these few gentle snowflakes are a welcome sight, even if only made of thread. We look forward to cooler days and moisture from the heavens.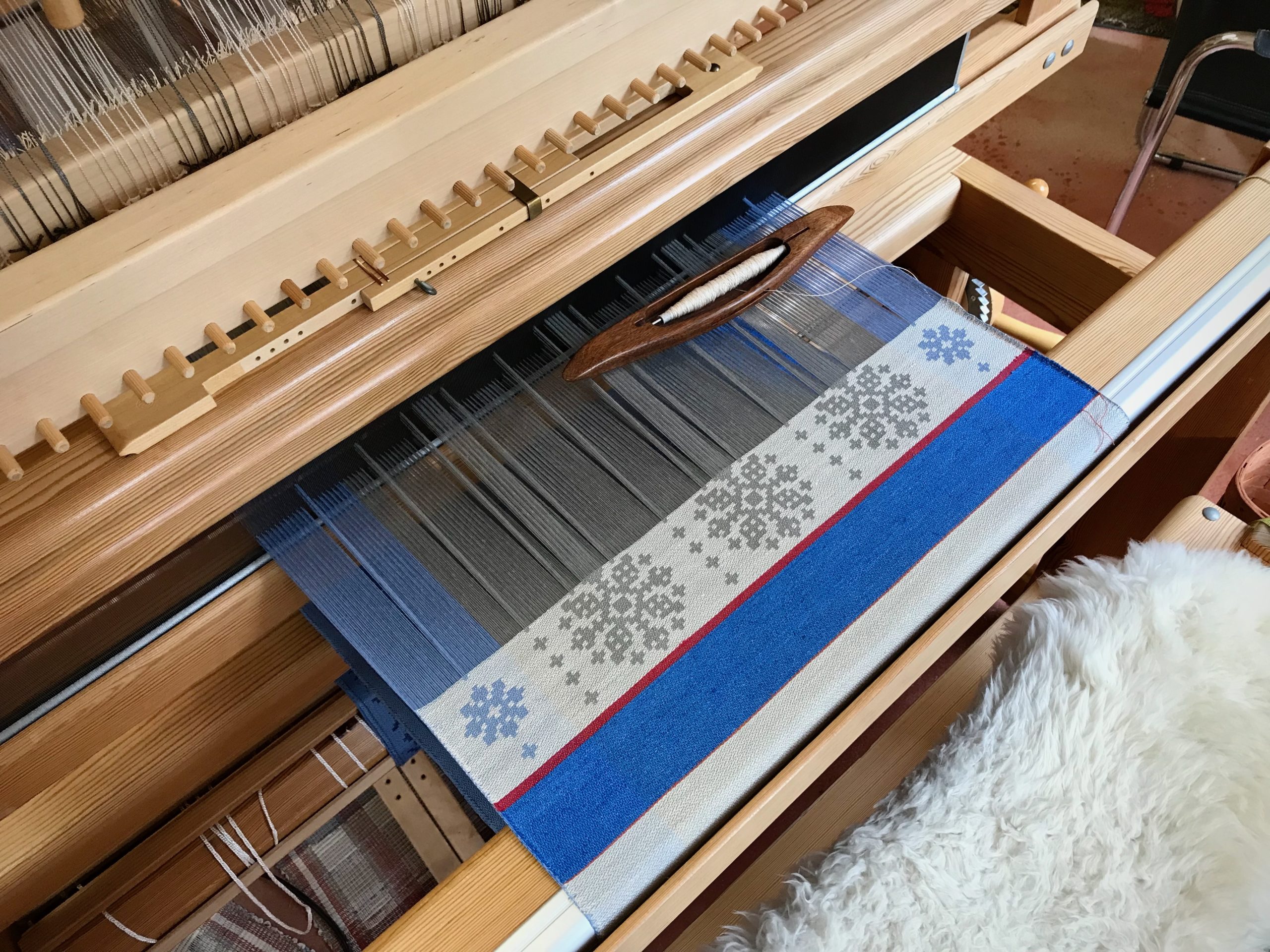 This Myrehed combination drawloom attachment functions as a thread lifter. When I pull a draw handle for a pattern shaft, a series of thread units are raised. When I pull a draw cord for a single unit, one unit of threads is raised. I am using 45 pattern shafts for the repeated snowflake border designs on these towels. The center area of each towel has small and large snowflake designs at varying intervals. These irregular designs are created using 148 single units. It's because of all those lifted warp ends that we can create woven snowflakes.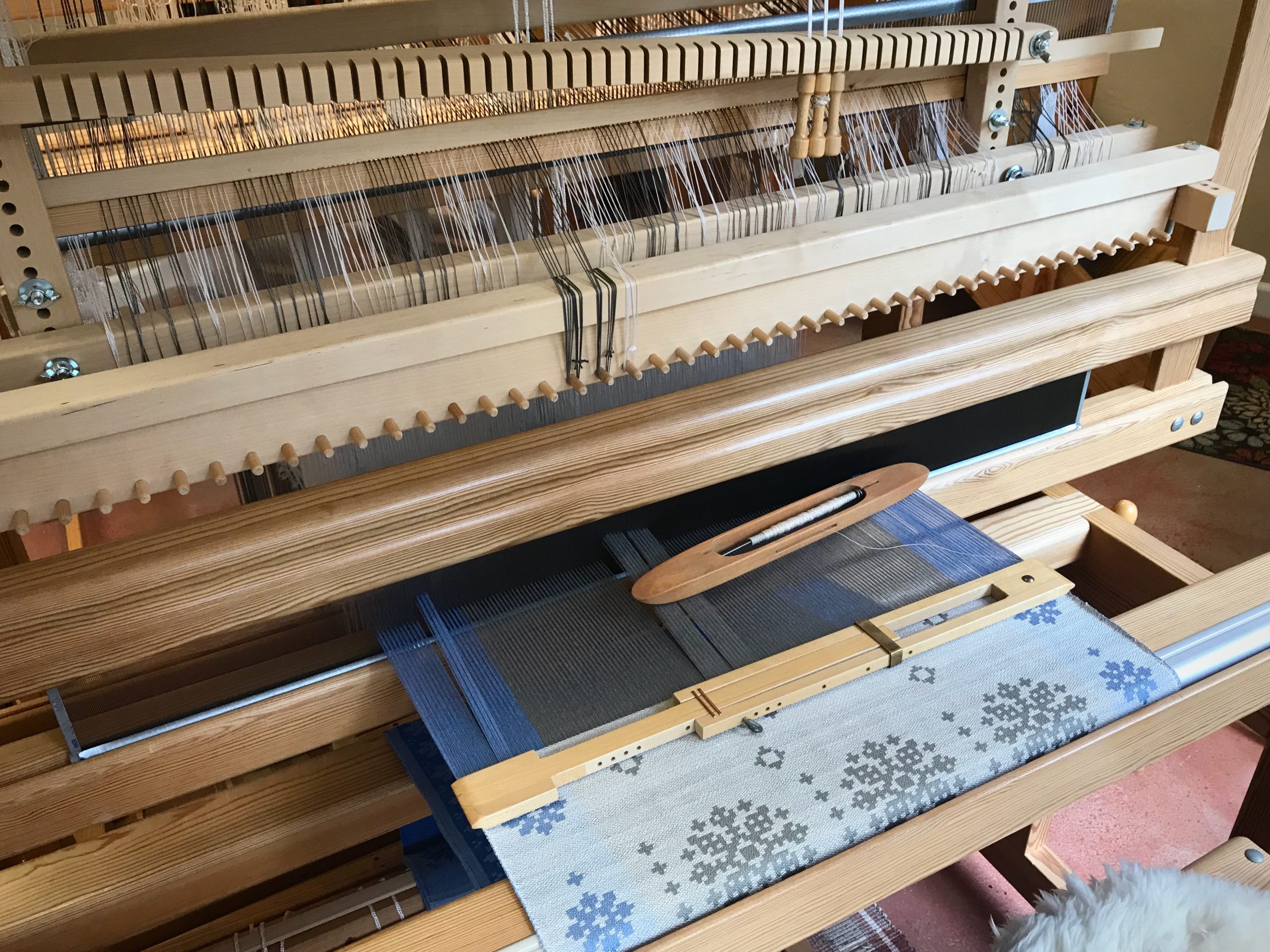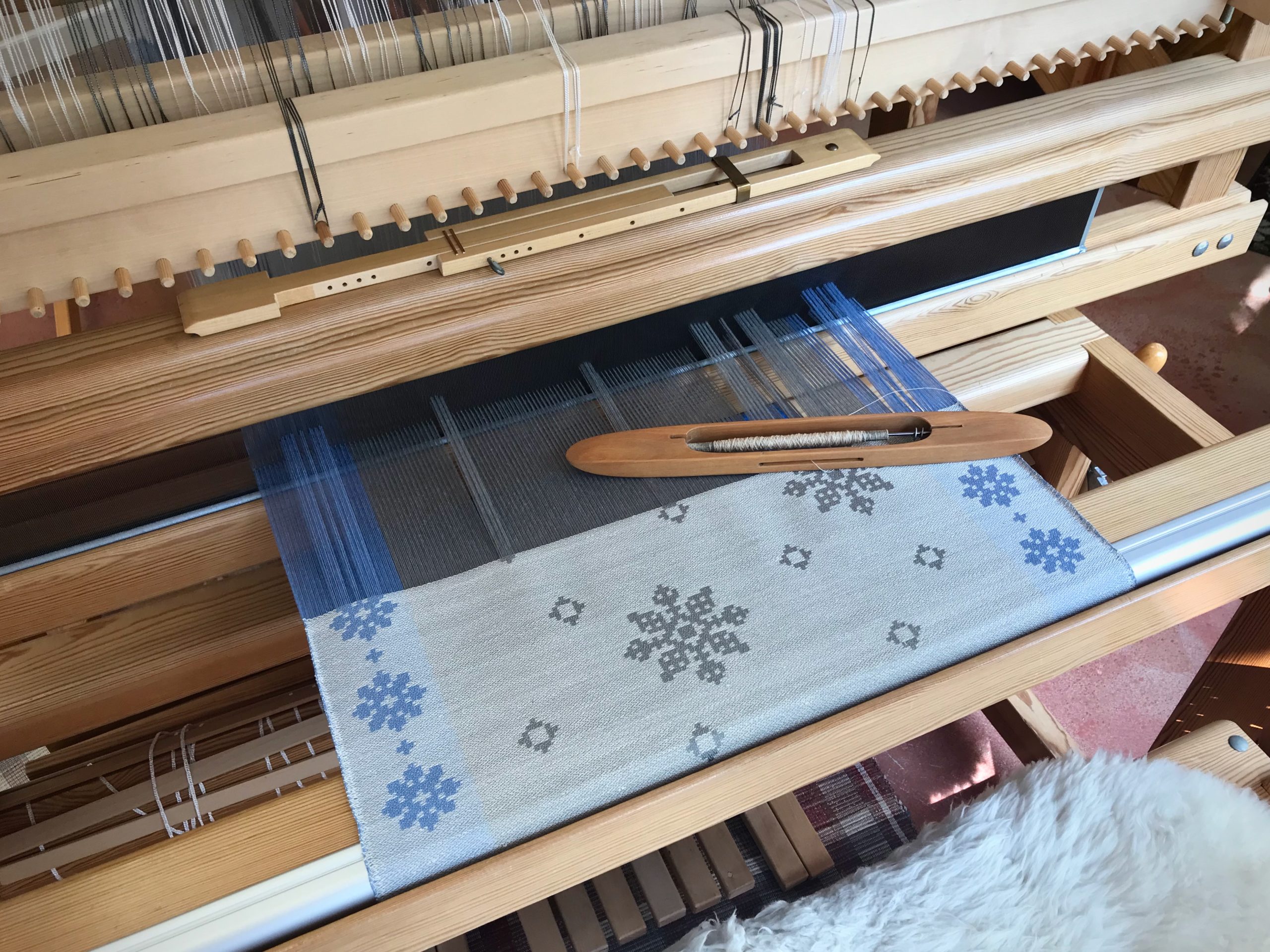 We expect to have worries in this life. Daily needs come as repeated patterns. Other disturbances come at irregular intervals. Worry is eliminated in God's kingdom. God's kingdom has a worry lifter–Jesus. He invites us to give him our worries and trust him to care for us. Imagine the one-of-a-kind design that emerges when worries are lifted!
May your worries fade away.
In living hope,
Karen,