It is my husband's idea for me to make handwoven curtains for the windows in our newly renovated master bathroom. Now that I have had time to think about it, I think it's a great idea. Fortunately, the yellow rug warp on the Glimåkra Standard is still sitting on the loom bench, so I am putting it aside temporarily in order to put this bathroom-curtains warp on the loom.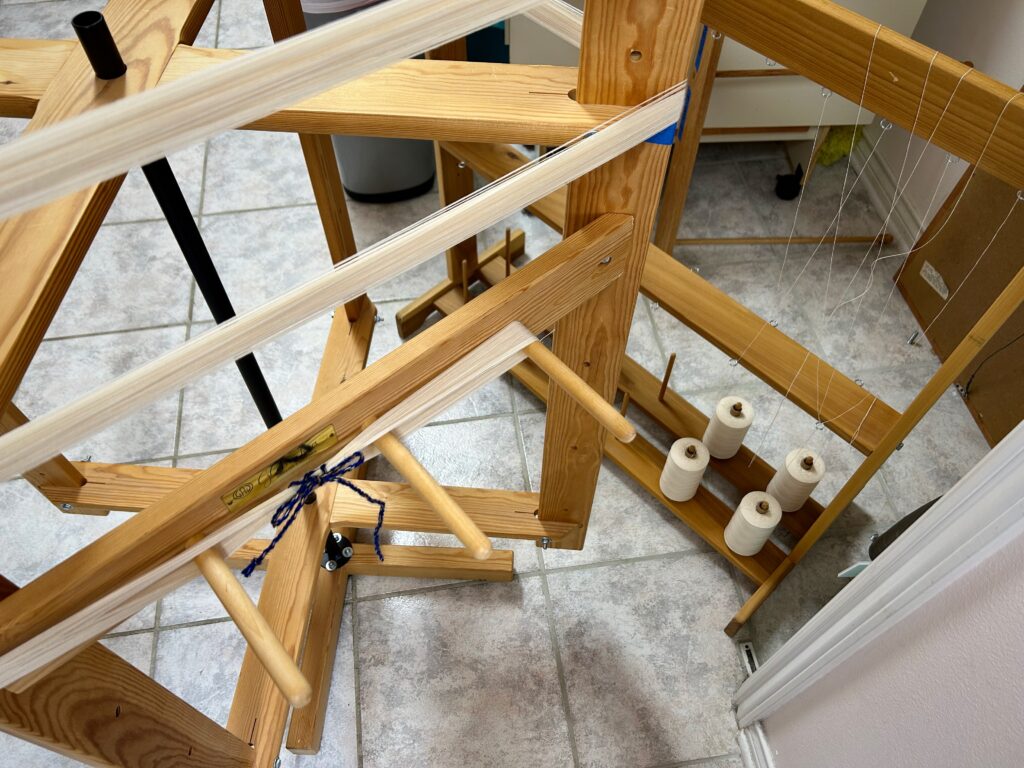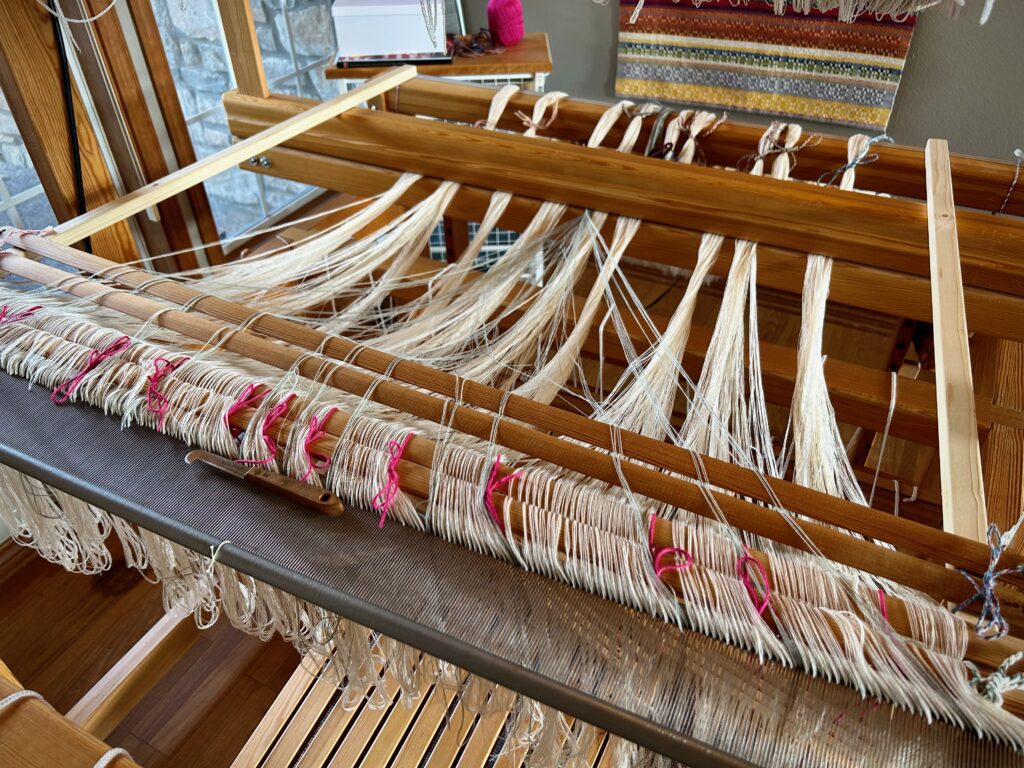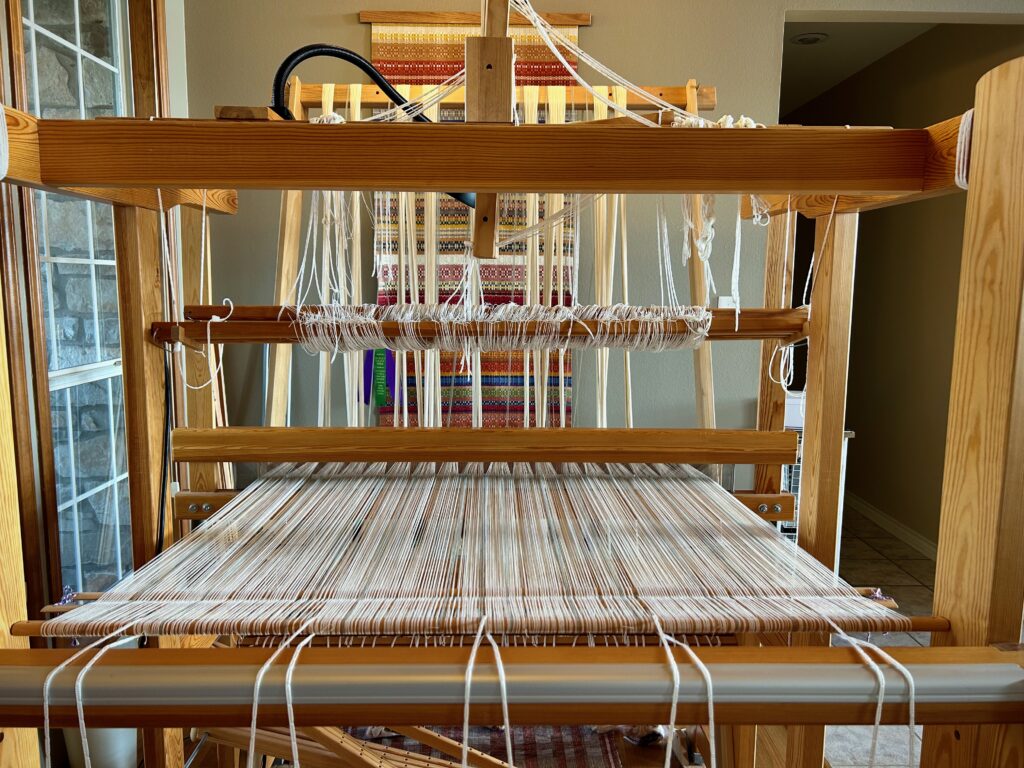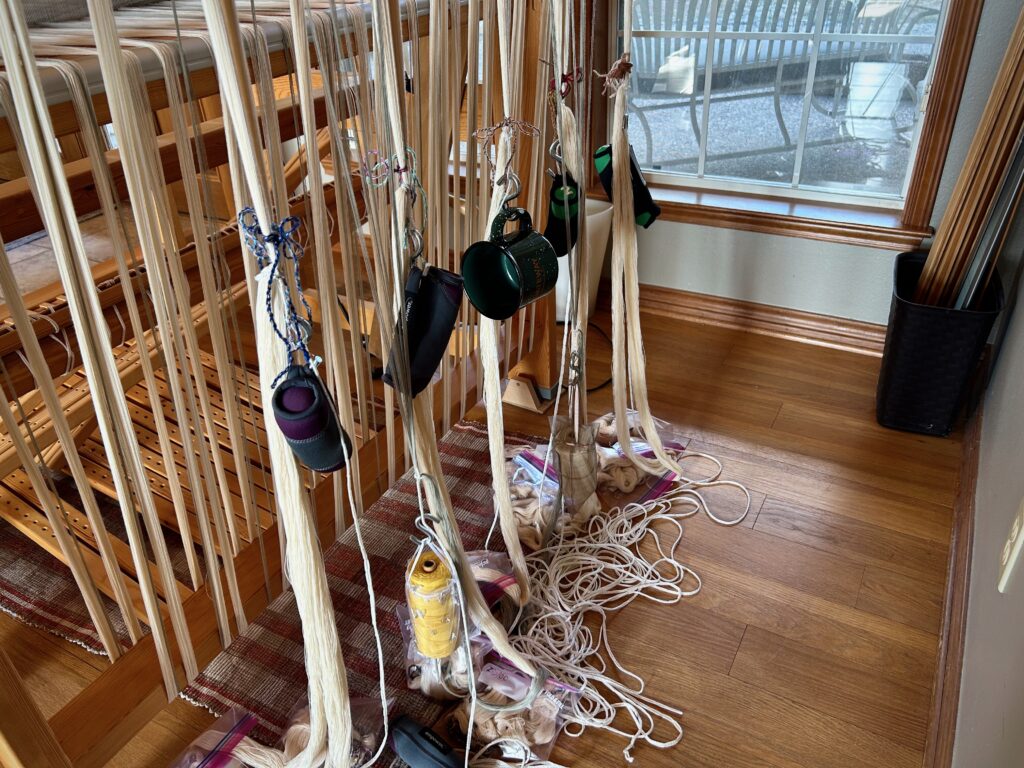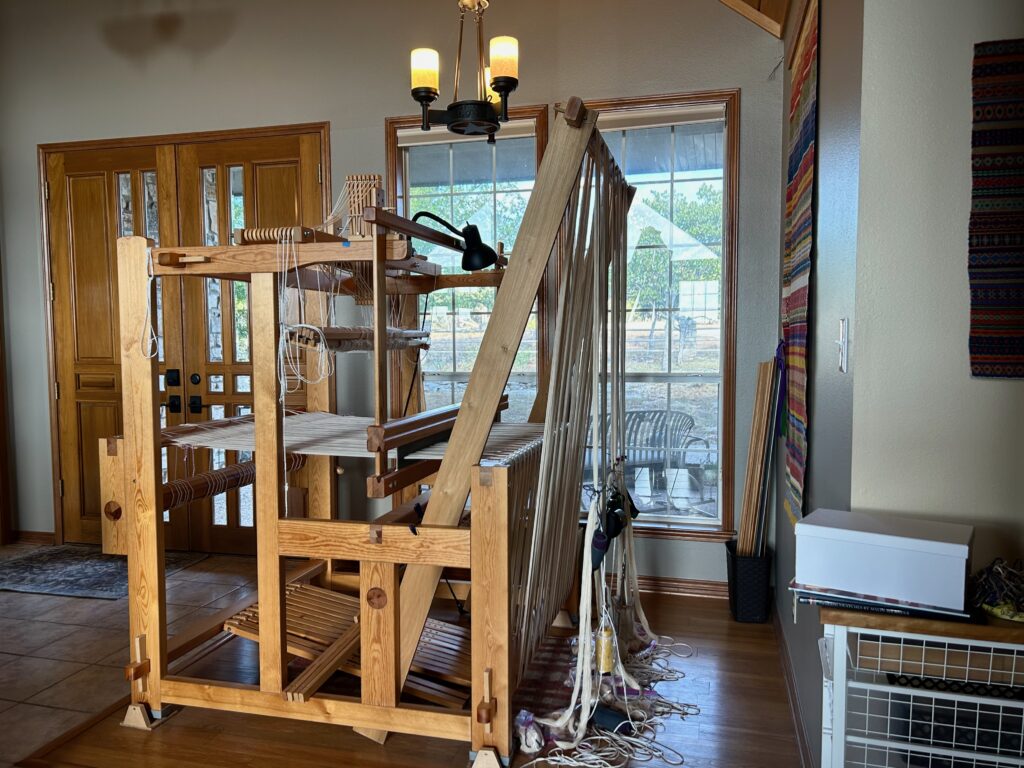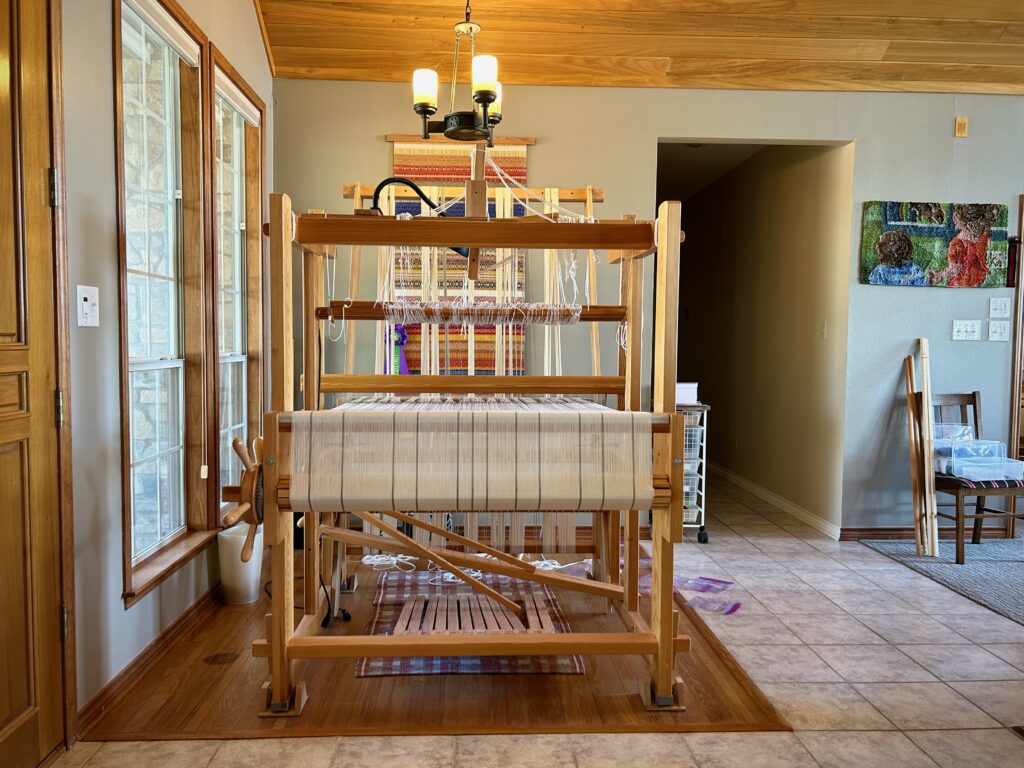 I have 1,984 ends to thread and sley. Then, I will be weaving almost full width! It's exciting!
May you gain order out of a mess.
Happy Weaving,
Karen