Rag rug weaving on the drawloom! I can only imagine the delight. In the meantime, the drawloom is getting dressed. It takes time to group the pattern heddles into units, add lingos, thread pattern shafts, thread eight ground shafts, sley the reed, move the ground shafts and pattern shafts to their positions, and tie on. After I finish all that I can think about adding all the single-unit draw cords and finish tying up. Whew!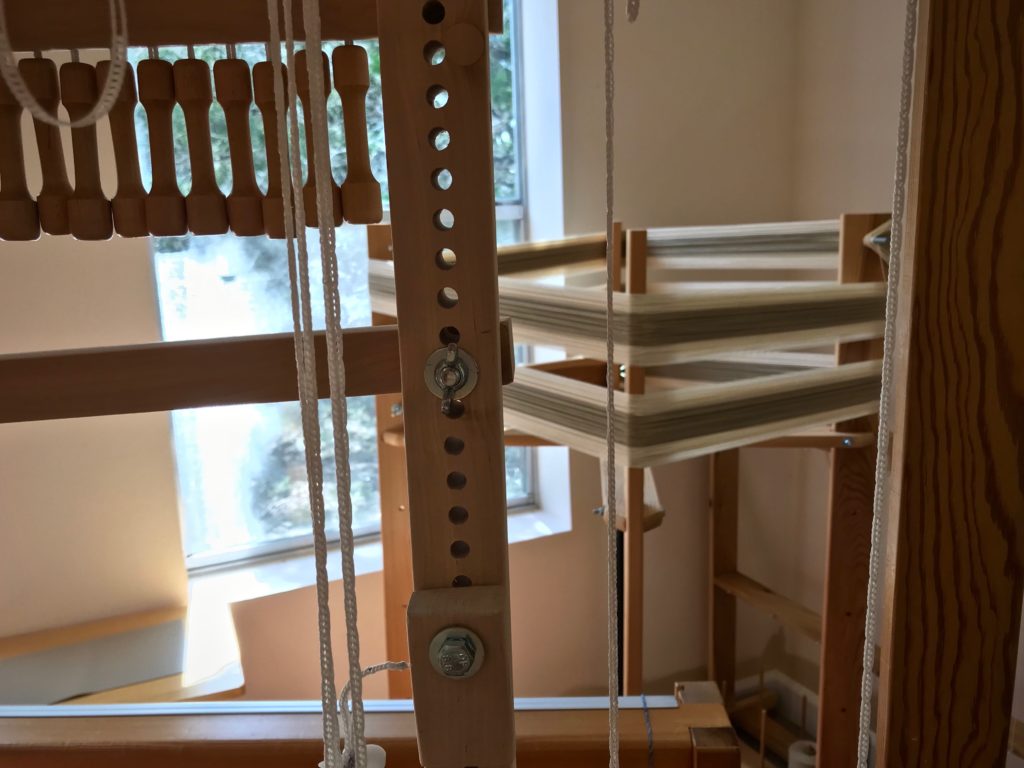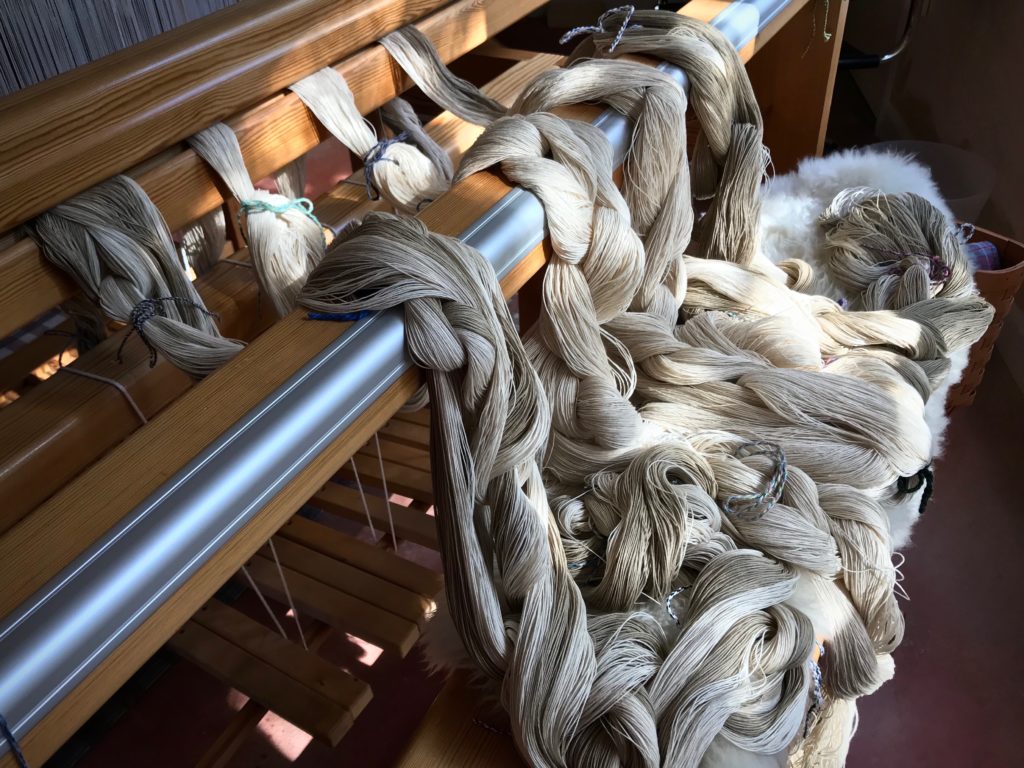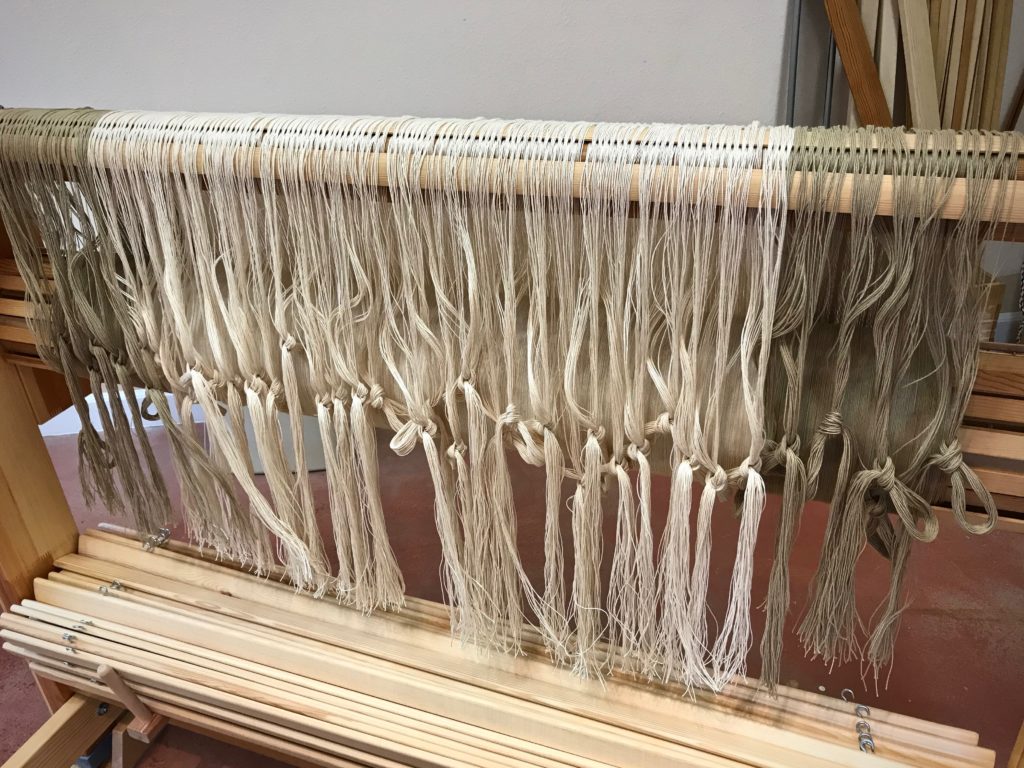 I became acquainted with the single-unit drawloom at Joanne Hall's studio (see Drawlooms in Montana), but this is my first go at it on the drawloom in my studio. Because of the reward that awaits, I will gladly tackle all the tasks of dressing this loom. Weaving rag rugs on a drawloom will be phenomenal!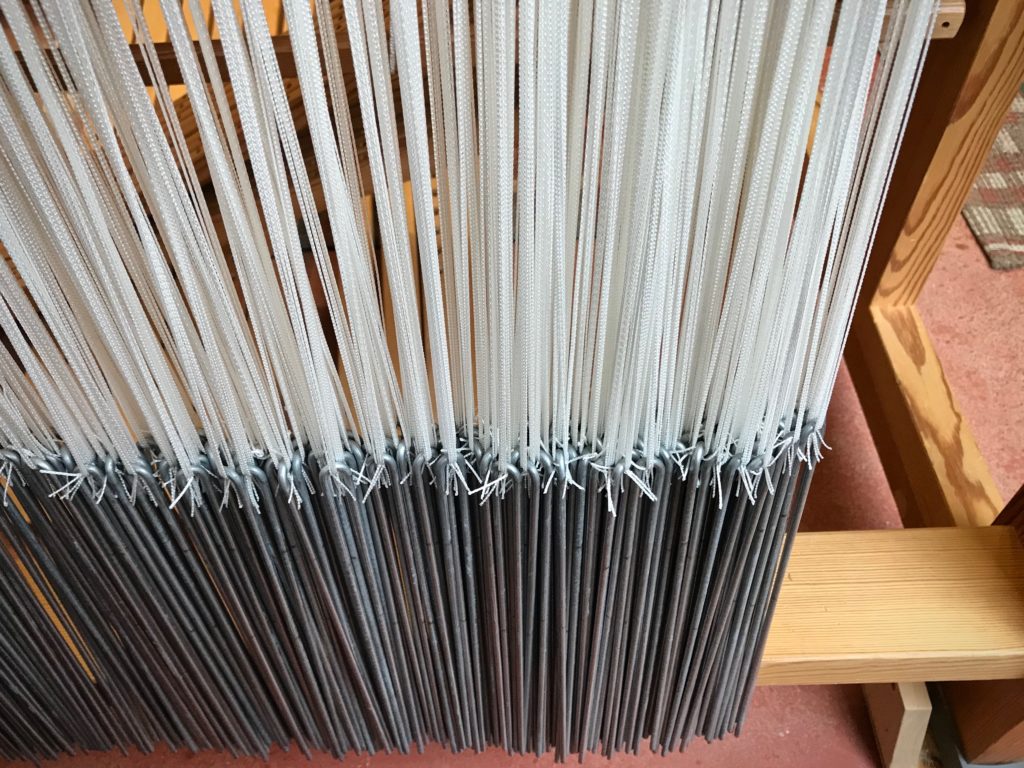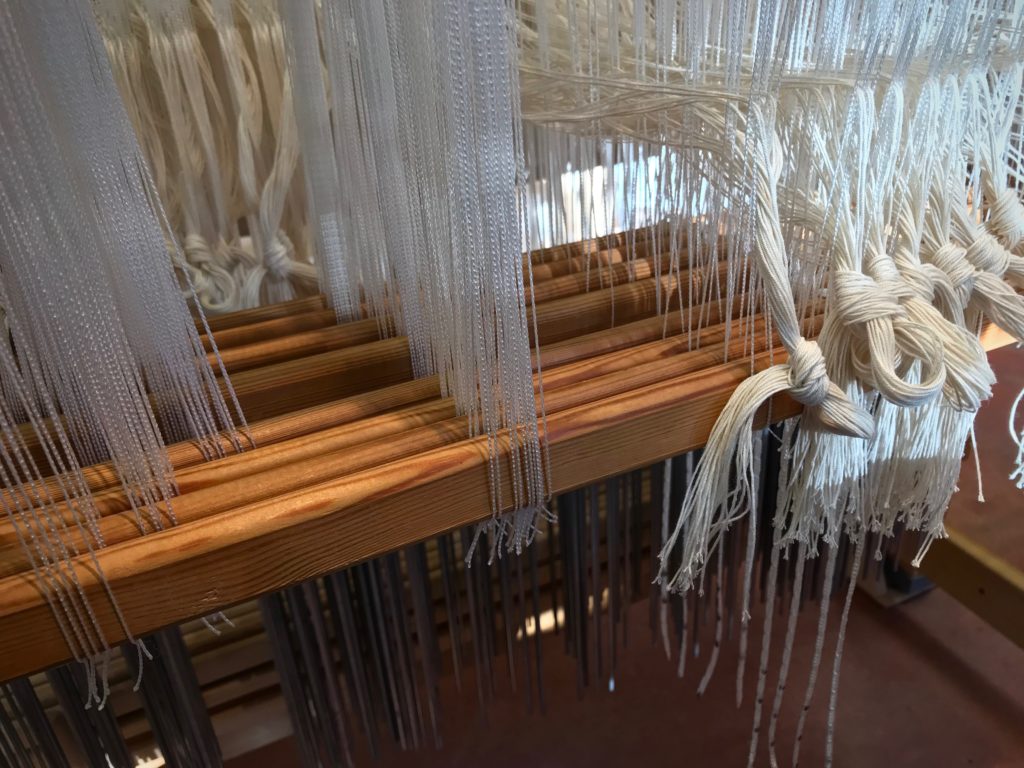 Joy sees hidden treasure. We go to great lengths to unearth high-value treasure. Jesus did this, seeing us as the reward. That's what Christmas celebrates. Jesus left his splendor in heaven to come to earth as a baby. He entered this world and endured the worst because of the joy set before him. He did it all for the joy of having us in fellowship with God. We come to him and find that we are the Grand Weaver's reward.
May your joy be full.
Joy to you,
Karen