Two of my looms are getting the lion's share of my attention right now. That doesn't keep me from sneaking out to the drawloom, though, for an hour here, an hour there. Those hours add up. I have everything threaded and sleyed. The reed is in the beater now, and I'm tying on the warp.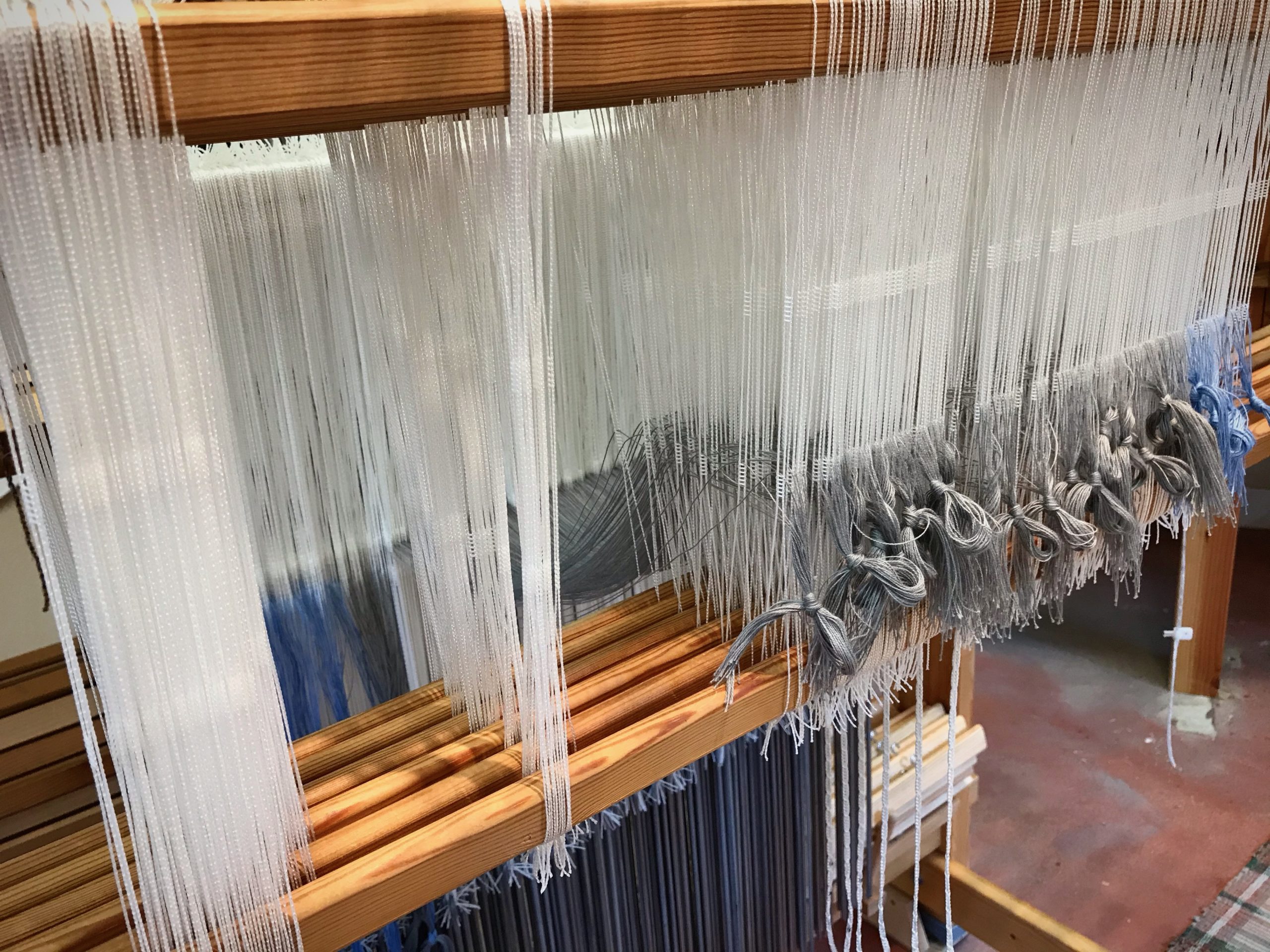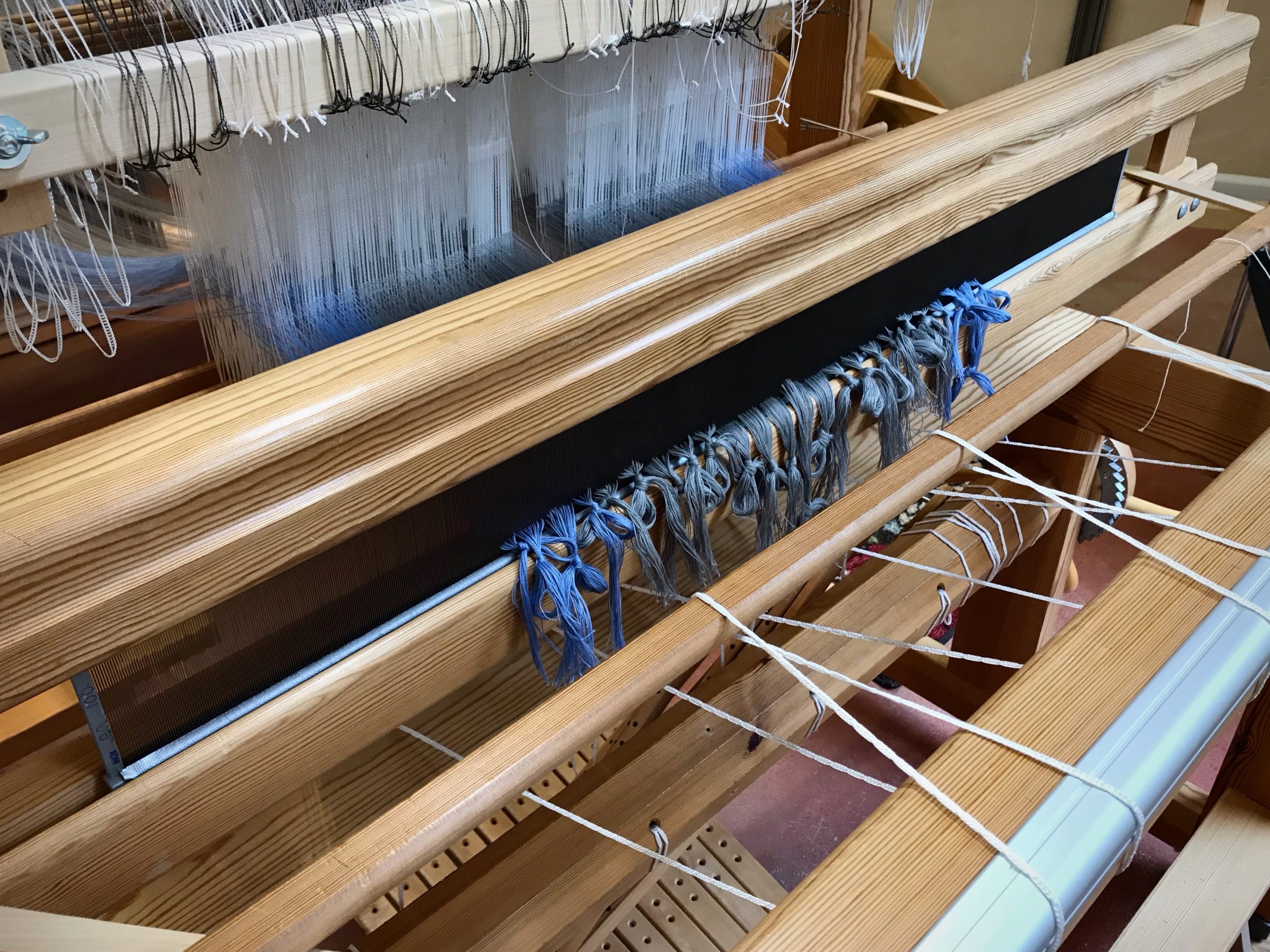 148 single unit lift heddles and 45 pattern shafts are waiting in the wings. I'm setting up the combination drawloom again for maximum flexibility in designing. That also means I'll have abundant possibilities for weaving. Oh, what exuberant escapades await! This anticipation keeps me skipping down the path of preparation, ever so steadily, as I dream of entering that magical world of drawloom weaving once again.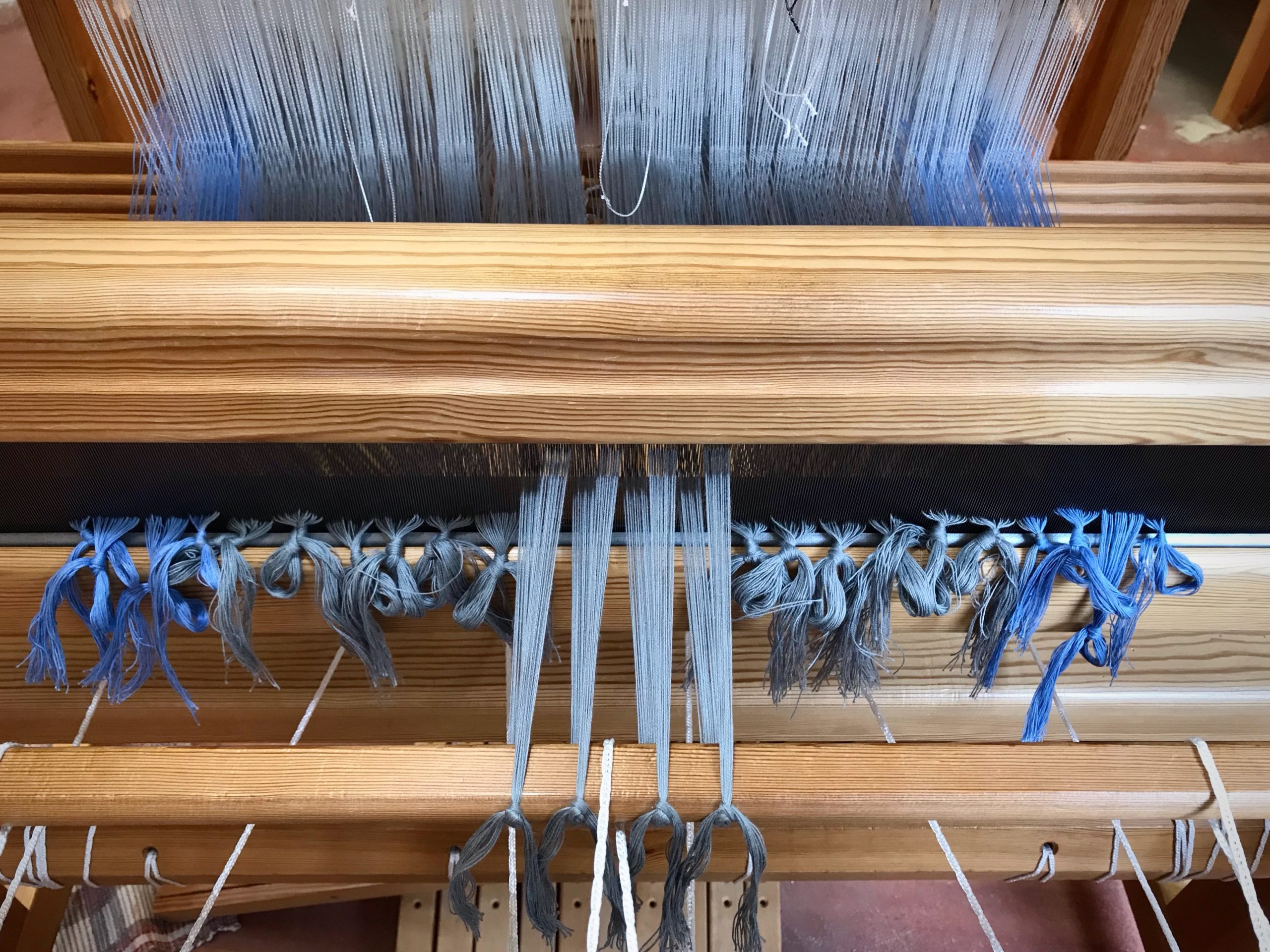 There is a door into an invisible kingdom. You may have seen it as a child. The door to God's invisible kingdom is open. With childlike trust we give our heart to Jesus and his kingdom comes alive. In the here and now, as our preparation continues, we are ever mindful of the abundant existence of the ever after. What exuberance awaits!
May you see like a child.
Happy Weaving,
Karen