Now for the fun part at the drawloom! Pattern heddles are threaded, ground heddles are threaded, reed is sleyed. Ground shafts are put in place at the front of the loom, hanging under the countermarch where they belong (thanks to Steve's help with this awkward maneuver). Warp is tied on and leveling string is in place.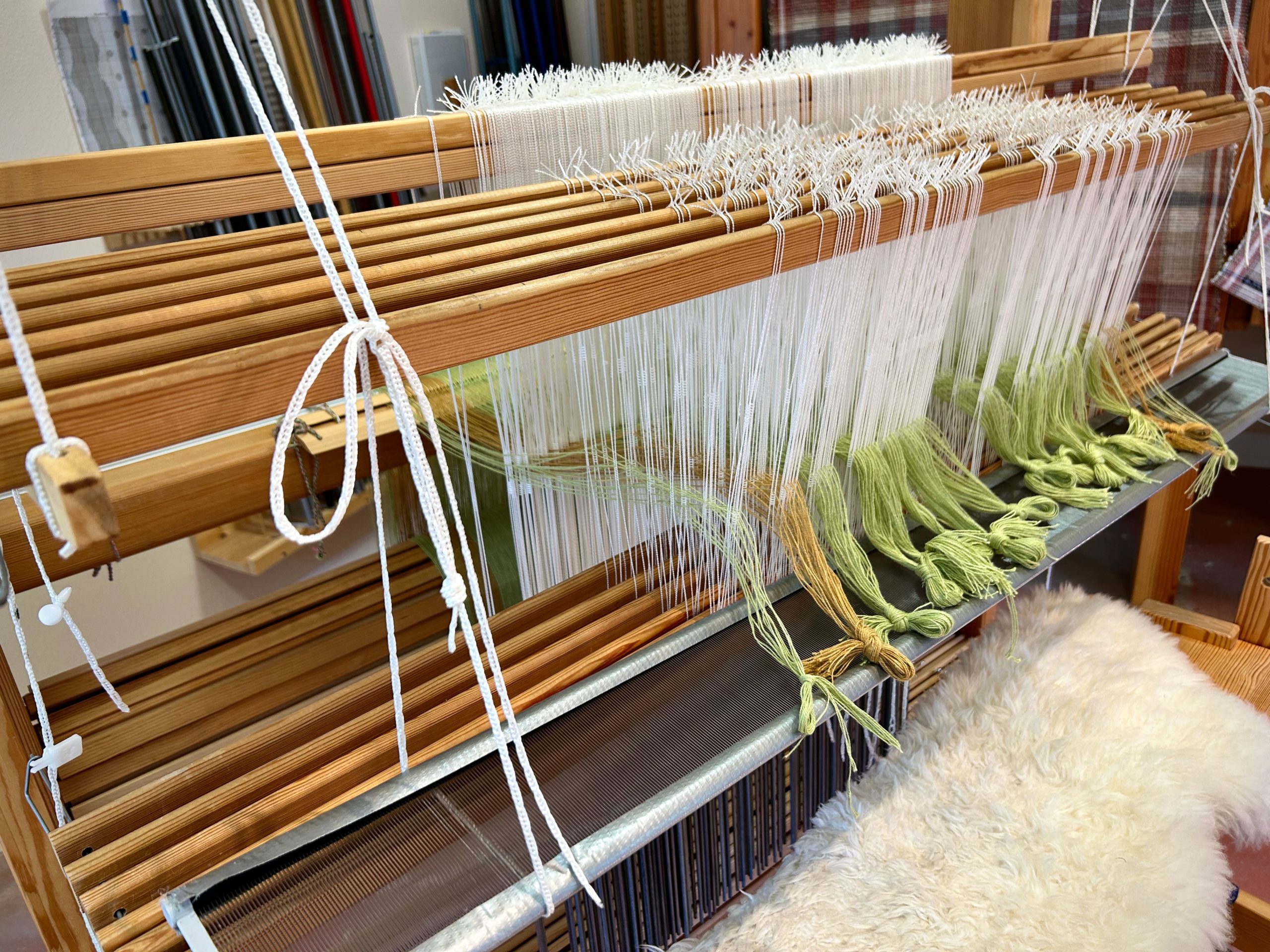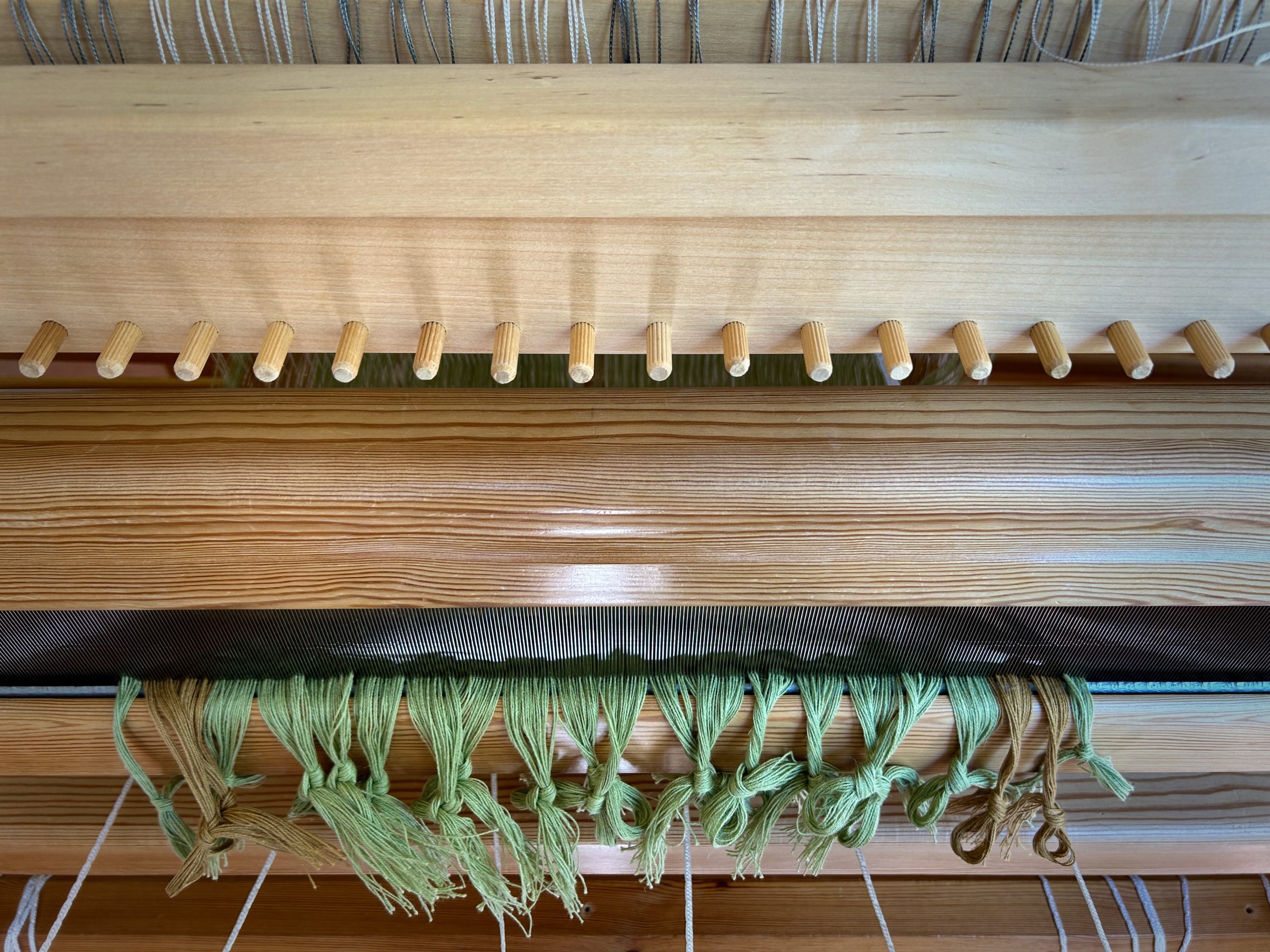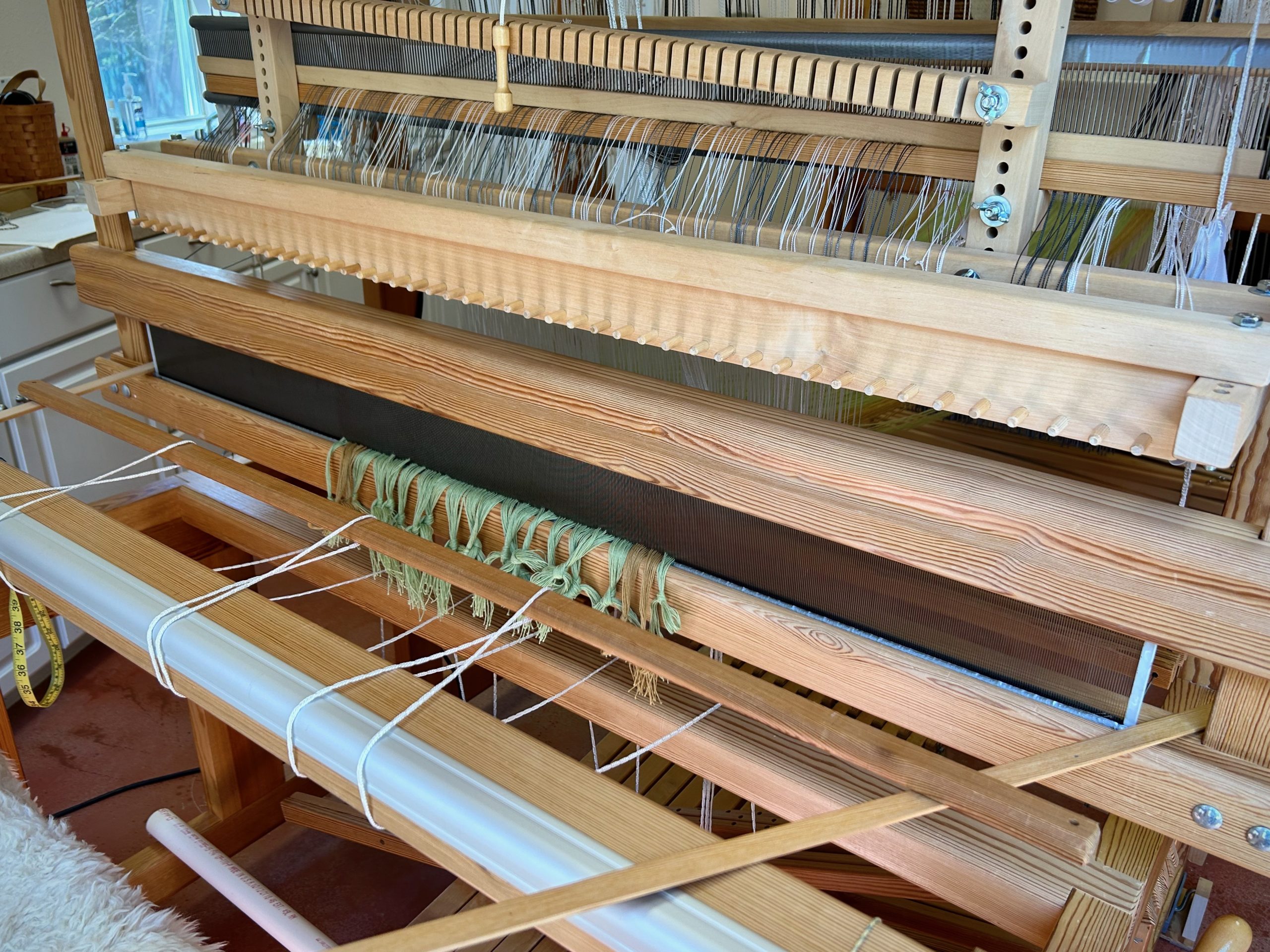 It is no small matter to have this much setup completed on the drawloom. Now that I think of it, all of it is the fun part! Yes, I am looking forward to getting the single unit cords ready and distributing the pattern shafts. And yes, I am super eager to be sitting on the loom bench reaching for draw cords and pull handles, but I can wait.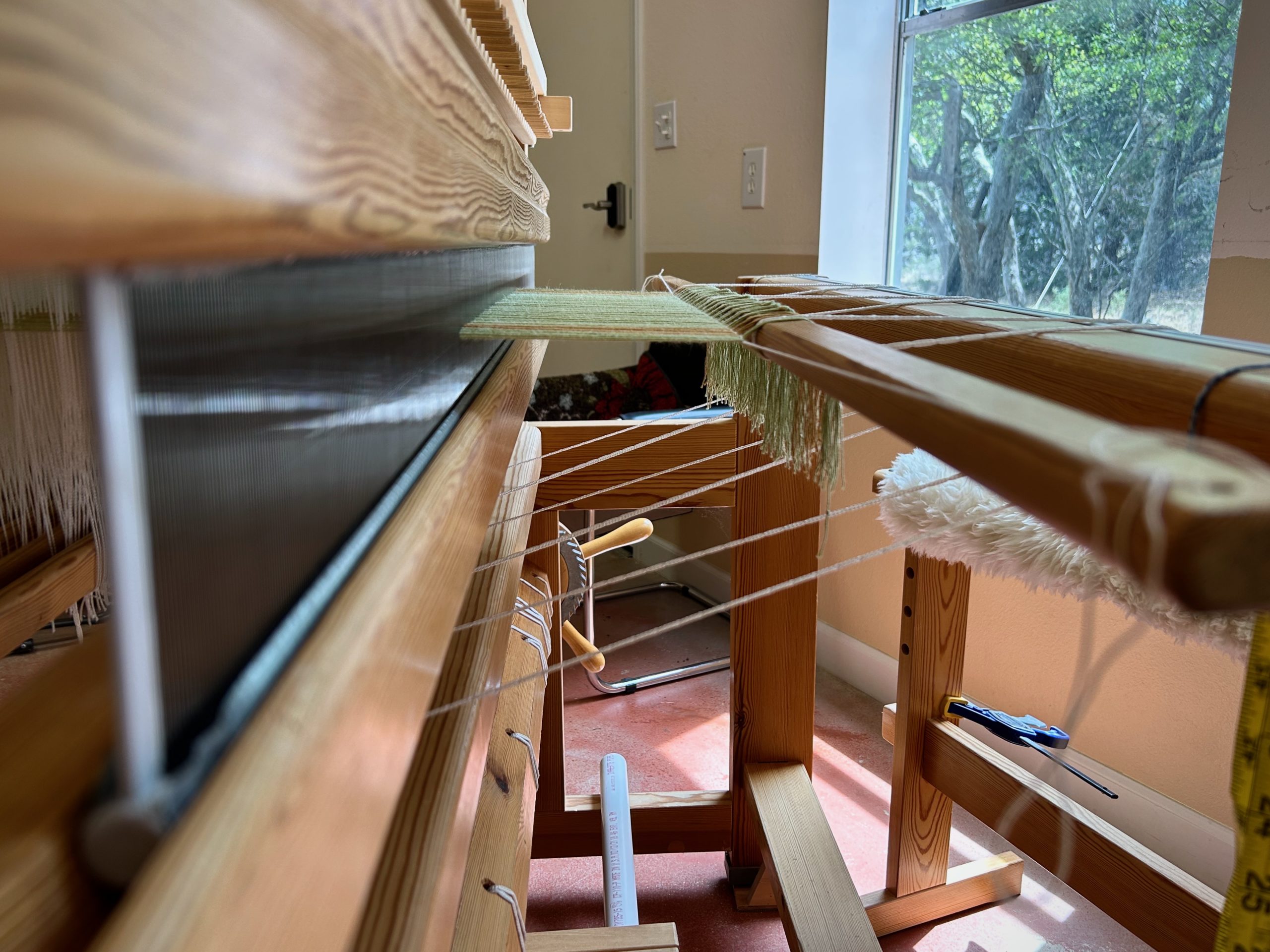 I am taking my time, determined to enjoy every intricate part of the process. I'm deeply grateful to know the satisfaction of being a weaver. Patience is built in.
May you appreciate each step of your journey.
Happy Weaving,
Karen