It is the smallest of details that set handwoven towels apart from ordinary towels. With that in mind, I am writing some detail notes in the margin of my project notes. Borders: Towel 1 – sea blue, apple green – contrast thread – ultramarine; Towel 2 – ultramarine, sea blue – contrast thread – maize; Towel 3 – apple green, ultramarine – contrast thread – sea blue; Towel 4 – dusty, sea blue – contrast thread – apple green.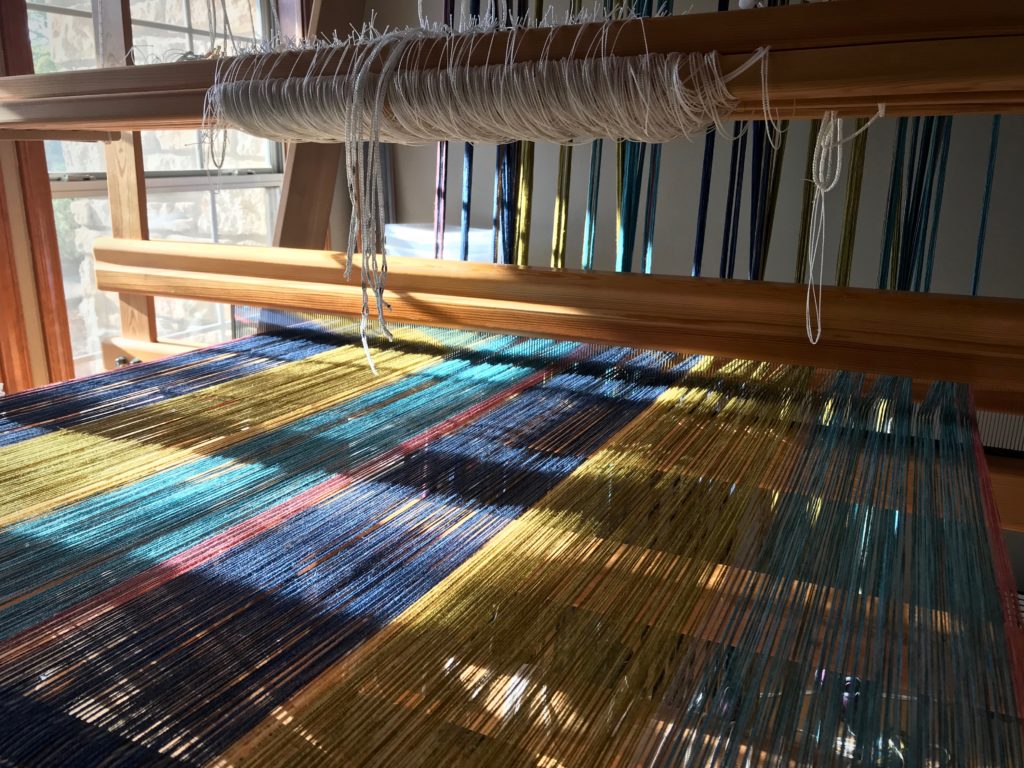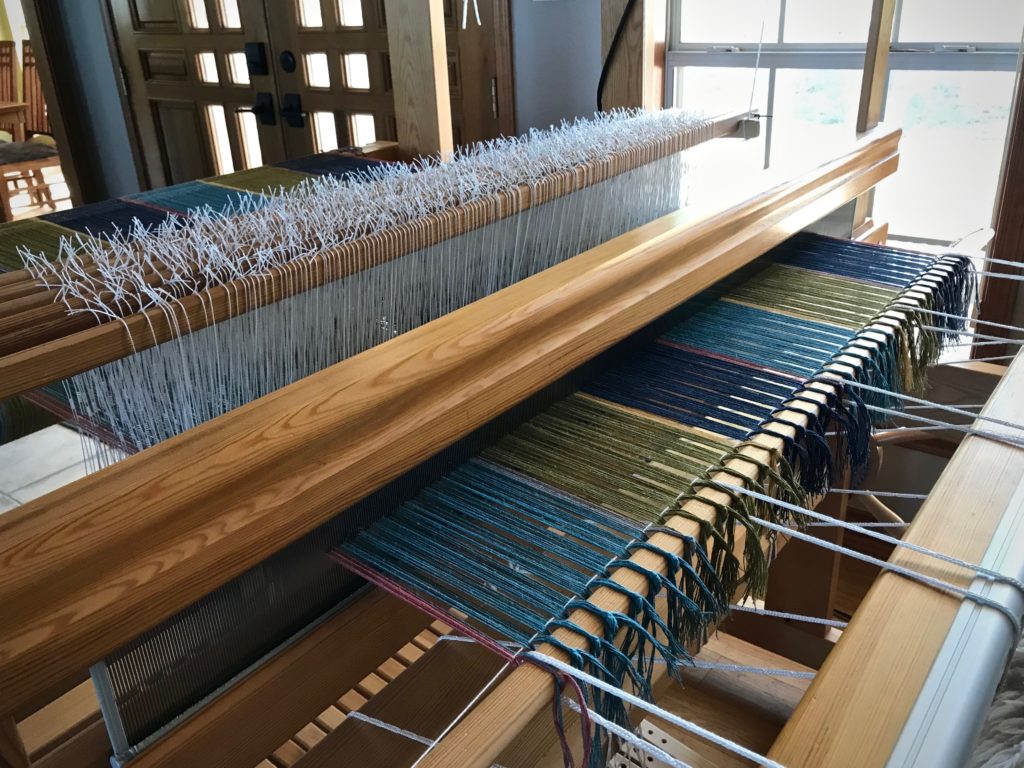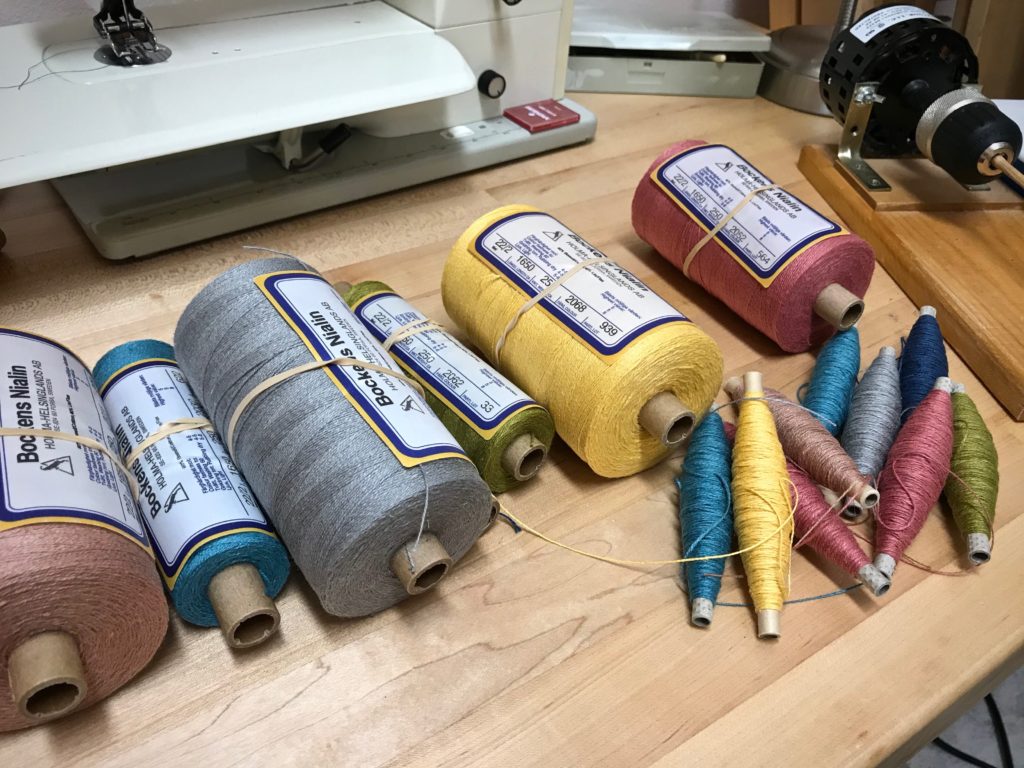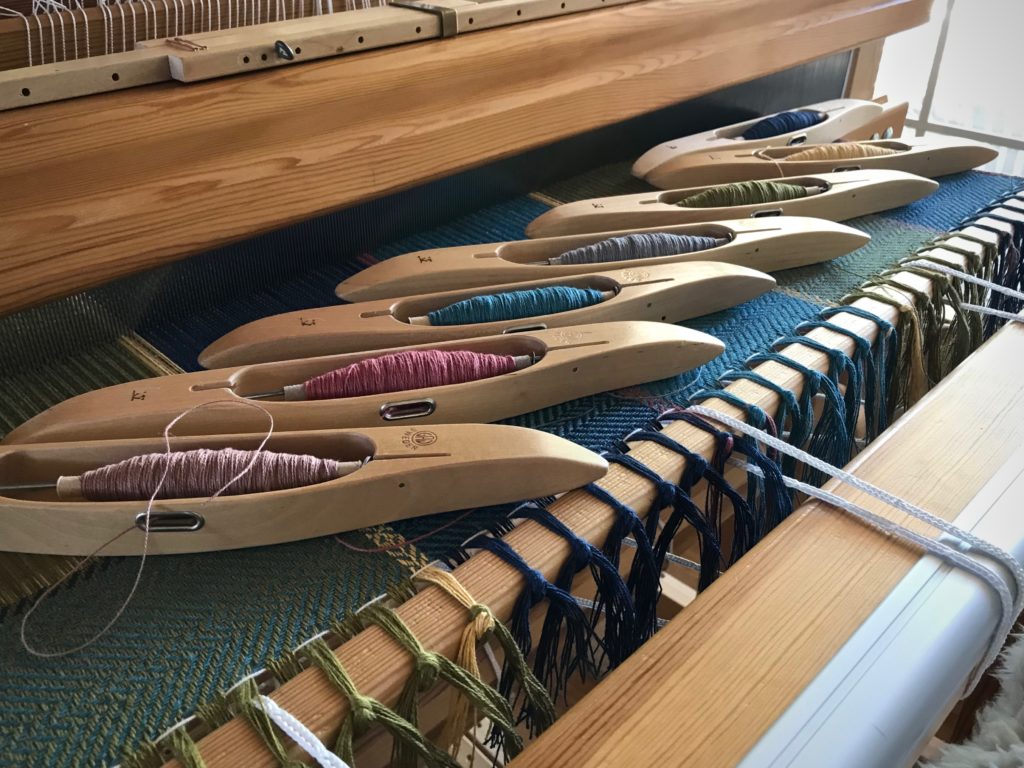 There are seven colors of cottolin in the warp, and the same seven colors in the weft, just like the accompanying hand towels I completed in April. (See Process Review: Jubilation Hand Towels.) Narrow warp-wise and weft-wise stripes of broken twill produce interesting patterns in the cloth. The deep borders I am planning on the bath towels give me a chance to add simple details that only a handweaver can do.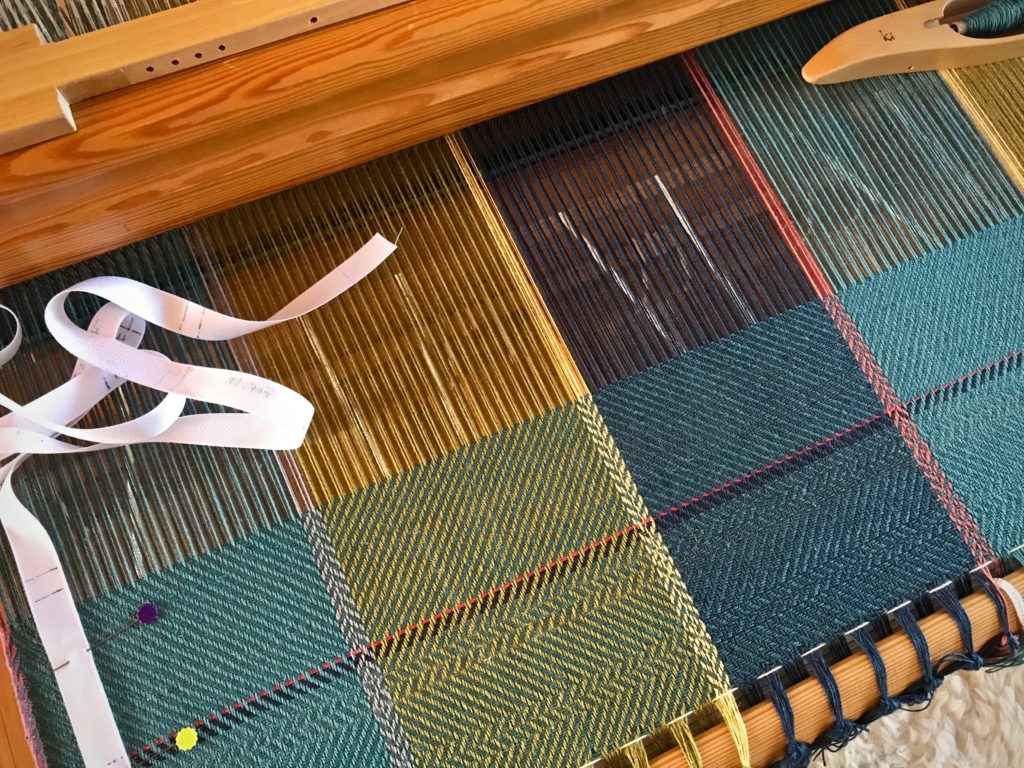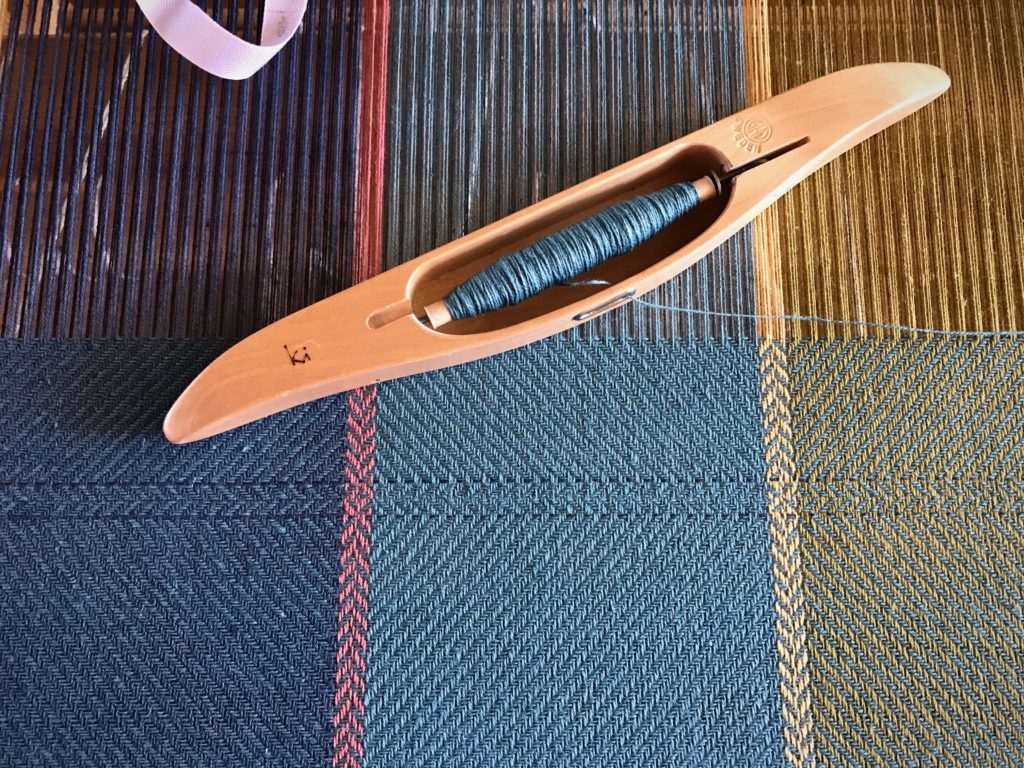 Have you ever identified a master craftsman by the specific details that show up in the hand-crafted article? In the same way, we can recognize our Maker's hand through the magnificence of the details we see in each other. You are his masterpiece. Hand-written instructions guide the details. When we come to the Lord as our Maker and Redeemer, we find his hand-written details woven into our hearts, something only the Grand Weaver can do.
May you attend to the details.
Happy Weaving,
Karen
---
---
---
Our transition to Texas hill country is finalized this week! The looms and I will be residing in the same house again. Let the weaving resume! One loom is dressed and waiting for me. Tied on above, and tied up below. Ready to weave!
The warp is tied on to the front tie-on bar in 1-inch bundles, with 1/2-inch bundles at the selvedges. And then, I add the leveling string which makes it look neat and tidy and READY.
The upper and lower lamms are positioned, and the treadle cords are added and secured. It's fascinating how simple and basic the whole system is. And how something this simple and basic can be the framework for boundless creative expression.
If we think of prayer as something that gets us out of a crisis, or words to say in order to get what we want from God, we miss the whole point of prayer. And we face disappointment. Prayer always works. The work is not our clever words, nor the checking off of our wish list. Prayer is the framework of deep trust that stands ready for the Lord's boundless creative expression. We pray because we trust him. Christmas—the birth of Christ—shows us that God always steps in at the right time.
May your framework be sure.
Advent greetings,
Karen
---
---