Like sunrays rippling on the horizon at dawn. That's how I think of this emerging cloth. I am hopeful that the ripples we see now will become all-over puckers when this is finished. I am filled with joyful anticipation!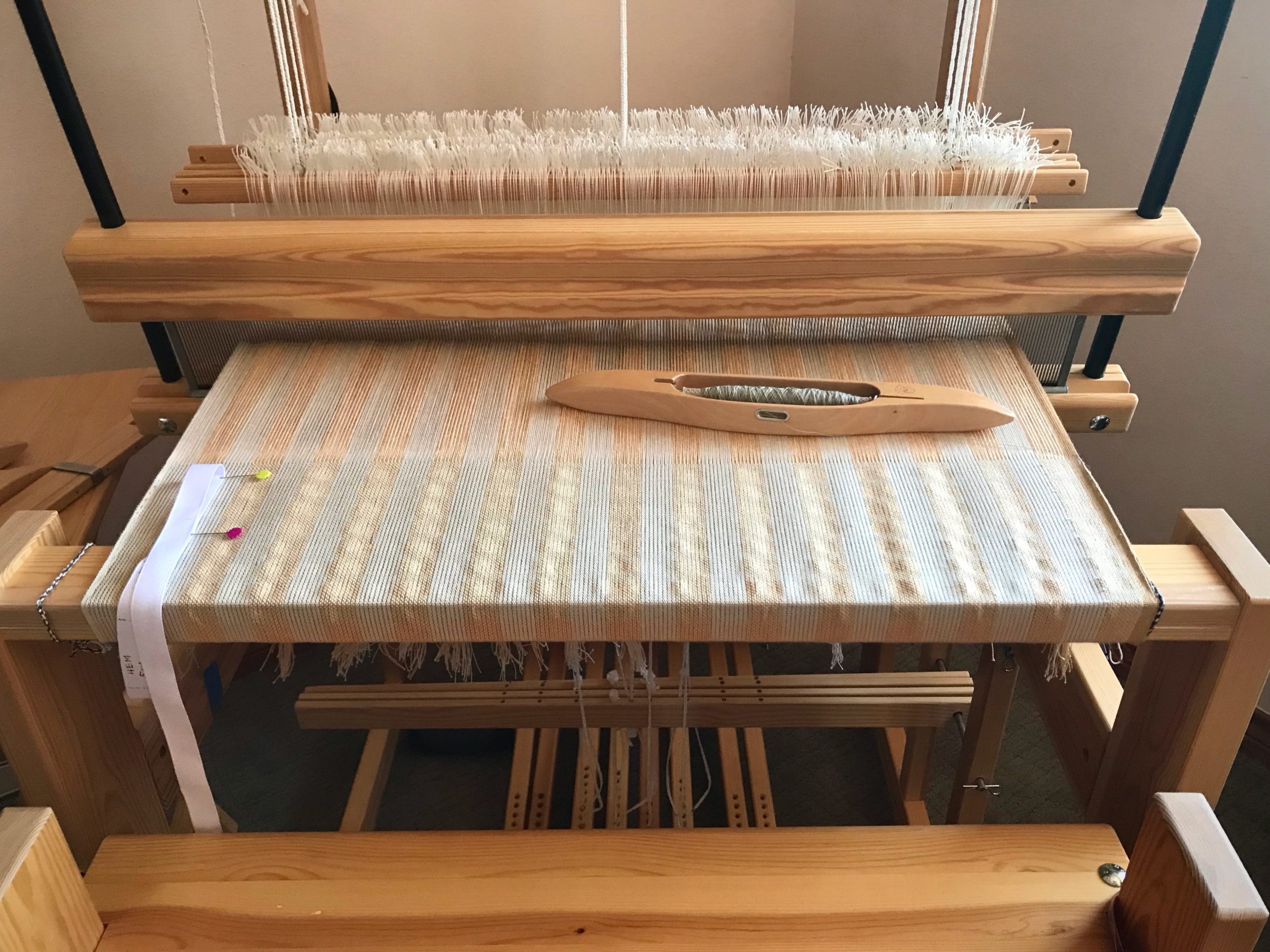 However… This is not an effortless weave. This is double-width weaving in a very fine sett. And, 6 ends per dent, no less. I have simple 1-2-3-4 treadling, but the 20/2 cotton warp threads are relentlessly hugging each other. Consequently, I am clearing the shed with the back of my fingers again and again. I expect to have floats to repair when this "sunrise" fabric comes off the loom. With the end in mind, I patiently keep at it. It will be glorious in all its puckers. I am sure of it.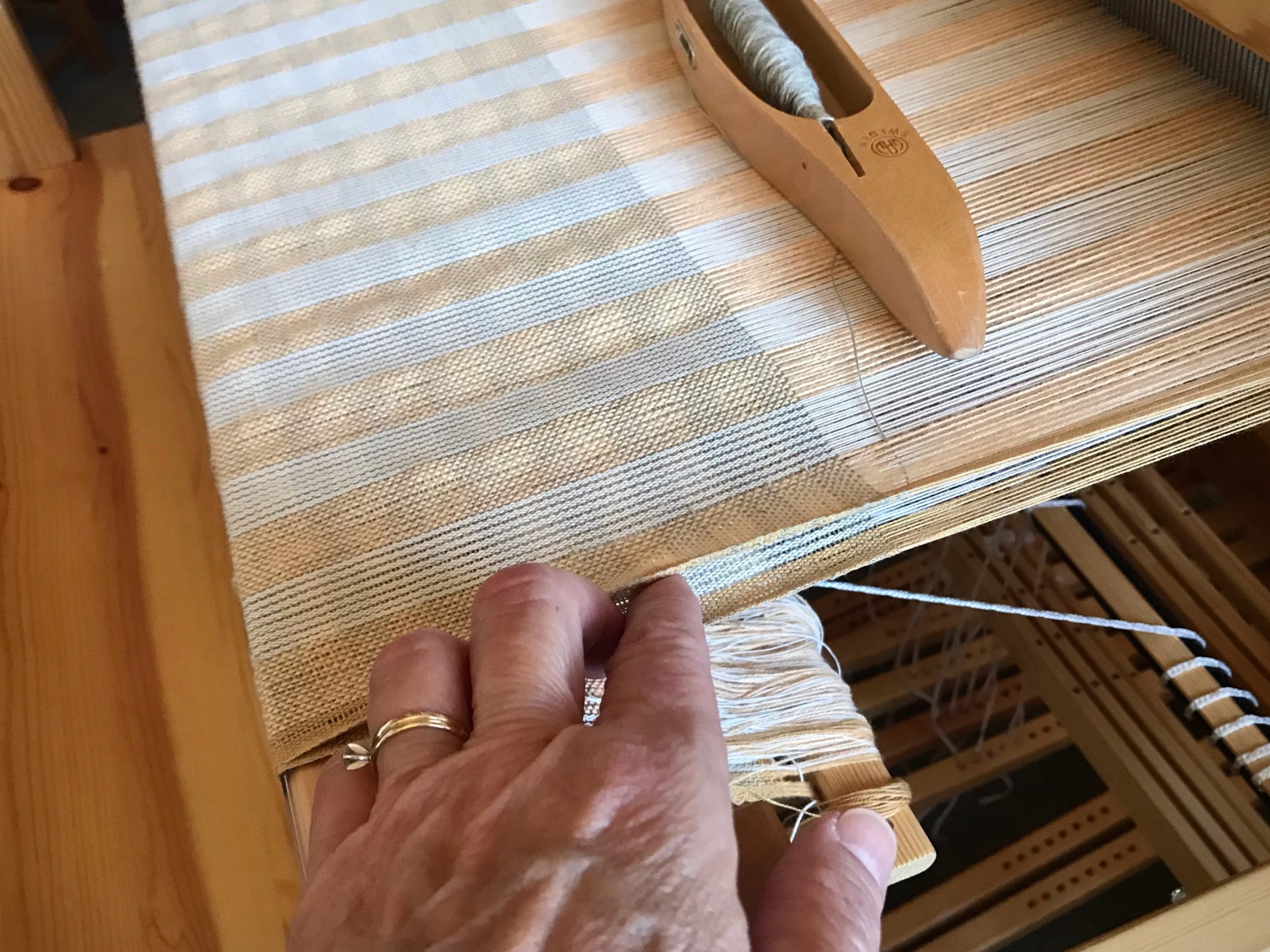 Every dawn brings the reality of a new day. Every sunrise reveals the glory of God. Night always turns into morning. With the end in mind, our Lord patiently, kindly, gently, opens the shed in our lives again and again. As he loosens our grip on things of this world we get a preview of the glorious fabric he has in mind, puckers and all. In the full light of the risen Son, we can see the love in our Grand Weaver's hands.
May you catch the sunrise as often as possible.
Hopefully yours,
Karen