I have questions galore as I begin a new warp on the combination drawloom. Is this the best sett for these threads? How are my sheds? What will orange-ey weft colors do on this pewter and blue warp? Is the image of this first design better face up, or face down? How can I include a couple extra colors in the design? The loom is set up with 45 pattern shafts and 148 single units. I'm eager to begin!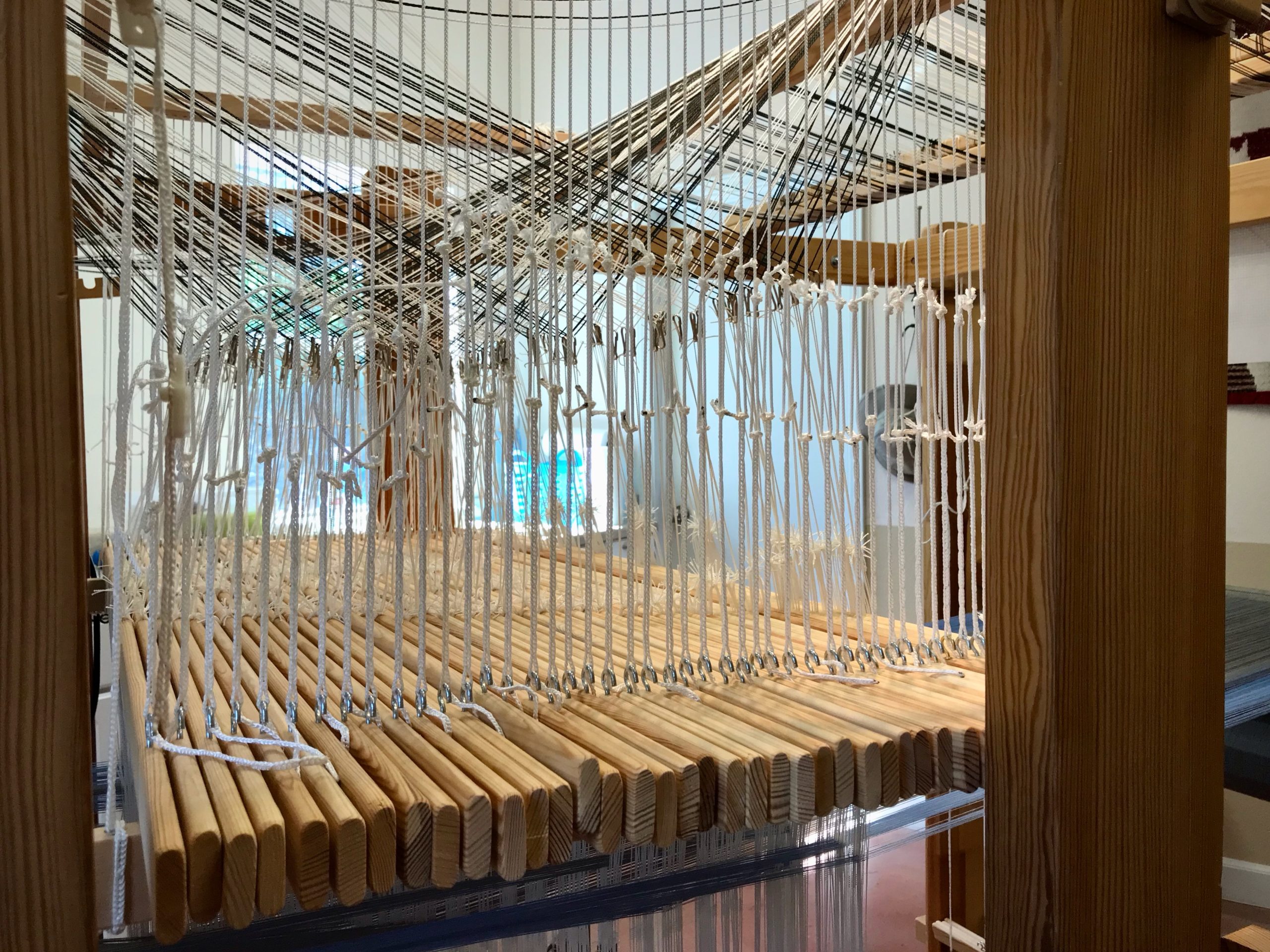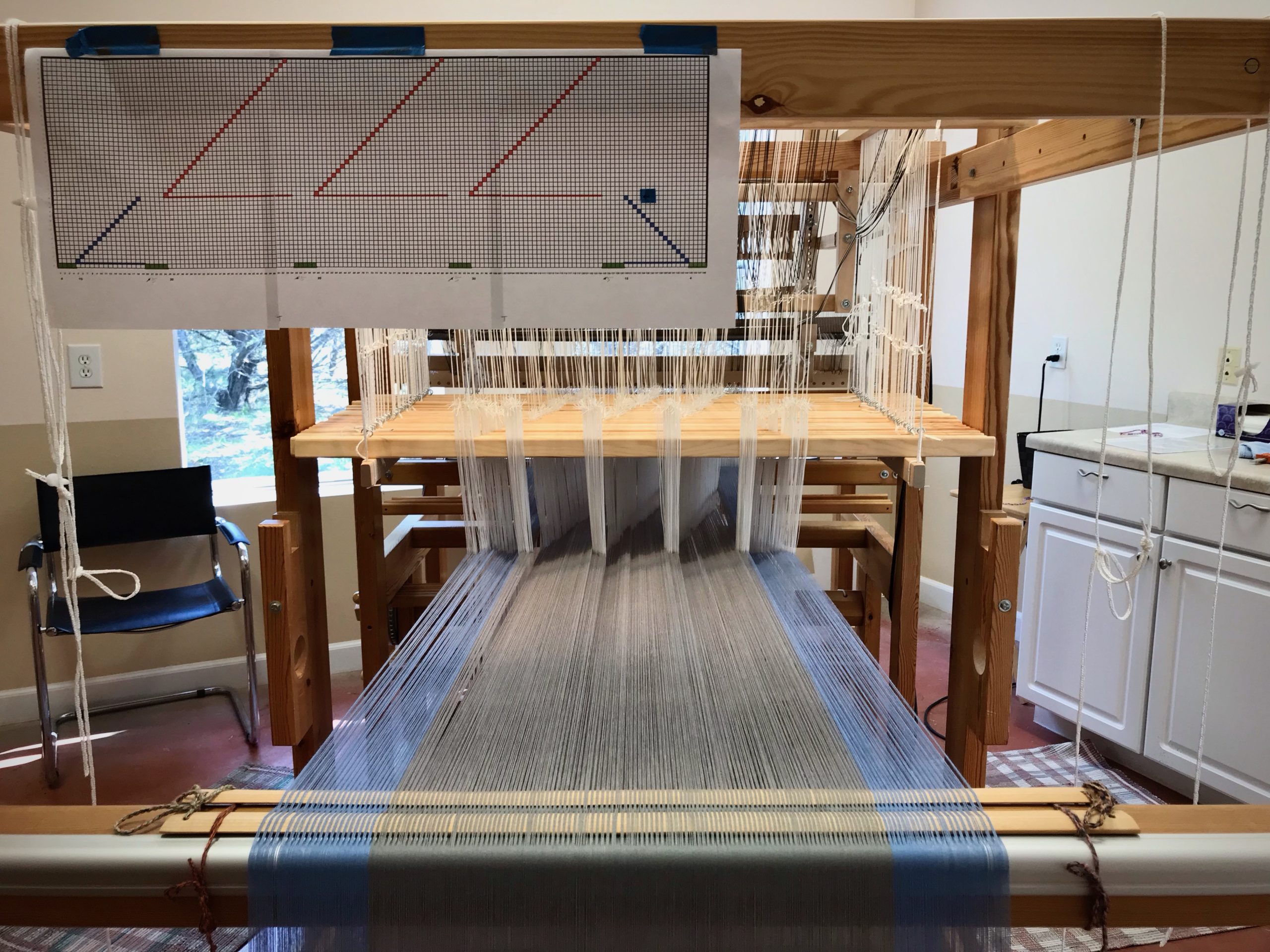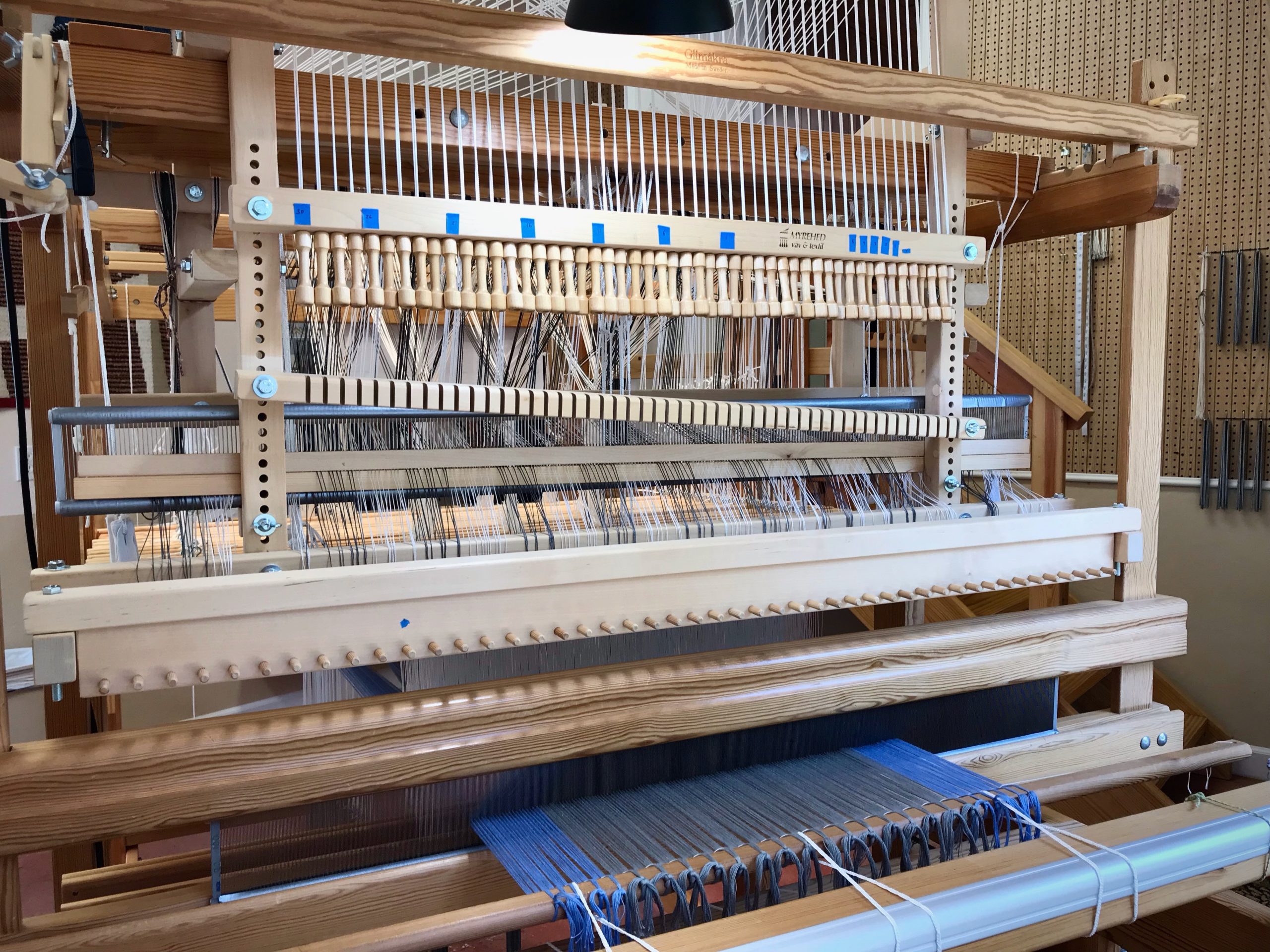 Sampling at the beginning of the warp gives me answers. The sett is good—18 ends per centimeter, with 16/2 cotton in 6-shaft irregular satin. After some tweaking, the sheds are good—and all the treadles touch the floor when the optimum shed is reached. The weft colors look good—better than expected. And, definitely, the jam jars need to be face down—so, I reverse the image in Affinity Designer on the computer and print out a new chart. I can sneak in some extra colors with narrow weft stripes—beginning and ending borders. I'm ready to roll! New kitchen towels in various designs are moving forward! First up…Peach Jam Jars.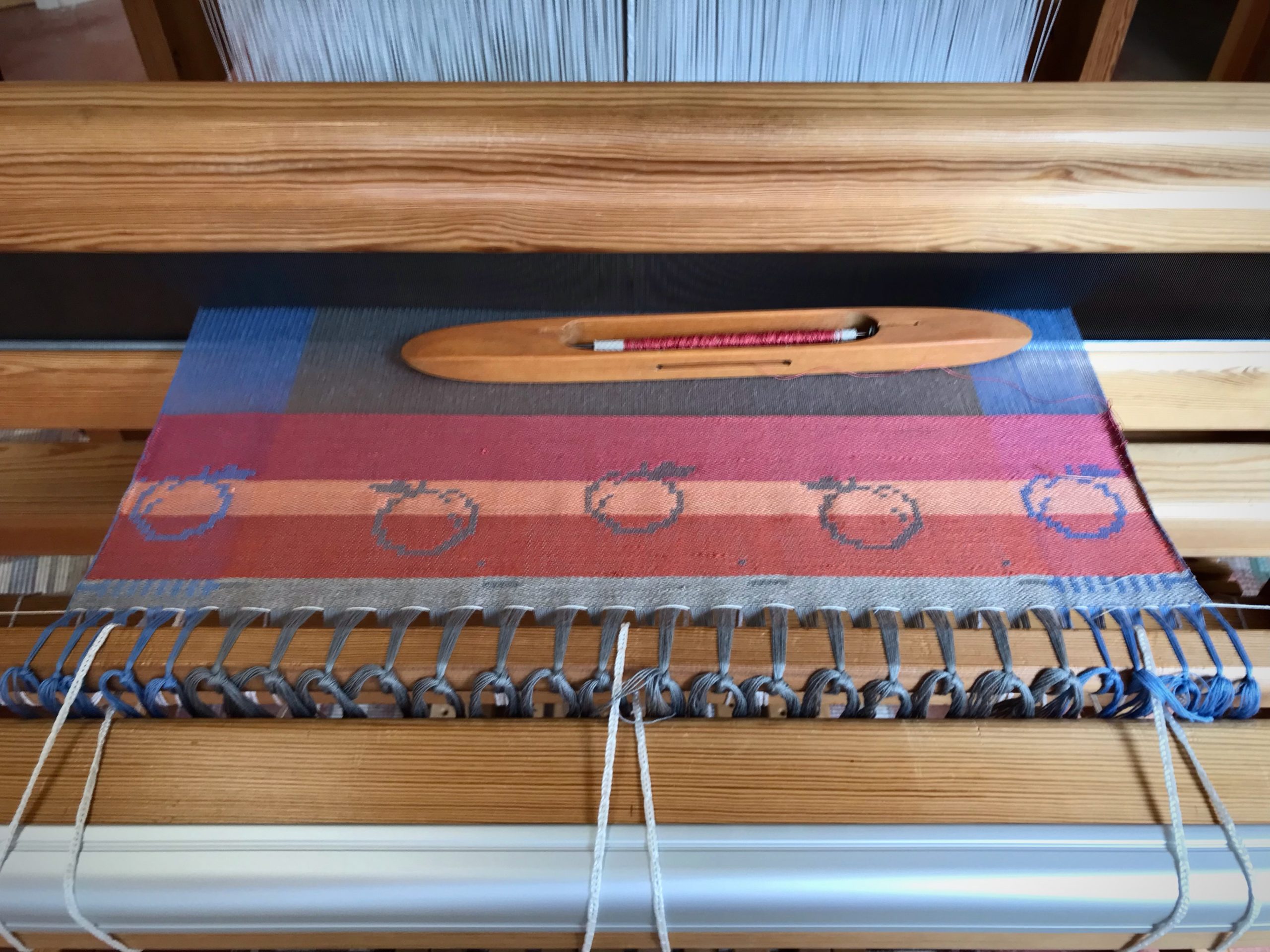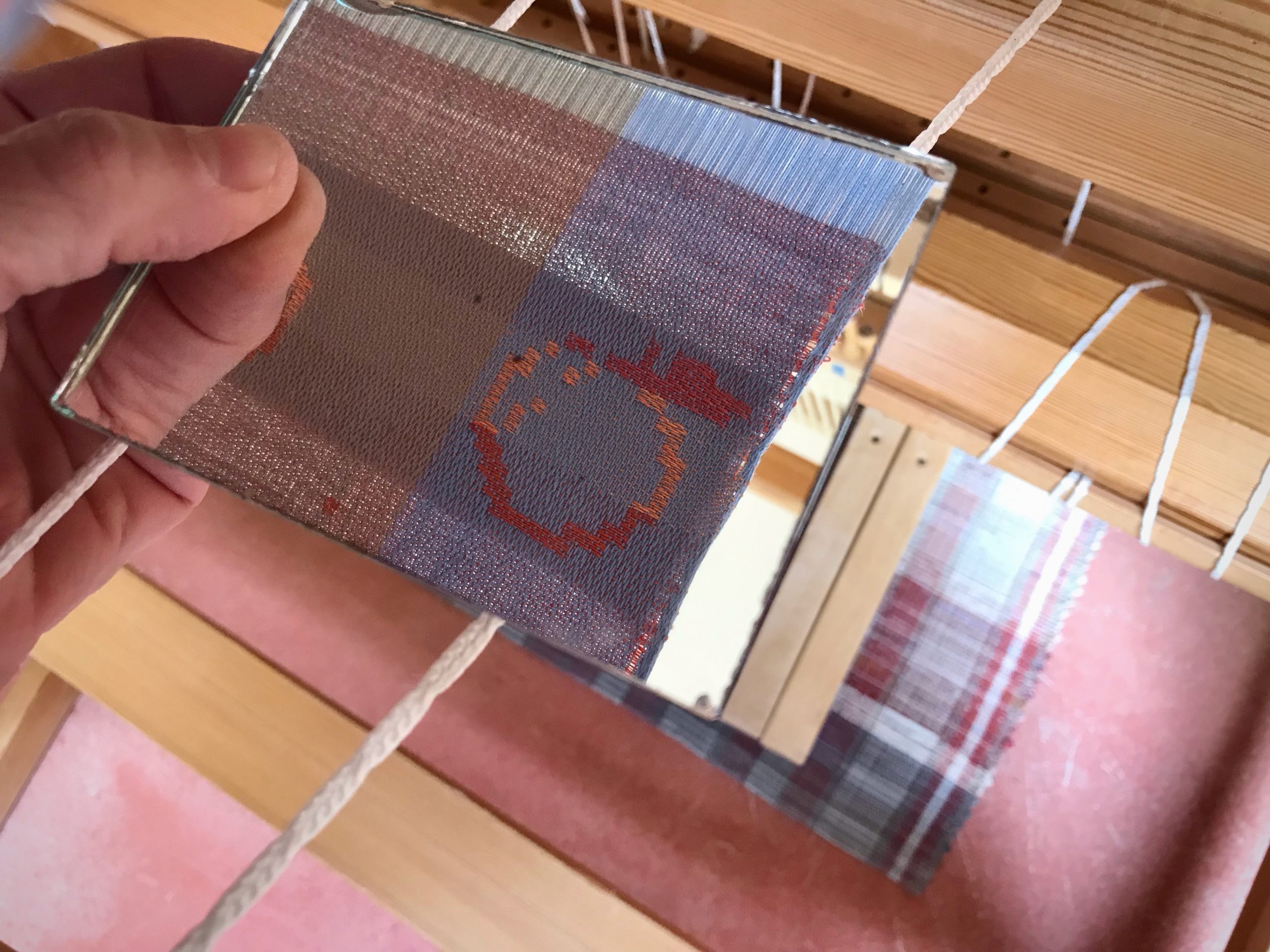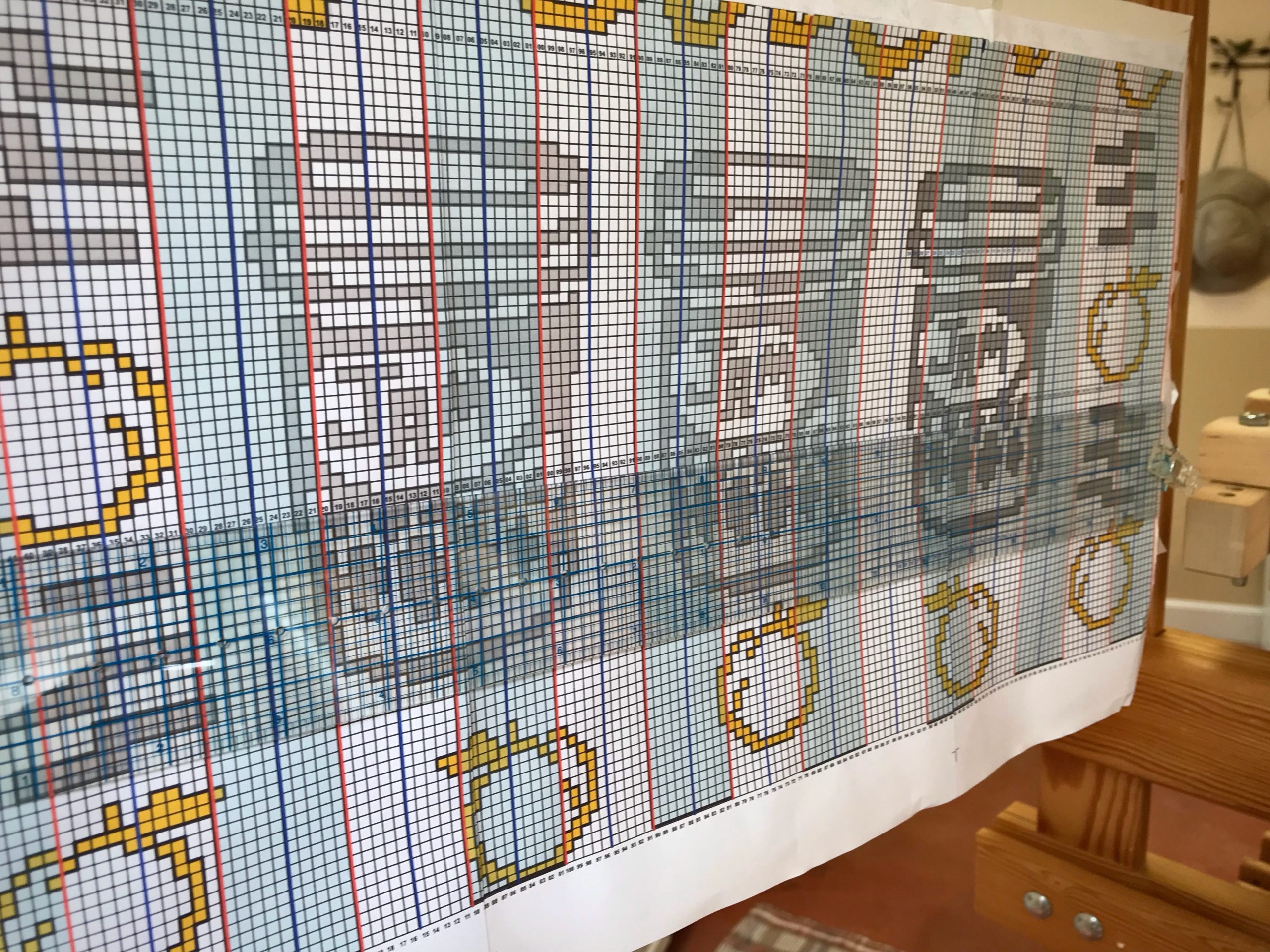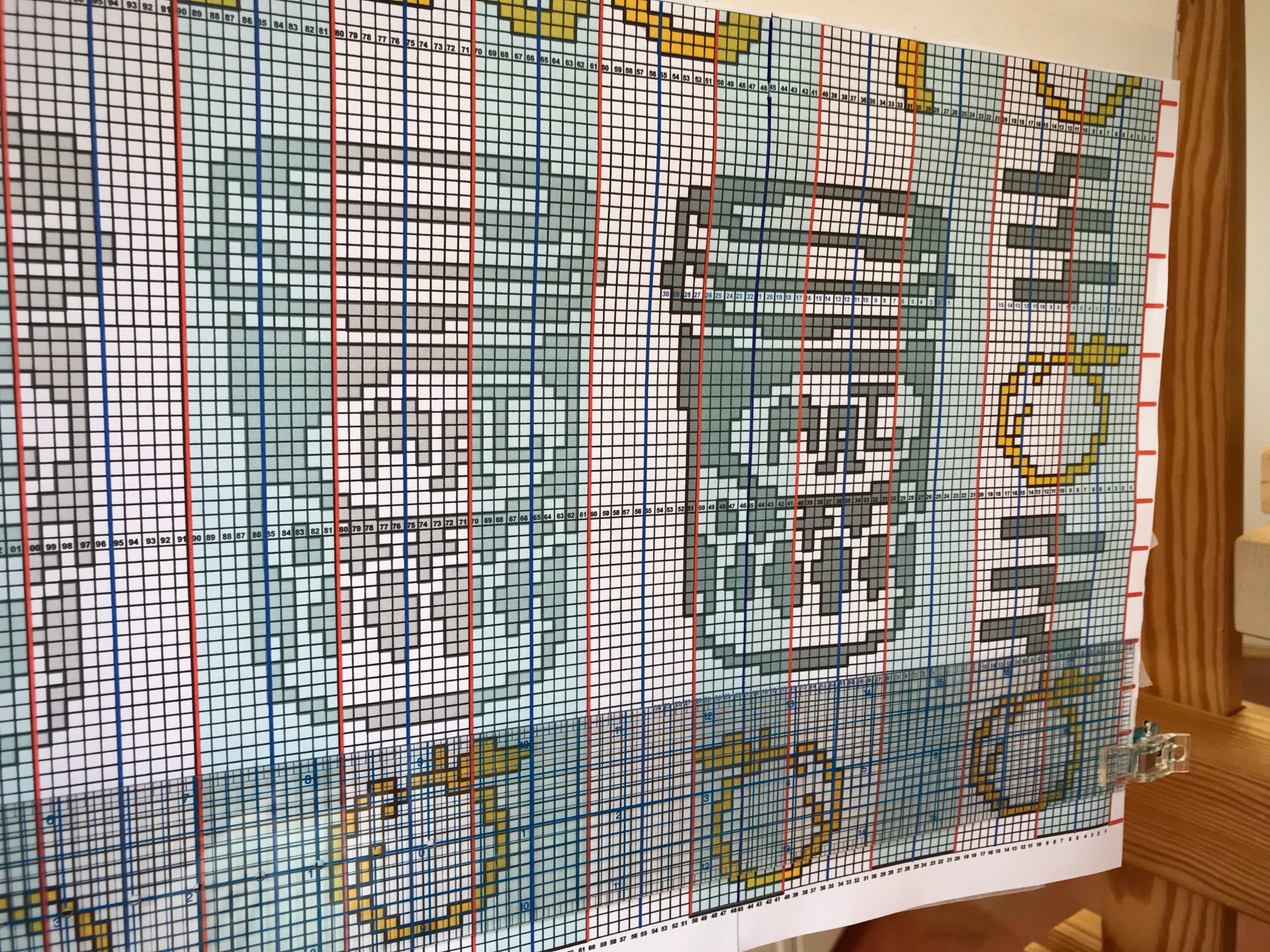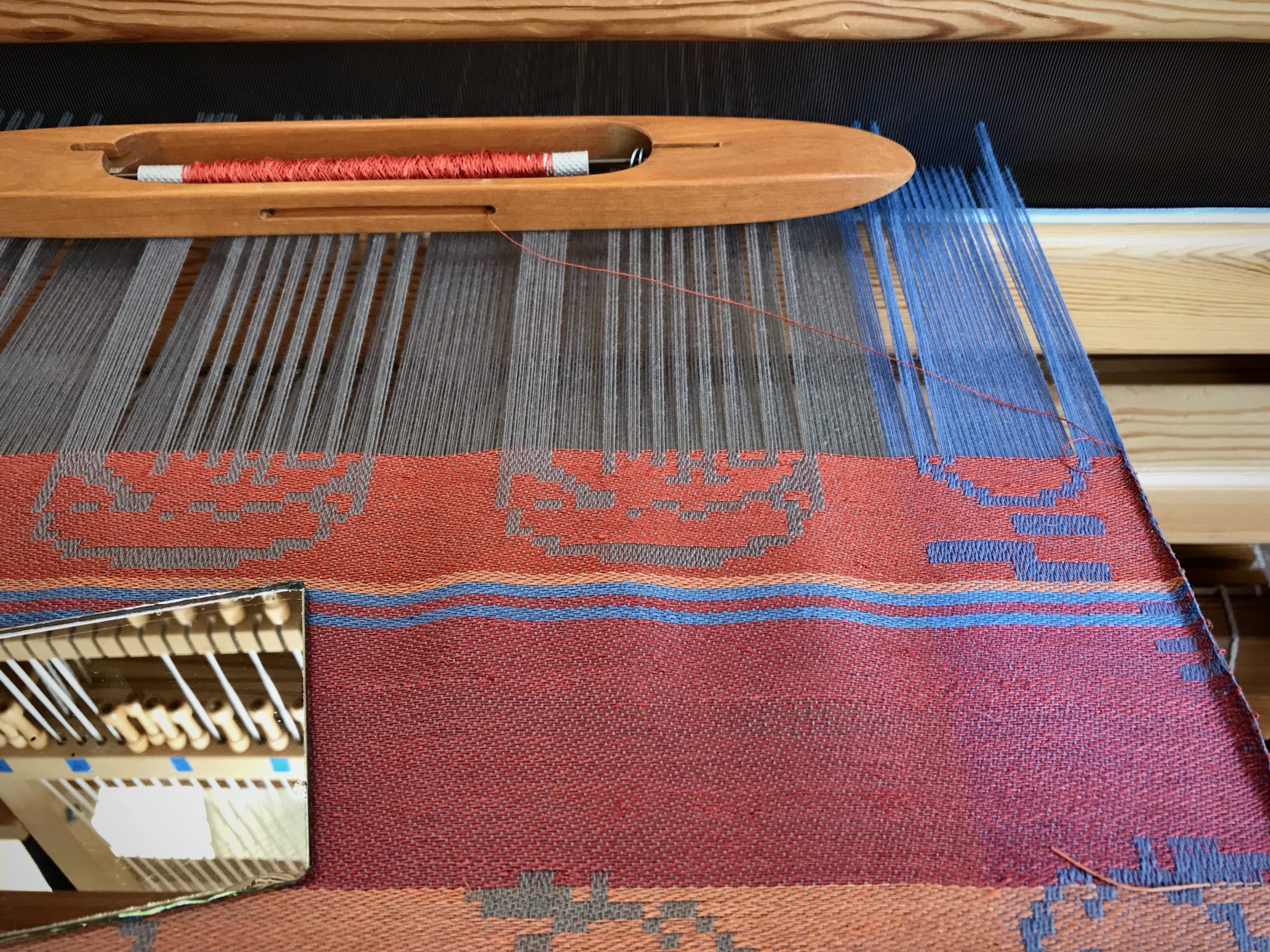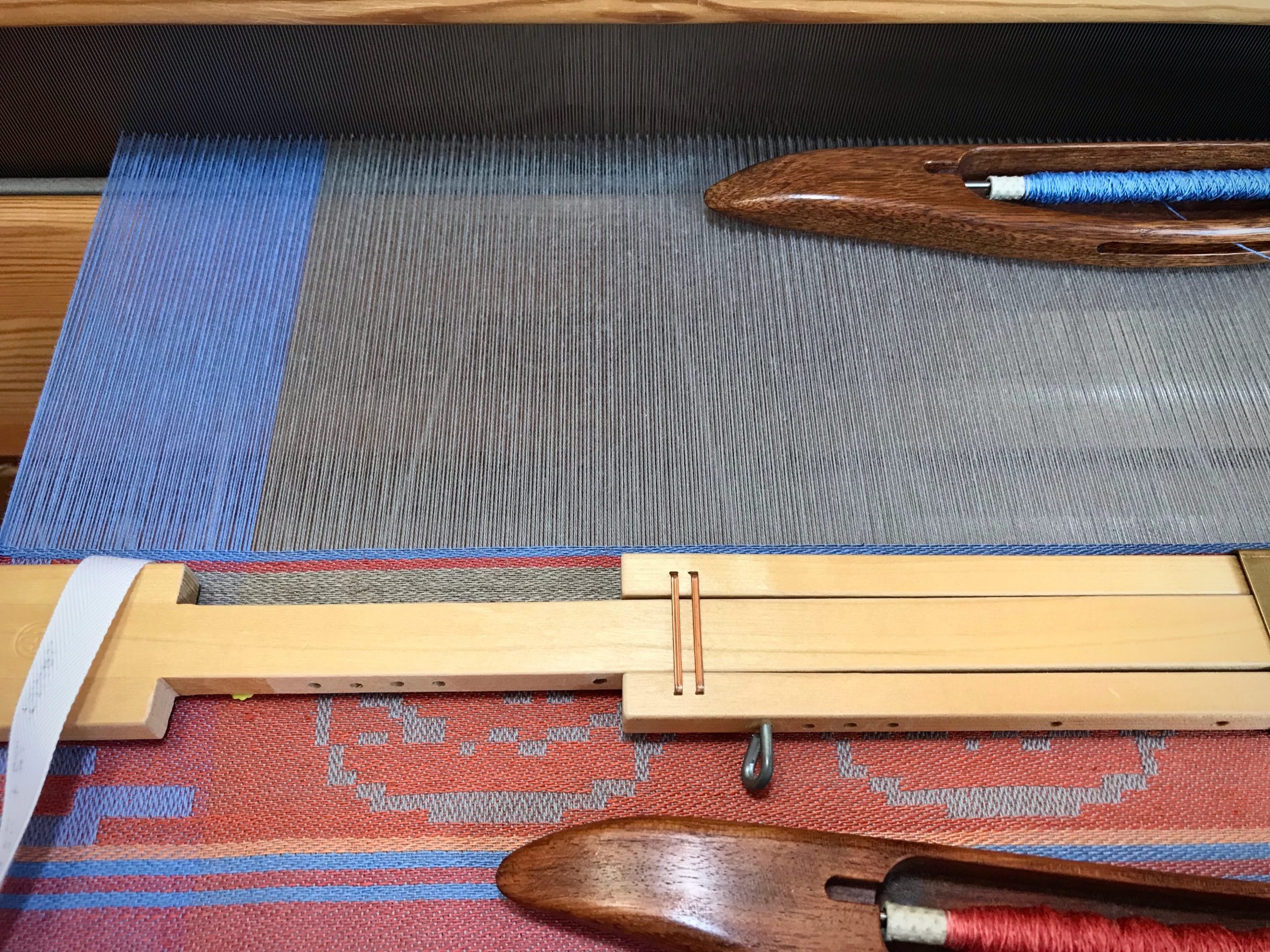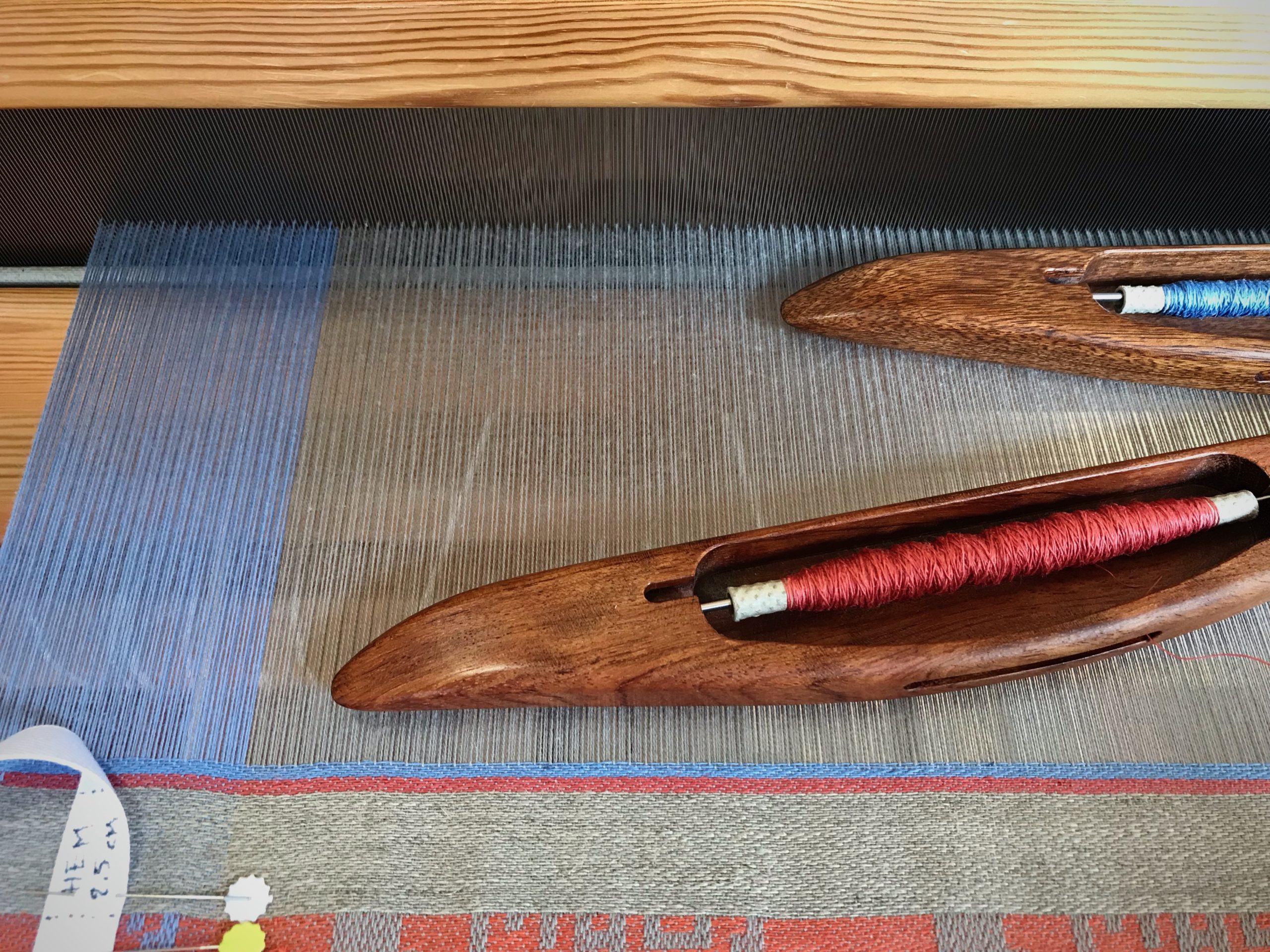 ~It is a joy to have you visit with me every week! It is time for my annual pause for the month of July. I'll see you back here on Tuesday, August 3, 2021.~
Until then, may the Lord bless you and protect you; may the Lord make his face shine on you and be gracious to you; may the Lord look with favor on you and give you peace.
May your questions get answered.
Happy Weaving,
Karen