When the front side of the fabric is on the underside, it helps to have a mirror. This is one of those times. A transparency can be woven with the weft turns on the front or on the back. I'm weaving this transparency with the weft turns on the front. The underside, therefore, has the crisper lines, and will (probably) be the right side of the finished transparency.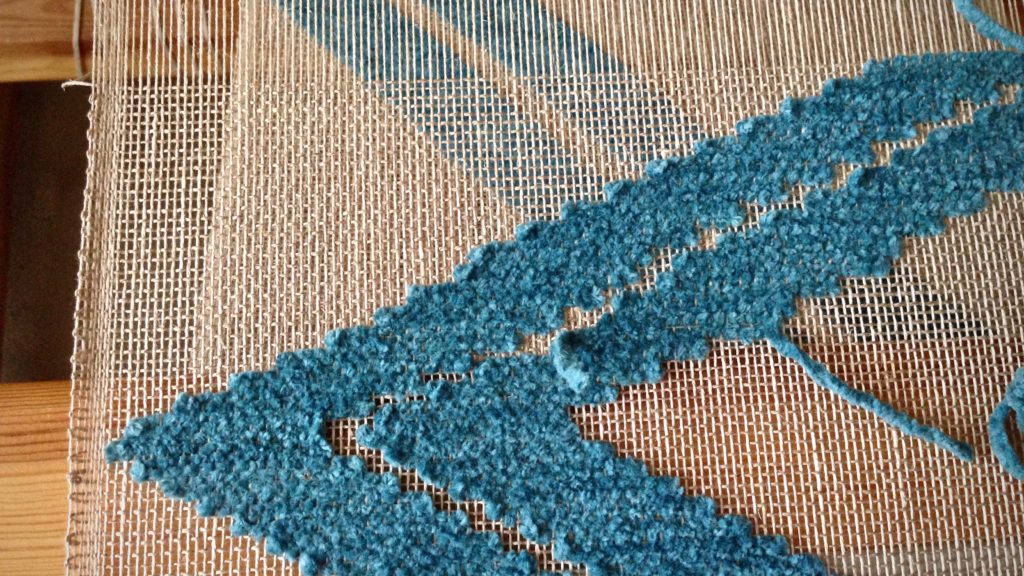 You can think of other weaves, as well, that have a different appearance on the back than on the front. That's when a little mirror comes in handy. You can use a larger hand mirror, of course; but these are two little mirrors that I keep in the cart by my loom.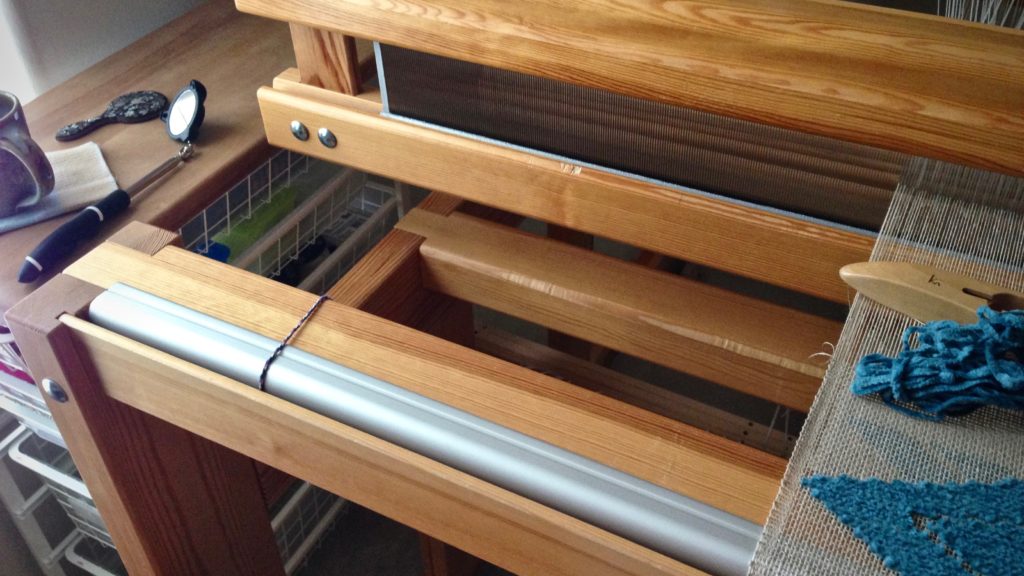 A little wooden mirror with mother-of-pearl inlay that I picked up on one of my international travels.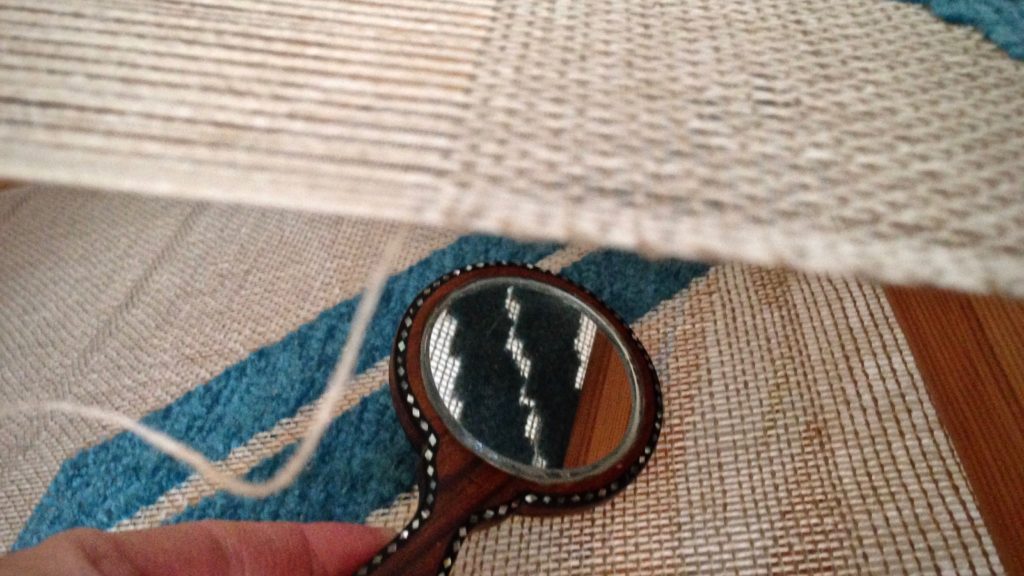 A lighted extended little mirror that I picked up on one of my wanderings at Home Depot while my husband was shopping for tools. A Husky Round Lighted Inspection Mirror, "…for inspection of hidden, unlit areas in applications ranging from industrial maintenance and automotive repair to general homeowner DIY applications." They forgot to add, "…and for handweaver inspections of the reverse side of the cloth."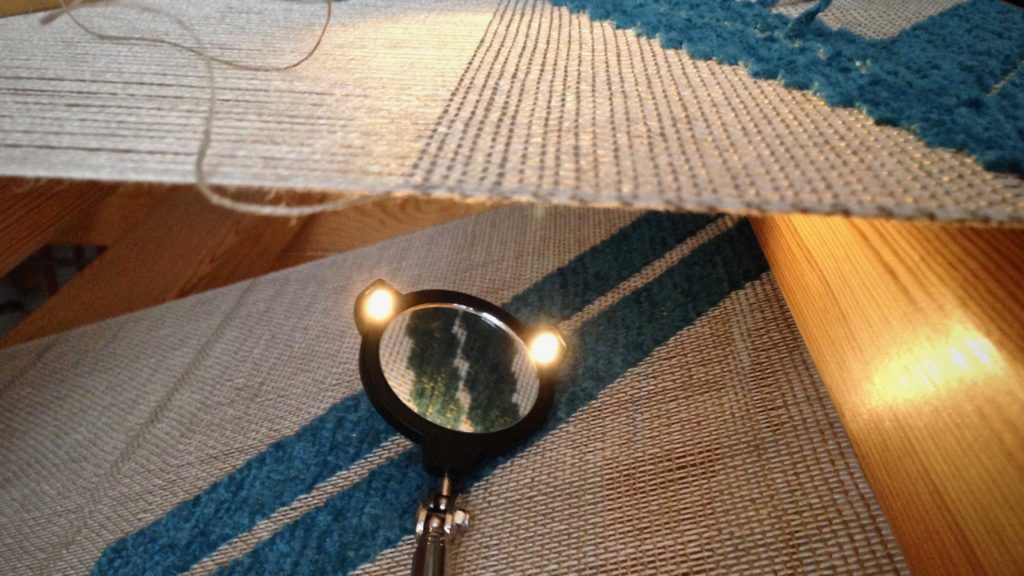 May you find tools that serve you well.
Happy Weaving,
Karen