Ten centimeters of plain weave are for the casing at the top of this transparency. My aim is five picks per centimeter. What a challenge! It's not a good idea to be fussy about it, pulling out and repositioning the weft. Linen can't take that. So, carefully I go, restraining the beater in my hands, to be as precise as possible. Packing in the weft for a few picks at the beginning and end of the section takes a stronger beat, …with much less effort.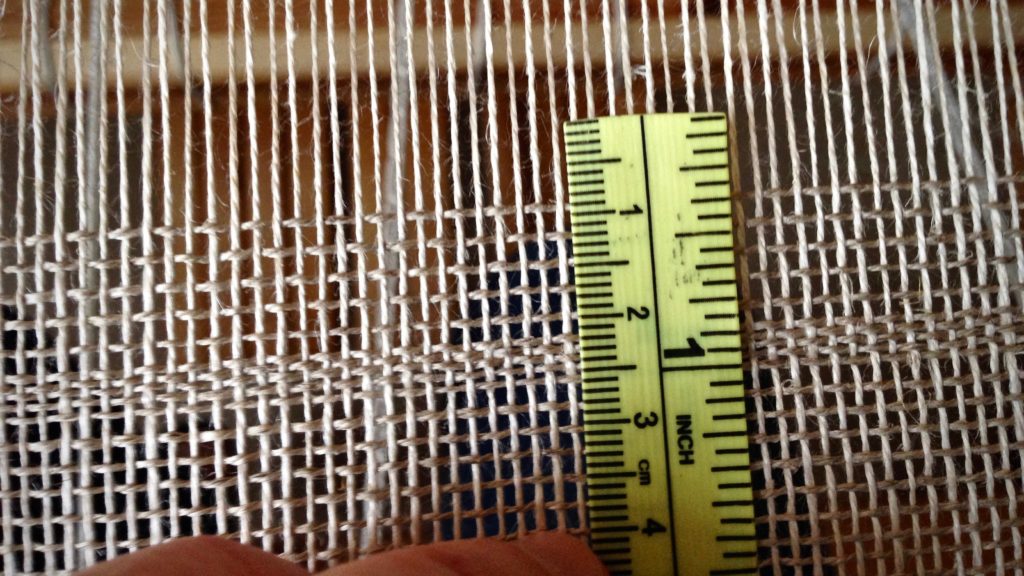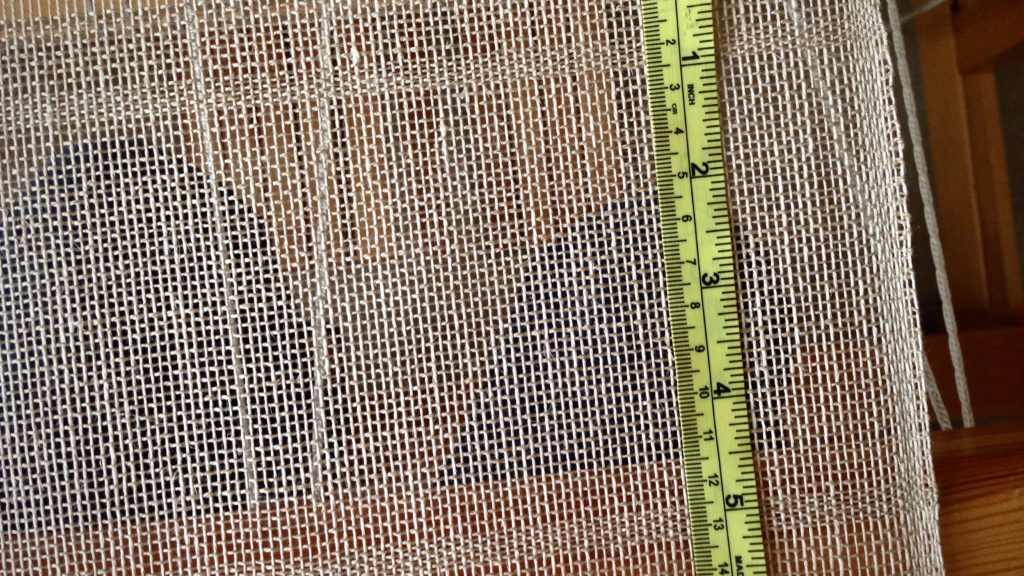 Restraint is not easy. The easy path is to do what's popular, familiar, and people-approved. We falsely think our ease at the moment is the most important thing. Don't entertain false notions. Walk in the right way, even when it takes restraint. Blessings come to those who avoid the temptation of easier paths. The warp and weft are aligned, imperfectly, as we learn how to restrain the beater.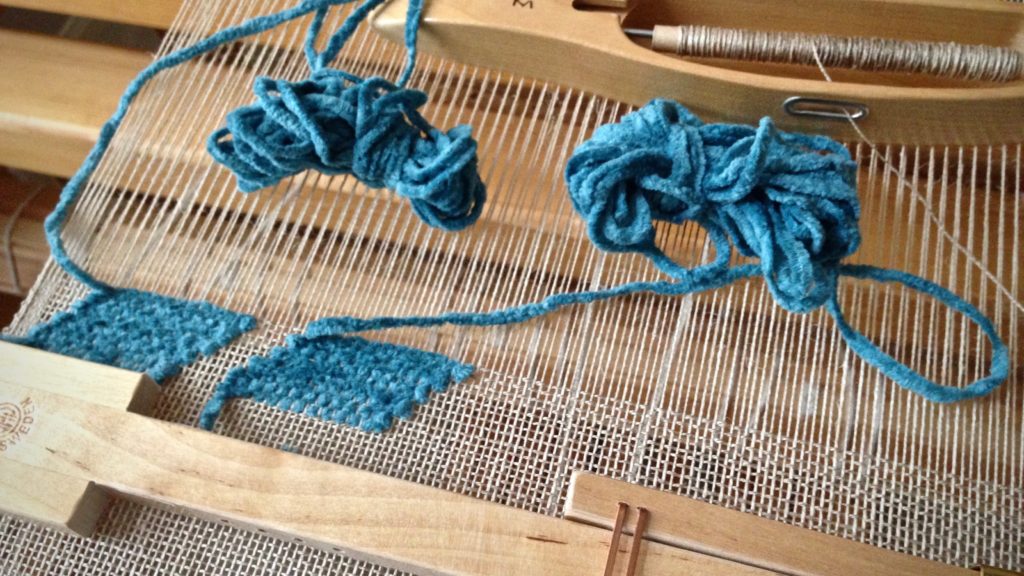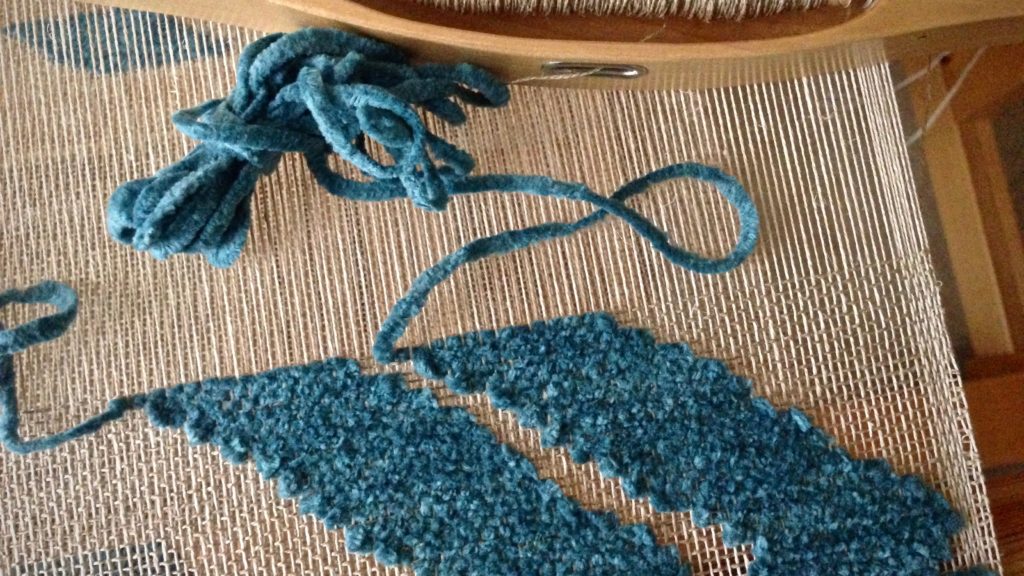 The linen web becomes a successful backdrop for the chenille inlay. That's when the purpose for the linen becomes evident. It's an almost-invisible (transparent) framework for the visible inlay pattern. The hard work of restraint is at its best, like this, when it draws little attention to itself.
May you succeed in your practice of restraint.
Happy Weaving,
Karen