Having a cart beside my loom is the next best thing to a loom-side assistant! A turquoise utility cart from IKEA sits beside my Glimåkra Ideal. An Elfa drawer system on casters is right beside the Glimåkra Standard, and keeps oft-used tools within arm's reach.
The IKEA cart (Råskog Utility Cart) serves as a holding space for any project on the Ideal. Since this loom is not in the room where I keep my weaving supplies, it helps to have a rolling cart that holds items as needed. The three tiers hold tools and supplies for dressing the loom, like sley hook, extra Texsolv heddles, and treadle cords. While weaving, I keep extra shuttles and small tools on the top tier. All the weft thread or yarn for the project goes on the second or third tier. When I weave rag rugs, fabric strips that are sorted by design and/or color are piled up on the three tiers.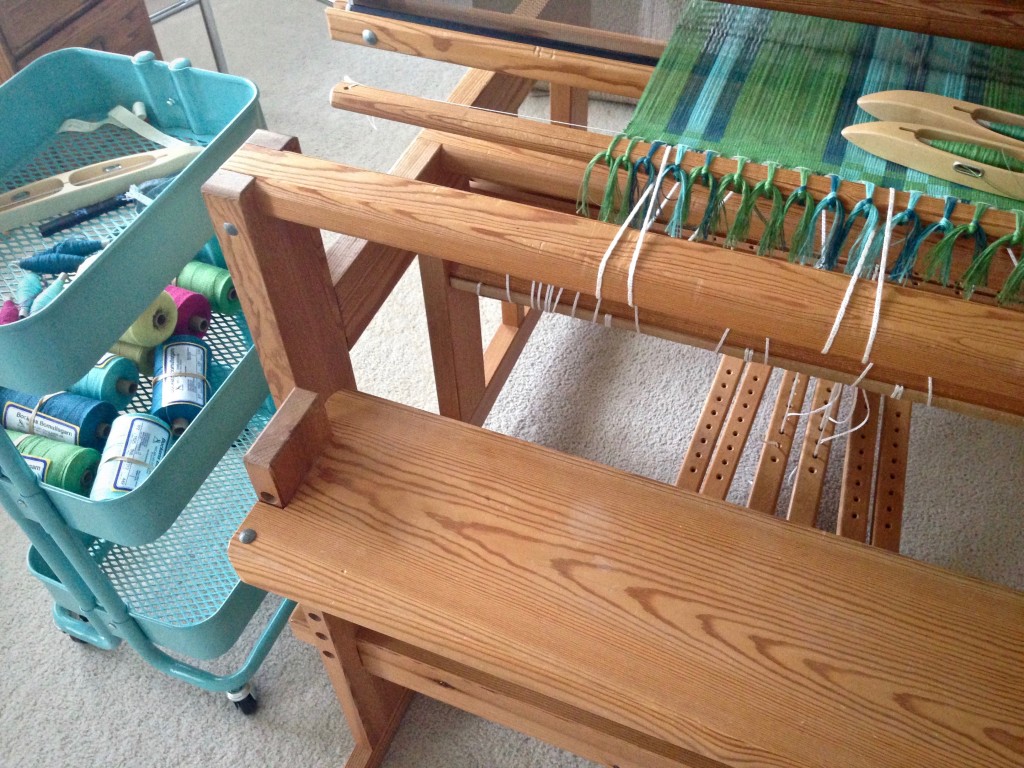 The Elfa cart enhances efficiency at the big loom. It houses frequently-used essentials, especially small tools and supplies needed to dress the loom. It is near my work table where I wind quills, so yarn for the current project goes in the deep bottom drawer. The woodblock top adds a nice touch that compliments the wood of my Swedish loom.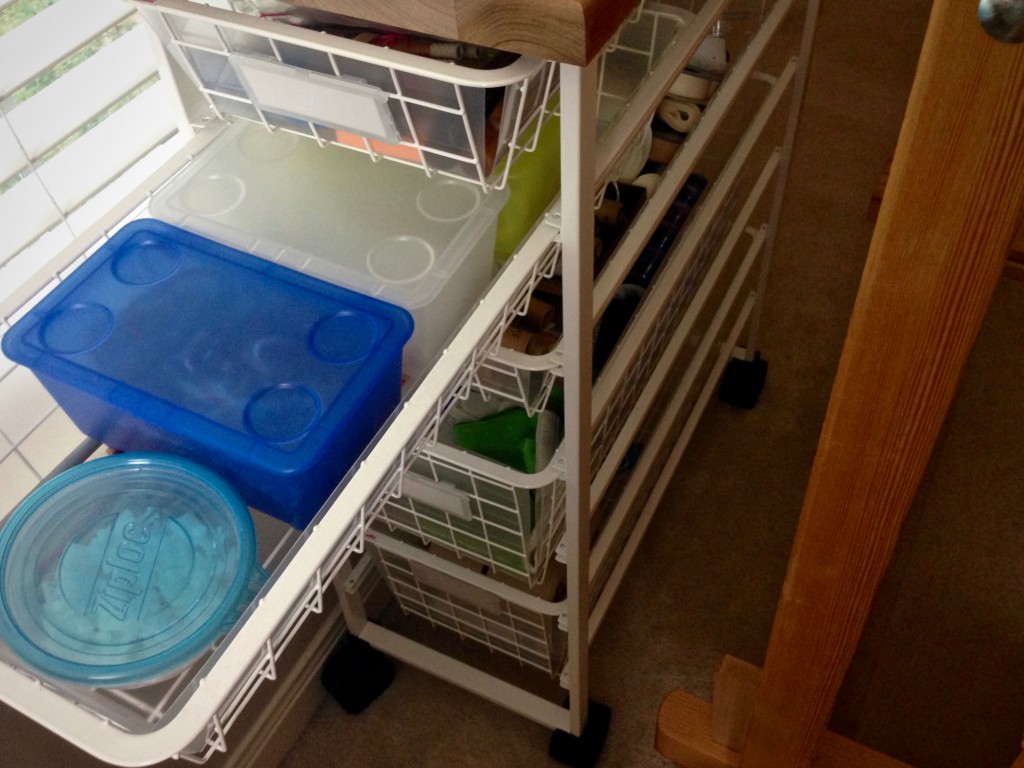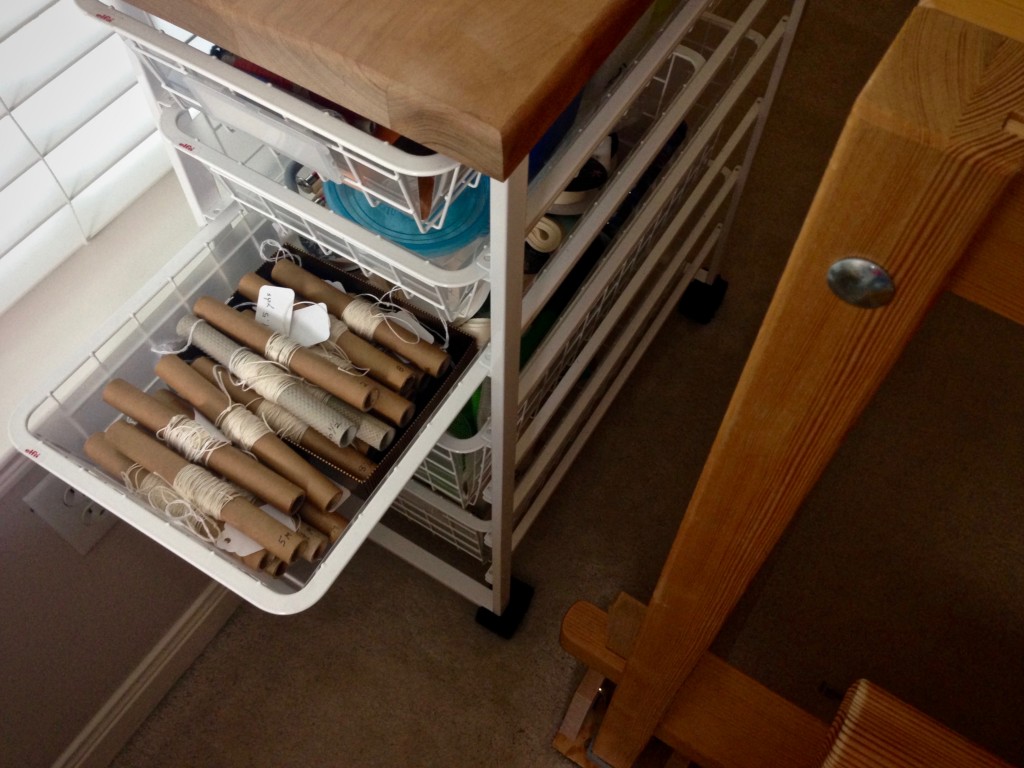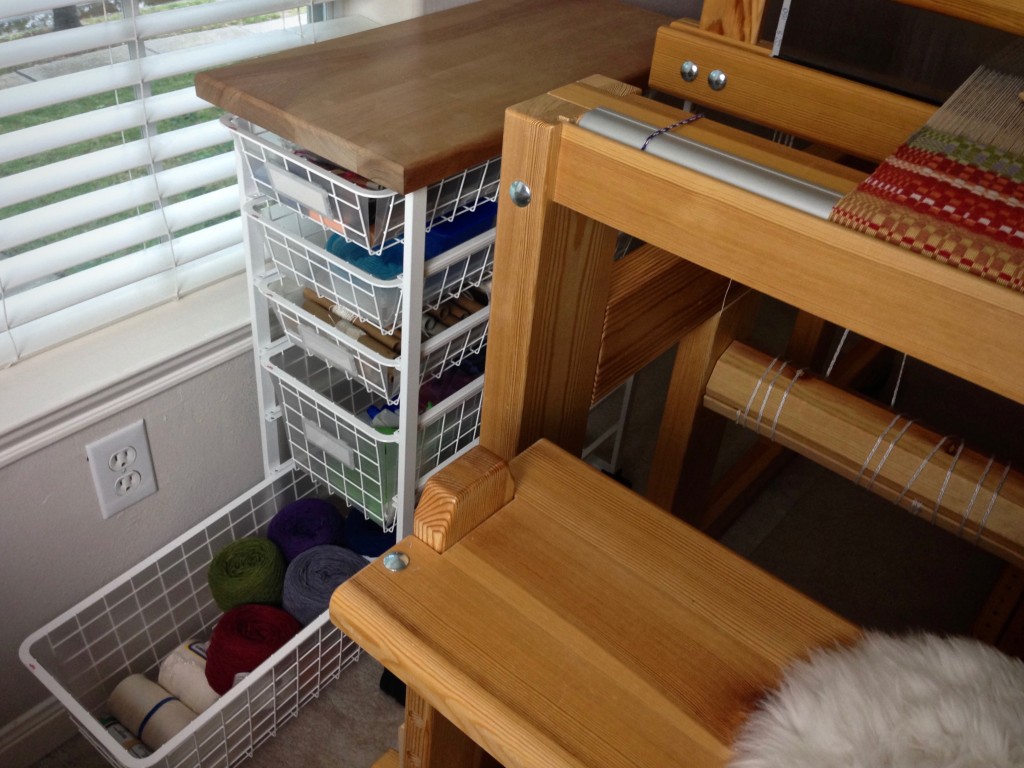 May your loom-side assistant serve you well.
Happy Weaving,
Karen