Let there be light! I now have exceptional lighting at my weaving looms. Steve installed a snake arm lamp on both of my Glimåkra looms. This wonderful illumination gives me greatly improved visibility, especially when working with fine threads. These lamps meet my lighting needs much better than the floor lamps I had been using. Good riddance, floor lamps!
Supplies
Snake arm shop light with clamp (mine are Rockler 24″ Snake Arm Shop Lights)
Light bulb, preferably close to natural light
Wood block, sized to fit on loom (mine is installed on the countermarch frame; 8 1/2″ x 2 3/4″ x 3/4″ for the Glimåkra Standard 8-shaft loom; 6 1/2″ x 2 3/4″ x 3/4″ for the Glimåkra Ideal 6-shaft loom)
Electric drill and pilot bit
2 drywall screws
Short three-prong extension cord
Steps
Prepare wood block by drilling screw holes (screw threads slip through the holes without biting)
Position prepared wood block on loom, mark loom for screw placement
Drill pilot holes
Screw wood block in place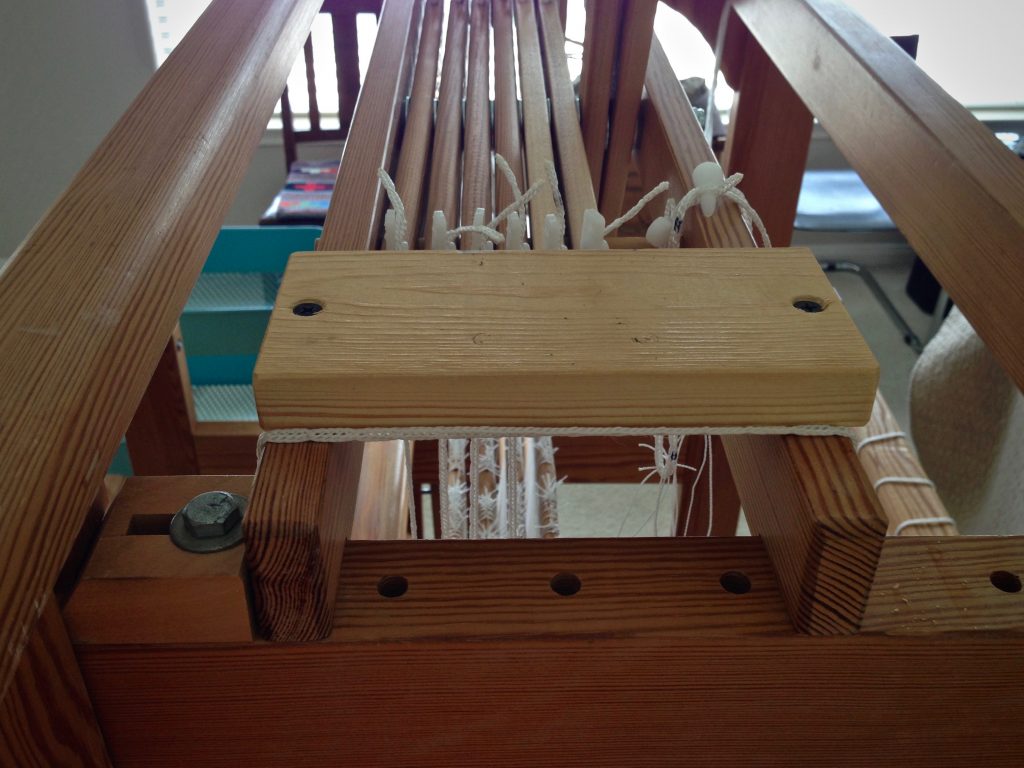 Position lamp and clamp into place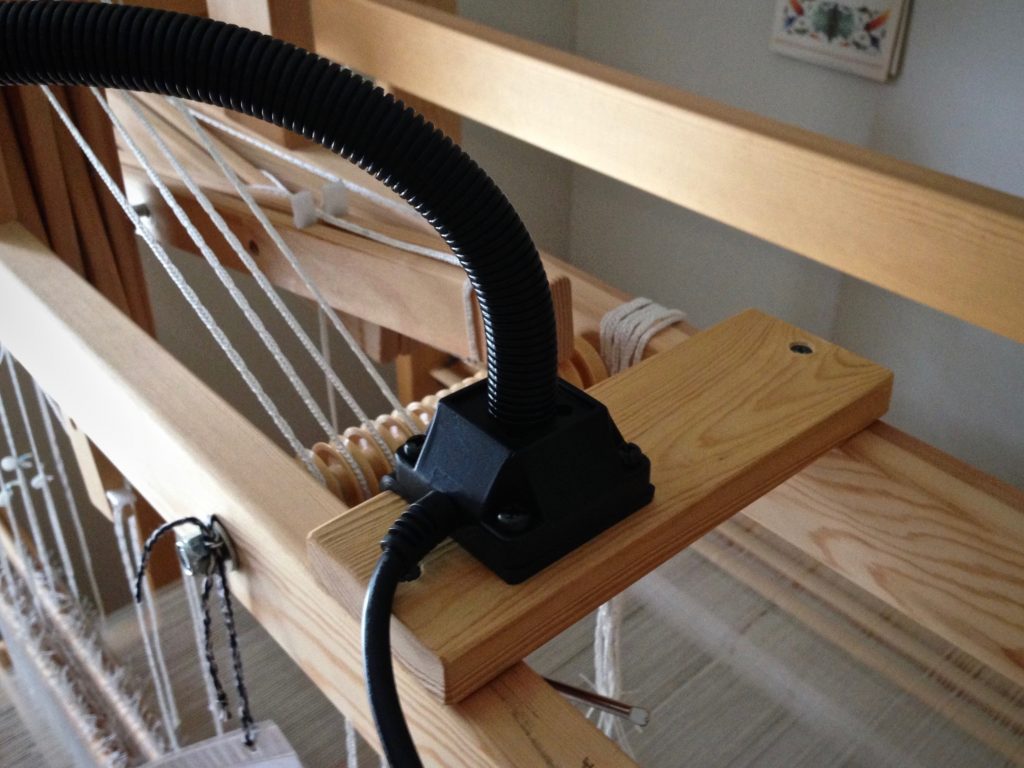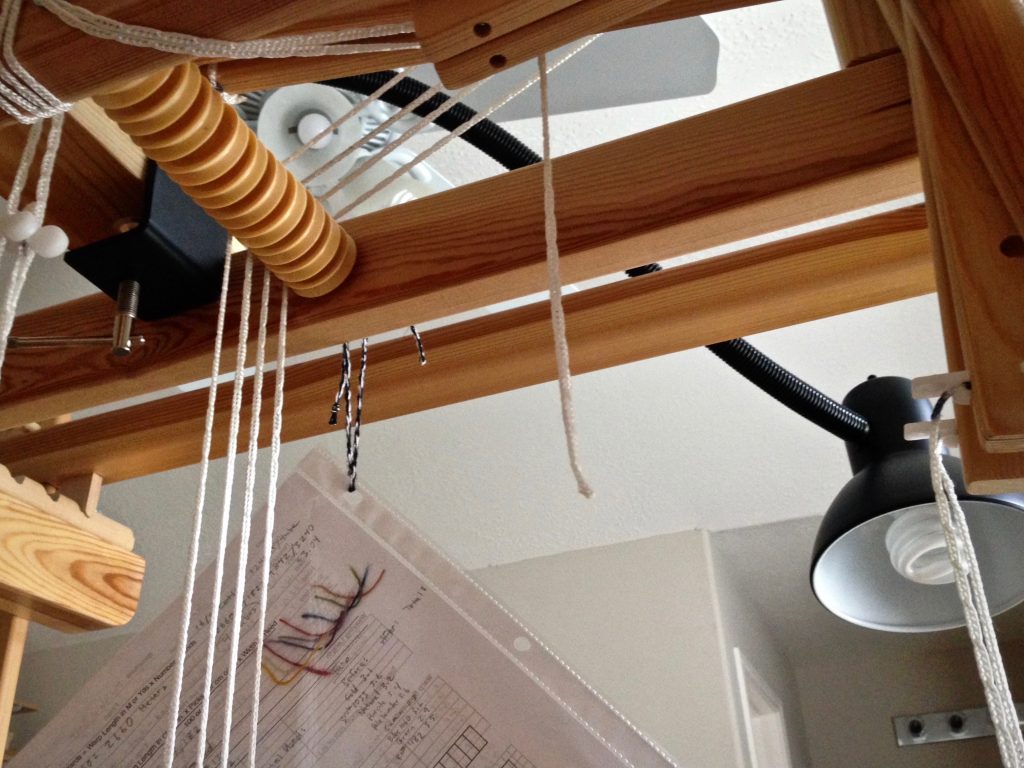 Plug lamp cord into extension cord; plug extension cord into outlet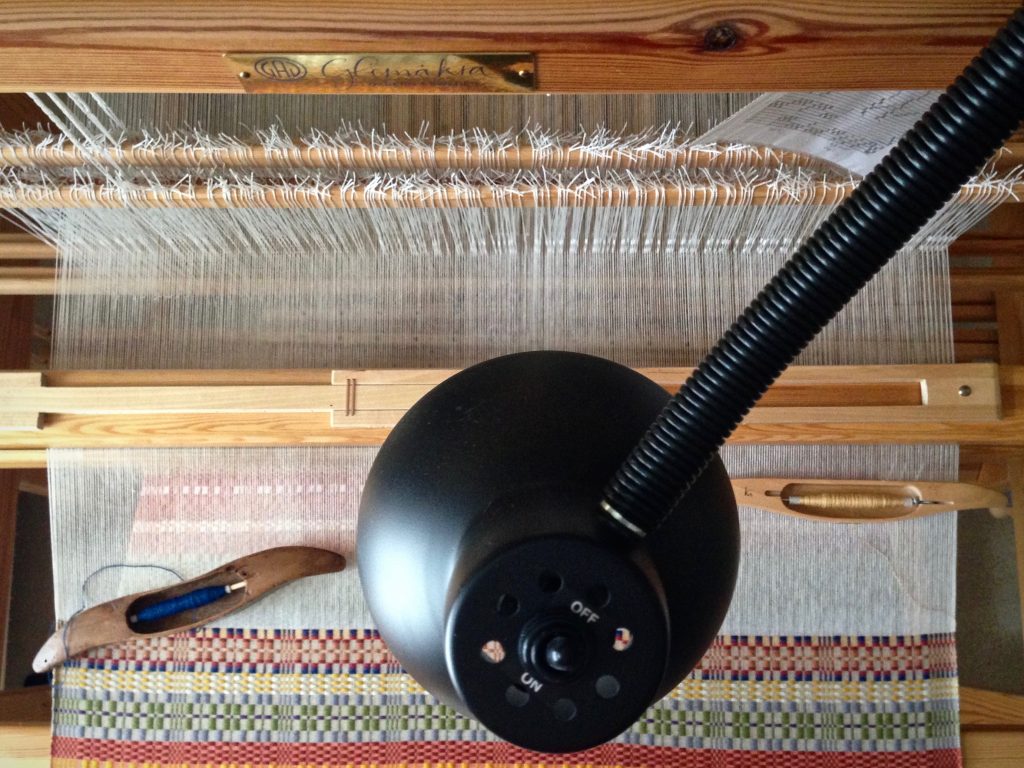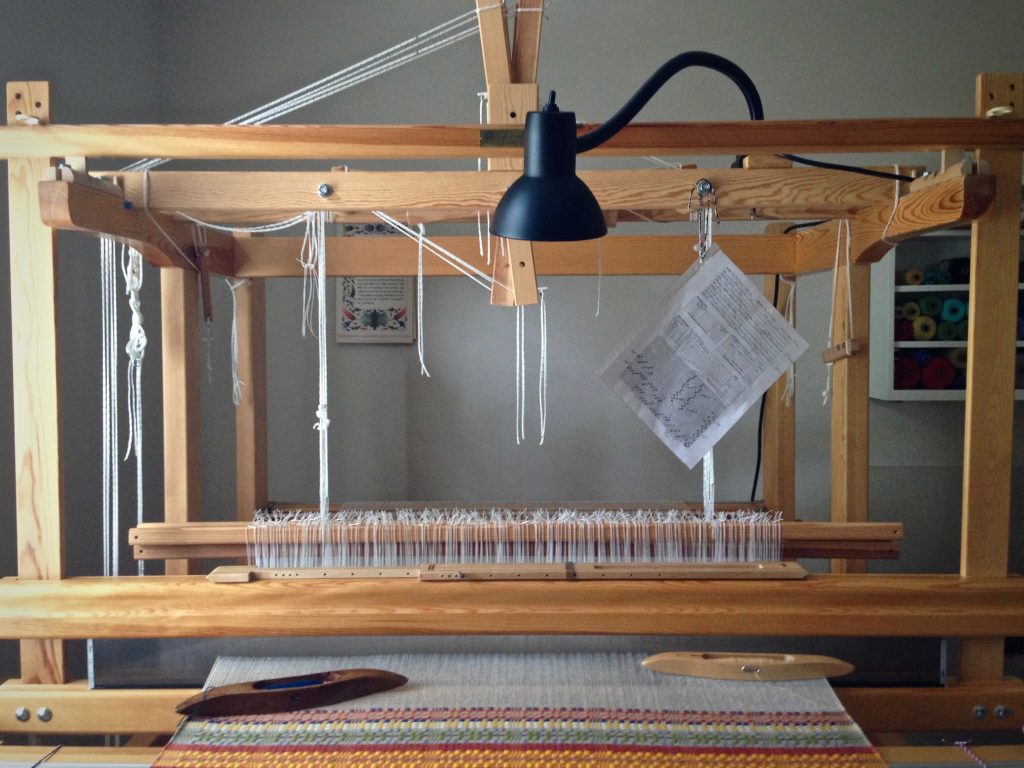 May the work of your hands be illuminated.
Wishing you the best,
Karen