This is the narrowest inkle band I have ever made! With thirteen ends of fine 16/2 cotton, I get a very skinny ribbon. I brought my inkle loom with me to the Texas Woodcarvers Guild Spring Round-Up. This gives me something to do at the "Conversation Table" while Steve attends wood carving classes. Some ladies have their crochet, some have their knitting, and I have my inkle.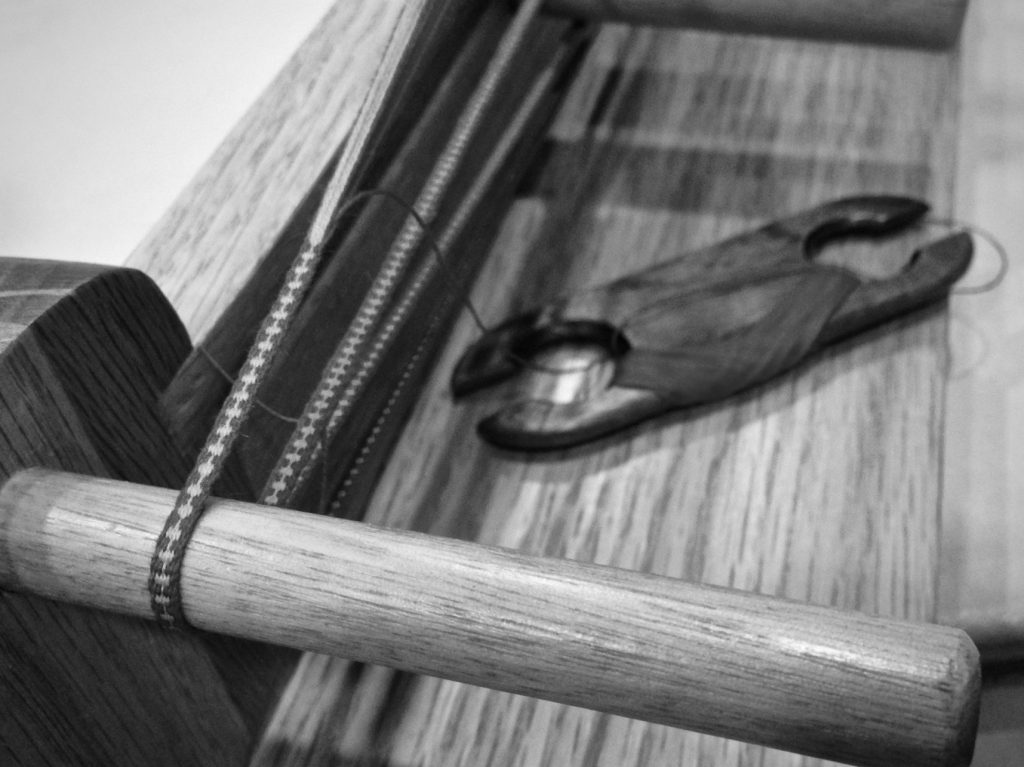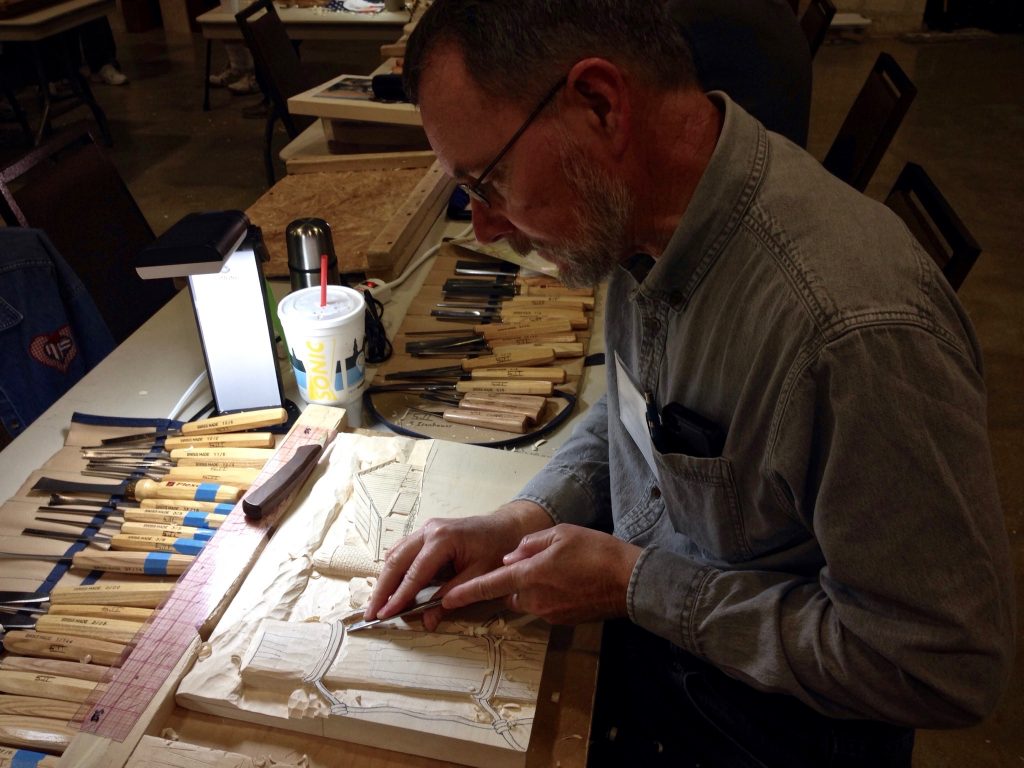 The inkle loom is a conversation piece, to be sure. Inquiring people stop to look and ask questions. Many think it looks complicated. "It's a lot simpler than carving a piece of wood," I say with a smile.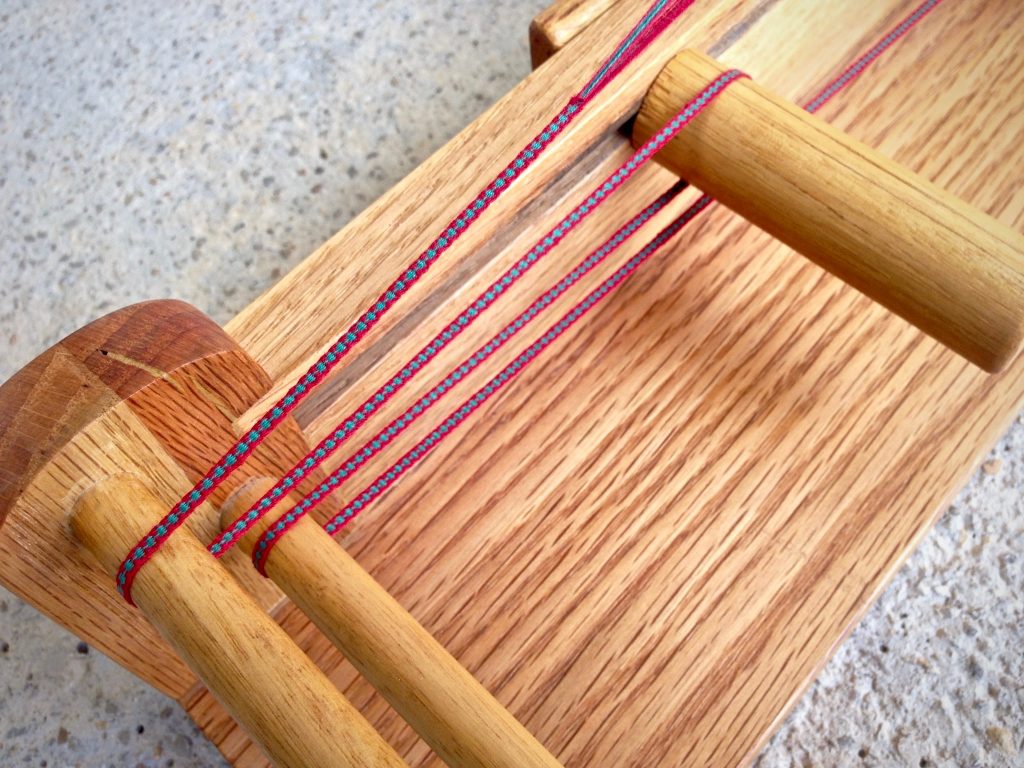 Seek the Lord; seek His strength. Walk in the Lord's strength. When this is your habit, your continual mindset, life's struggles seem less complicated. Down shed – shuttle – up shed – shuttle. Repeat. Keep going to the end. 
May you have the strength you need. 
Truly Yours,
Karen