What do you do when you are away from your looms for a week? Portable weaving, of course. I thought about bringing my band loom, but fitting the band loom in the car turned out to be more of a hassle than it is worth. So the band loom stayed home.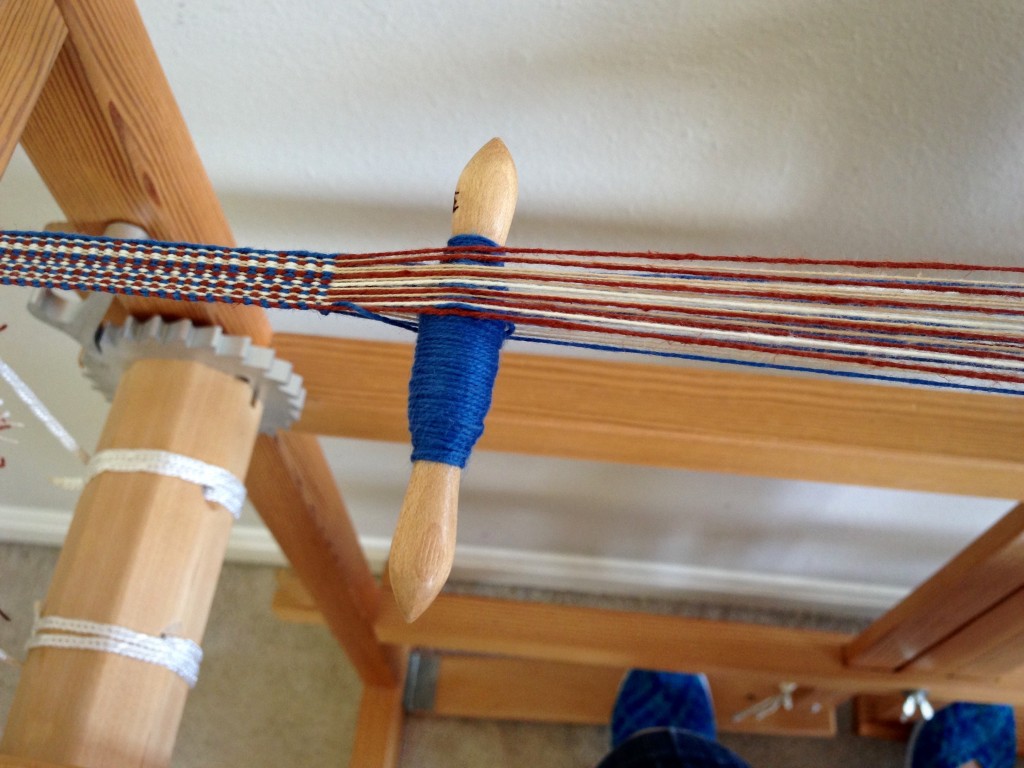 I have my inkle loom with me instead, as well as my small tapestry frame. Steve is taking a woodcarving class from Dylan Goodson this week at the Texas Woodcarvers Guild Seminar; and while he is in class I am keeping my hands busy with portable weaving.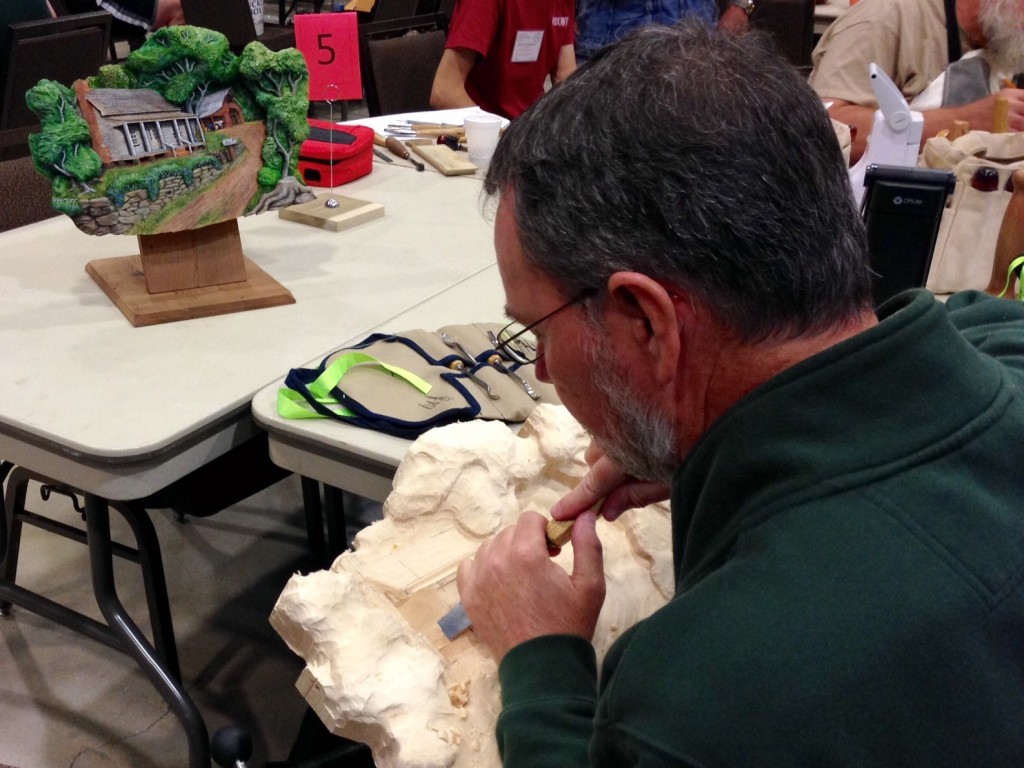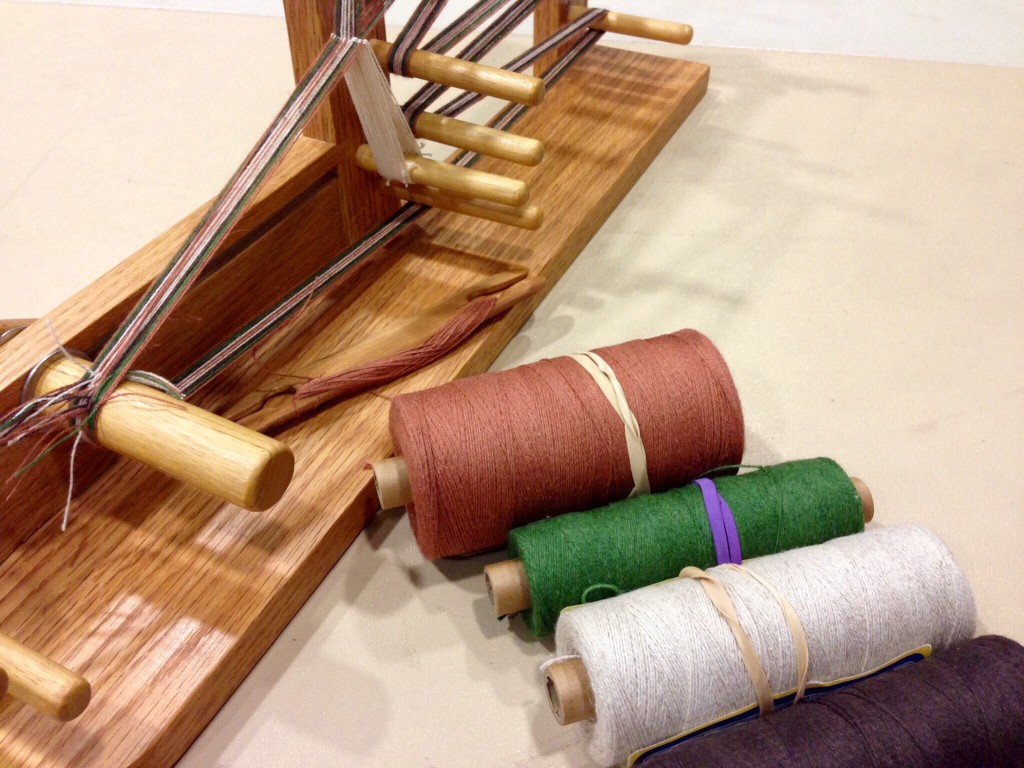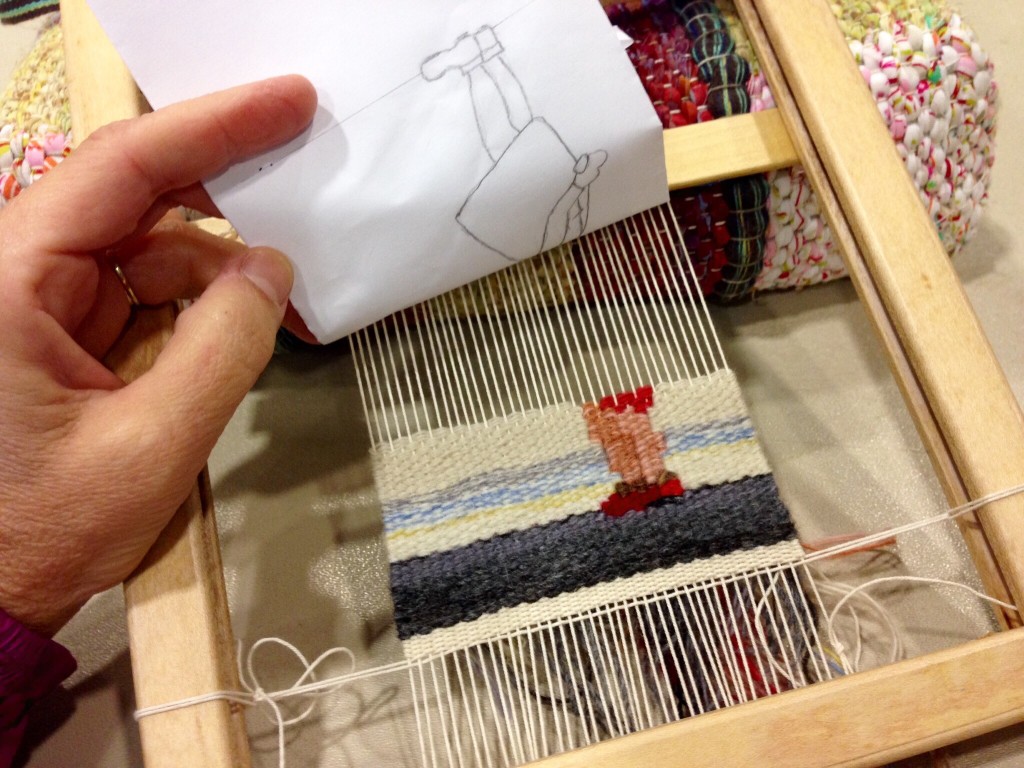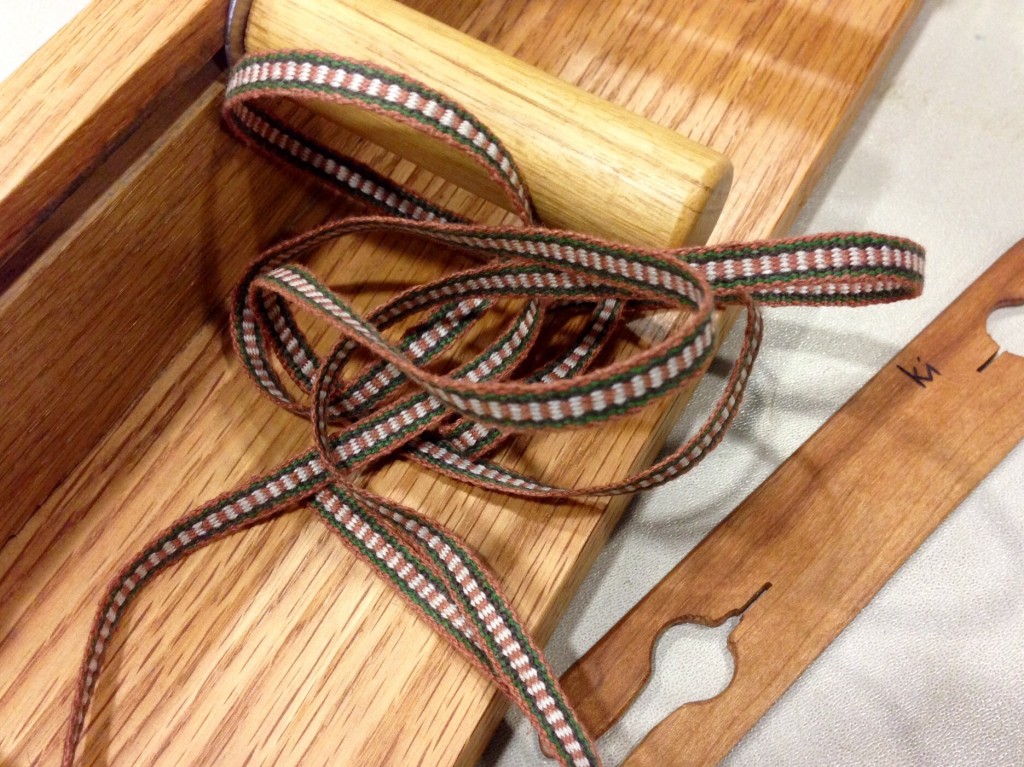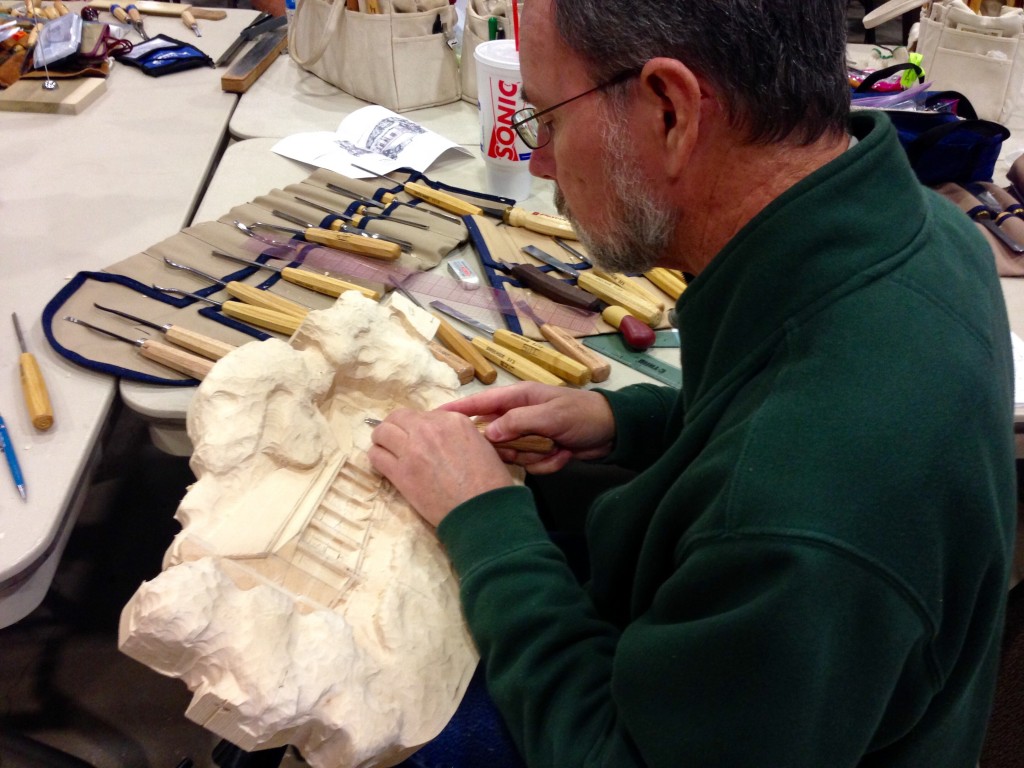 May you enjoy passing the time away.
Happy portable weaving,
Karen