Is there such a thing as too many handbags, pocketbooks, tote bags, and purses? Of course not. Naturally, my favorite handbags are made from handwoven fabric. Linings made from remnants, handwoven bands used for shoulder straps, hidden zippers, and, of course pockets–these are the details that other people will seldom notice. Yet these are the details that make me smile every time I use one of these bags.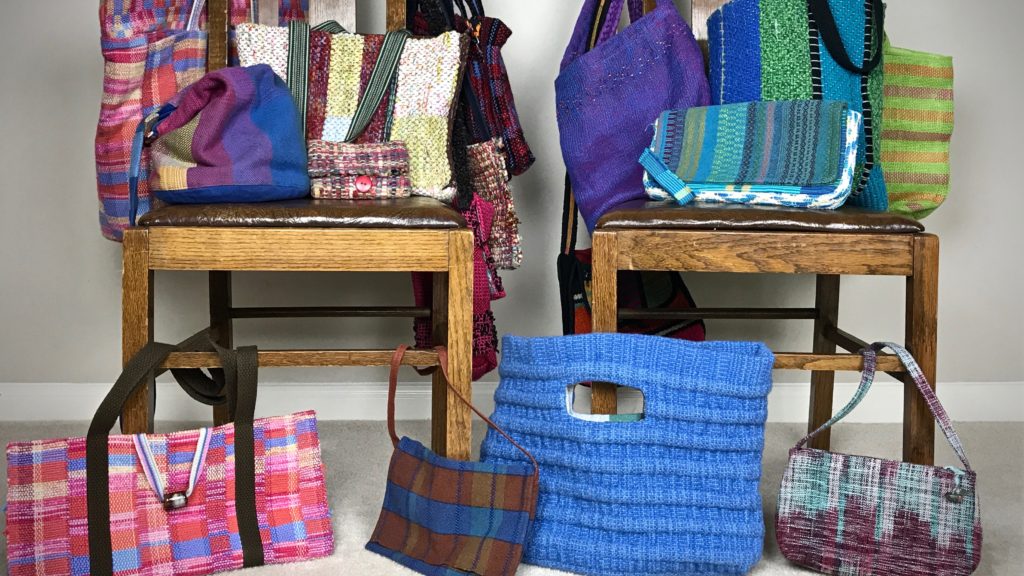 …You know that box of handwoven bits and pieces? Those weavings from the end of the warp, and the "scraps" from various projects? Hmm… looks like I might need to make another handbag or two.
Here is my collection of handwoven handbags, divided into a few categories. Plus, a short video just for the fun of it!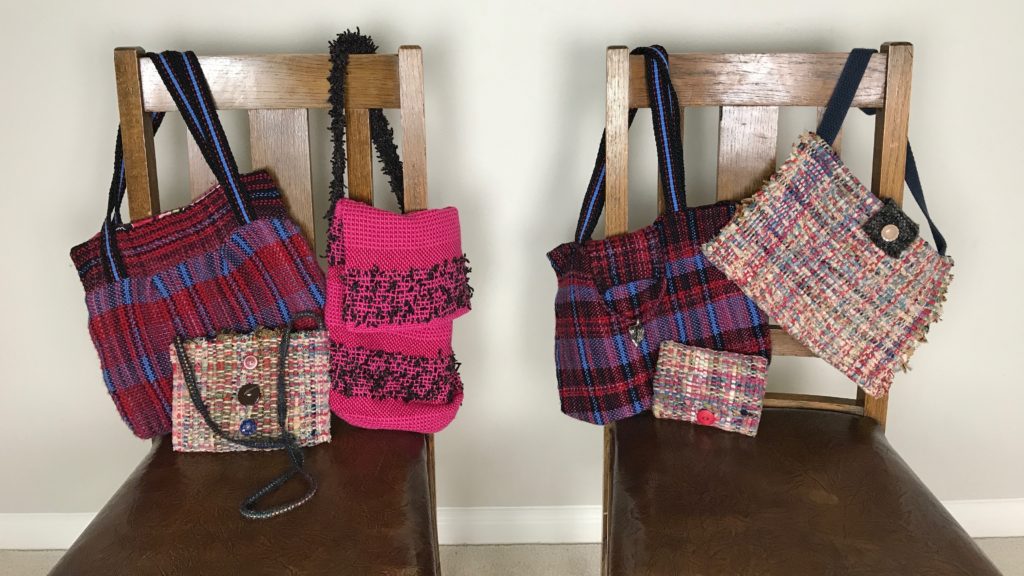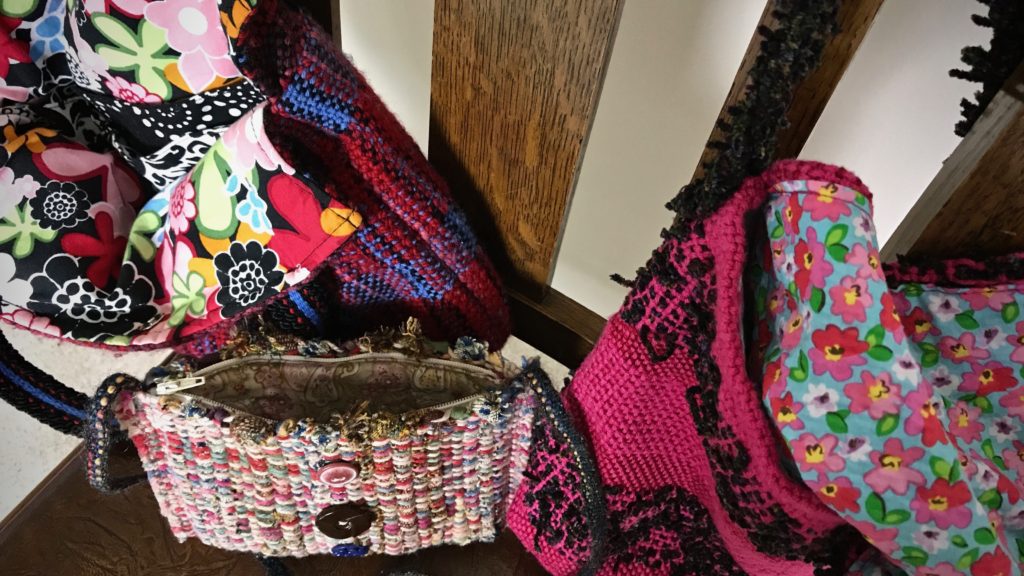 Travel Finds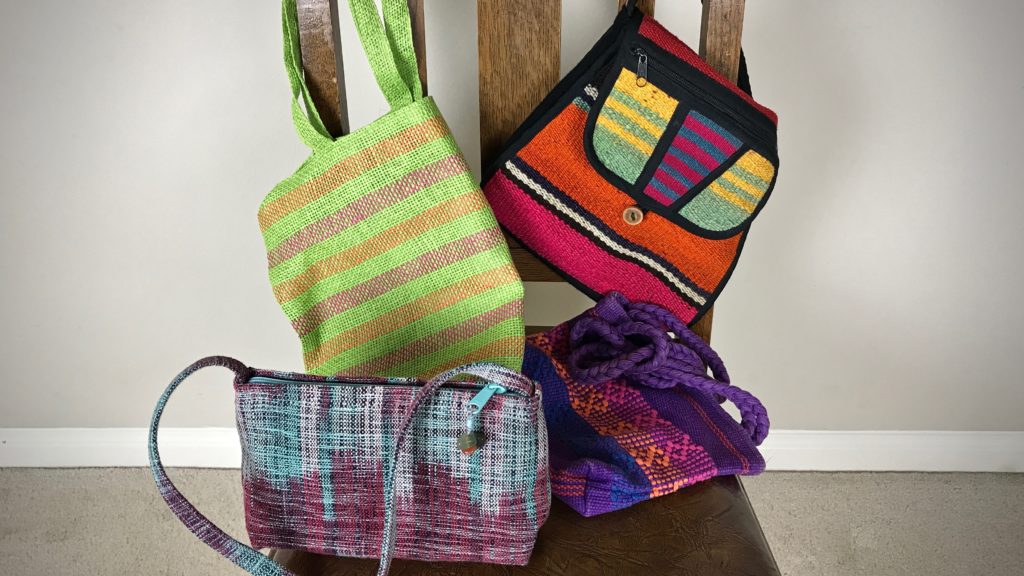 Project Carriers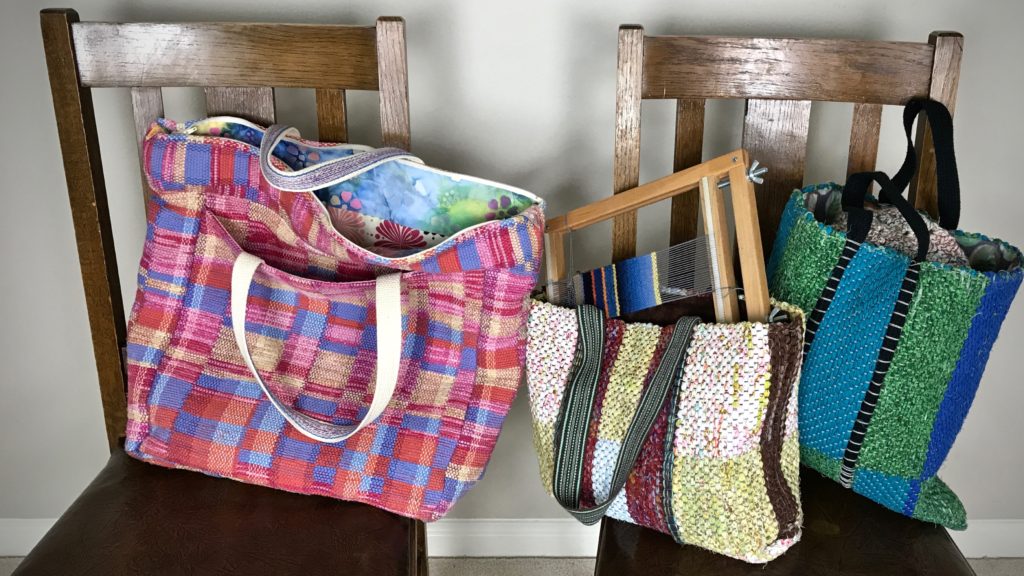 Special Use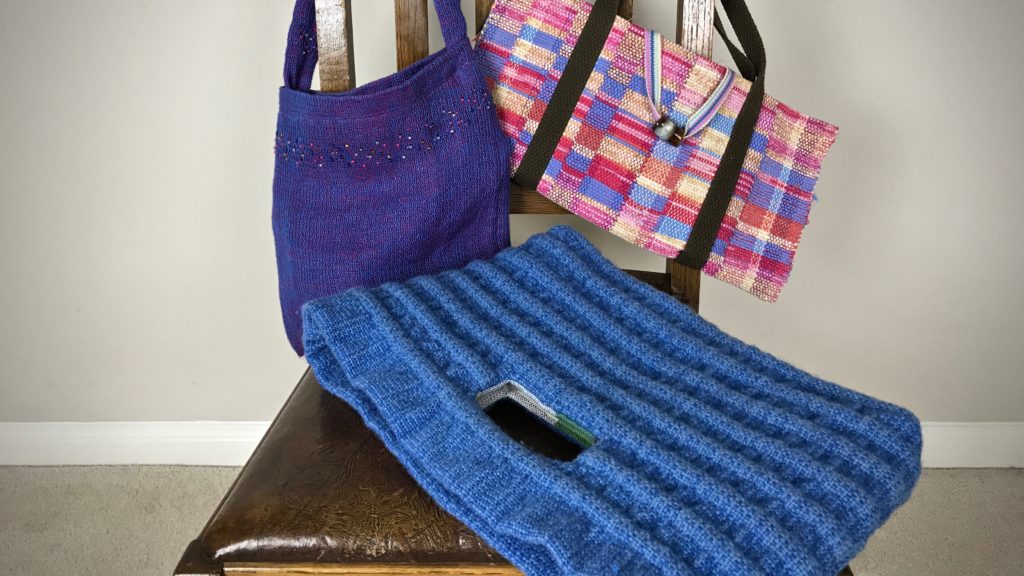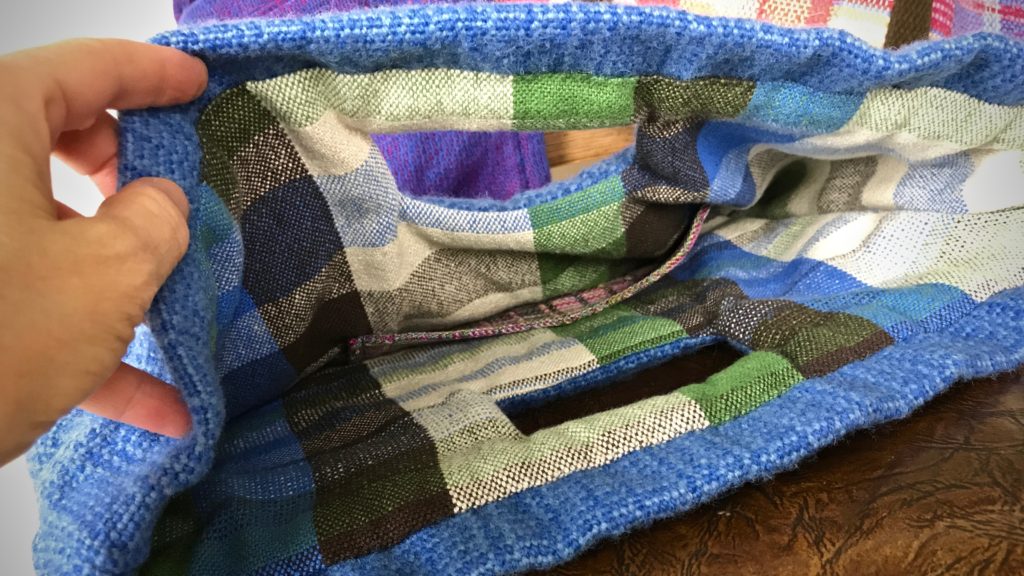 Daily Use Favorites
May you carry your handiwork with you.
Happy weaving,
Karen