The monksbelt piece that adorns our entry is my favorite from all the projects in The Big Book of Weaving, by Laila Lundell. This current narrower version on the Standard is another heirloom monksbelt piece in the making. The ground cloth is weft rep.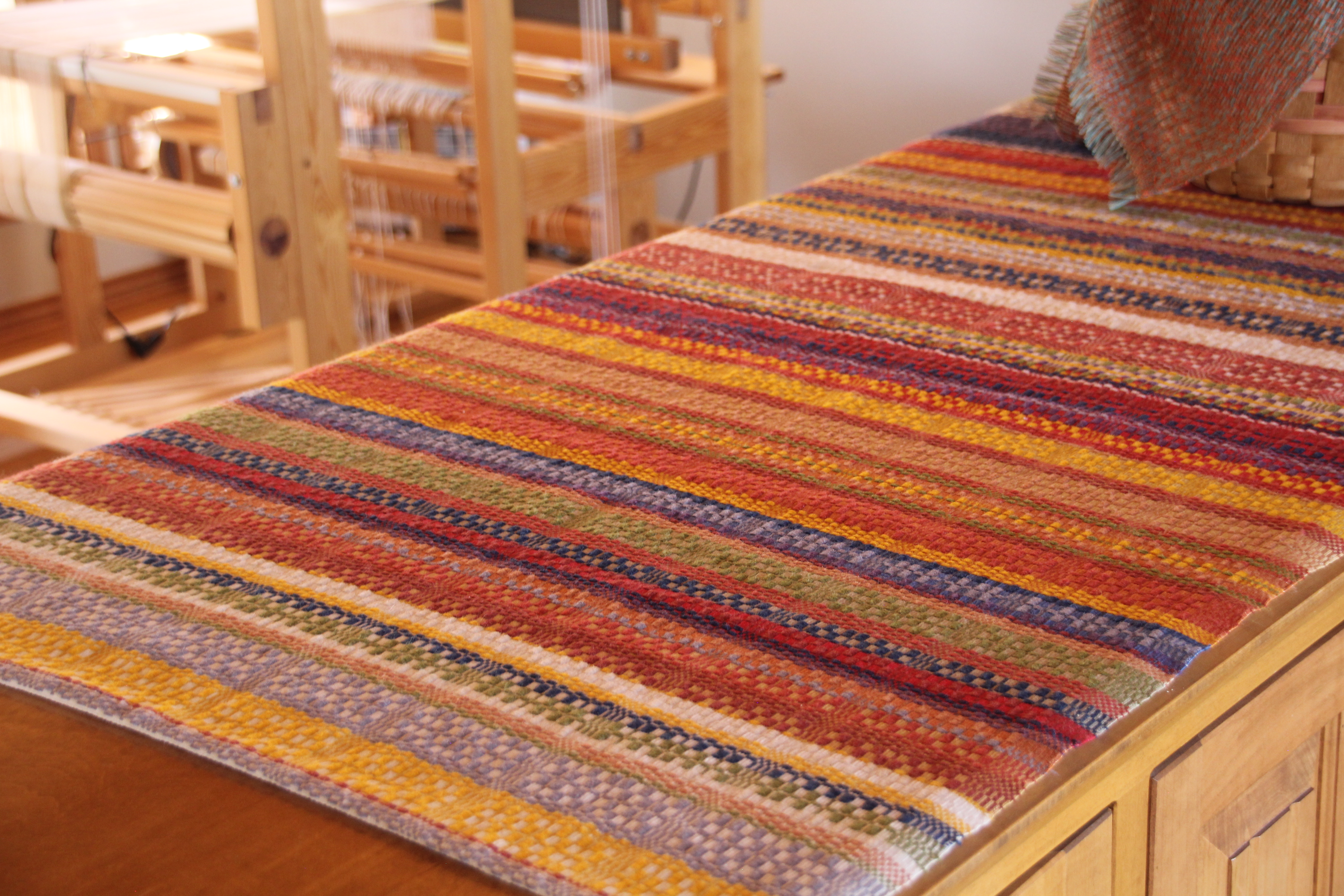 This is snail's-pace weaving, with 2 picks of 16/2 cotton for the ground weave between every 6/1 Fårö wool pattern pick.
"To weave [weft rep]…the weft must be longer than the width of the warp and so the weft has to arc across the shed. There are two ways to do this: with many small waves across the width or with a large and high arc…The tiniest bit of unevenness can quickly build into hills and valleys across the weft line…"

The Big Book of Weaving, p. 236
Weft Rep in Three Steps
1. Make a Mountain.
After throwing the shuttle, increase the length of the weft by making it into a large arc in the open shed. Put one finger through the warp to form the peak while keeping enough tension on the thread with your other hand to maintain a good selvedge.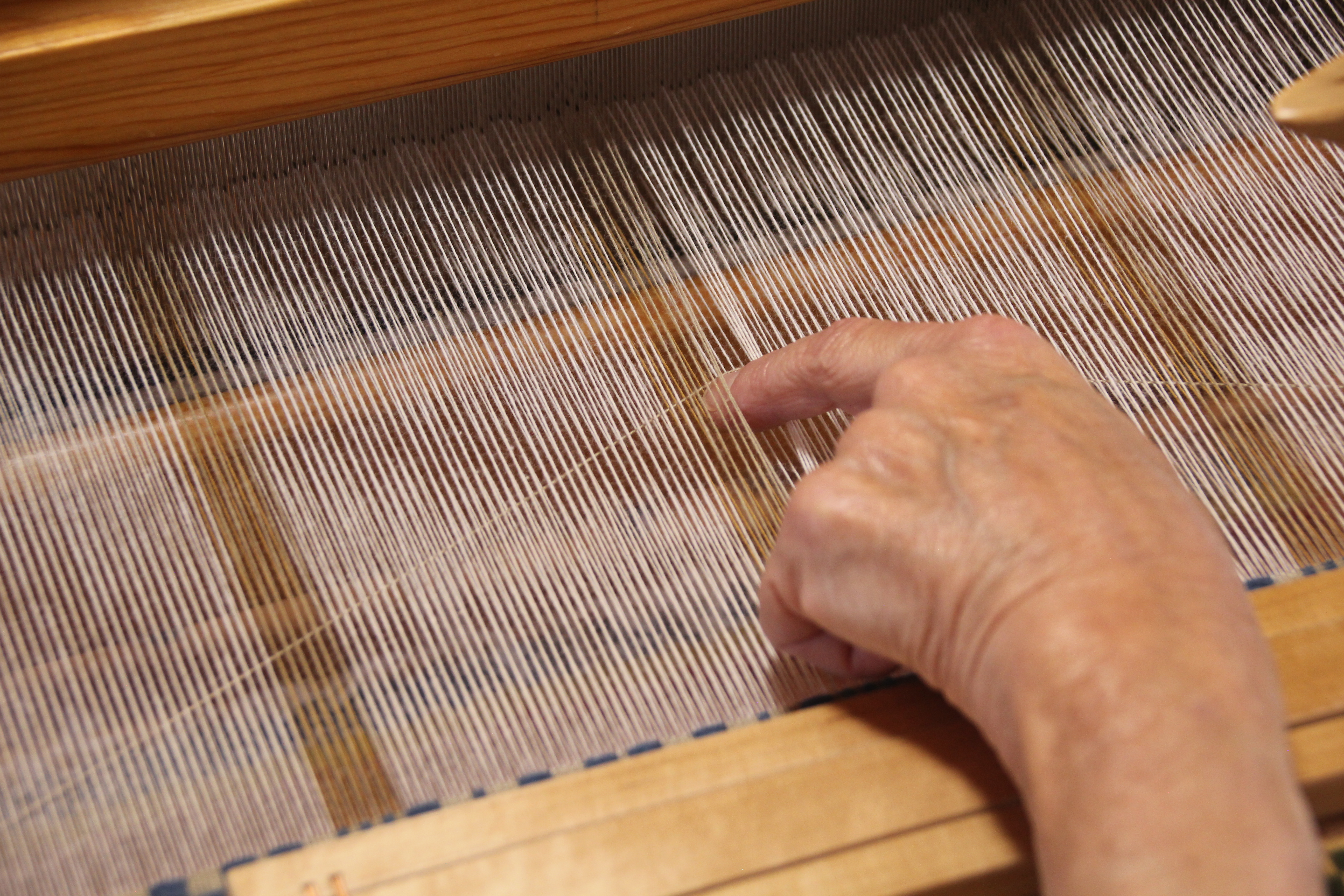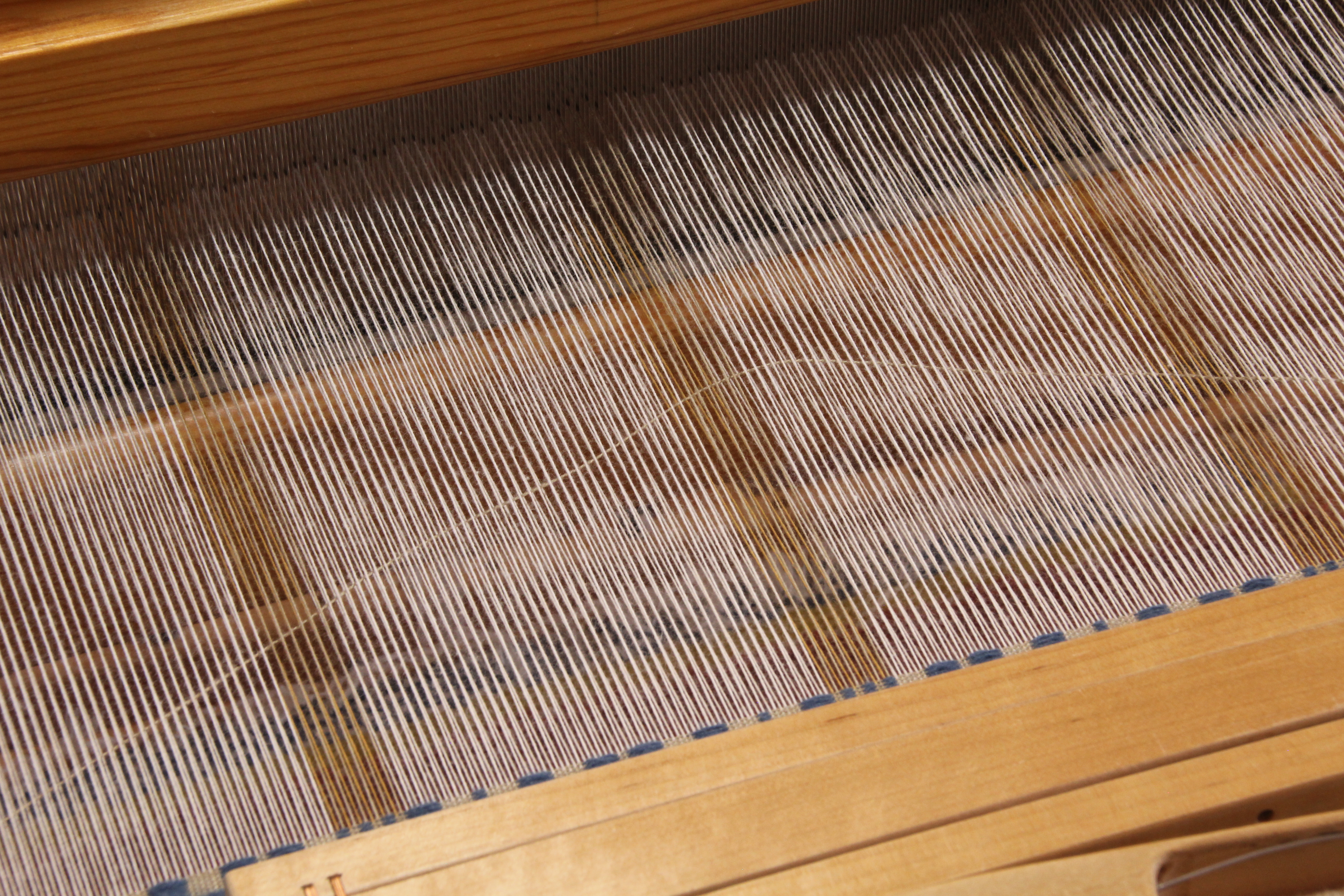 2. Make Hills and Valleys.
Keeping the shed open, push the mountain down into hills and valleys to evenly distribute the extra weft.
Turn the mountain into hills and valleys with your finger.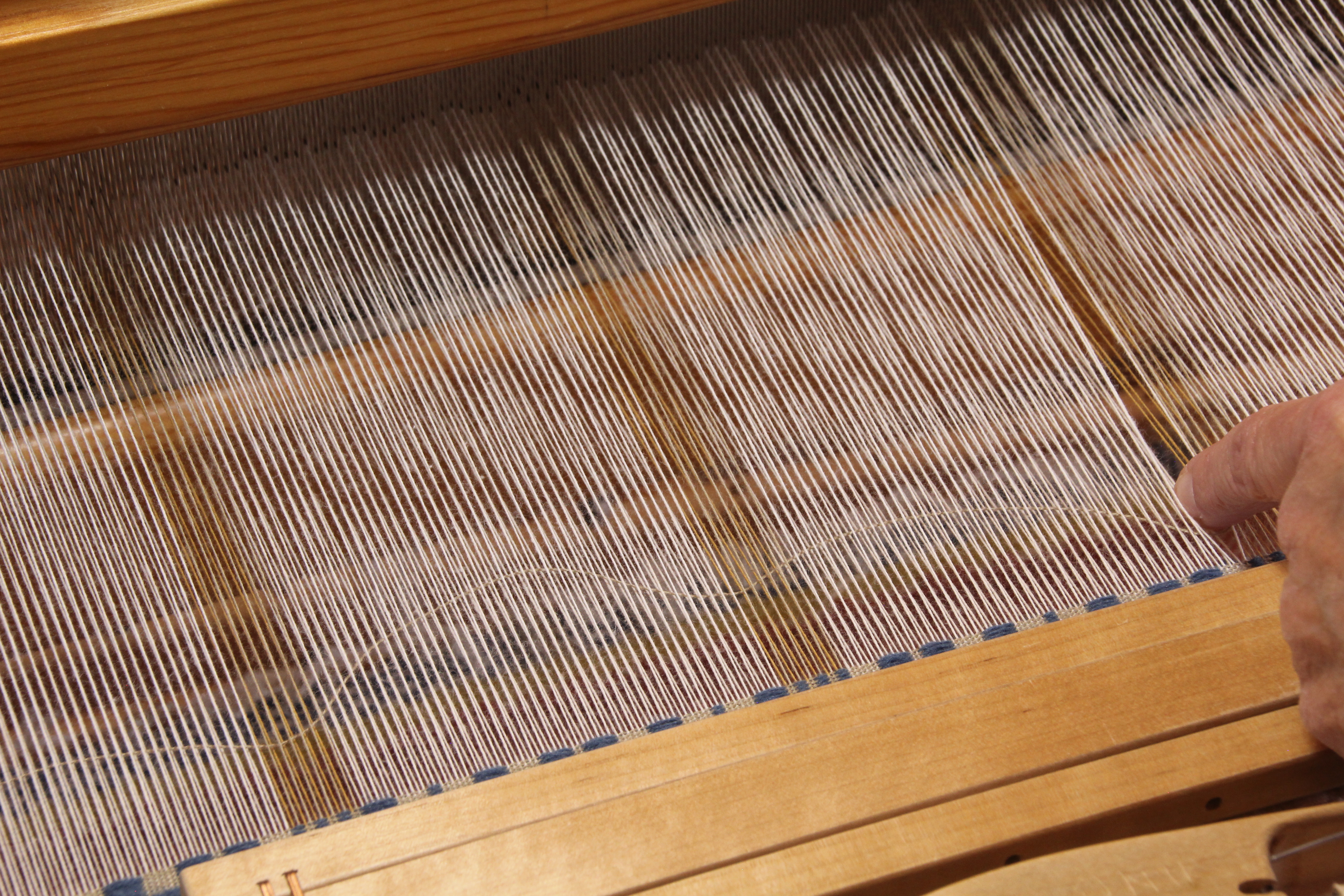 OR,
Simply drag your spread-out fingers lightly through the weft.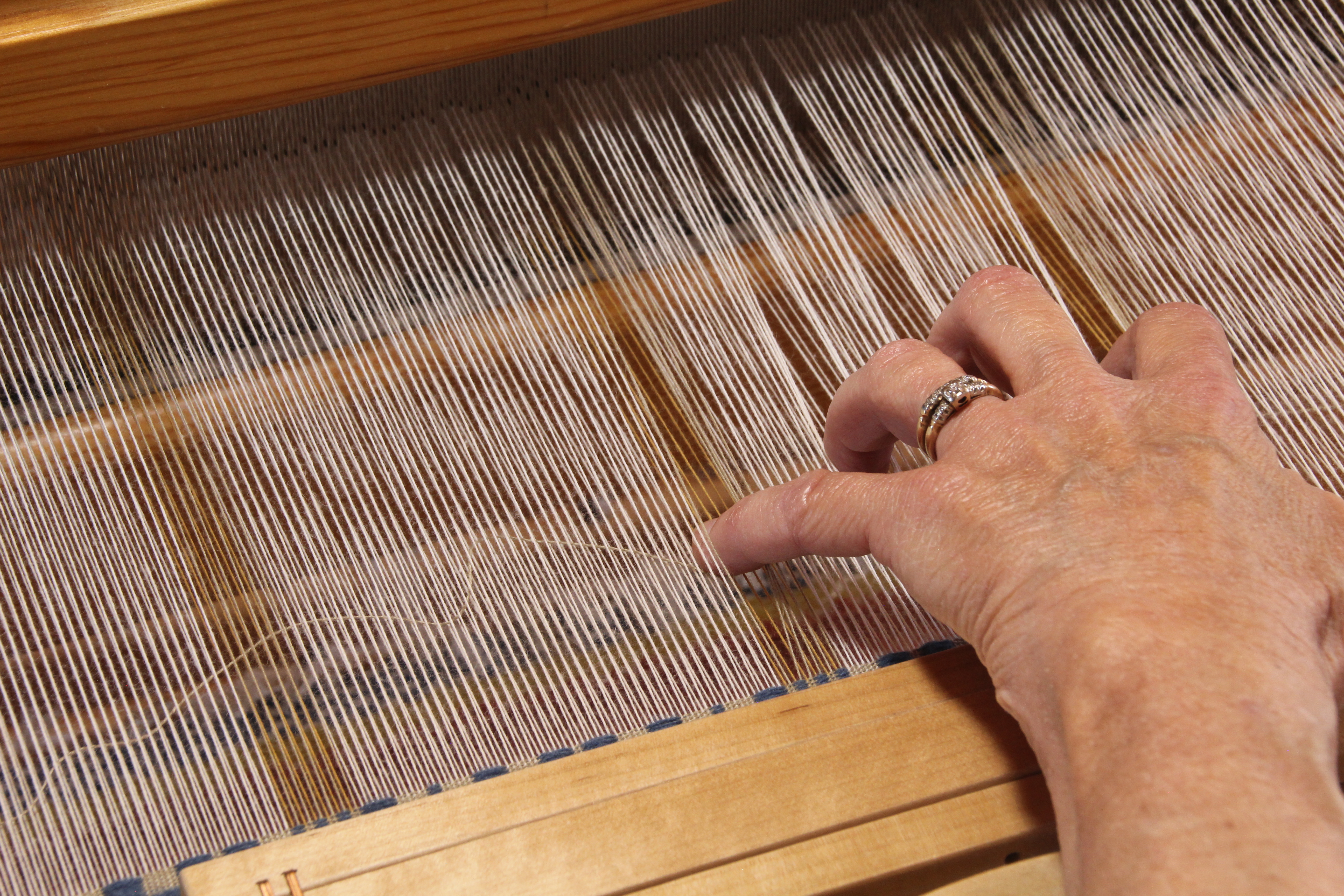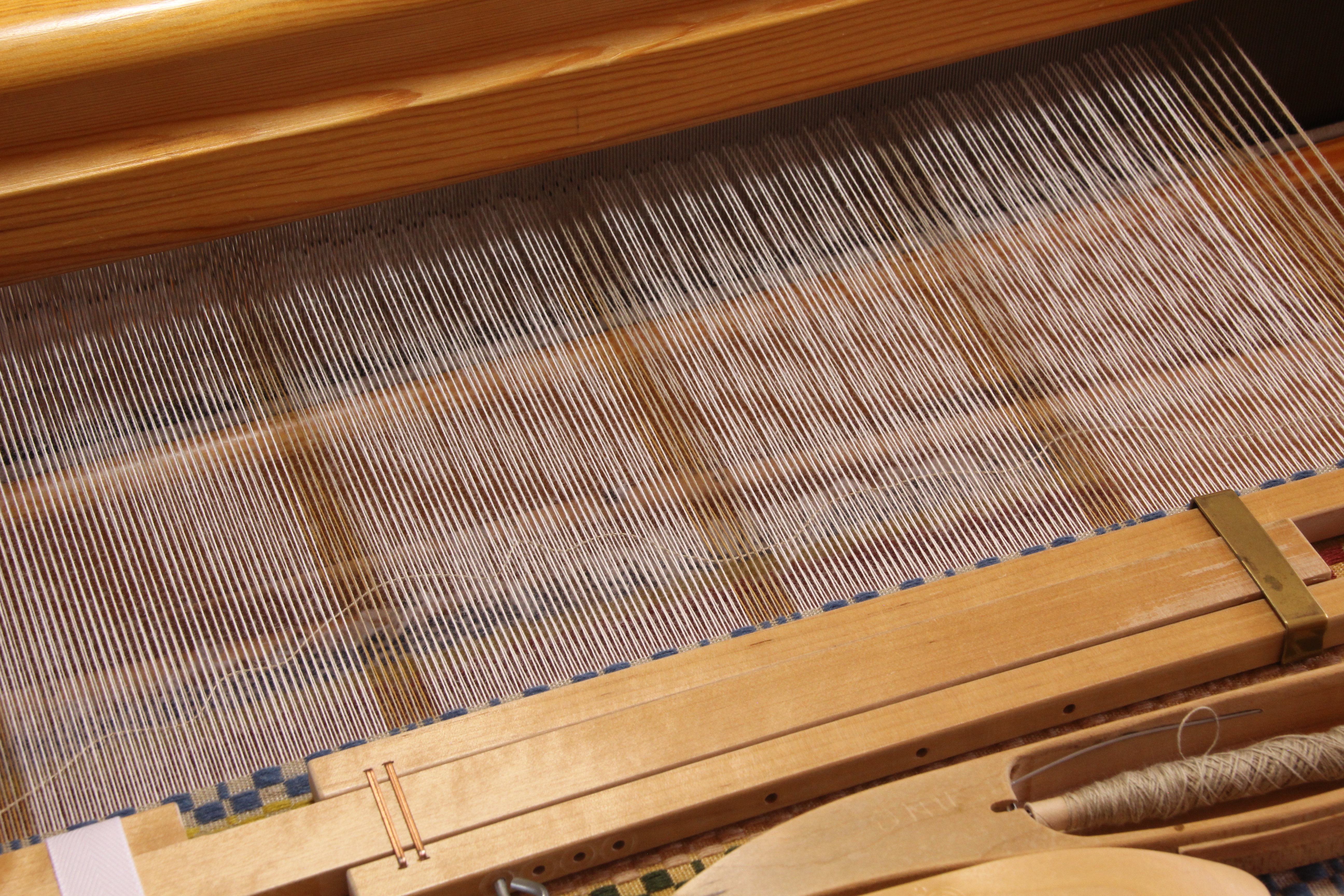 OR,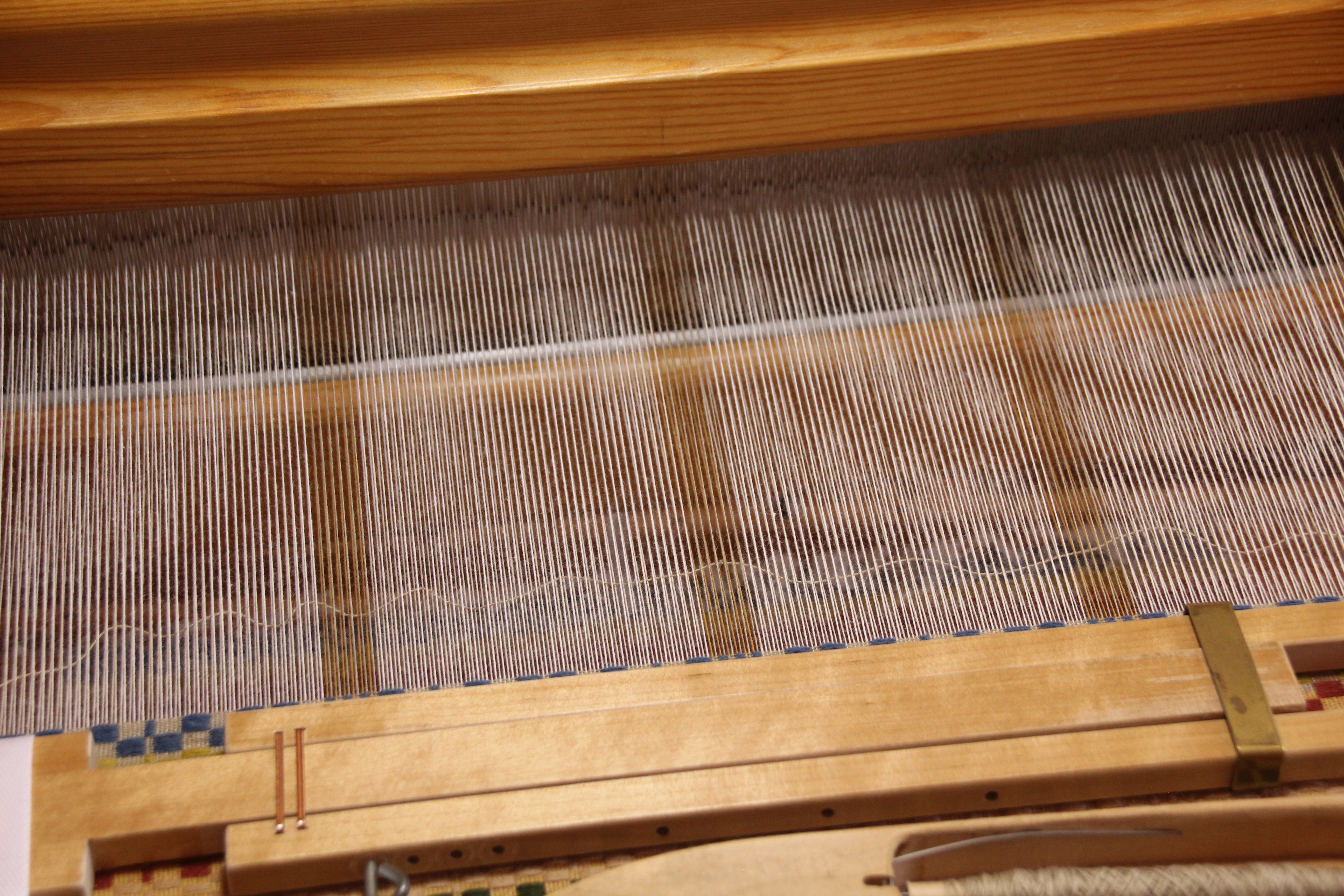 3. Flatten the Hills
Treadle for the next shed. On the closed shed beat in the weft. Two short pulses with the beater distribute the weft more effectively than a single squeeze with the beater.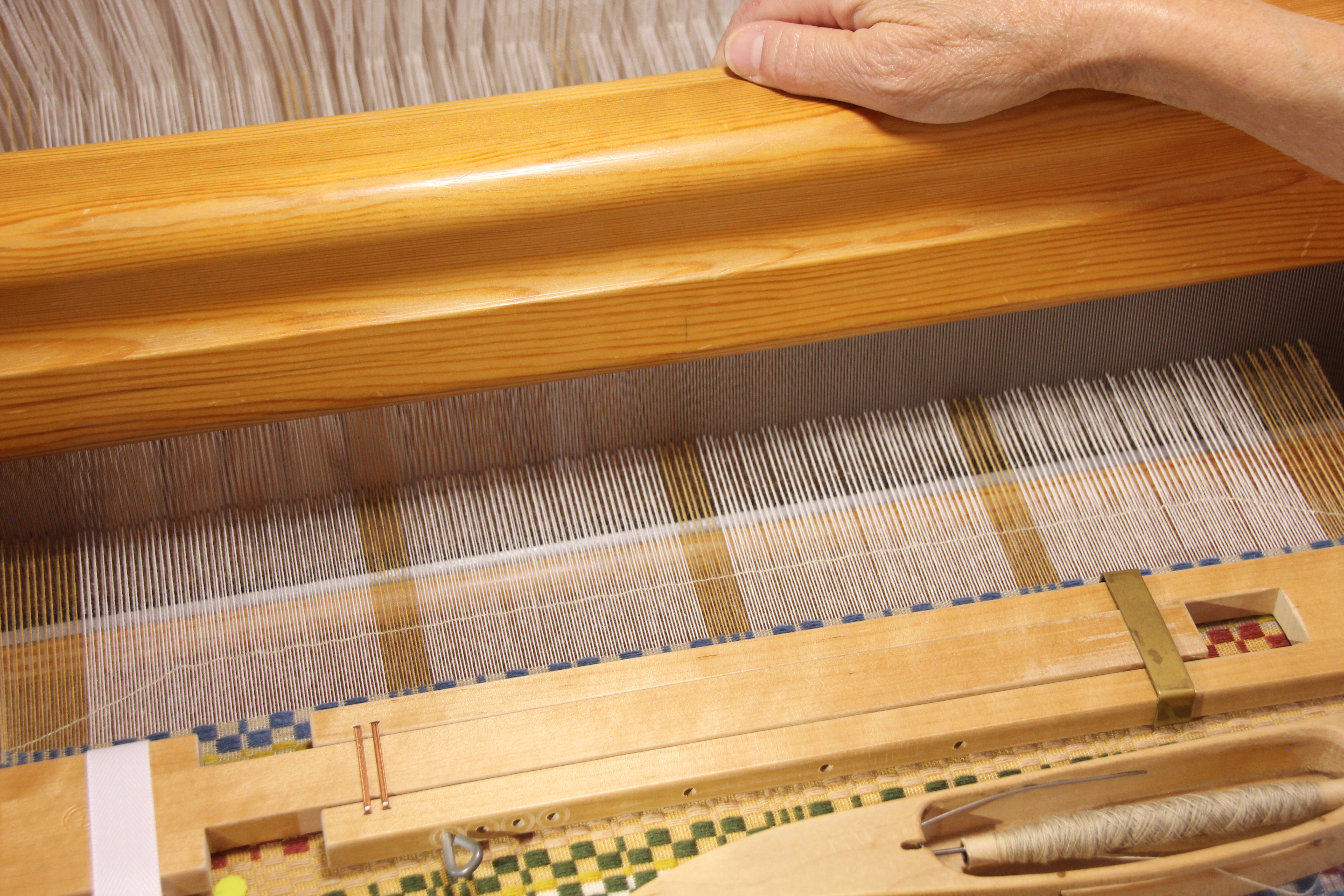 Watch for little loops that may form in places where there is a bit too much weft. To correct, open the shed, pull that portion of the weft back into a little hill and redo.
OR,
TIMESAVER – Draw the back of your fingernail across the warp where you see excess weft. This is often enough to even out little bumps.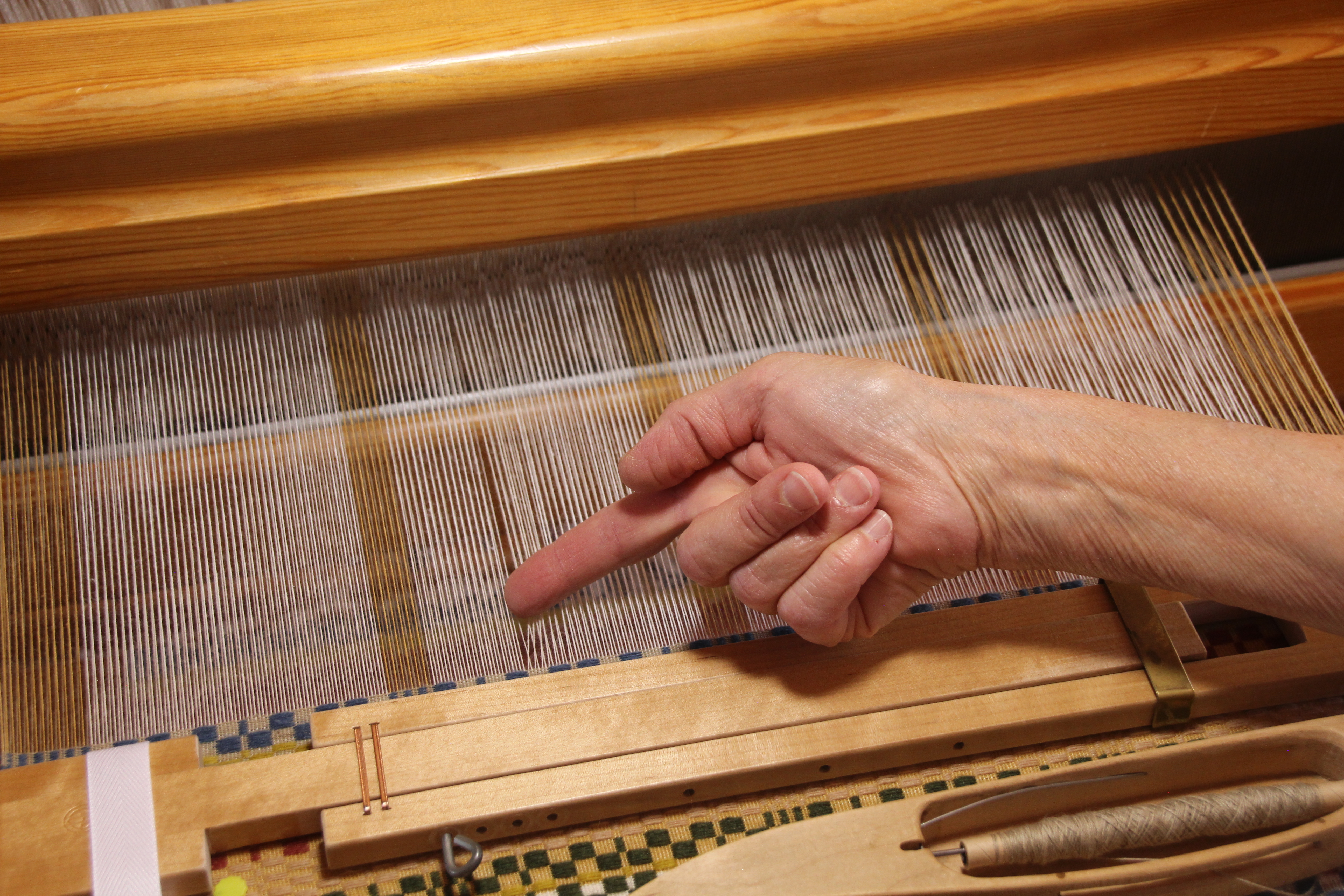 Slower weaving develops into a rhythmic pace that is comfortable. And the cloth grows, line by line.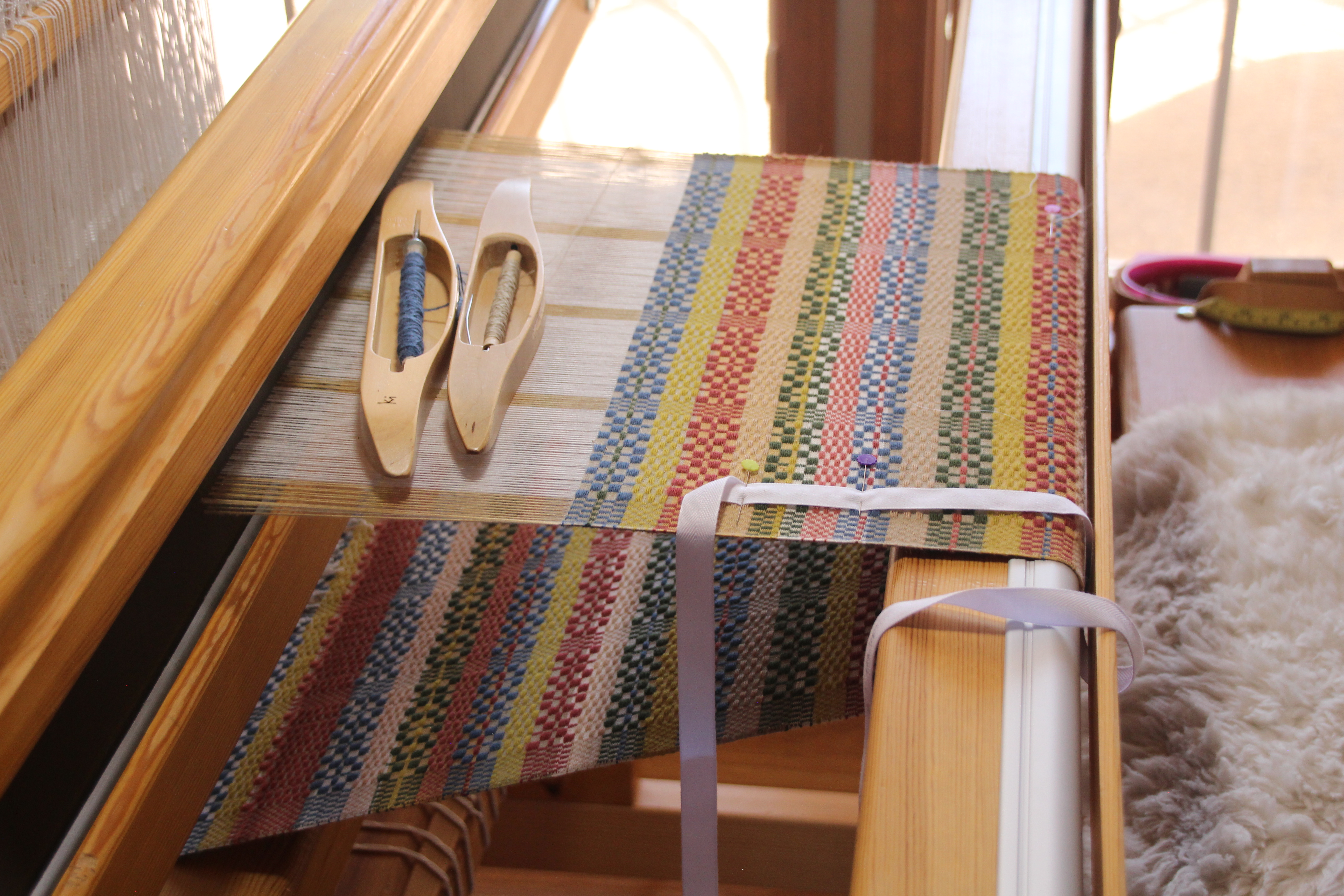 May your slow pace yield thoughtful progress.
Slowly and Surely,
Karen