Some of the monksbelt flowers have a different color for the three center picks. The new color is only temporary, so I simply carry the first weft color up the side for that short distance.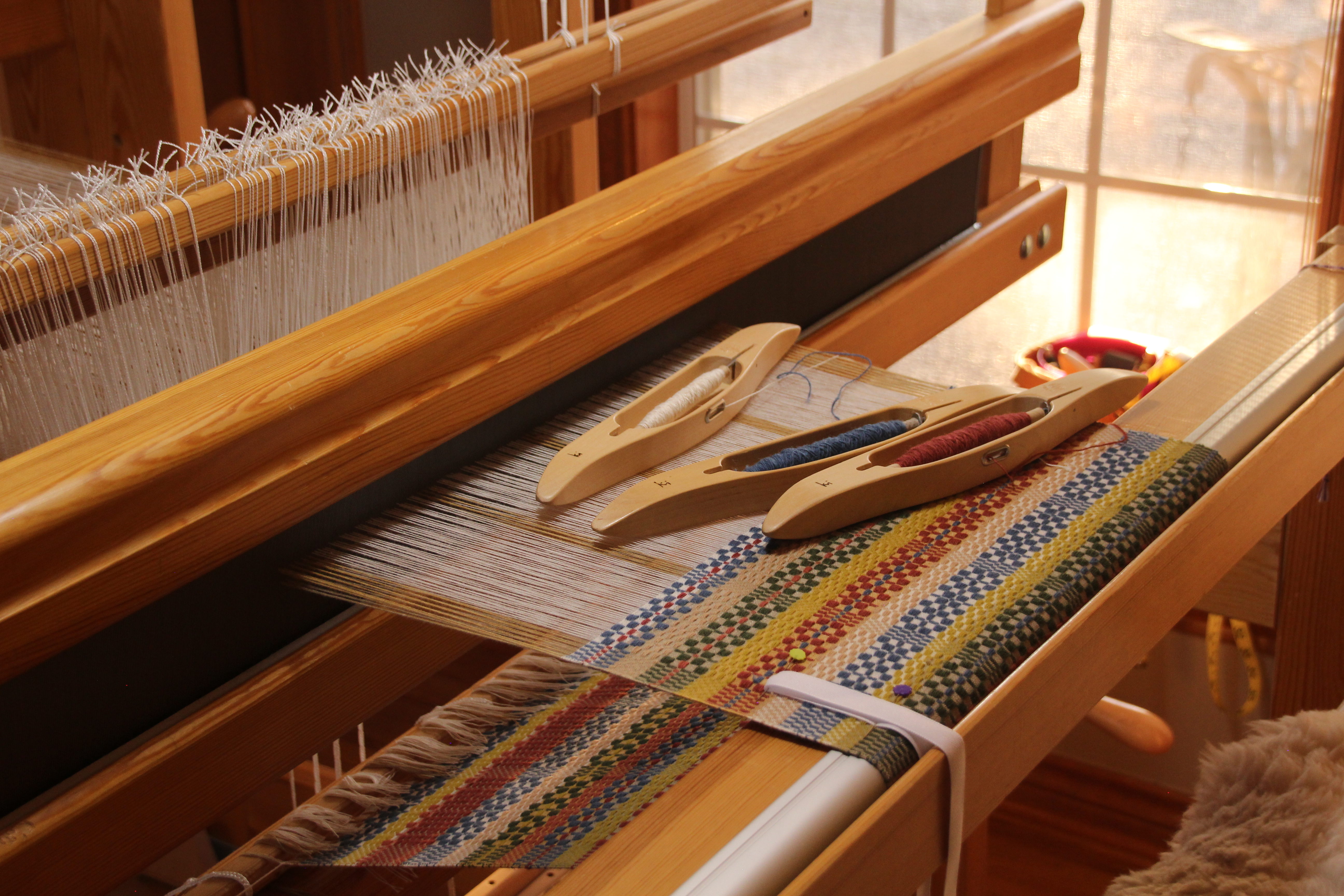 More than one shuttle doesn't necessarily mean more difficult. Everything runs a little smoother when there is an efficient exchange of shuttles between your hands.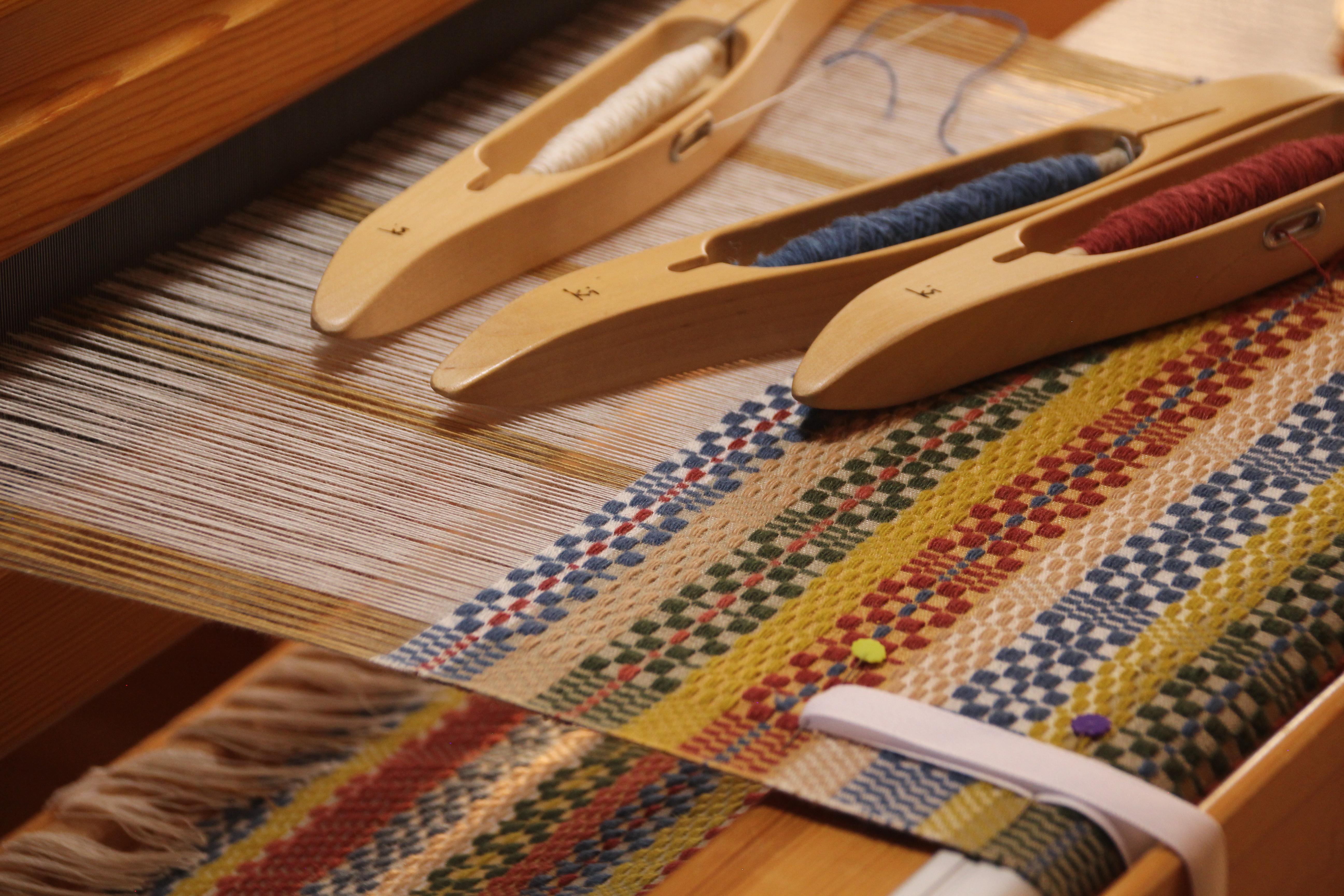 How to Handle the Exchange of Shuttles
For this example, the temporary weft starts from the left and goes to the right. Weave the first pick of the temporary weft, catching the shuttle with your right hand. (If the first pick of the temporary weft goes from right to left, reverse the right hand/left hand instructions, here and following.)
Transfer the shuttle with the temporary weft (active weft) to your left hand.
With your right hand pick up the shuttle that has the weft that will be carried up the side (inactive weft). Bring the shuttle all the way around the active weft and then lay the shuttle down again.
Transfer the shuttle with active weft back to your right hand and continue weaving.
Follow steps 2 – 4 until the section with temporary weft is finished.
Tuck in the tail of the temporary weft and continue weaving with the weft that has been carried up the side.
Here's a short demo:
May your shuttle exchanges go smoothly.
Happy Weaving,
Karen