How easy is it to thread heddles on the Glimåkra Julia? It may surprise you that I like to put my loom bench inside the Julia, and then sit there to do the threading. It's comfortable for me. Watch the video below to see how I get in and get out of the small space.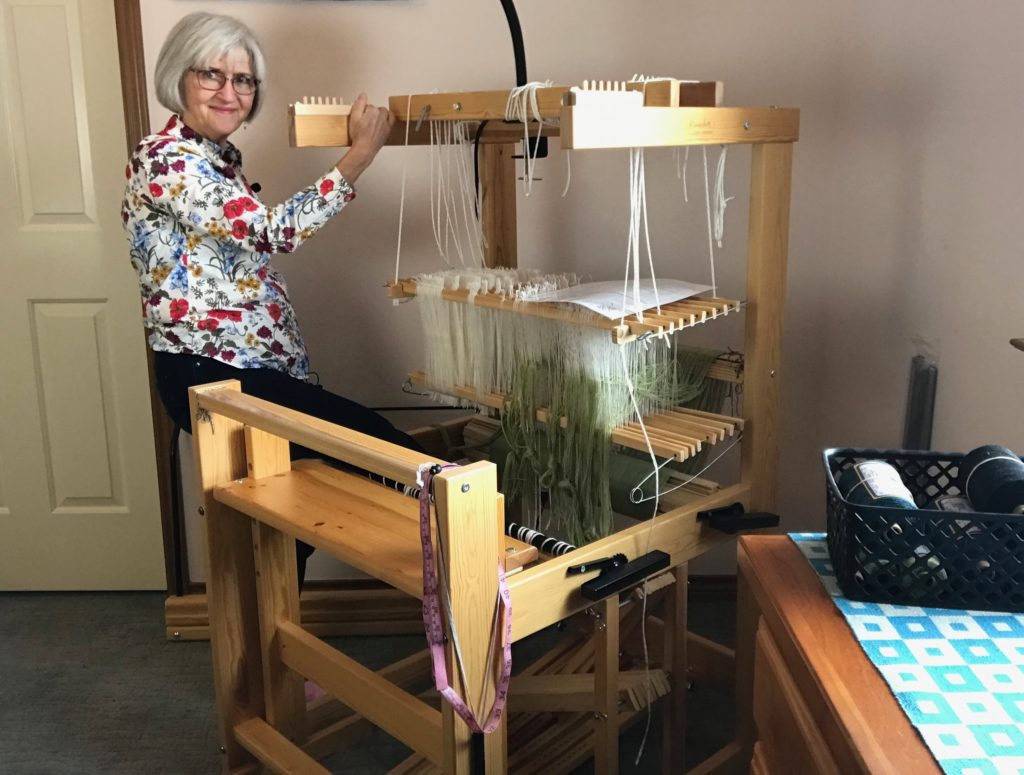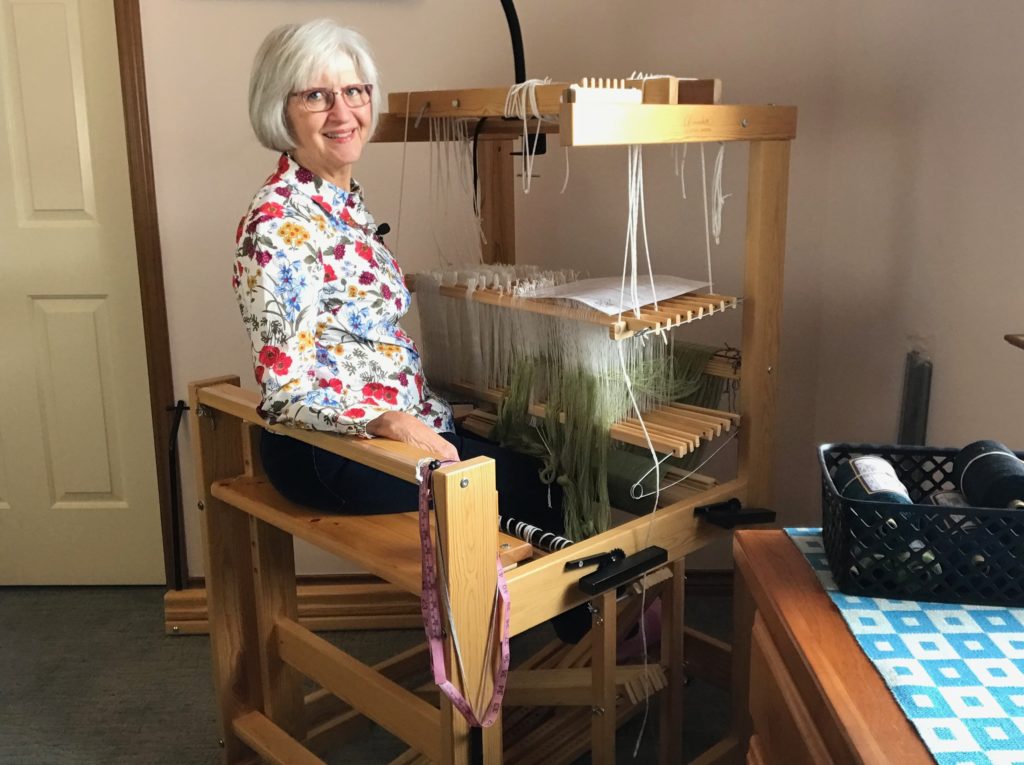 Don't worry, that's not the only way to thread this petite loom. In the video I also show how to bring the shafts forward so you can comfortably thread the heddles while sitting on the loom bench in front of the loom.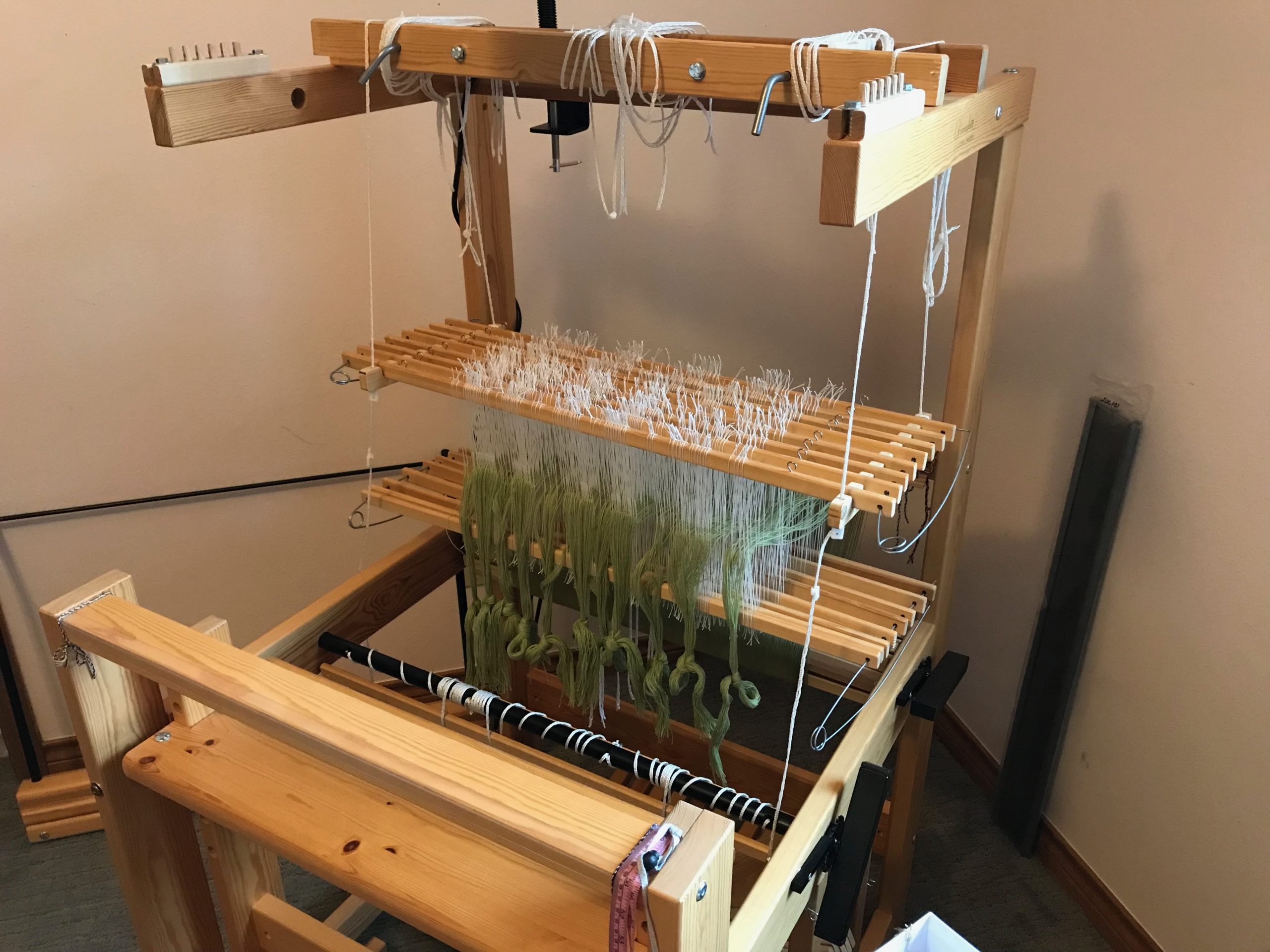 Enjoy!
May you find ways to keep doing what you love to do.
Happy Threading,
Karen