Once I get going, it's not easy to put this Lucia tapestry portrait down. Each new row is another chance to turn it over and see how she's coming along. A long car drive gives me a good stretch of weaving time. While Steve drives, I weave on my small tapestry frame. As a result, I am making considerable progress on Lucia this week.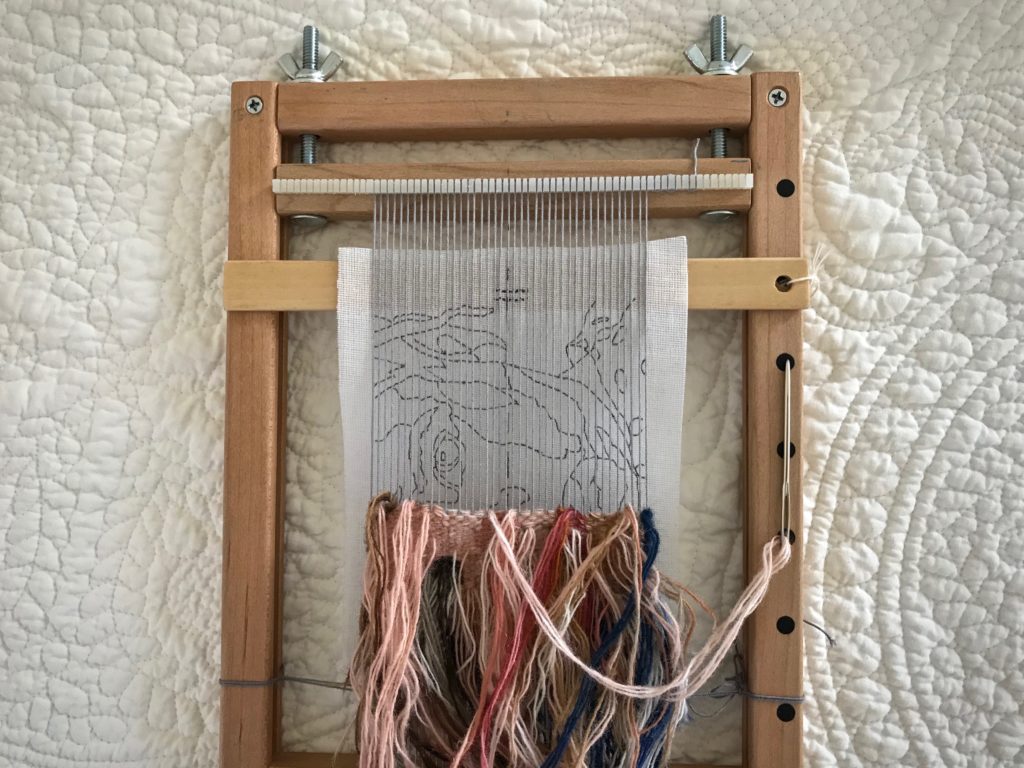 I am trying to withhold judgment until it is finished. And a close-up view shows details of the yarn, but doesn't give a good perspective of the portrait overall. I am learning quite a bit through this process, un-weaving when necessary, and moving forward ever so slowly.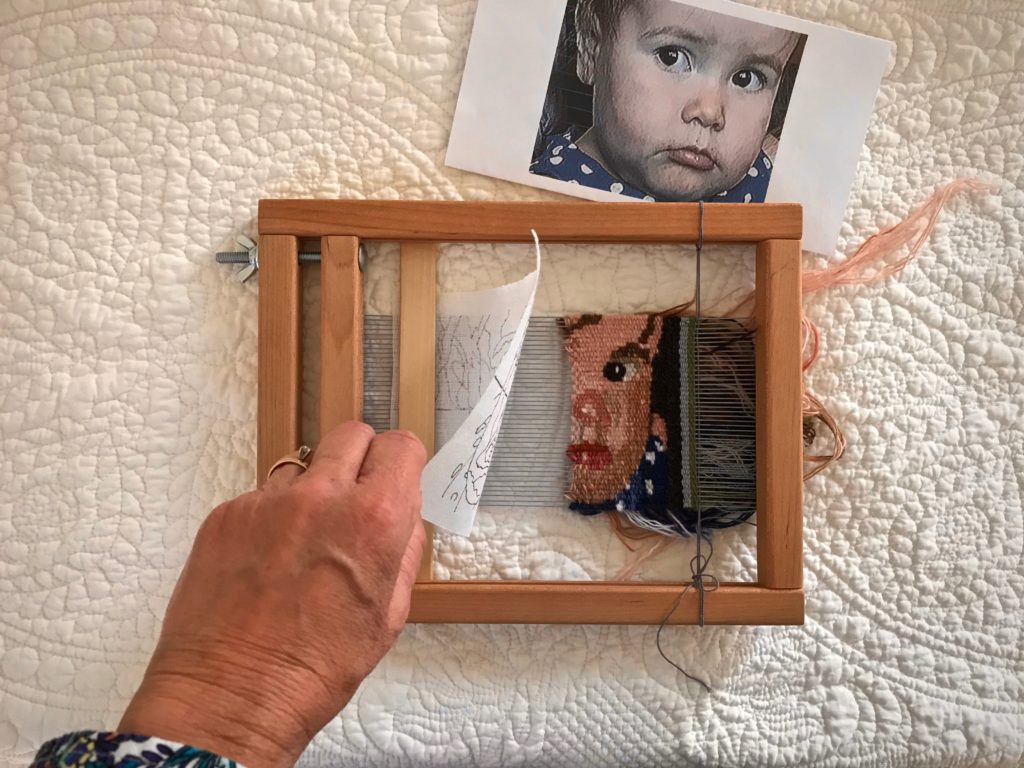 Beloved. Lucia is one of my beloved granddaughters. No matter what details happen in her life, she has my affection. Your beloved is someone you care for deeply, earnestly desiring their highest good. Spouse, children, friends, blog readers…those you choose to give yourself to. You want them to "be loved," not only by you but by the Master tapestry weaver. To know the Grand Weaver's love is to know you are loved in detail. It includes forgiveness, which looks a lot like un-weaving. He knows exactly how to weave the portrait of you, his beloved.
May you be loved.
Love,
Karen