There's nothing quite like the beauty and functionality of a well-designed tool. The Swedish hand bobbin winder is one of those tools. A bobbin winder is essential. Steve made a superb electric bobbin winder for me that I normally use. But at our Texas hill country home, my Swedish bobbin winder comes into play. And it is a pleasure to use. I clamp the bobbin winder on a shelf in the cabinet where I store my few weaving supplies for this location. The tube of thread sits directly below on a simple homemade spool holder.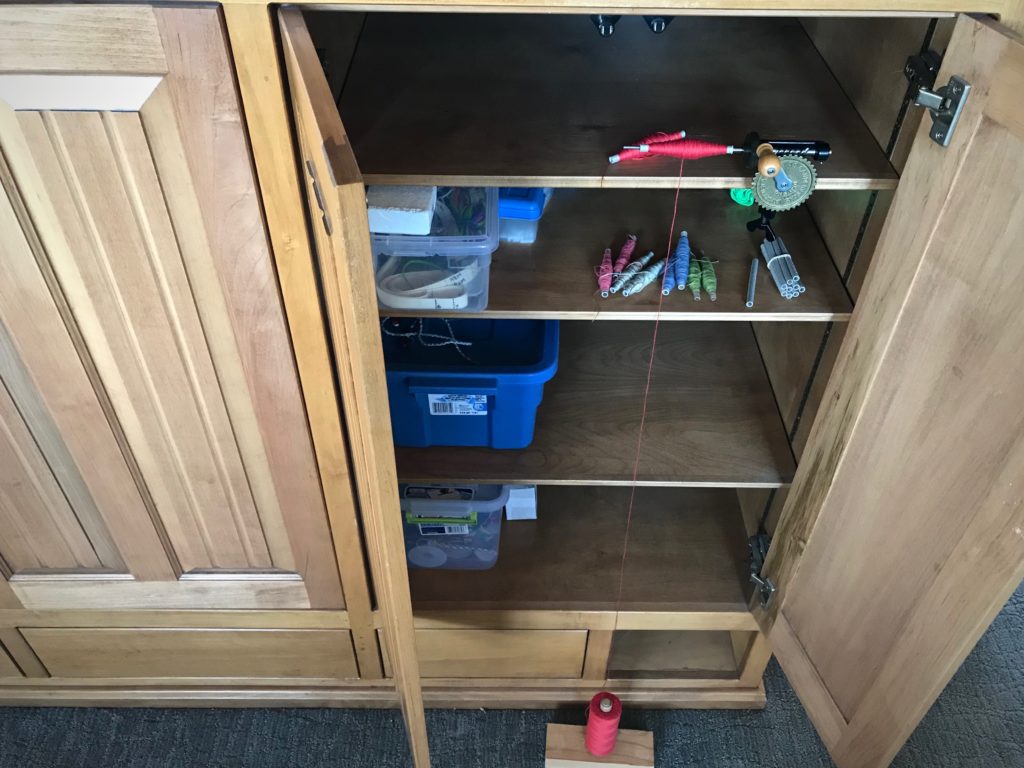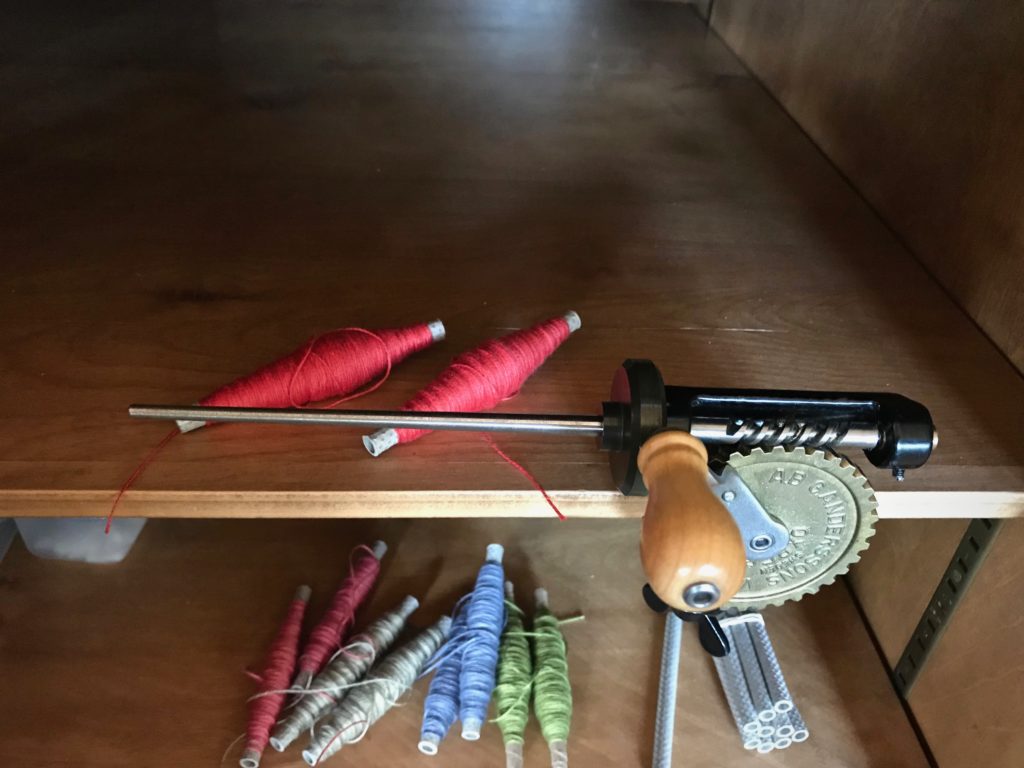 For these color-and-weave cotton placemats, I am using double-bobbin shuttles. So, with the impressively simple Swedish hand bobbin winder I am winding matching pairs of colorful 8/2 cotton quills.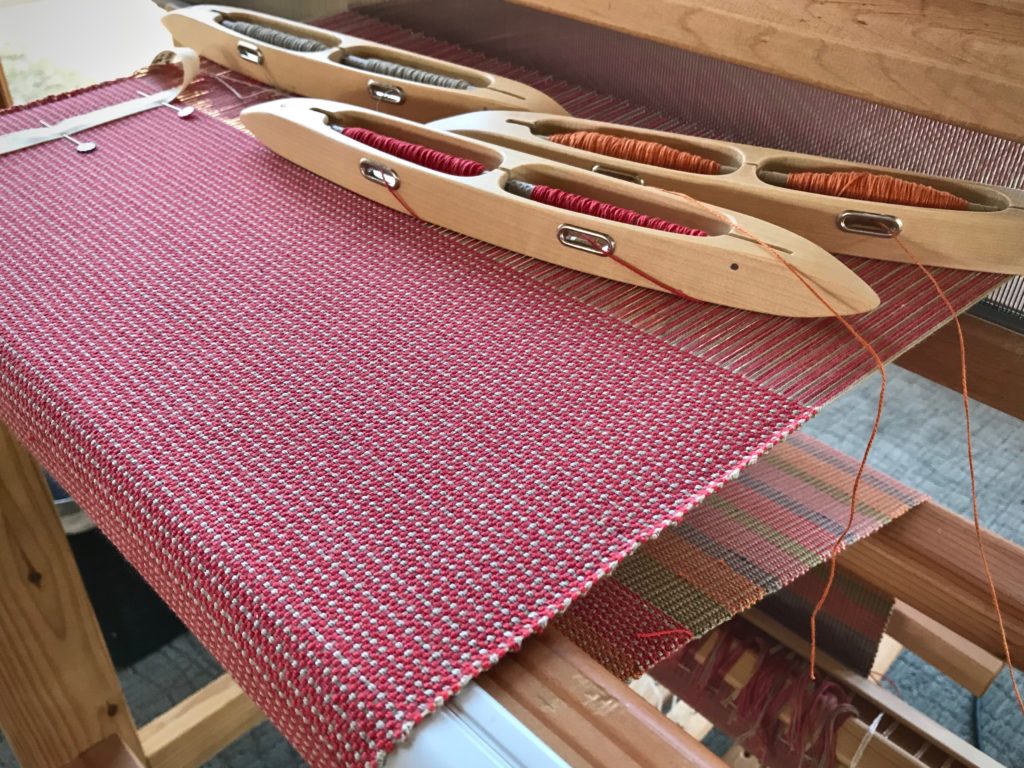 May you have the pleasure of working with well-designed tools.
Happy weaving,
Karen