These waffle-weave washcloths are made out of my linen leftovers. For years, I've been saving linen scraps: the small amount left on the tube, quills that weren't used up, thrums that I couldn't bear to discard, and skinny warp chains from the times I accidentally wound a few extra warp ends.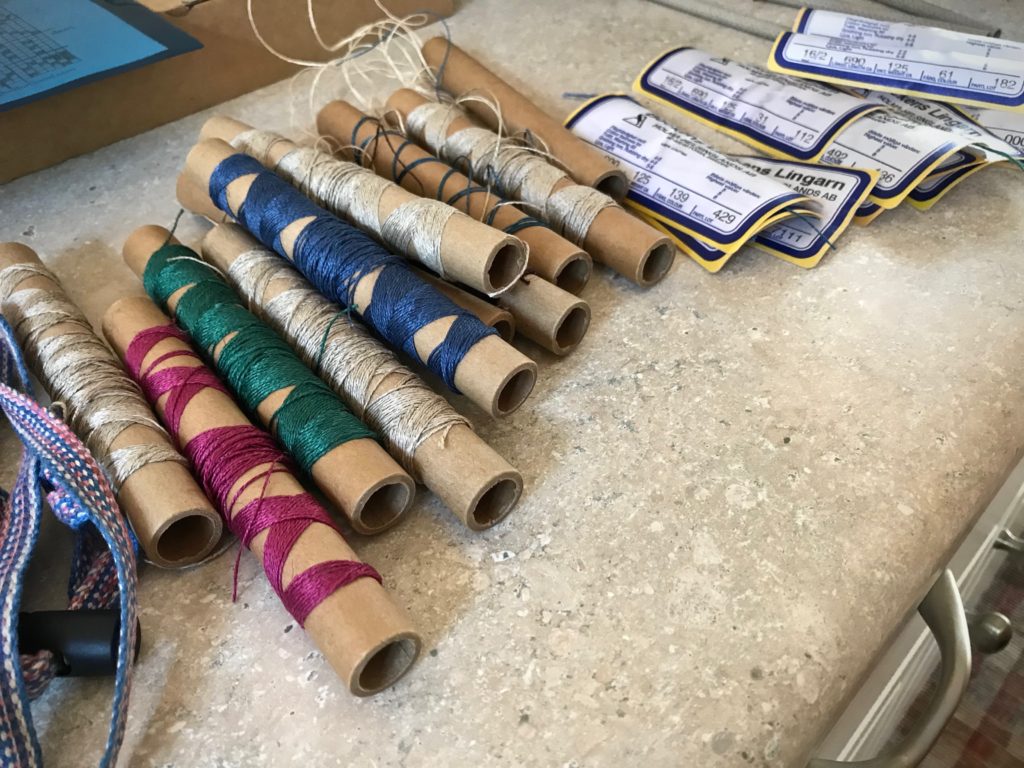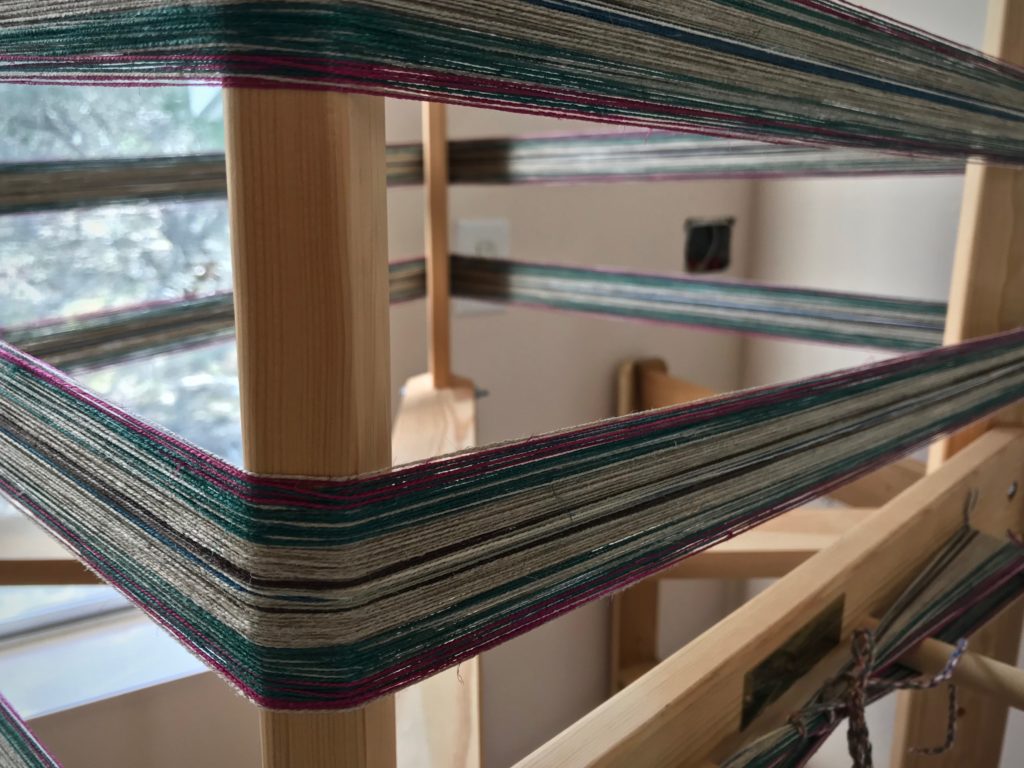 The warp is 16/2 linen. I alternated two colors at a time in the warp, so there are interesting color-and-weave effects that outline the "waffles" in the weave.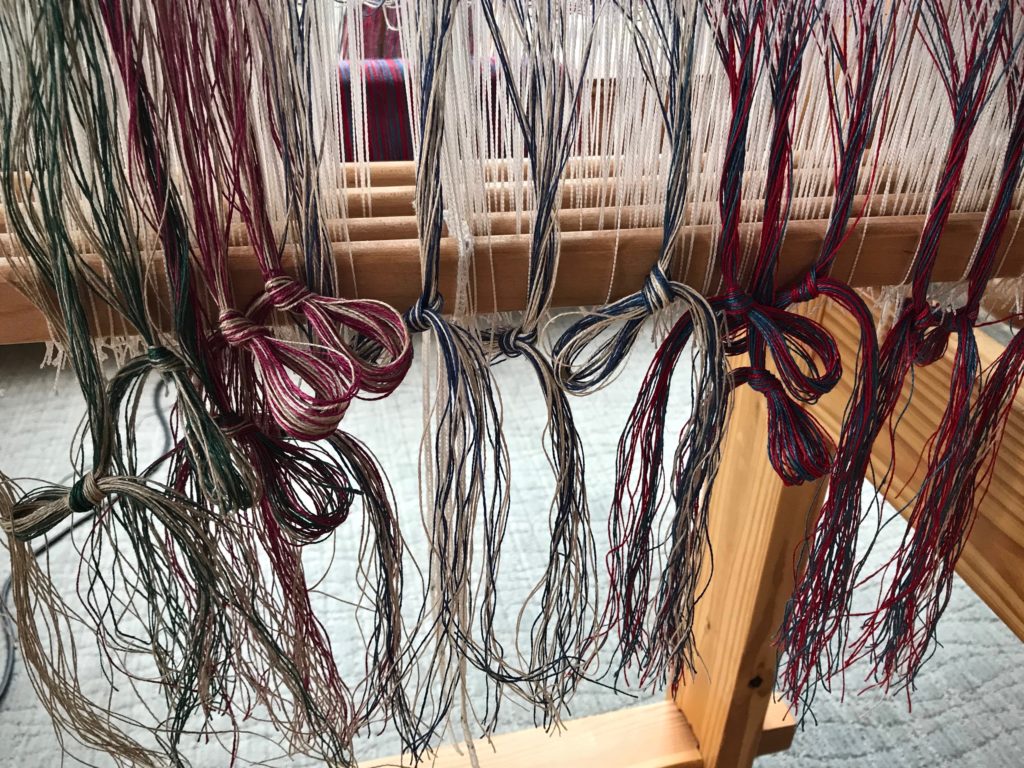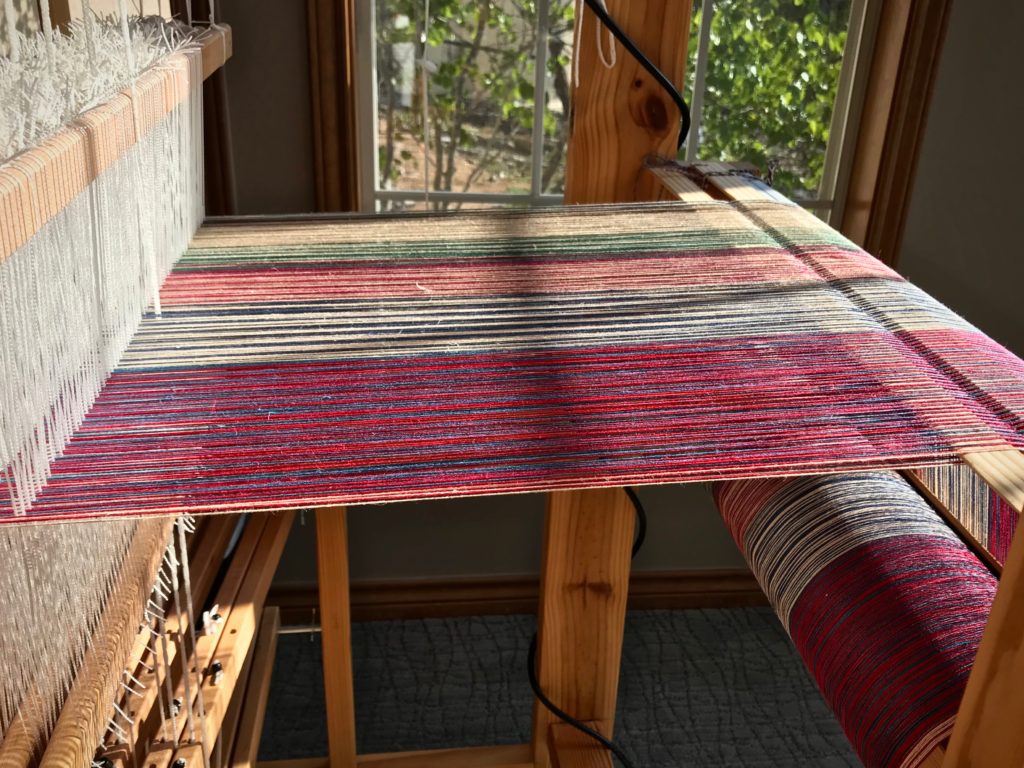 The linen for the weft is everything from fine 16/1 line linen to coarse 8/1 tow linen. I am purposely leaving weft tails exposed. I expect significant shrinkage, so I will trim the tails shorter after wet finishing.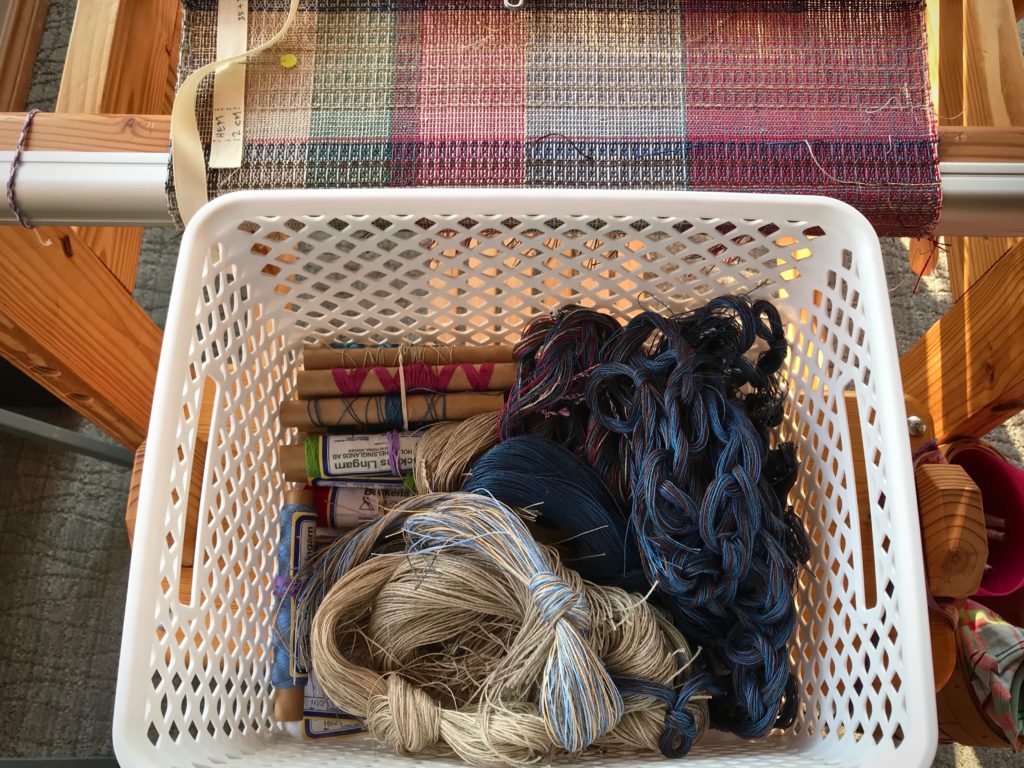 Ideas for this project originated with Clean with Linen, by Sanna Ignell in Väv 2016 No.2, p.6, and Handtowels made of linen, by Elisabet Jansson in Happy Weaving from Vävmagasinet, p.31.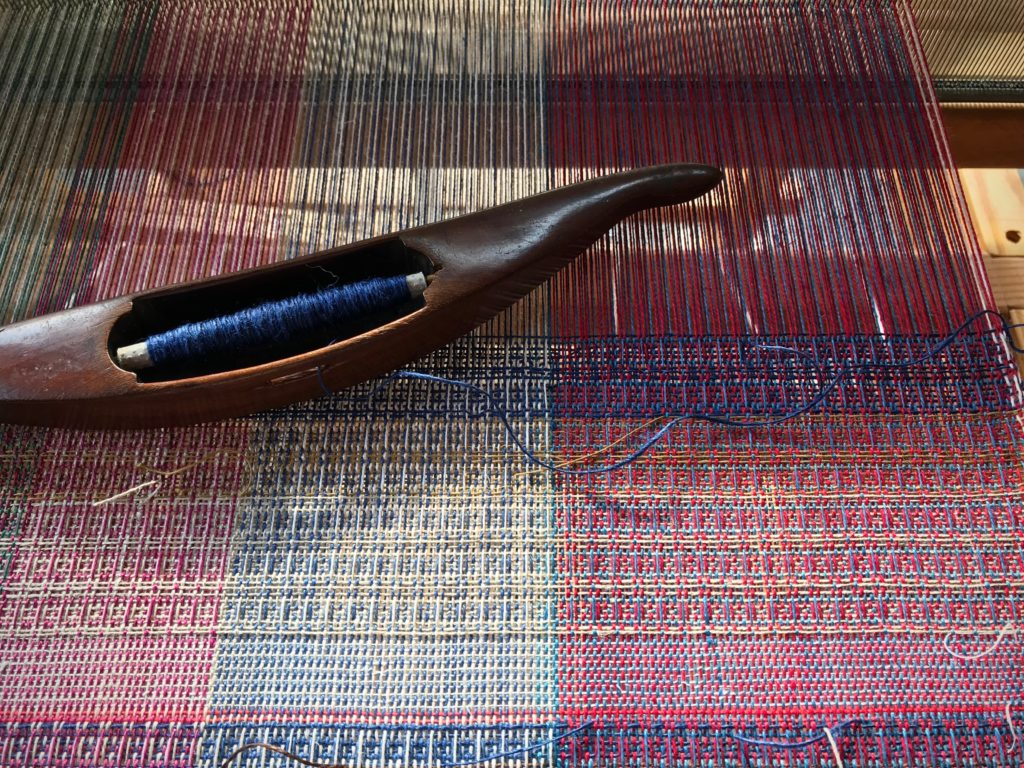 Do you have precious leftovers you've saved from your journey through life? Memories we don't want to lose. And memories we wish we could forget. All these leftover threads serve as reminders that we are meant for more than what we can produce on our own. Here's the good news. Love invites us to hand over our collection of scraps. Listen to Love. His name is Jesus. He takes our linen discards, and, with nothing wasted, weaves his beautiful story of redemption in us.
May your leftovers be given new life.
Love,
Karen