I hope you haven't forgotten about this sweet little loom at our Texas hill country home. It is refreshing to be able to start right back up and weave another placemat. This is a breeze, even with two double-bobbin shuttles. Color and weave brings plenty of design play. Over the weekend I was able to squeeze in enough weaving time to finish one more placemat.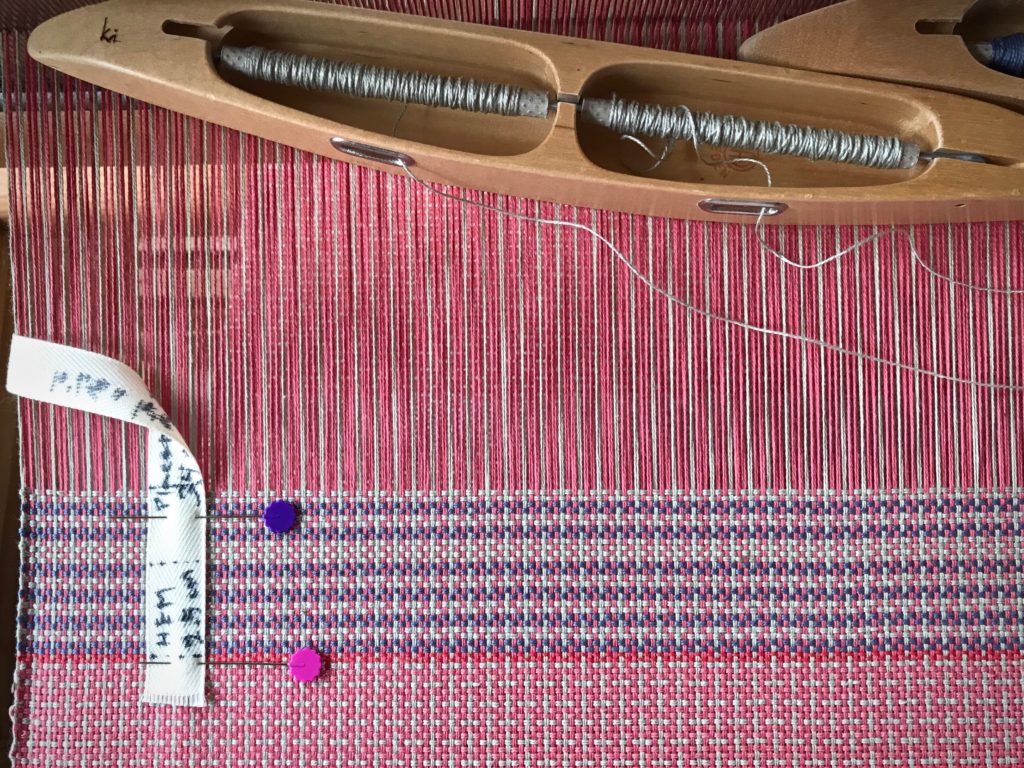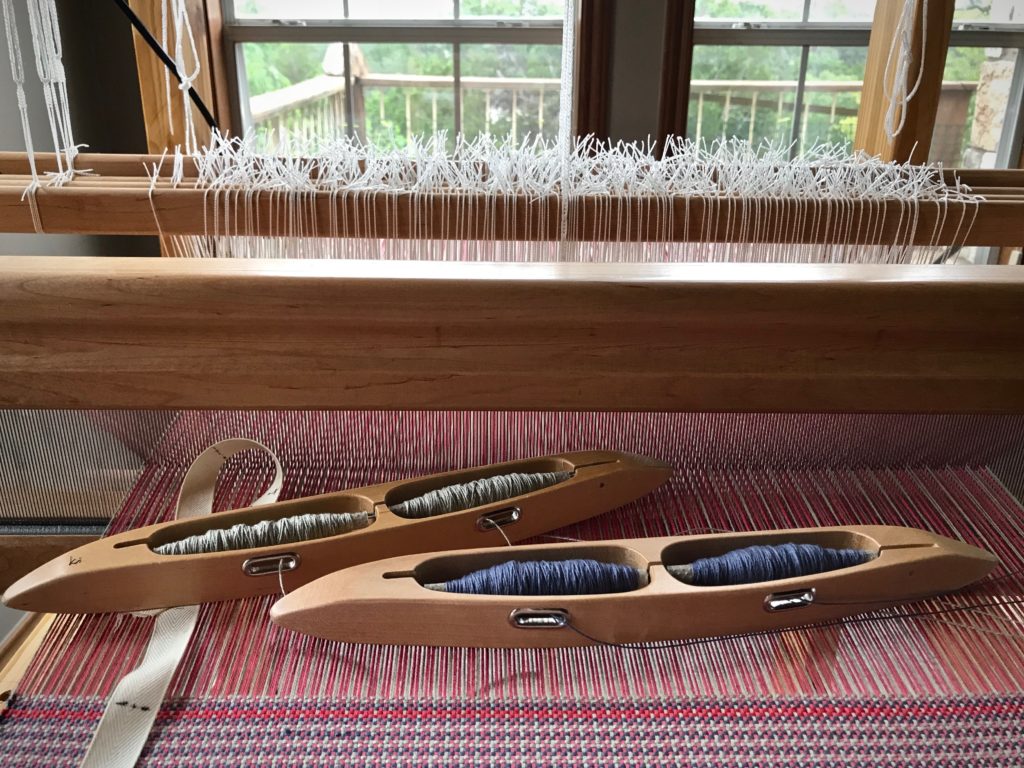 There is no hurry or urgency with this project. Other events, transitions, and necessities have taken precedence the last few months. It's nice to have a ready loom that doesn't hold a deadline. Simple two-treadle plain weave during a transitional season is a welcome respite.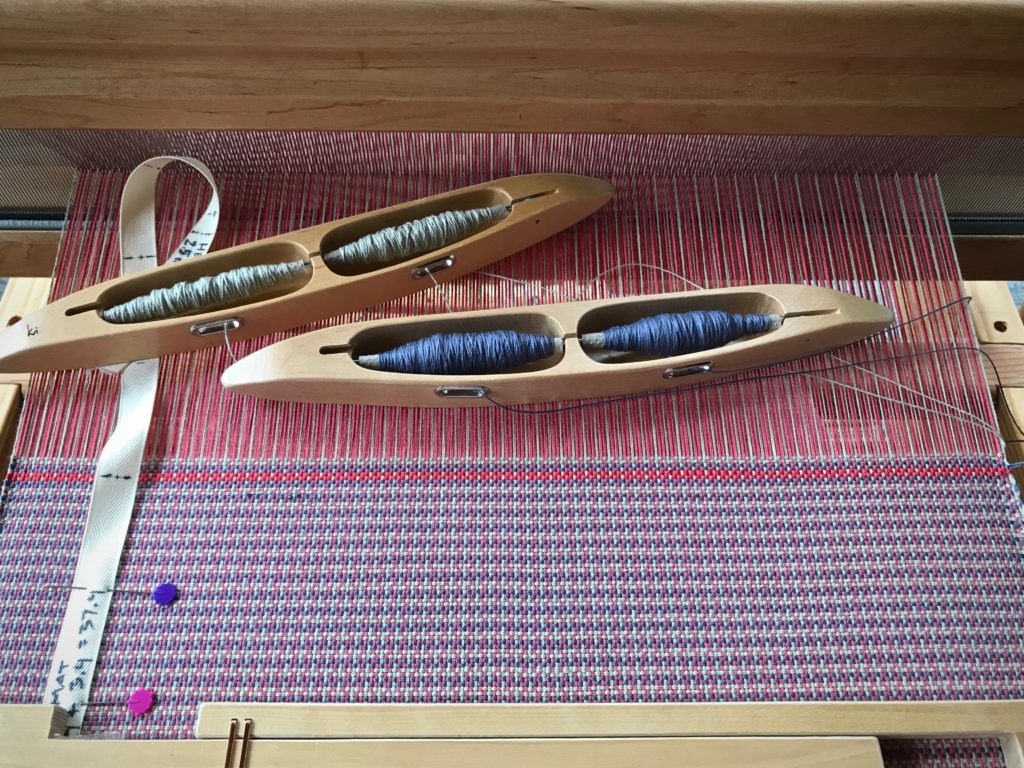 Faith is trust. It's the simple framework we long for when life gets complicated. Trusting the Lord is like knowing what to expect when you throw the shuttles, yet still being pleasantly surprised as you see the fabric form in front of you. His grace removes the hurry and the worry. We find his grace through faith. And isn't that exactly the respite we need?
May you have a break from hurry and worry.
Happy weaving,
Karen