Do you remember that I said the background is less interesting to weave? I take that back! Blending these colors and forming the shapes is no less interesting than weaving the lizard. The green anole is the featured subject, filled with detail and many minute color changes. Weaving that lizard was a skill stretcher! But as I continue, I am weaving details of a different kind. The background is a log, not easily recognizable. It's like looking at wood grain patterns through a magnifying glass. I'm hopeful everything in the final image will fit together when we see it from a distance.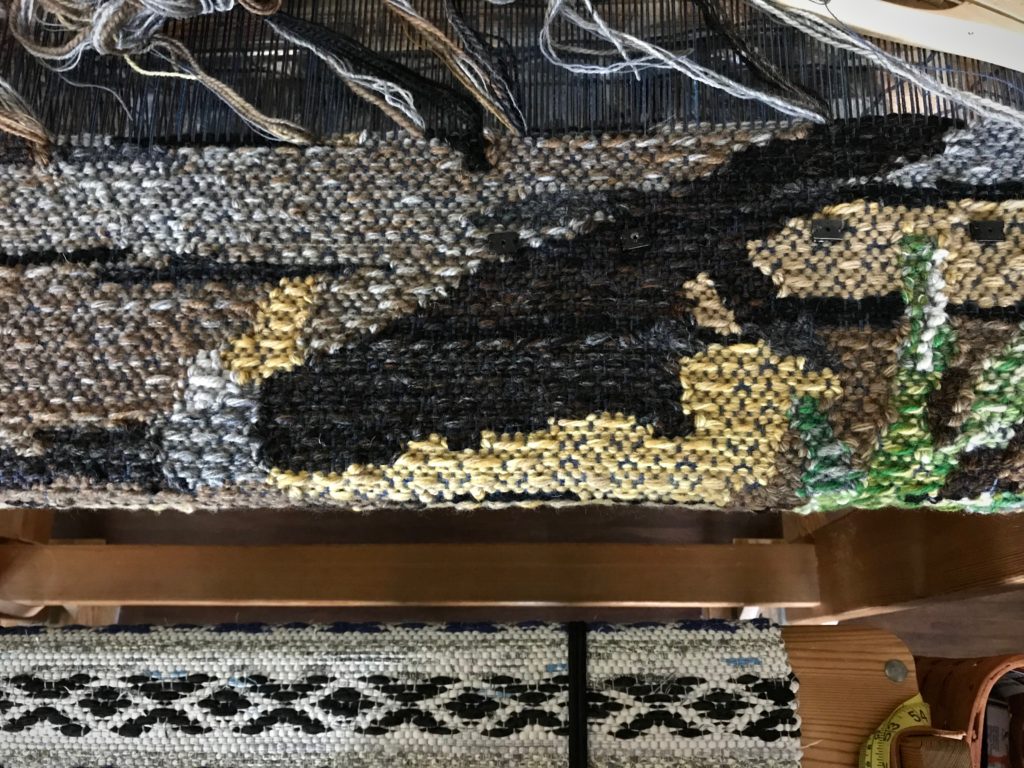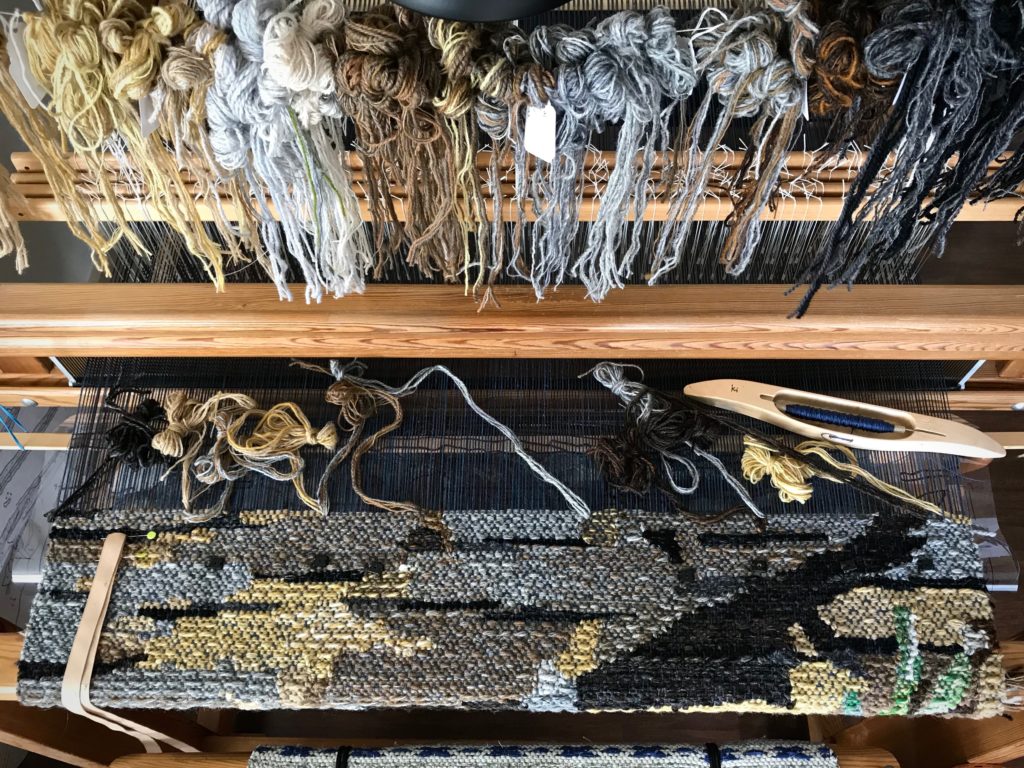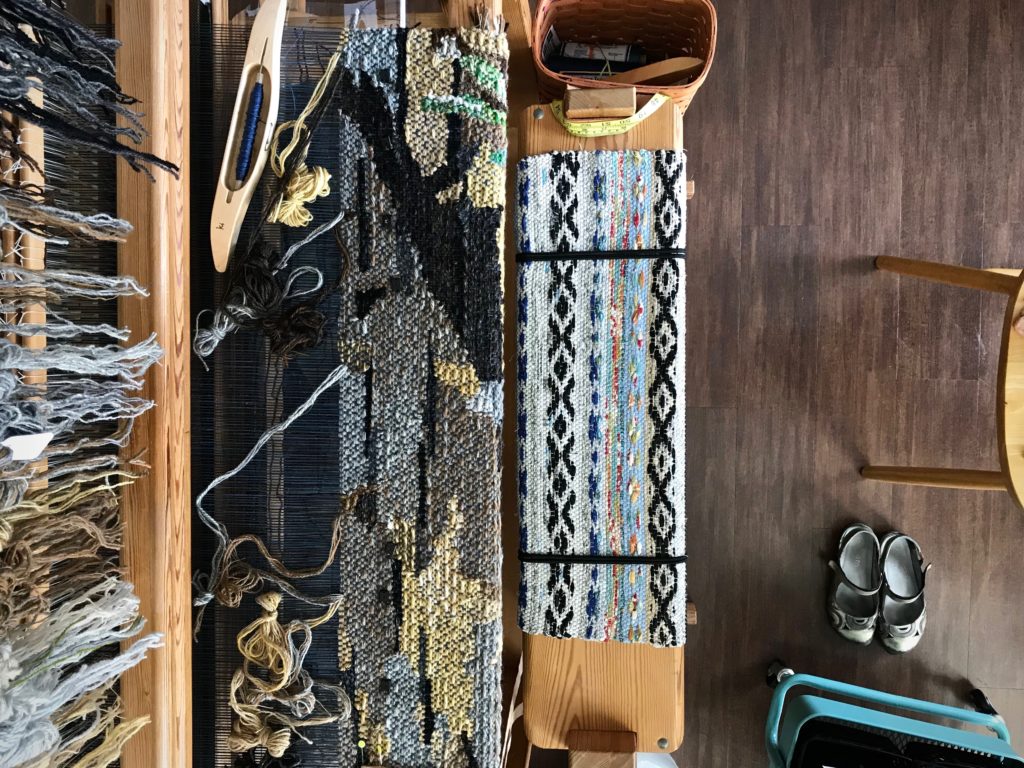 Continue. I don't want to lose momentum just because I finally made it through the hardest part. Keep going, being faithful to what you know to do. Faithful to what you know is true. Don't be fooled by compelling, convincing, and subtle messages that divert from the truth. Continue walking by faith, trusting the outline, the cartoon, that the Grand Weaver prepared for us. It will all fit together when we see it from heaven's eternity. That's real hope.
May you keep your momentum.
In faith,
Karen