This fifth rag rug on the warp has the same classic rosepath design as the others. This rug, however, has rosepath as a whispered hint instead of the usual bold statement. Colorful beauty? Yes. Yet, it's quiet. Restful.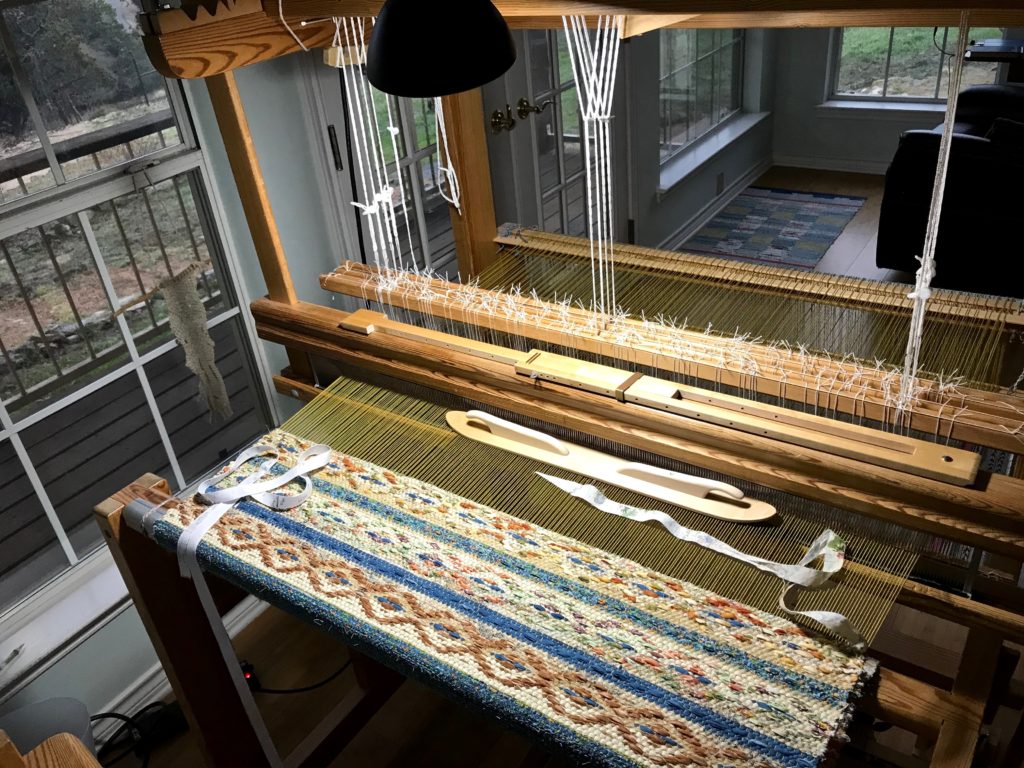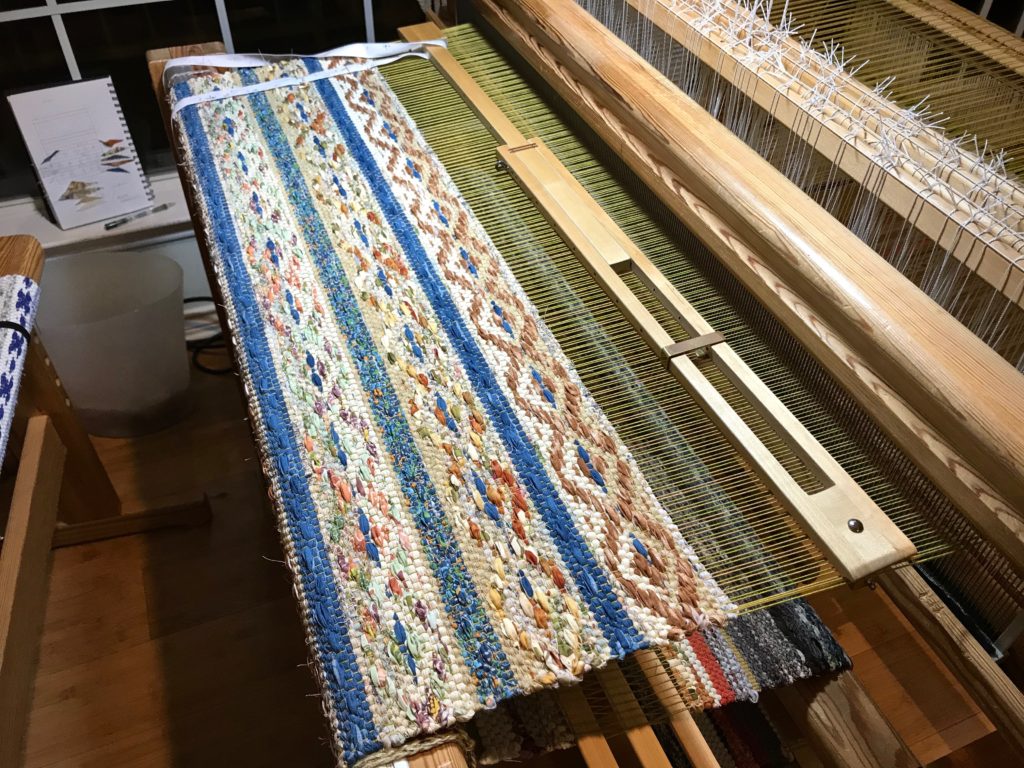 The rosepath pattern is fully present, but soft-spoken. In the pattern areas, there is only slight contrast between the pattern weft and ground weave weft. The print fabric that is used for some of the pattern weft leaves spots of color, which also helps to blend the pattern into the background. The hint of a pattern makes you take a second look to see what is really there.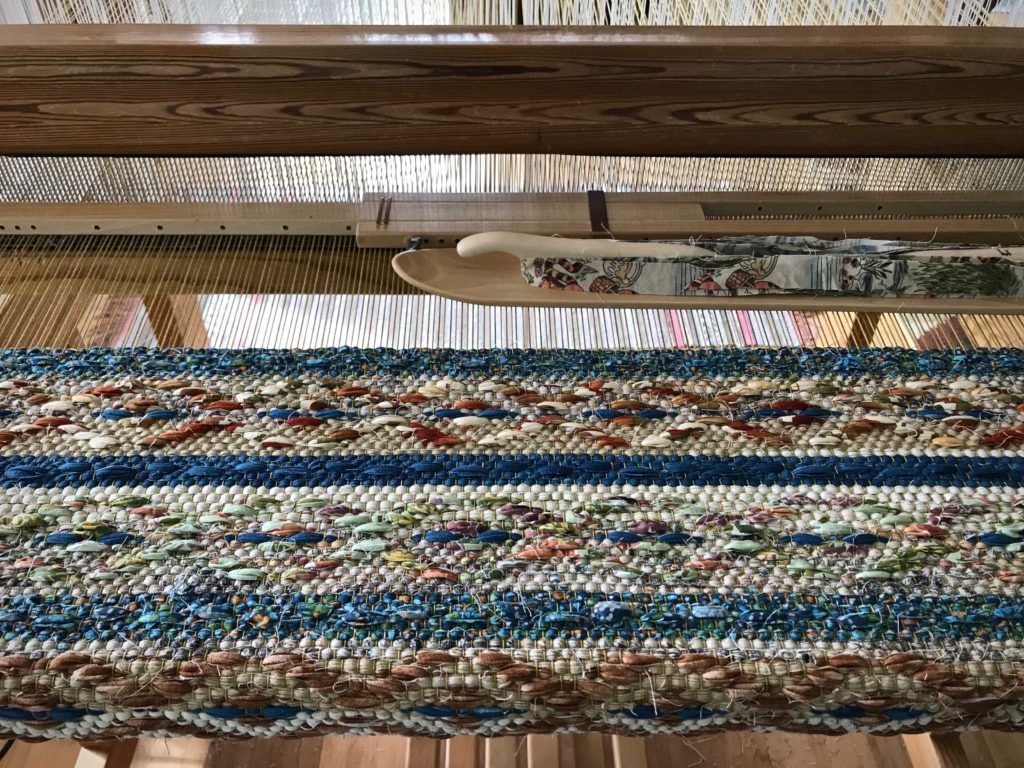 A restful person is like that, making us want to take a second look to see what's behind that demeanor. Rest is a form of trust. Trusting God's grace means believing that God will give us what we need. And that brings rest, the kind that is on the inside. Deep inside, where the pattern of grace is fully present, our being is transformed. And whatever is on the inside will show on the outside. Colorful beauty? Yes; and quiet, too. Restful.
May you be restful on the inside.
Happy Weaving,
Karen
---
One reason I am making friends with this large Freja tapestry frame is Steve's quickly advancing retirement date. The day after his final work day we are picking up La Perlita, our new Casita travel trailer. We are looking forward to some fun times. Steve will have his carving knives for whittling. And I'll have my loom. And yarn. What more could we ask for?
May you have something to look forward to.
Happy weaving,
Karen
---
Do you remember that I said the background is less interesting to weave? I take that back! Blending these colors and forming the shapes is no less interesting than weaving the lizard. The green anole is the featured subject, filled with detail and many minute color changes. Weaving that lizard was a skill stretcher! But as I continue, I am weaving details of a different kind. The background is a log, not easily recognizable. It's like looking at wood grain patterns through a magnifying glass. I'm hopeful everything in the final image will fit together when we see it from a distance.
Continue. I don't want to lose momentum just because I finally made it through the hardest part. Keep going, being faithful to what you know to do. Faithful to what you know is true. Don't be fooled by compelling, convincing, and subtle messages that divert from the truth. Continue walking by faith, trusting the outline, the cartoon, that the Grand Weaver prepared for us. It will all fit together when we see it from heaven's eternity. That's real hope.
May you keep your momentum.
In faith,
Karen
---