This little Casita travel trailer is a good symbol of the retirement phase for Steve and me. I started the tapestry a few months before our move to Texas hill country, in anticipation of our new adventures. And then, the day after Steve retired we went to Rice, Texas and drove away with our new Casita La Perlita (Little Pearl), as if to say, "Let the adventure begin!"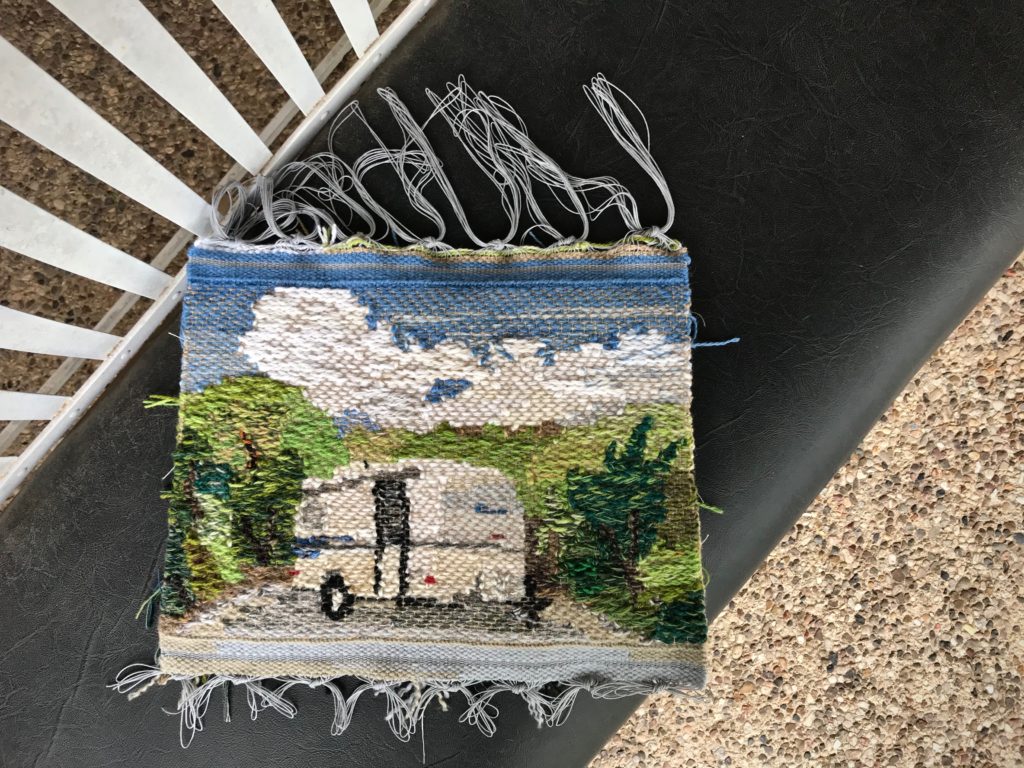 Enjoy the Casita tapestry review.
May your adventures come at just the right time.
Happy journeying,
Karen