This fifth rag rug on the warp has the same classic rosepath design as the others. This rug, however, has rosepath as a whispered hint instead of the usual bold statement. Colorful beauty? Yes. Yet, it's quiet. Restful.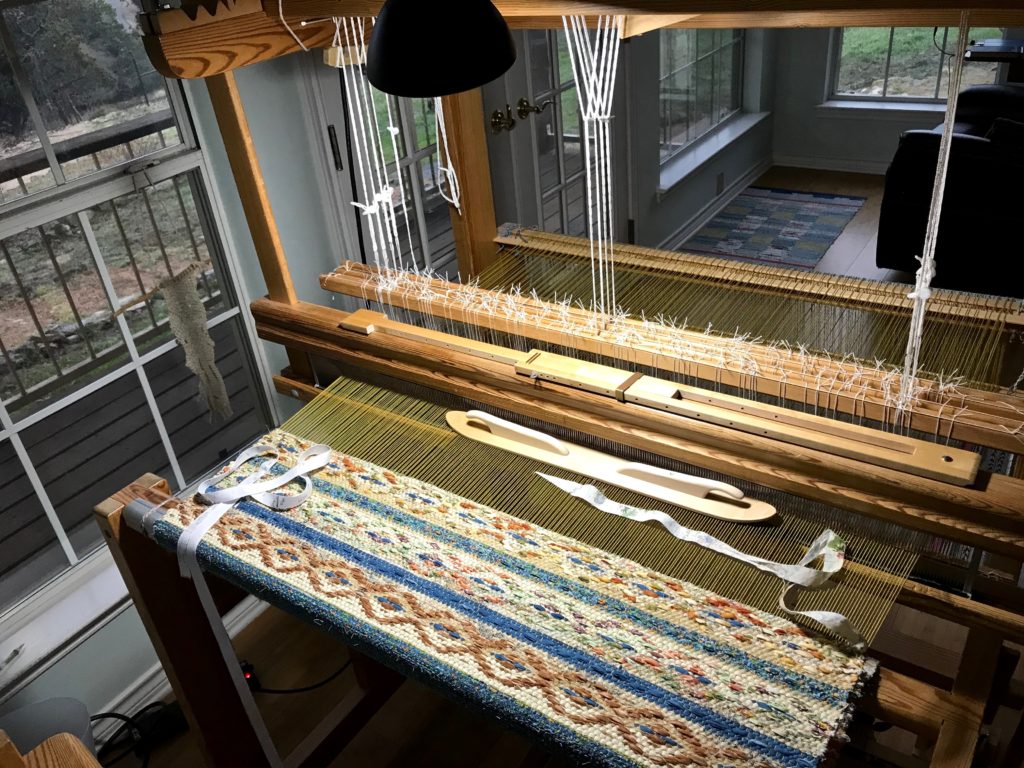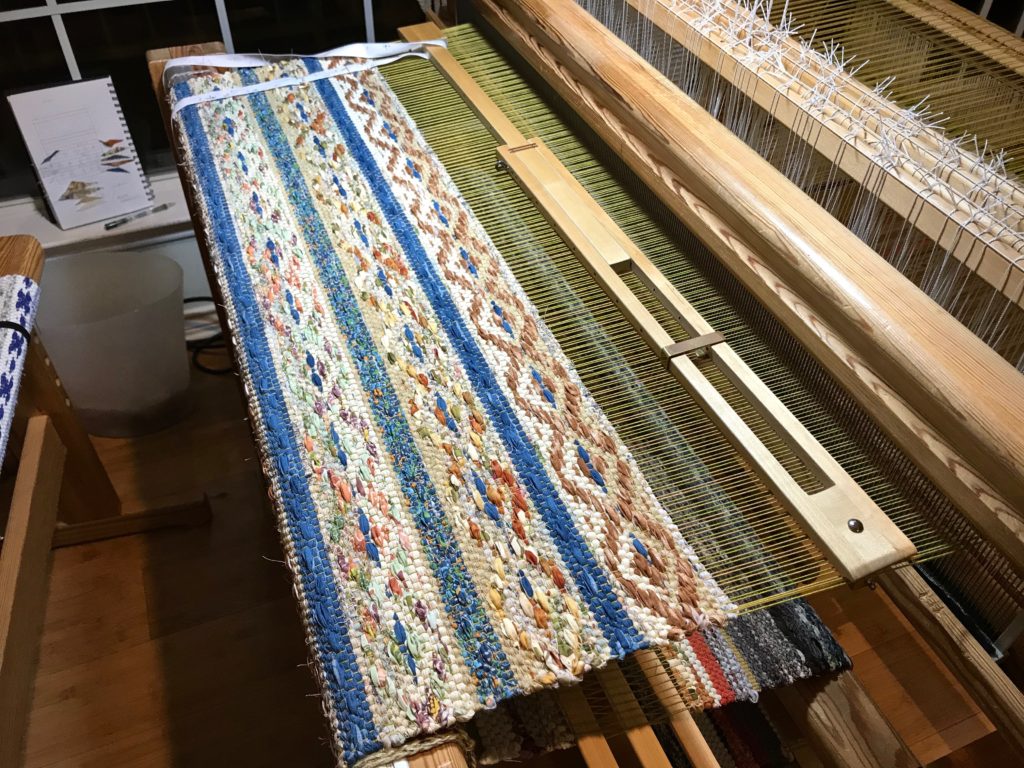 The rosepath pattern is fully present, but soft-spoken. In the pattern areas, there is only slight contrast between the pattern weft and ground weave weft. The print fabric that is used for some of the pattern weft leaves spots of color, which also helps to blend the pattern into the background. The hint of a pattern makes you take a second look to see what is really there.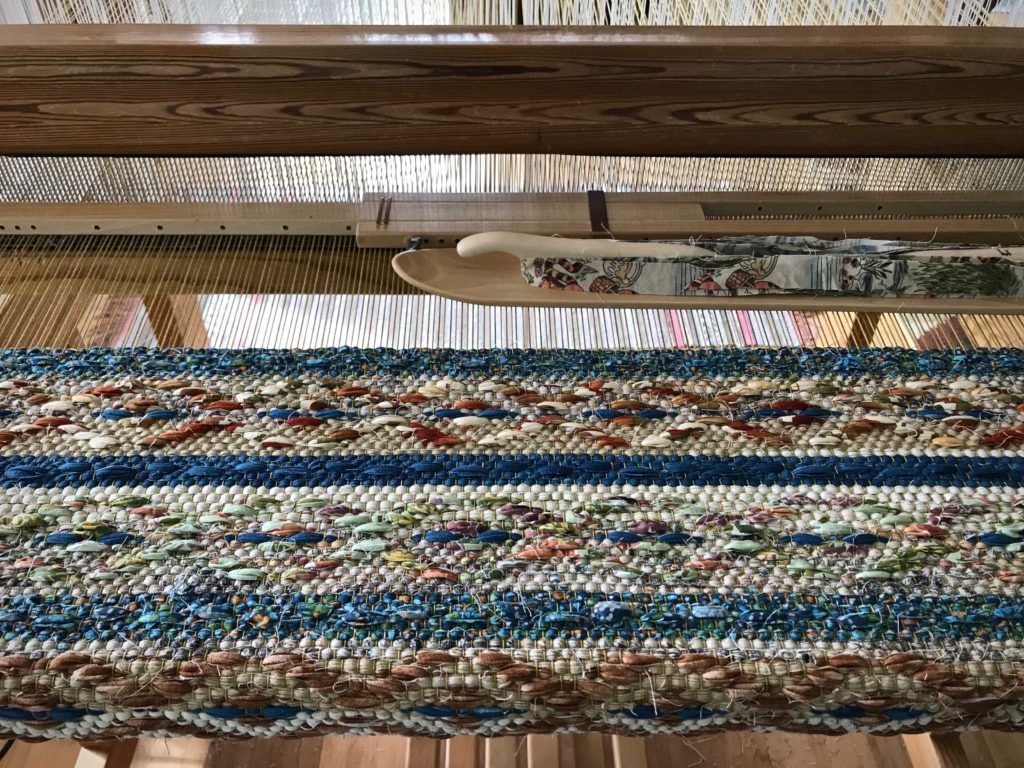 A restful person is like that, making us want to take a second look to see what's behind that demeanor. Rest is a form of trust. Trusting God's grace means believing that God will give us what we need. And that brings rest, the kind that is on the inside. Deep inside, where the pattern of grace is fully present, our being is transformed. And whatever is on the inside will show on the outside. Colorful beauty? Yes; and quiet, too. Restful.
May you be restful on the inside.
Happy Weaving,
Karen