Every time you cut off a warp there is more to do before the woven material is ready for its end purpose. Do you enjoy tying knots? And, hemming rugs by hand? I don't mind completing these final steps. It's part of the whole weaving process. Three of the six rosepath rag rugs are now finished. Truly finished.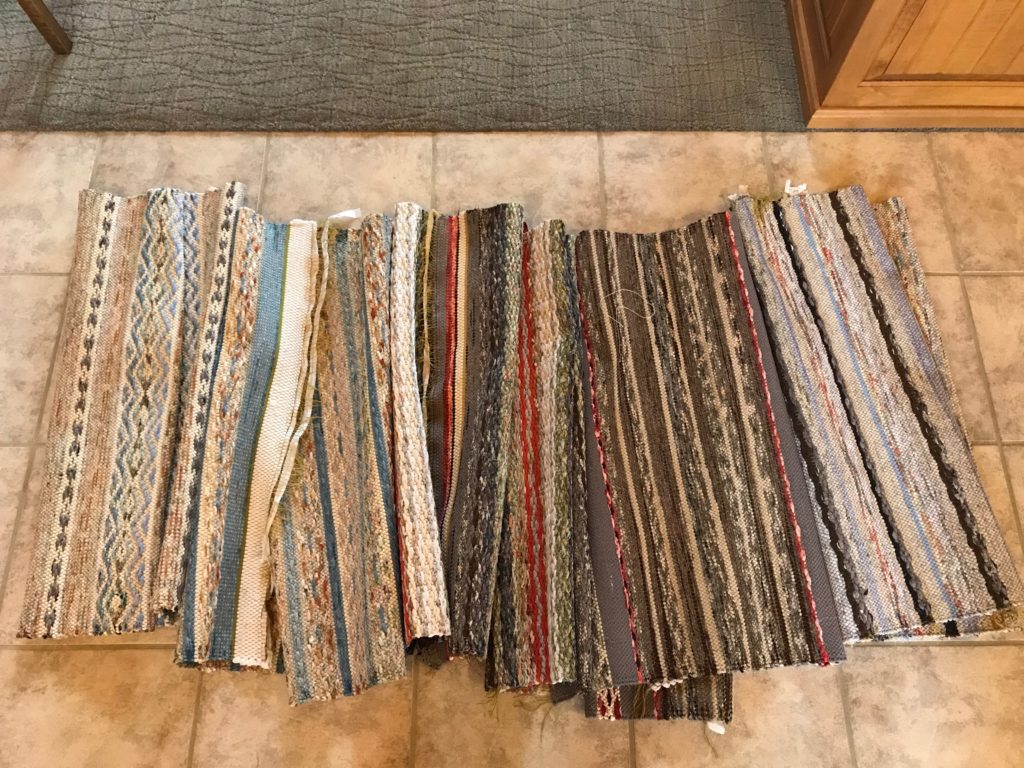 Tying the warp ends in overhand knots permanently secures the weft. These knots won't work loose. I turn the hem, concealing the knots; and stitch the hem down. After I sew on my label, the work is complete.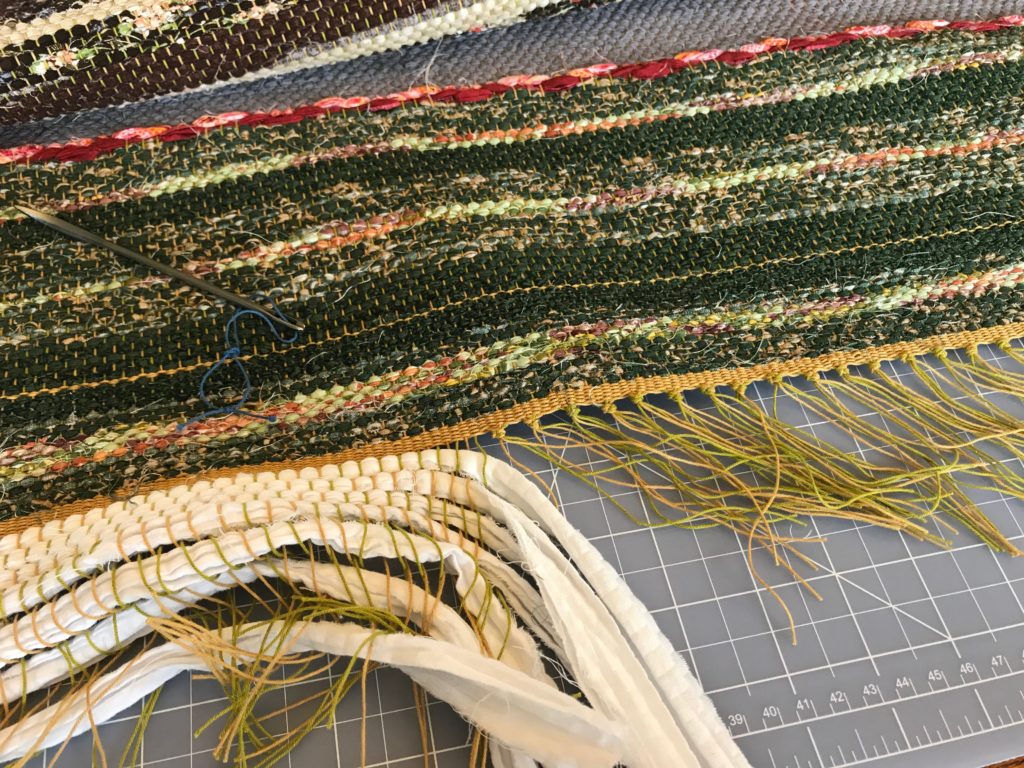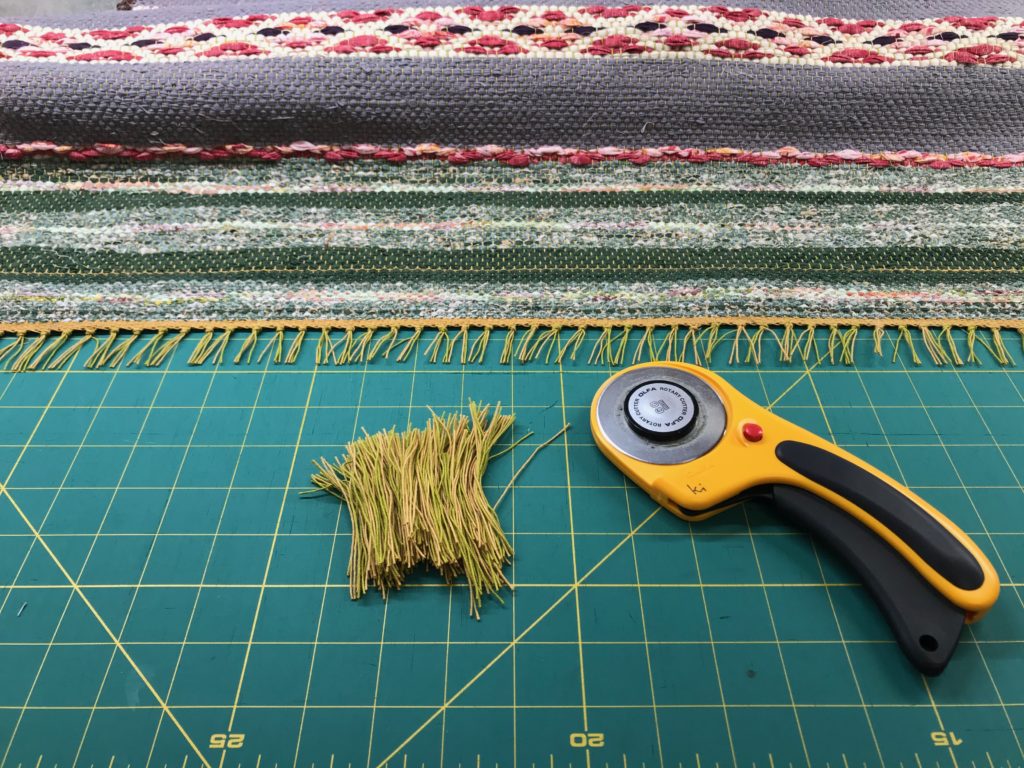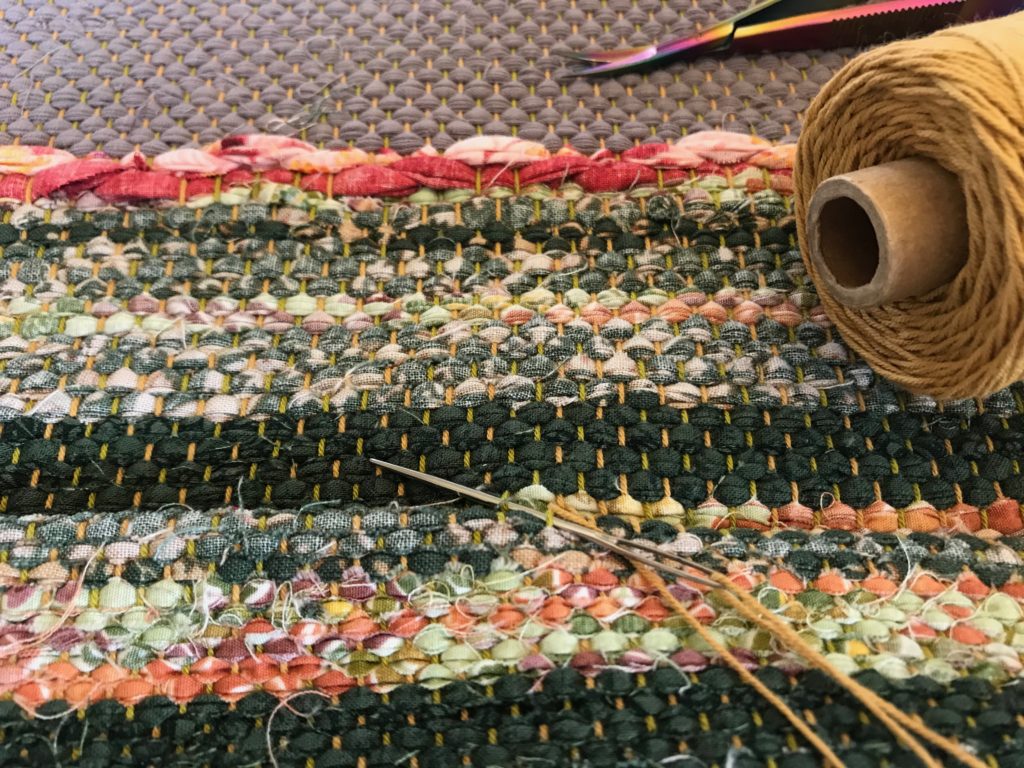 Jesus famously said, "It is finished," when he was on the cross. His completed good work replaces our work of trying to be good enough, trying to fix everything, trying to control our lives. Our knots won't hold. We can trust that his finished work will never be undone. God loves you. Trusting him is loving him back.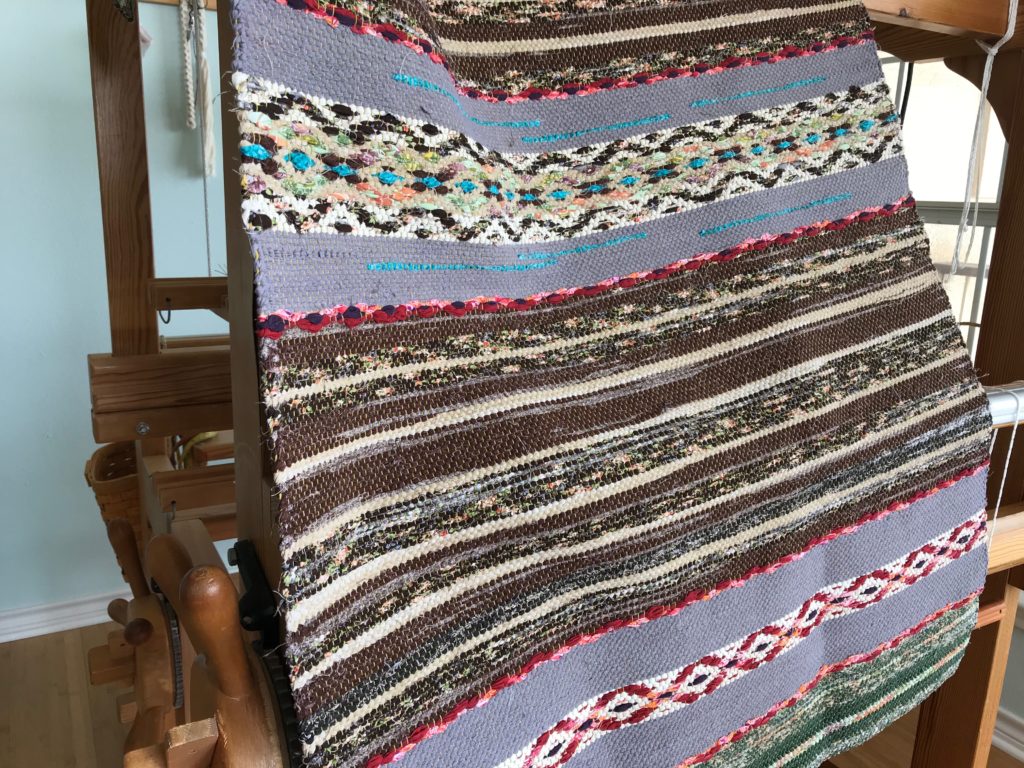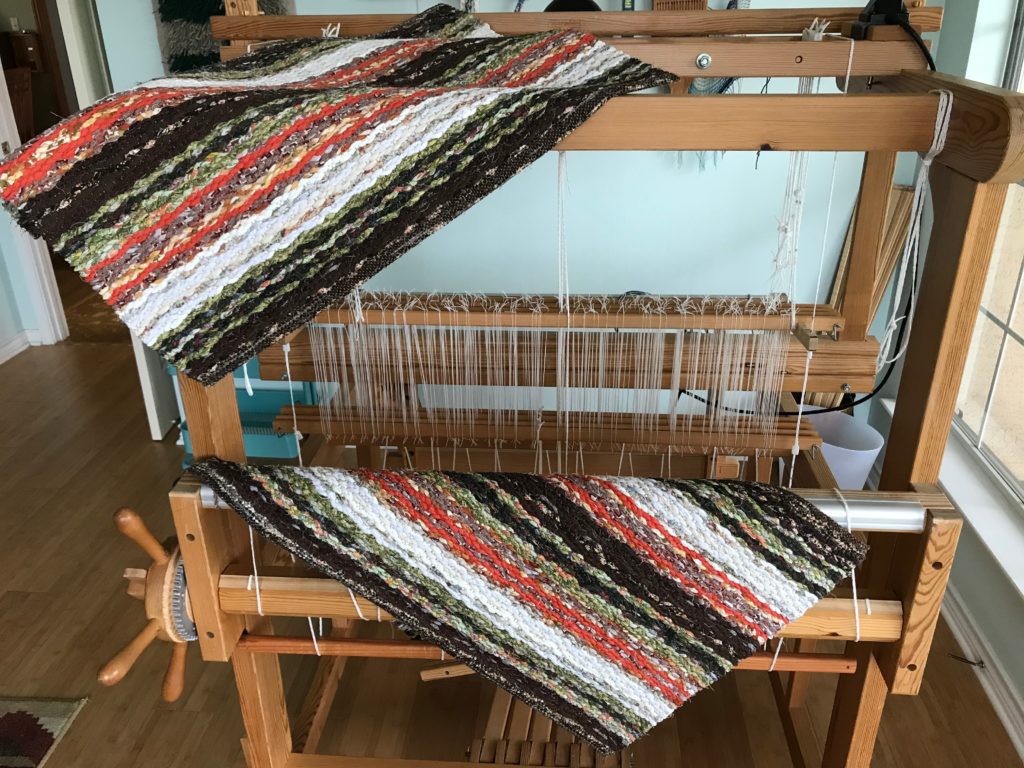 May love securely hold you.
Trusting,
Karen