A rosepath rag rug puts beauty under our toes. Strange? Yes, strangely wonderful. Let's fill our homes with handmade goodies. Let's make smiles happen in every corner. Let's be different and make a difference. Live with beauty underfoot.
Three of these rugs have already gone to their new homes. (See Tied Up in Knots.) The remaining three rugs bring outdoor garden beauty indoors.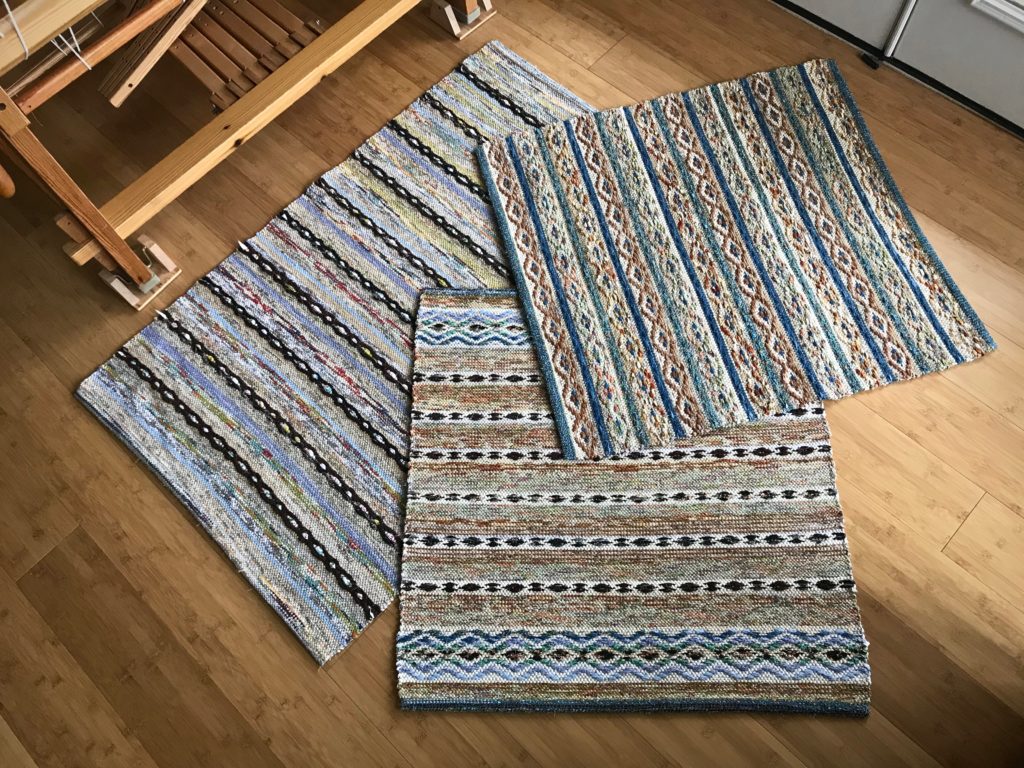 Come with me now to review the process of making these six rosepath rag rugs.
As Shelter in Place becomes a necessity for many, consider these words of encouragement from the book of Psalms: For He [the Lord] will conceal me in His shelter in the day of adversity. Psalm 27:5a
May you have smiles in every corner of your home.
Peace,
Karen